Yes, Spring is coming. It really, really is. Or so they say. I'll actually believe it when I see feel it! I just can't wait for my daffodils and tulips to bloom. I even have my easy DIY painted flower pots all ready. But since at this rate, my daffodils won't be ready until, oh, I don't know….June? I bought some. I spotted already-bloomed daffodils at the home improvement store and I just couldn't help myself. They looked so bright and cheery. I just had to have them.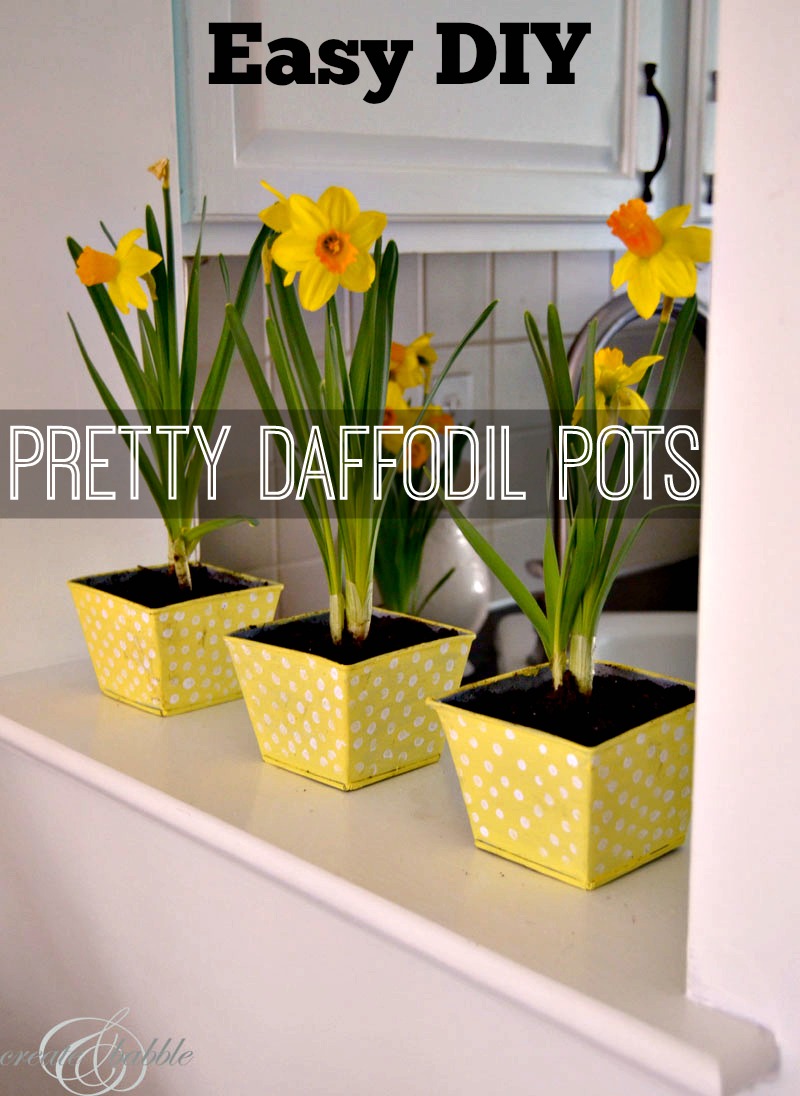 Look at them all bright and cheery with their yellow and orange happiness! How could I resist?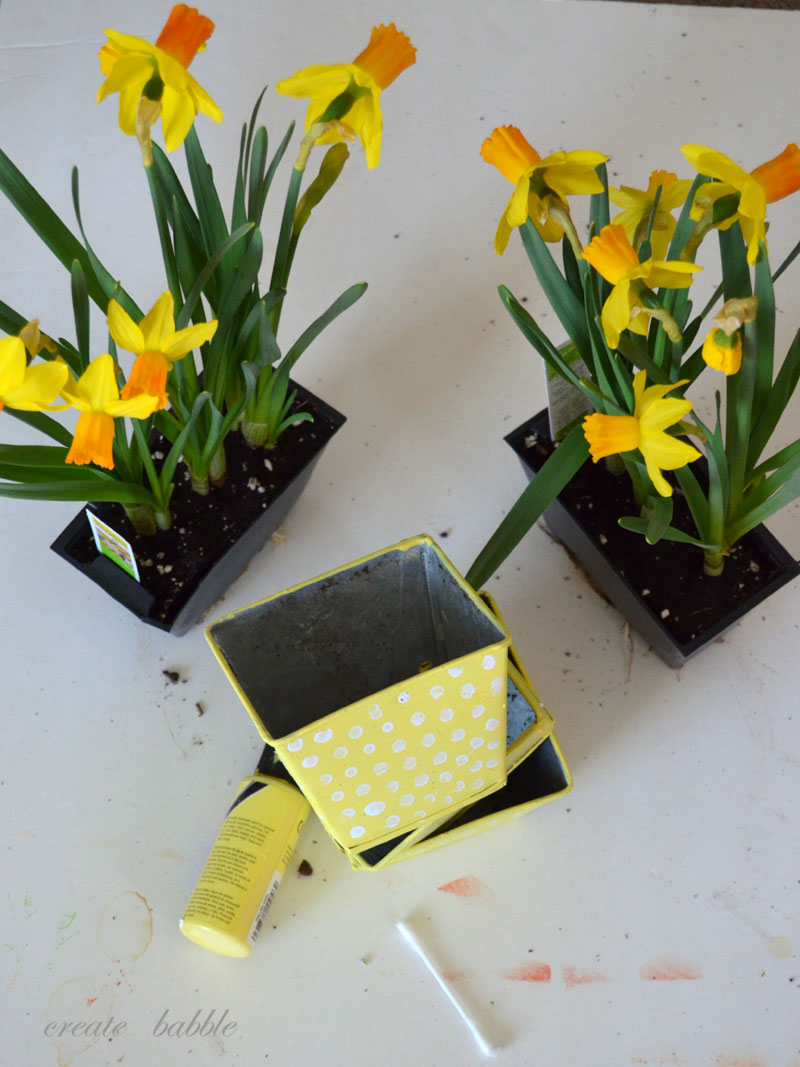 These cute, little pots started life as plain galvanized metals pots.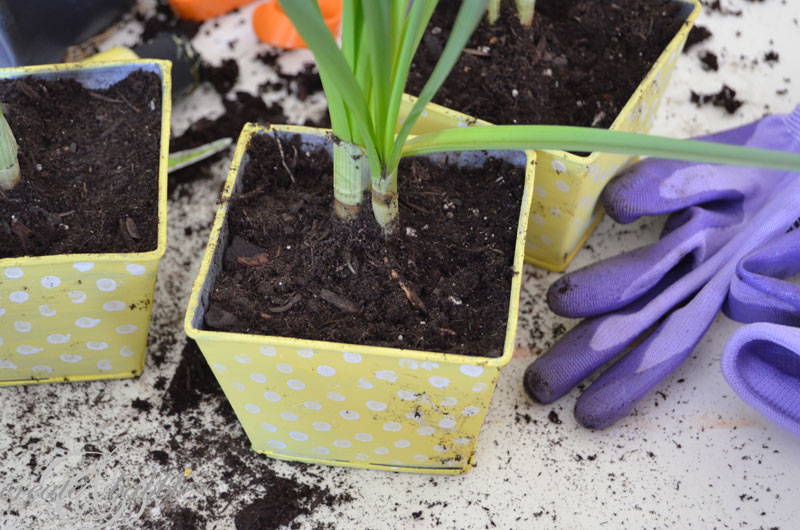 All I did was give them a quick coat of  white spray pain, brushed on some yellow acrylic craft paint and added white spots using a Q-tip. I am one messy gardener. Since it too cold to do this outside, I cover half of the living room carpet with newspaper and use an old poster board for my work surface on the floor. And I still managed to get the potting soil everywhere!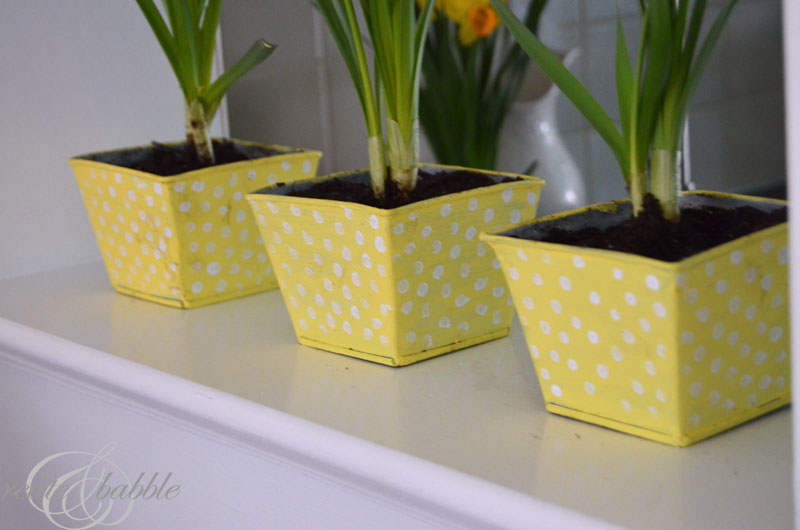 I think I found the perfect place for them. All lined up in the pass-through window. I never know what to put on this windowsill so I usually just leave it bare, but I really like the look of the row of potted daffodils.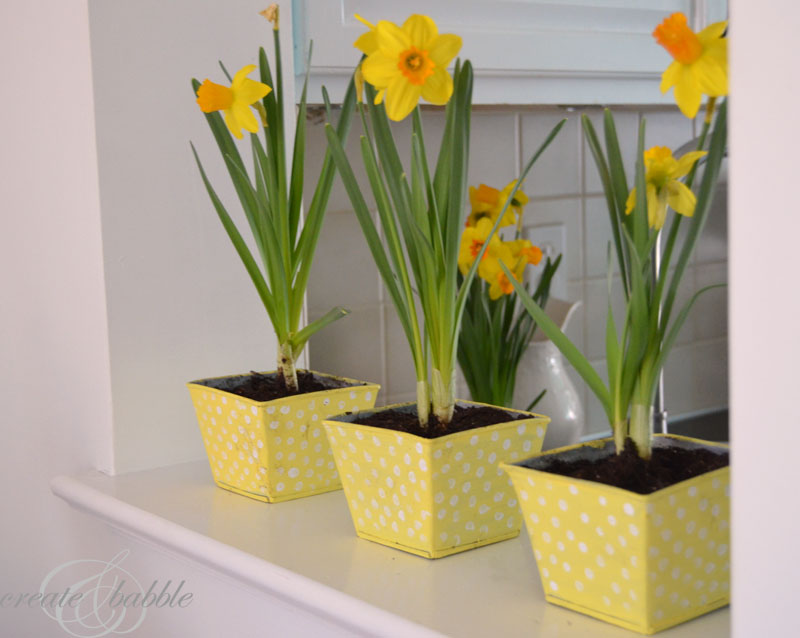 Oops! I think I could have done a better job at wiping off the potting soil on the first pot.
Has Spring arrived yet where you are? We are supposed to have temps in the 60's over the weekend and I'm looking forward to that!