This post is sponsored by HoneyBaked Hams. All thoughts and opinions are 100% my own.
When I was asked if I would be interested in writing a post for HoneyBaked Ham, it took me, oh, about a millisecond to respond YES! For the past few years, HoneyBaked Ham and Turkey have been staples on our Christmas and Easter menus.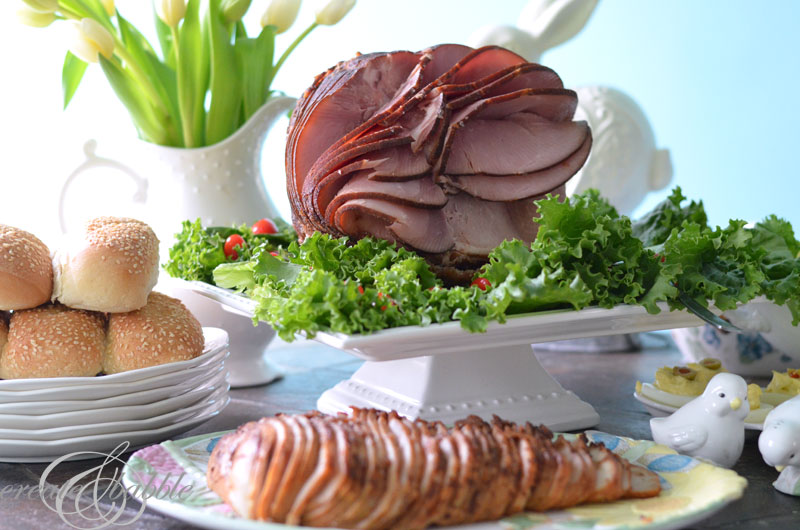 Since I work full time in addition to writing this blog, I don't have a lot of time to spend in the kitchen. When I have time off, I don't even want to be in the kitchen, but rather enjoying the time with my family.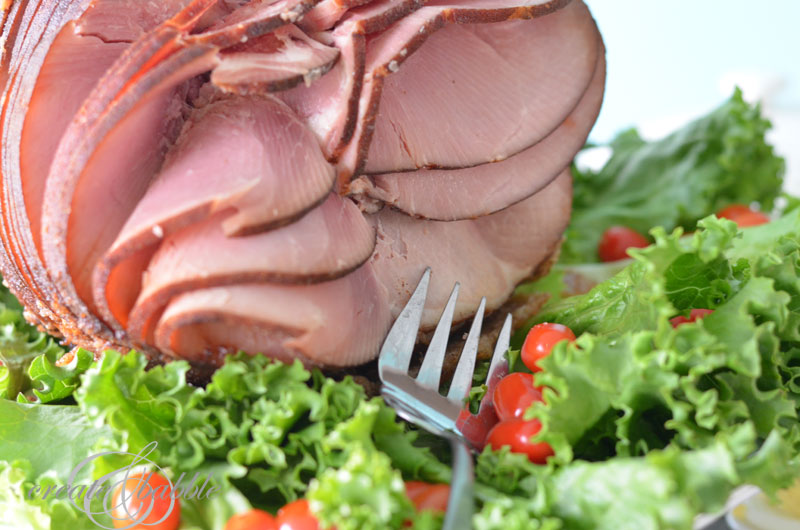 In fact, if you're a regular around here you know that I don't really like to cook. And even if I did, I'm sure that I couldn't come close to duplicating this hand-glazed ham with its signature, sweet, crunch glaze that has that one of a kind taste.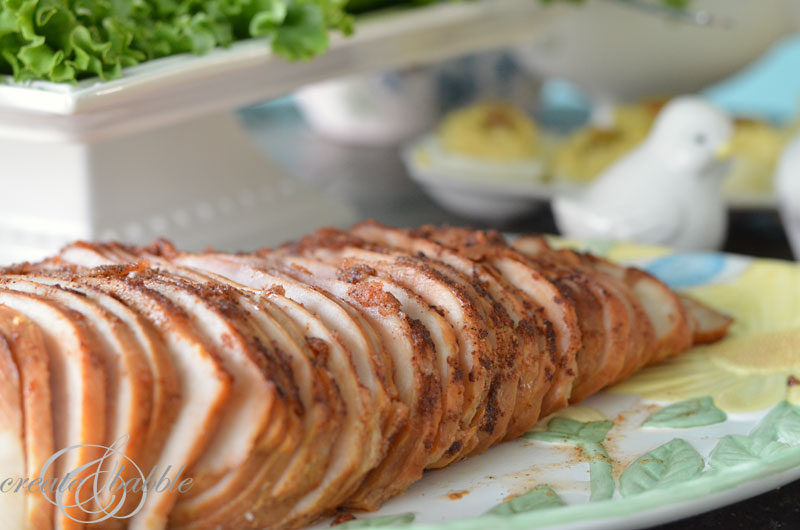 And the turkey! My favorite! The tender turkey breast is coated with the same sweet, crunchy glaze as HoneyBaked's signature Ham. Serve it on its own or pair with the Ham as I do.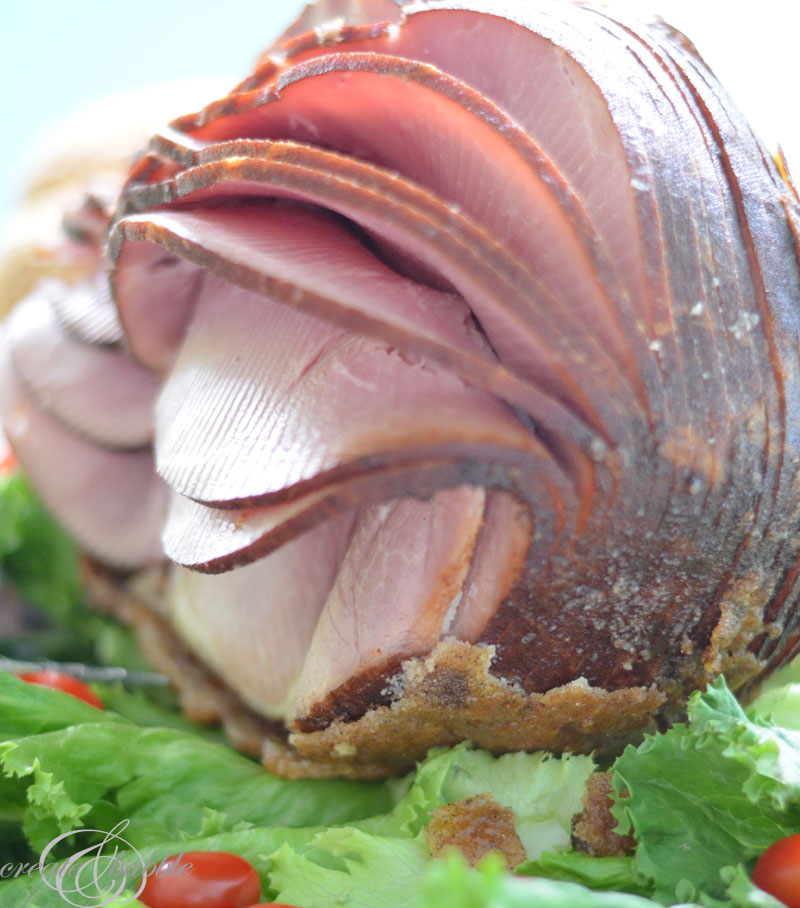 I love that the Ham is spiral-cut. It just makes it so easy to serve. Easter Sunday is a casual family day around here. We don't do a formal sit-down dinner. After church, we set out the HoneyBaked Ham and Turkey and let them come to room temperature. No heating required! I usually make a side dish of potato salad and a tossed salad. Then when the kids and the grandbabies arrive, we fill our plates with ham or turkey sandwiches, salads, and eggs of course! It sure beats fussing in the kitchen for hours!
HoneyBaked Ham also offers delicious Heat & Share Sides, Desserts and even Honey-Spice Bacon. HoneyBaked helps create a delicious Easter brunch or dinner, that's easy on you. So while you're making memories with your loved ones, you can trust HoneyBaked Ham to deliver an authentic, perfect taste that everyone will love, sure to become an Easter tradition. I know it has in my home. I got my HoneyBaked Ham and Turkey at the HoneyBaked store in Mechanicsburg, Pennsylvania where they are currently offering the following specials:
In-Store Specials:

$54.99 Easter Ham & Turkey Combo (pair a Turkey Breast (approx. 3 lbs) with your choice of a Boneless Ham (approx. 3-5 lbs) or Quarter Ham (approx. 4.5 lbs)
$22.99 Turkey Breast (with any Half or Whole Ham purchase)
$24.99 Easter Brunch Bundle (Cinnamon Walnut Coffee Cake and Honey-Spice Bacon)
Heat & Share Sides: Two for $13.99; three for $19.99

With Coupon

$3 OFF Boneless or Quarter Ham (Save an extra $1 when you sign up to become a HoneyBaked VIP at honeybakedfoods.com: $4 OFF)

Become a VIP at HoneyBakedFoods.com for exclusive savings all year long.
Offers valid only at:
Participating Retail Locations: Rolling Meadows, Orland Park, Villa Park, Morton Grove, Naperville, Chicago, Dallas, Fort Worth, Arlington, Plano, Mesquite, Hurst, Lewisville, Houston, Austin, Spring, Clear Lake, Sugar Land, Indianapolis, Ferndale, Grand Rapids, Roseville, Birmingham, Troy, West Bloomfield, Livonia, Flint, Dearborn Heights, Sterling Heights, Taylor, Ann Arbor, Canton Township, Oklahoma City, Pittsburgh, Mechanicsburg, Monroeville, San Antonio, Bellevue, and Lynnwood.
HoneyBaked Ham is giving away 20 $50 Gift Cards! Enter below for your chance to win! Good Luck!
a Rafflecopter giveaway

DISCLOSURE: This post was sponsored by HoneyBaked Hams. I was given product for my review. However all opinions are my own and as always, I only recommend products that I use and love.