Since it's finally Spring and Summer is right around the corner, it's time to add a pop of color in our homes. Wayfair asked me to shop for anything that would add a pop color to a space in my home. I went right to the rug section and spotted this runner: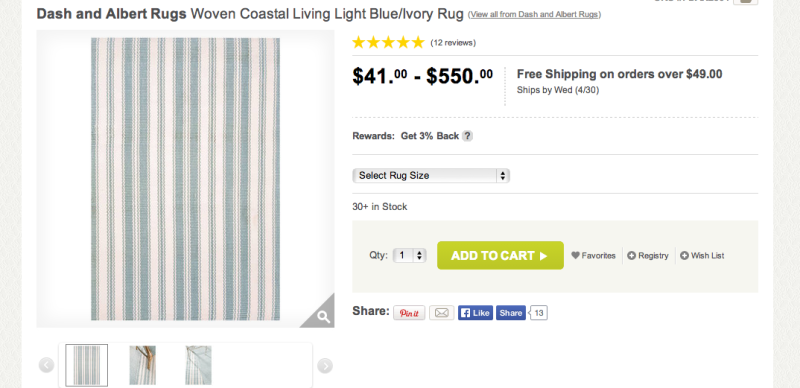 Pretty, isn't it? You may have seen that I recently updated the staircase in my home and thought a striped runner would add just the right pop of color to the black and white space. Then I came across this beauty: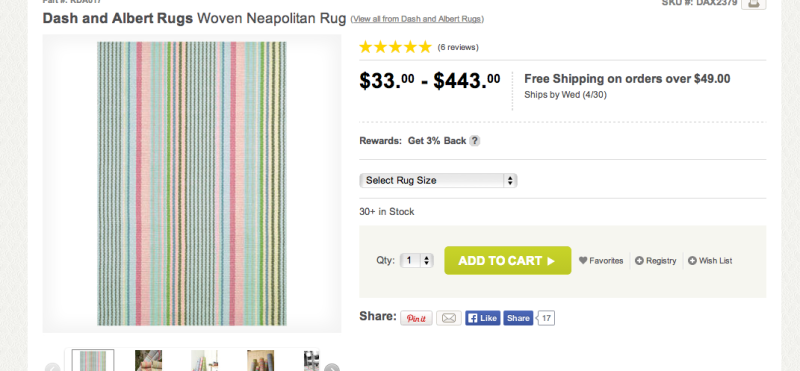 I just loved the pretty, summery colors so I placed an order for two to cover the entire set of steps. I was so excited when I saw the package waiting for me at my front door. I tore open that packaging, anxious to see my new rugs! I pulled one out, unrolled it, and draped it over the steps to see how it would look. It didn't look right to me at all. There was nothing wrong with the rugs. I love them! They just weren't right for my staircase. My black and white staircase is just a little too formal looking for this type of runner. I was disappointed. But only for a second. I had an idea!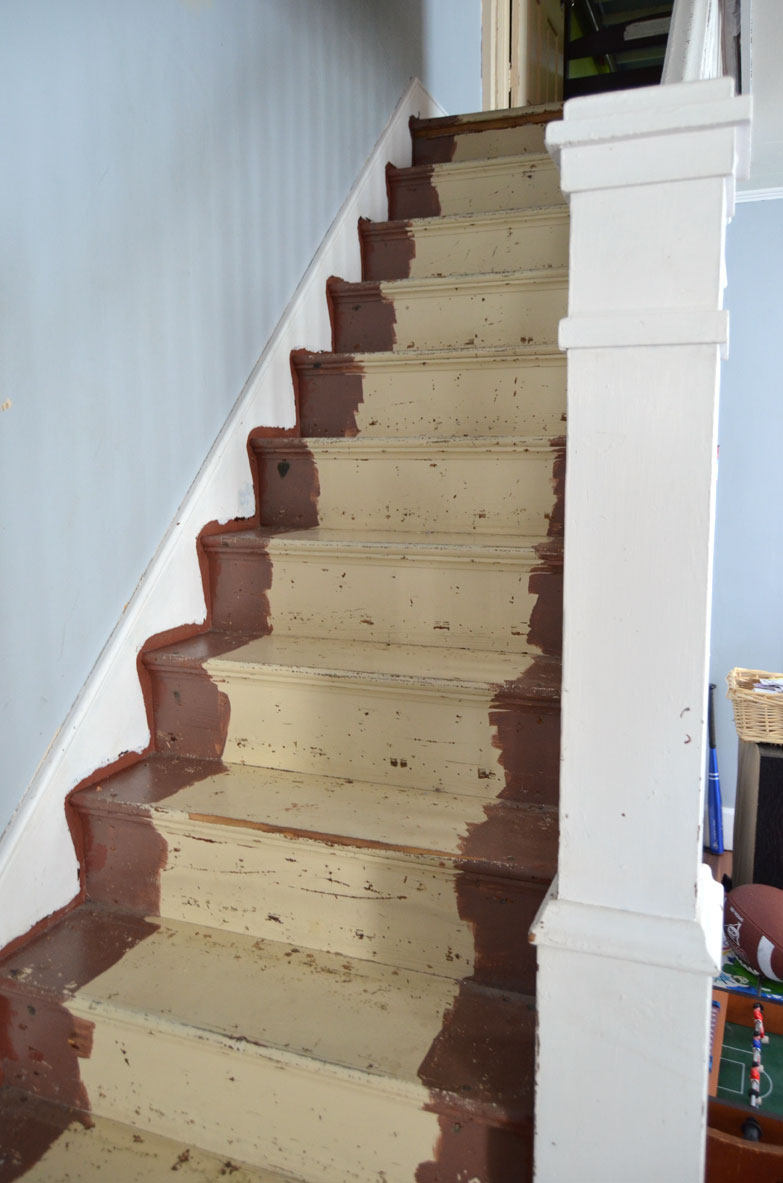 You see, I'm also helping my daughter and son-in-law update and remodel their old home. We had recently removed the old carpet from their staircase and had plans to paint it but hadn't gotten to it yet. So I immediately called my daughter and asked her to look at the photo of the rug online and told her she could have them if she liked them. Of course she said yes! I mean, look at her steps! As a young family on a budget, they would have been happy to just have the staircase painted, so they were so excited when I offered them the rugs. So off I went to help her cover the layers of old paint with primer and white paint. Then we added the runner and you won't believe the difference: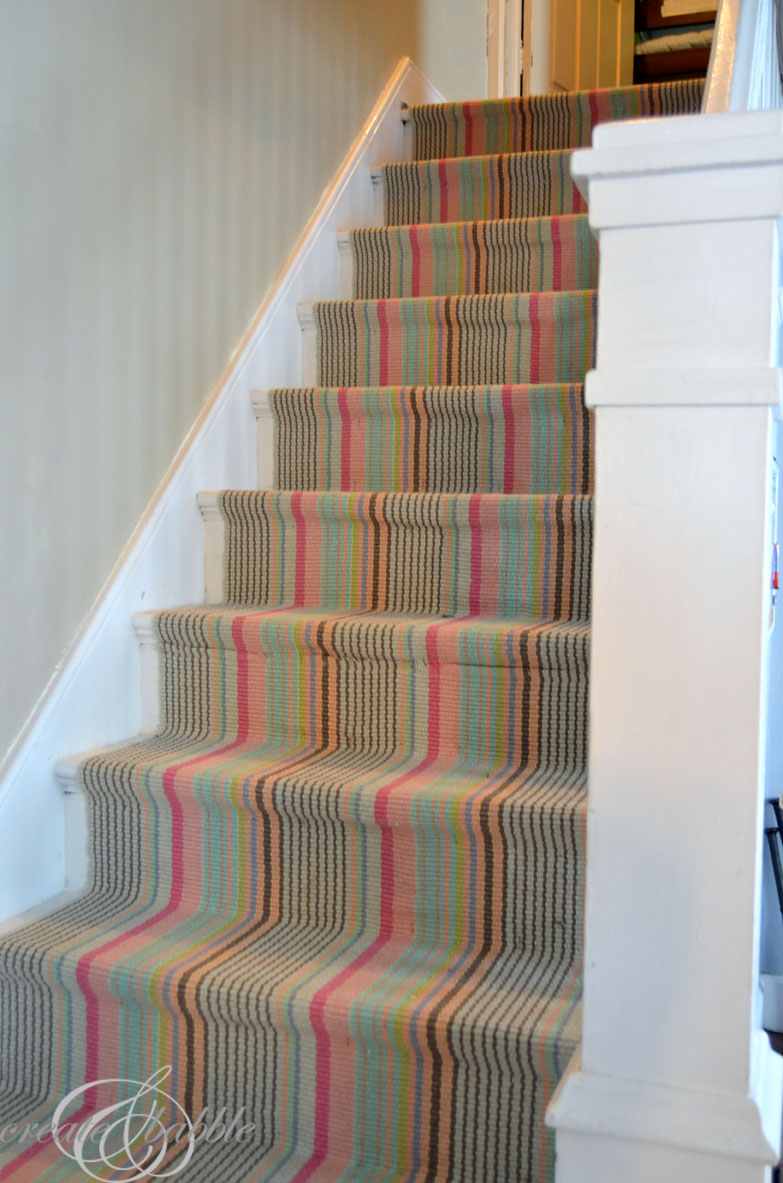 Wow! I love looking at that before and after! To say it's an improvement is an understatement! It's the perfect rug for these stairs and adds just the right amount of color.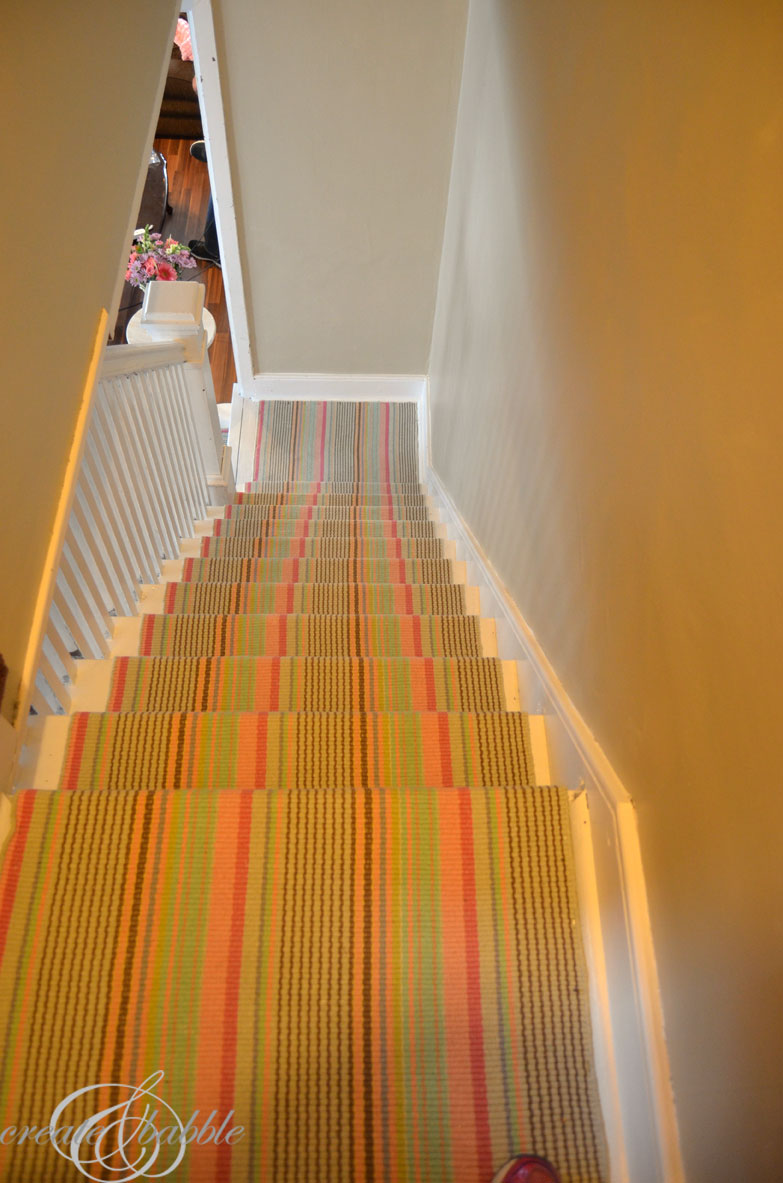 They are thrilled to pieces with the look of their staircase. She says that every time she come through the door and sees it, she does a double take!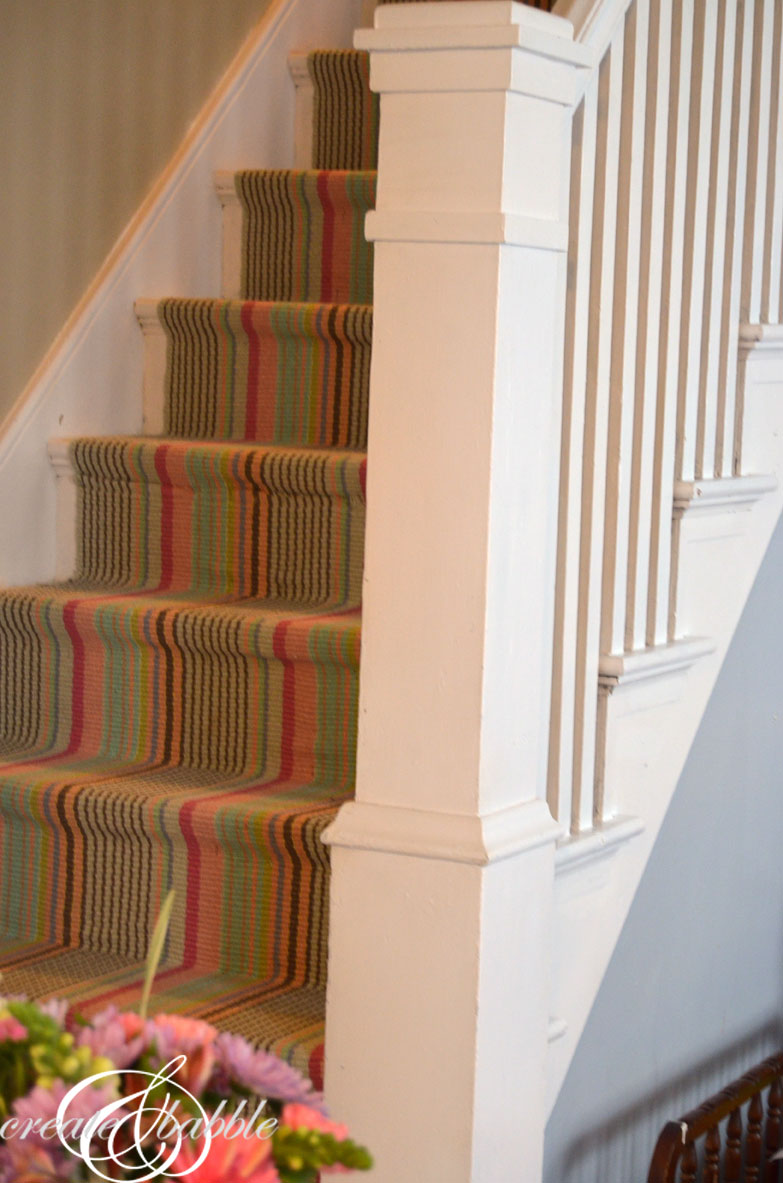 Now that's a pretty pop of color, don't you agree?!? I like to call this project my "scare"case makeover into a "stare"case!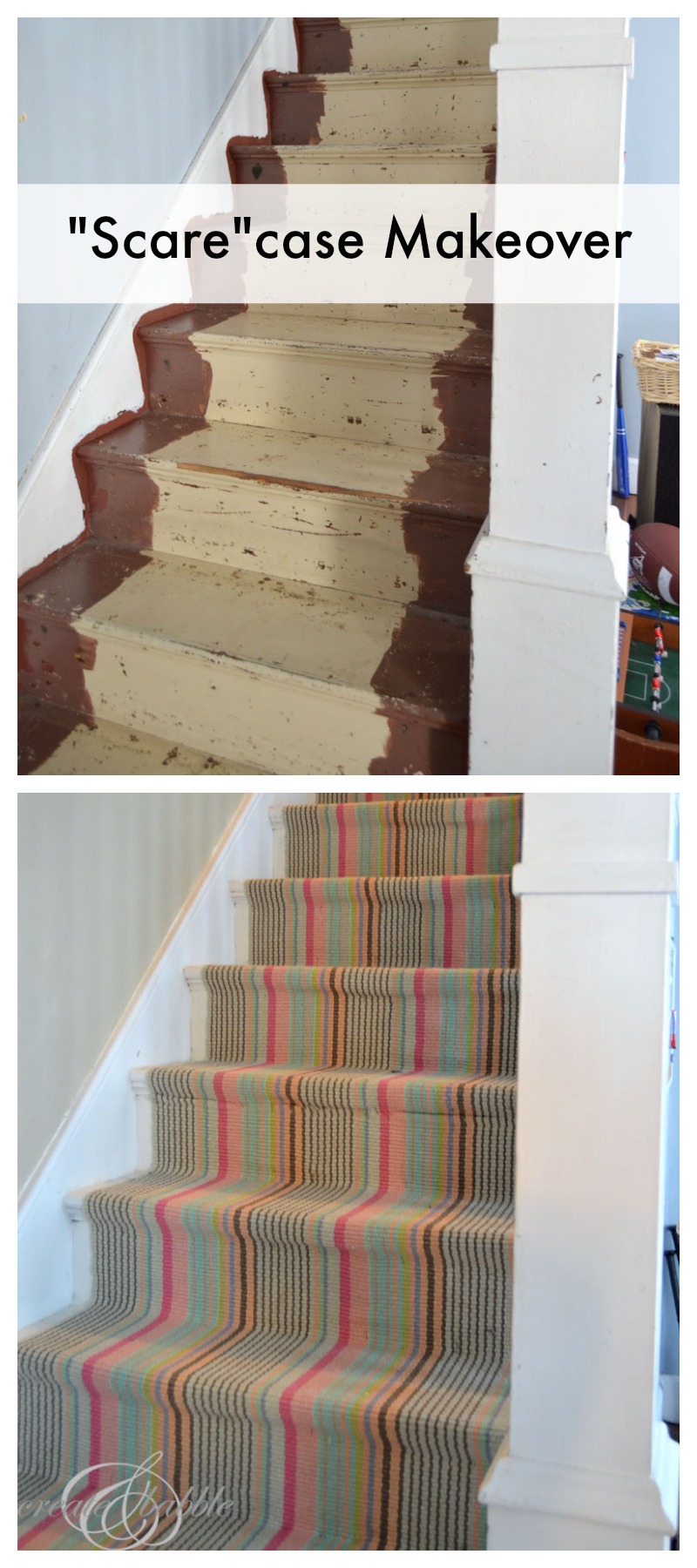 I also added a pop of color from Wayfair into my home, too. I had my eye on this throw for a few weeks. So after the whole rug thing didn't work out for my home, I ordered the throw!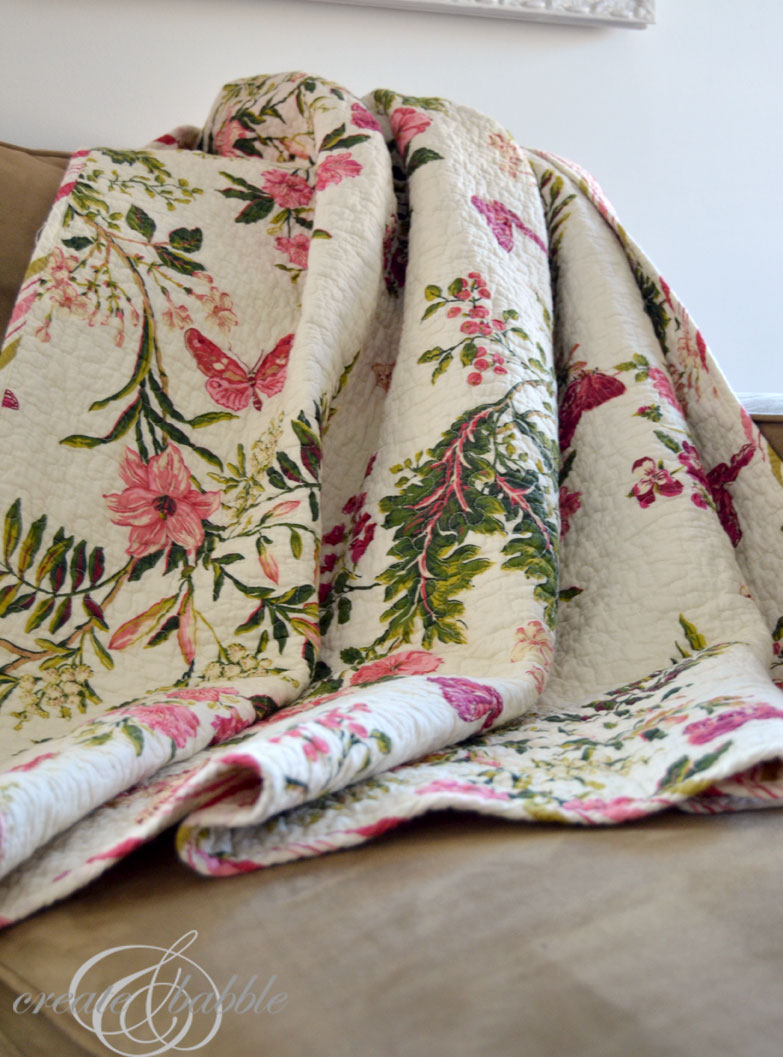 There are two sofas in my living that were big expanses of plain khaki. Definitely in need of a pop of color.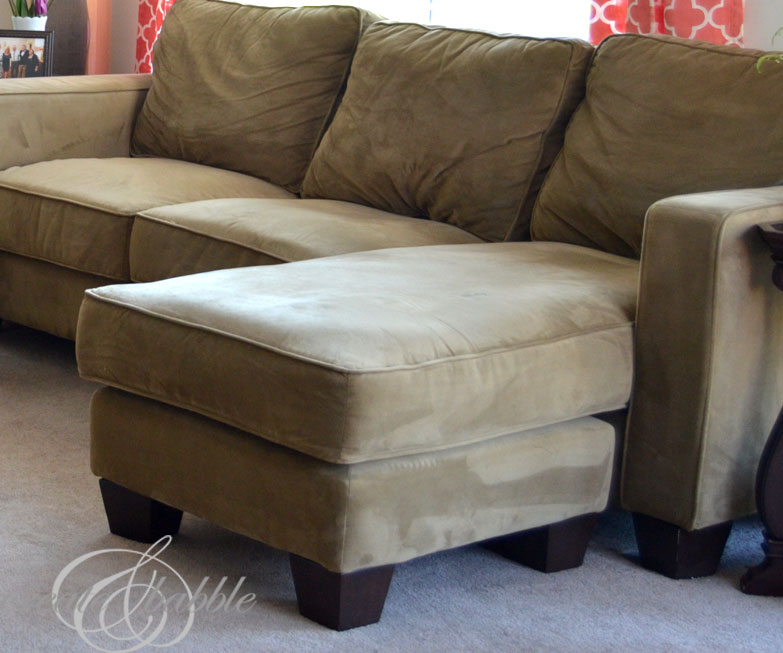 Such a big difference with a little pop of color from the throw!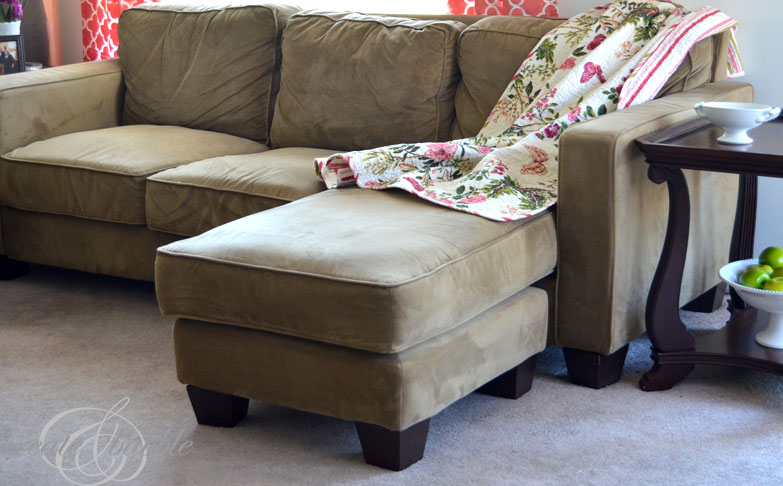 The floral print with butterflies adds just the right touch, I think. And it's sure prettier than the old, beat-up blanket I was using!
Disclosure: This post is sponsored by Wayfair as a result of my affiliation in the Homemakers program. I received Wayfair credit in association with this post. All opinions are my own. As always, I only recommend products and services that I use and love. 
Comment No. 8 was chosen by Random.org as the winning comment! Congratulations to Denise C!
I am sharing this "scare"case makeover at Remodelaholic.