I'm pretty excited about today's project. Anything that gives me even just a little more space and organization in my tiny kitchen is a big deal to me! And if it helps to clean up some clutter – well, all the better in my book! What I'm talking about is my DIY inside cabinet door shelf.
Take a look: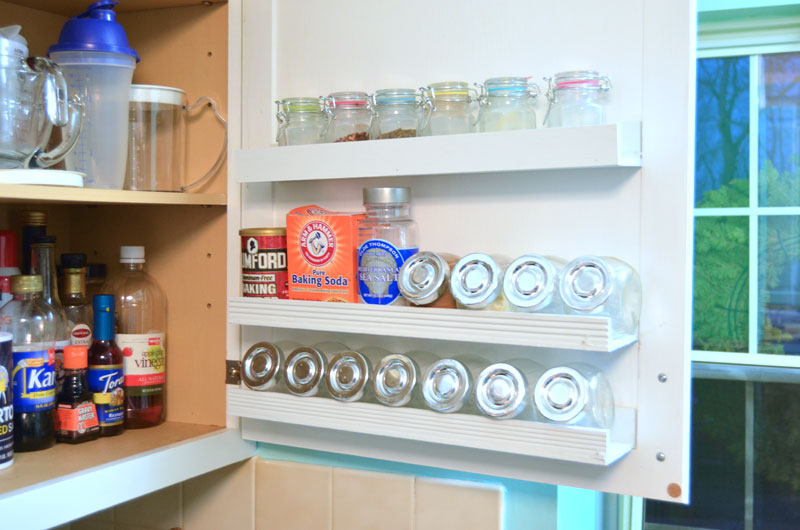 I made these shelves and hung them on the inside of what I call the baking/cooking cabinet and it's right next to the stove. This cabinet is where I store oils, vinegars, salt, cooking spray, etc. and it makes sense to store the spices on the inside of this cabinet.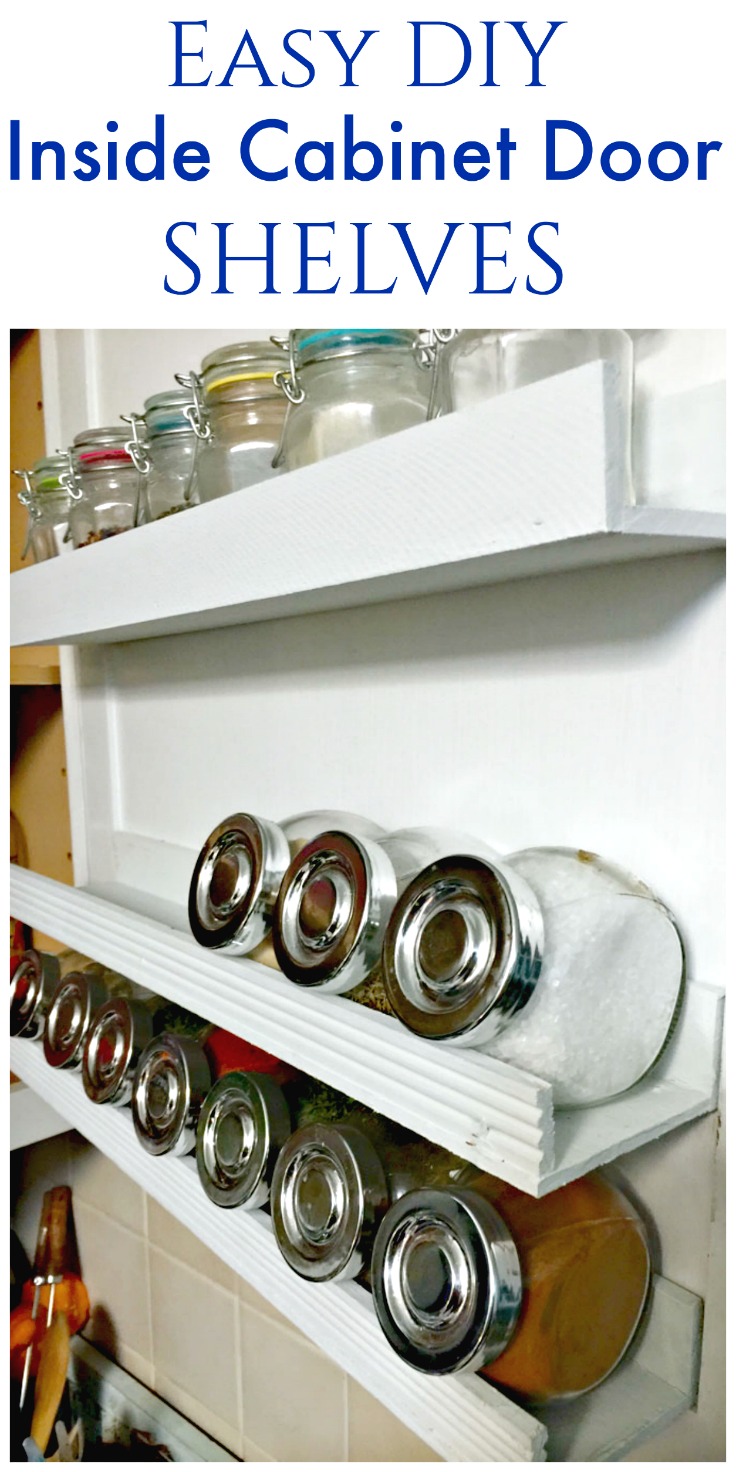 I am using the shelves to hold the spice jars that I picked up at Ikea last spring. Ever since I got them, they've been hanging out on the back of my stove waiting for me to do something with them. And I finally did. Yes, they have fallen off the back ledge of my stove for the last time ; )
The shelves were so easy to make and it only took an hour or so to make four of them and that's including painting them!
Here are the supplies I used to make these shelves. (affiliate links)
wood (I used leftover pieces from previous projects and also picked up some hobby boards at the Home Depot)
5/8″ nails
paint
paint brush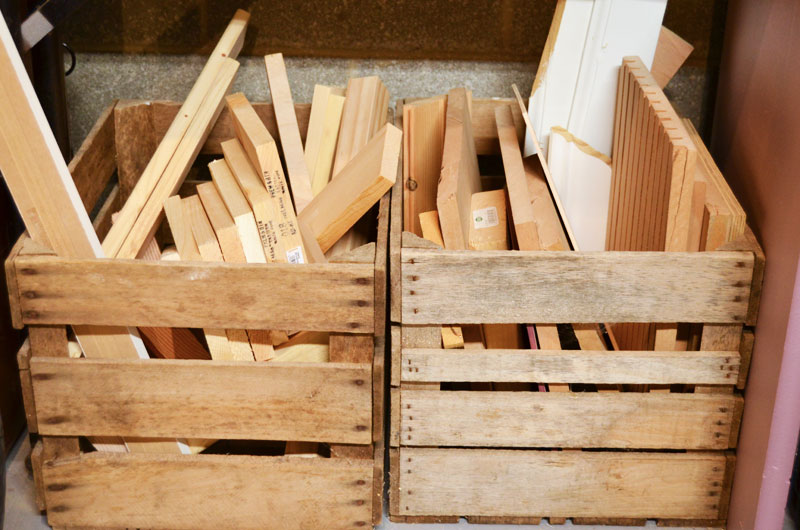 After digging through the wood piles in my basement, I was able to come up with a few boards that would work for these shelves. I only wanted to use 1/4″ thick wood.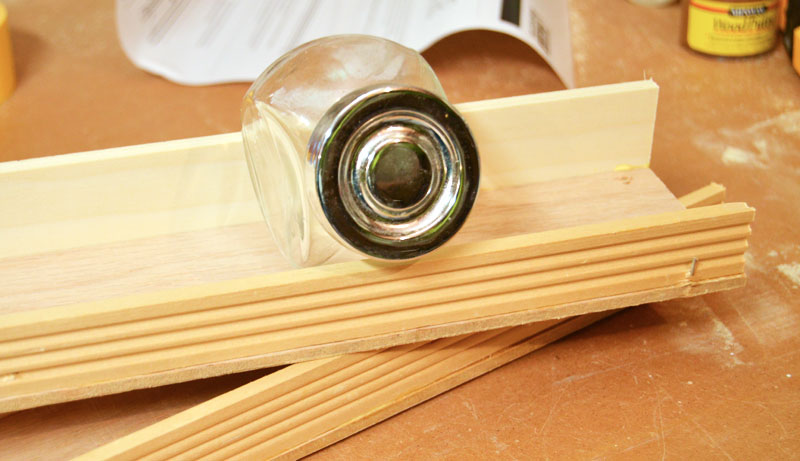 I also found the leftover trim piece shown above.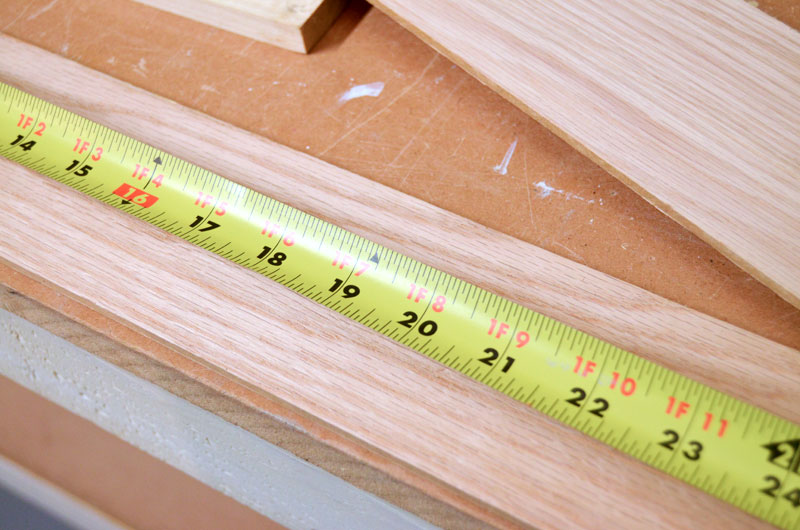 I cut all of the boards to 18″ (the measurement of the inside of my cabinet door). I would need three boards for each shelf: the bottom, back, and front.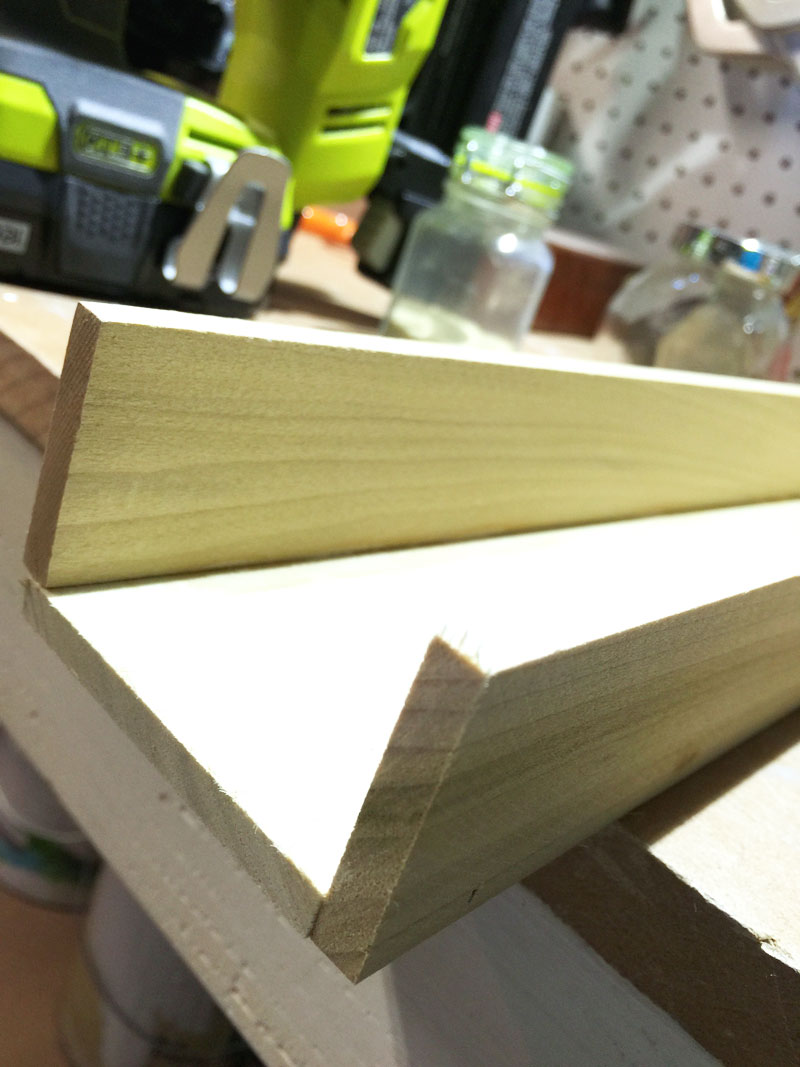 The back piece was glued and nailed to the top of the bottom piece. The front piece was glued and nailed to the front of the bottom piece. Does that make sense??? See the photo above for placement.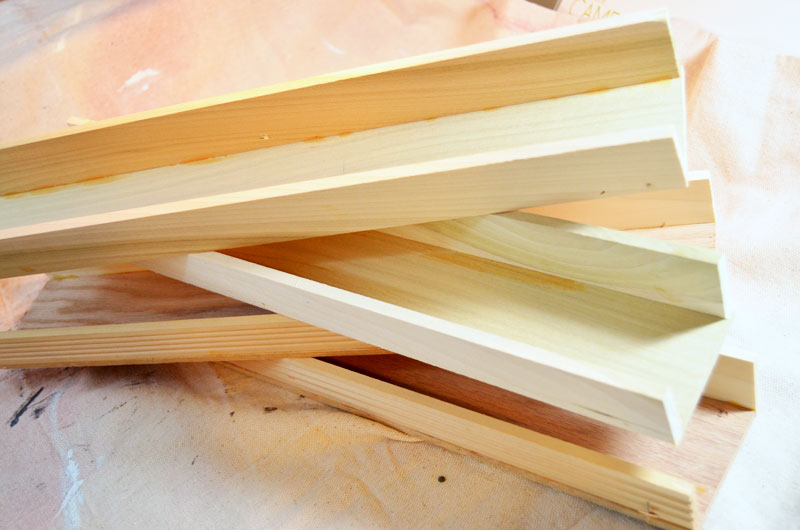 Once the shelves were assembled it was time to paint them and then attach them to the cabinet door.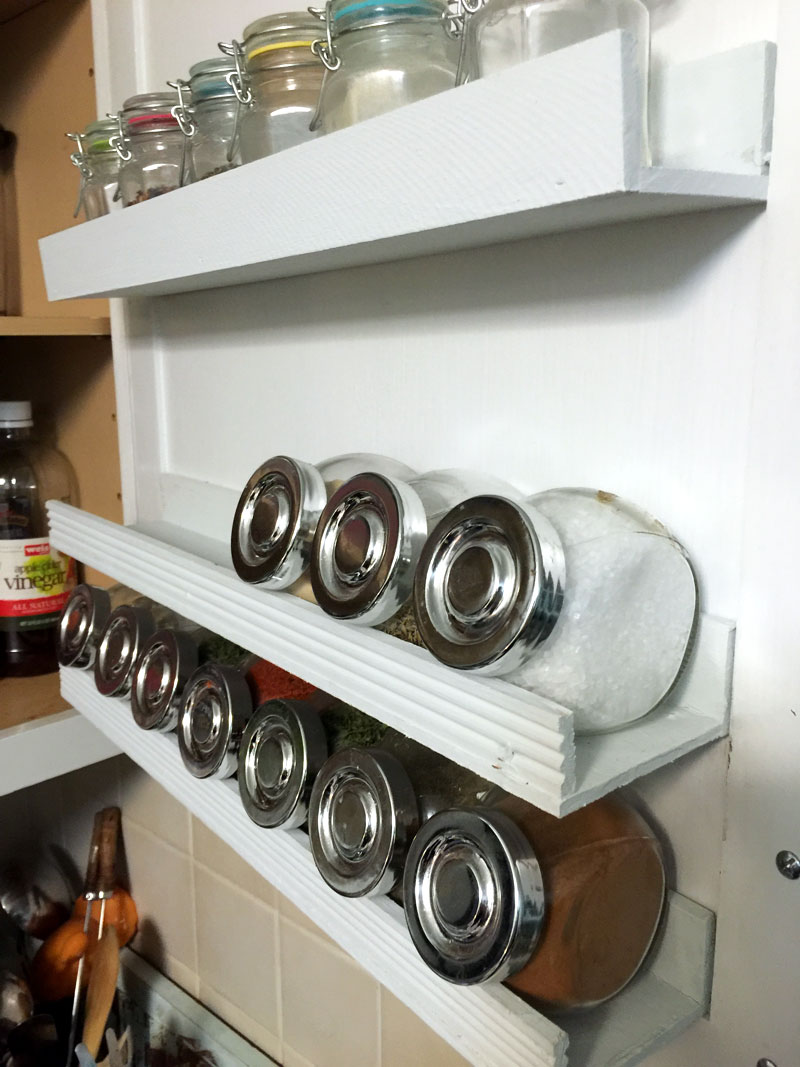 The shelves were then attached using Command Strips and also 5/8″ brad nails (just 2 per shelf).
I am happy to be participating once again the the Power Tool Challenge this month. Our theme is organization so if you're in need of some organizational DIY's, then be sure to check out my friends' projects, too!