Have you seen the trend of painting interior doors black? I don't know if it's really a trend or rather something that has been done for years and is just being noticed more – probably thanks to Pinterest. I really don't remember where I first saw photos of black interior doors, but I immediately knew I wanted to do it. No doubt about it. Especially since the inside of the front door is right near my black and white staircase I thought it would give a more refined, cohesive look to my entry.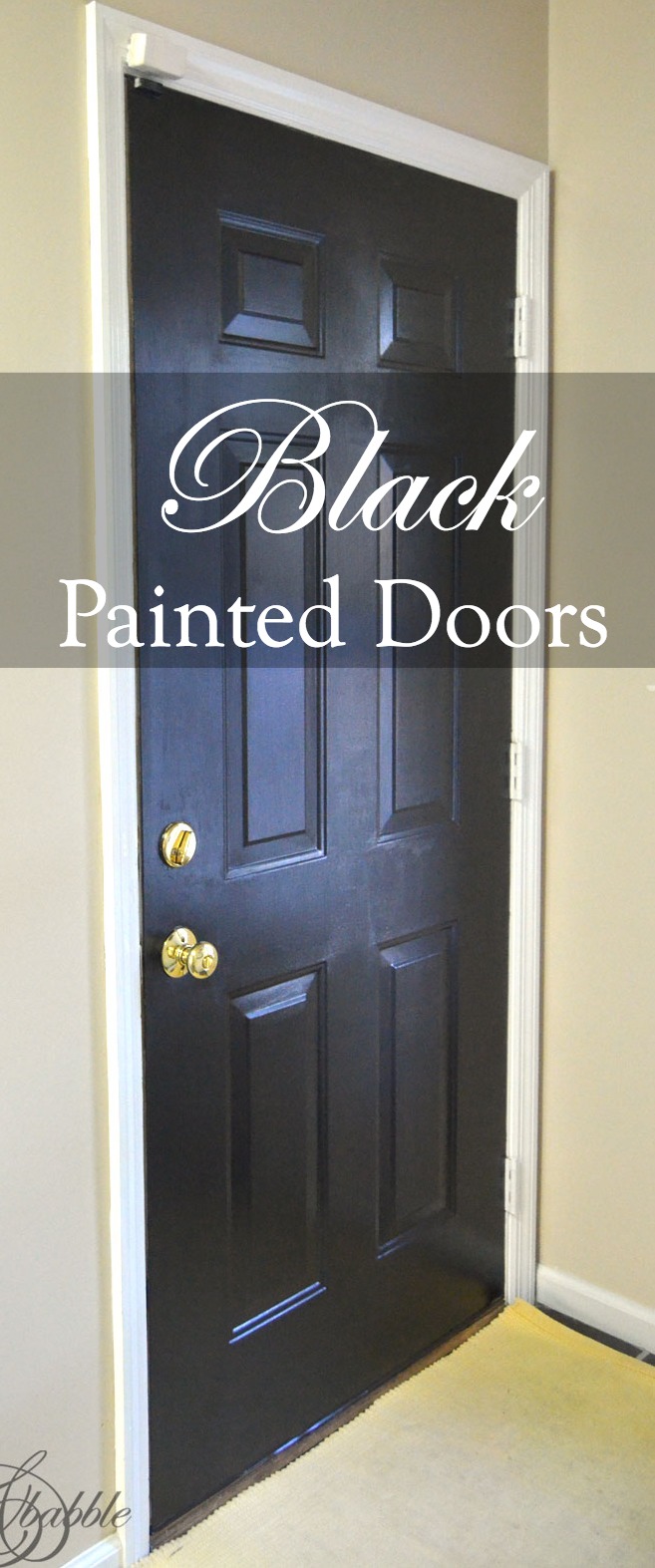 And it did. I can't get over what a difference having the inside of the front door painted black makes. I liked it so much that I just couldn't stop at the front door.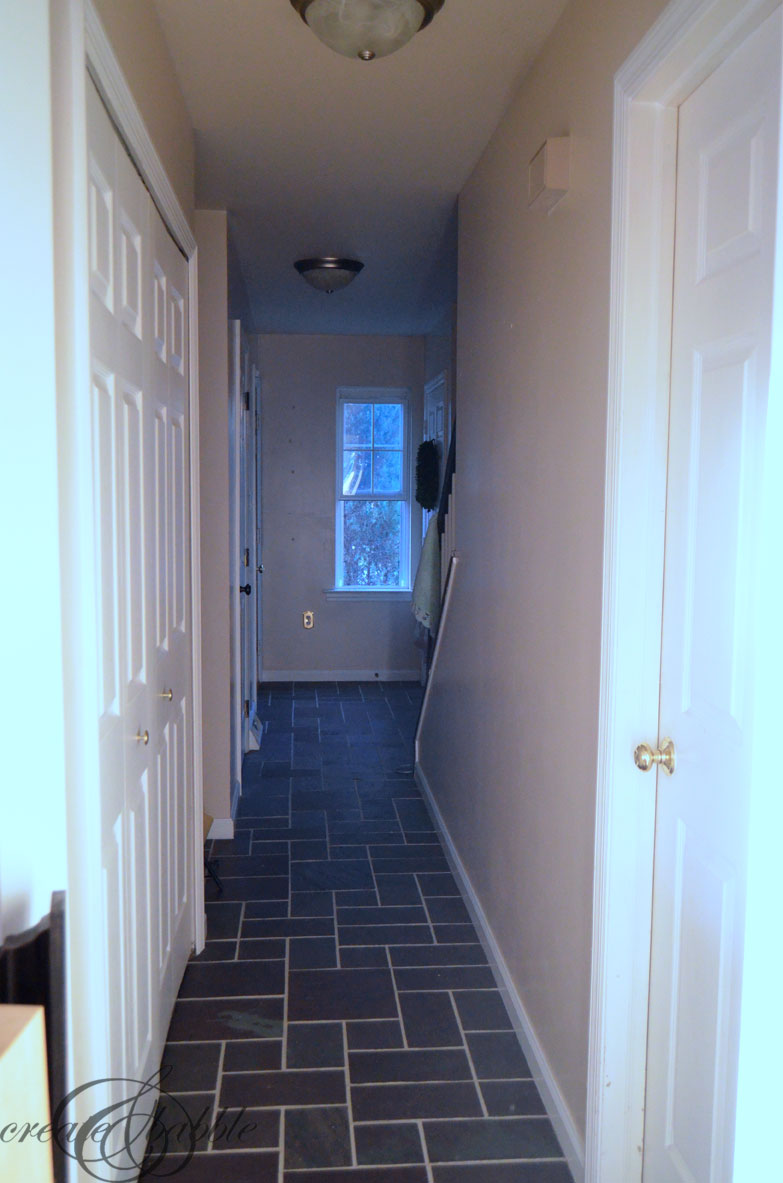 Before I show you the other doors that I painted, this is the view from my family room looking down the hall to the front door (last door on the left). Yes, it's a hallway full of doors. But should they all be painted black was the question! (By the way, the painted grout on the slate floor is still holding up!)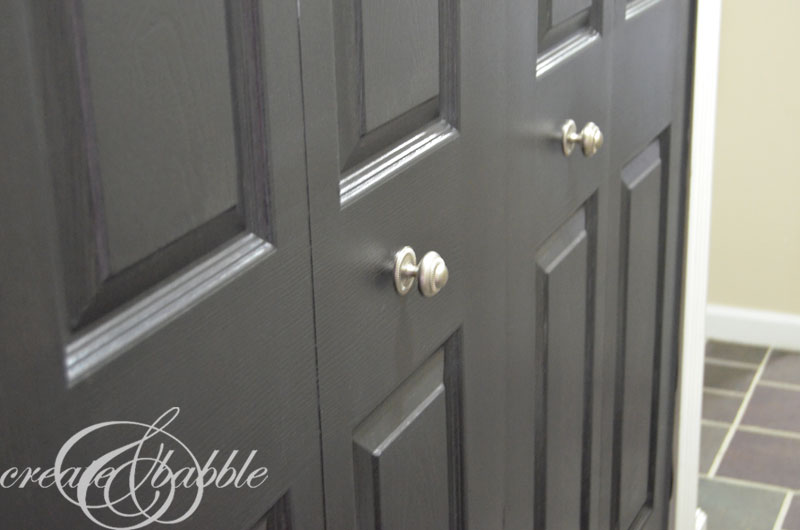 The answer is maybe. What do you think?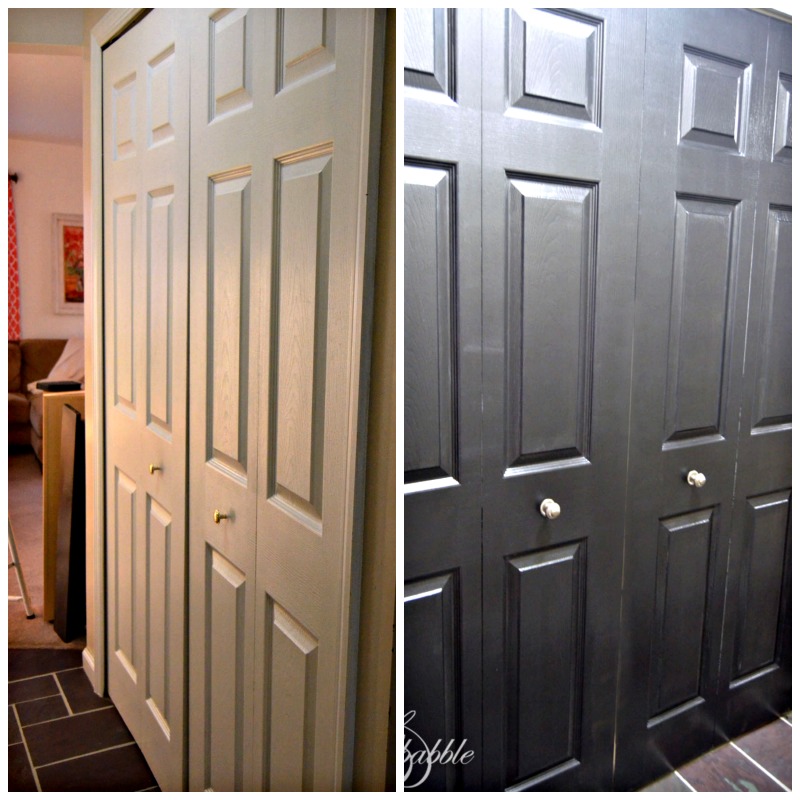 As you can see, I didn't wait for your opinion on the laundry closet doors! I did it and it's a huge improvement!  A little bit of black paint has such an big impact.
There are three more doors in the hallway: one to the basement, one to the powder room, and the one opposite the front door which is the guest closet. I'm still undecided on whether I'll paint those black, too. What is your opinion?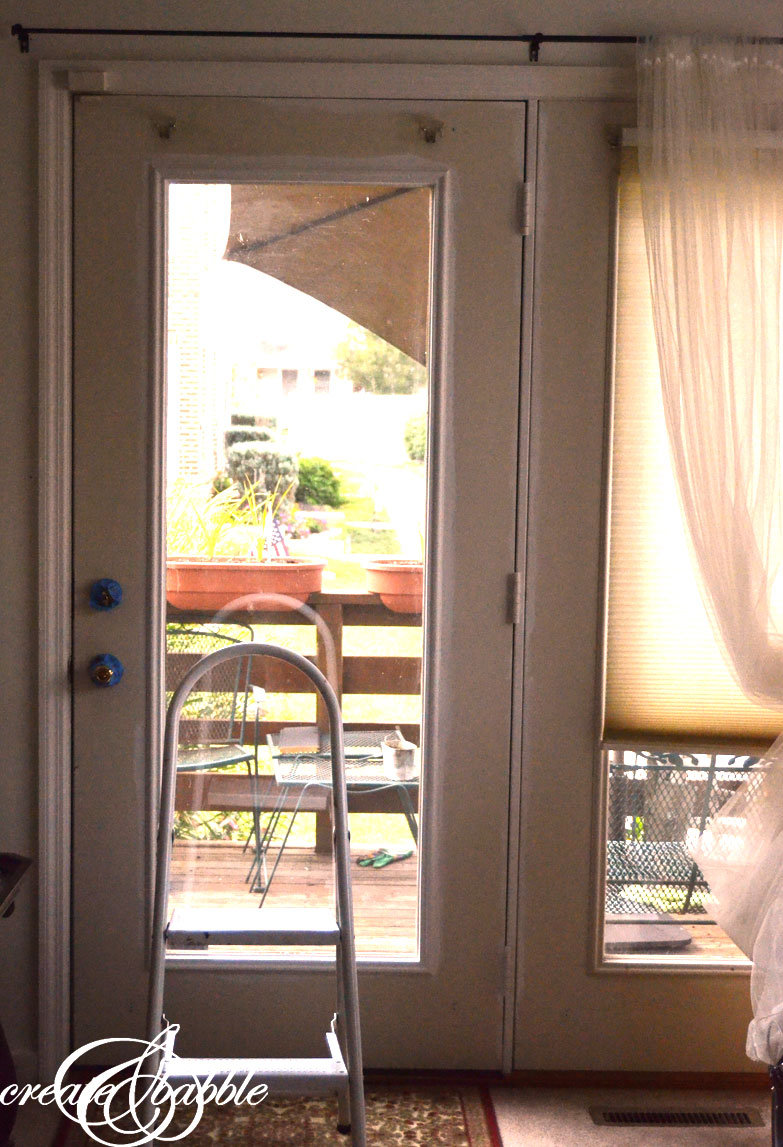 Now to the patio door in my family room. Above is the "before".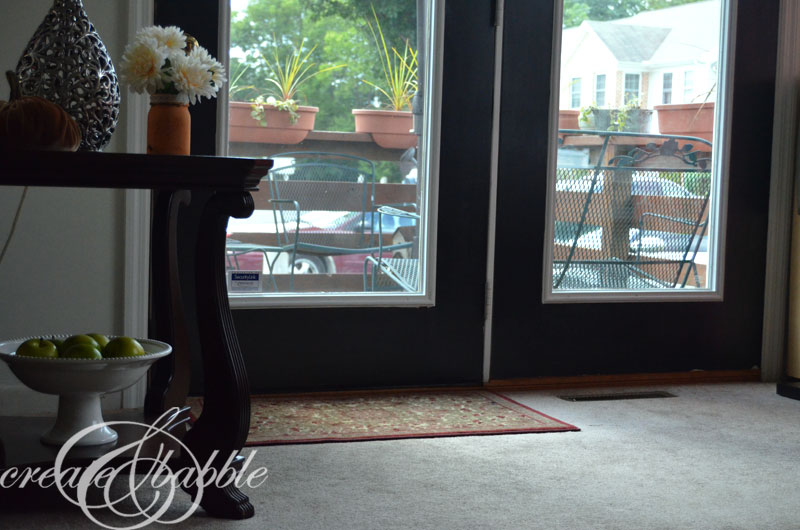 And the "after". Pretty dramatic, right?  I absolutely love it.
A big thank you to Modern Masters for providing the paint: Black Pearl Metallic. Since I was painting a dark color over light, I needed to apply three coats for full coverage. In hindsight I should have used a dark primer first to eliminate the need for that last coat. I'll remember that when/if I paint the remaining doors! The paint was very easy to work with and I love that I could clean up with just soap and water. The Pearl Metallic has a nice sheen without being too glossy. In my opinion it's perfect for painting interior doors.
Linked up at Remodelaholic.