When I hear the word "accessories" I automatically think jewelry. But I guess you could say that my new powder room accessories by Moen are just like jewelry. They add the perfect finishing touch!
Like I said many times about my DIY Powder Room Makeover, I learned so much! Being a relatively new DIYer, I tackled many simple (and not so simple – hello crown molding) projects for the first time.
Installing the accessories was a "first" for me, too. And it was so much easier than I thought it would be. Especially since I was installing Moen Accessories.
Why wait for your husband, son or mailman to install the toilet paper holder, towel ring or faucet? Or even worse: why hire someone if you can do it yourself? These are questions I asked myself during the entire renovation. And no, I've never asked the mailman to help me.
My faucet, paper holder and towel ring are from Moen's Ashville Collection in Mediterranean Bronze. (They are also available in Chrome and Brushed Nickel.)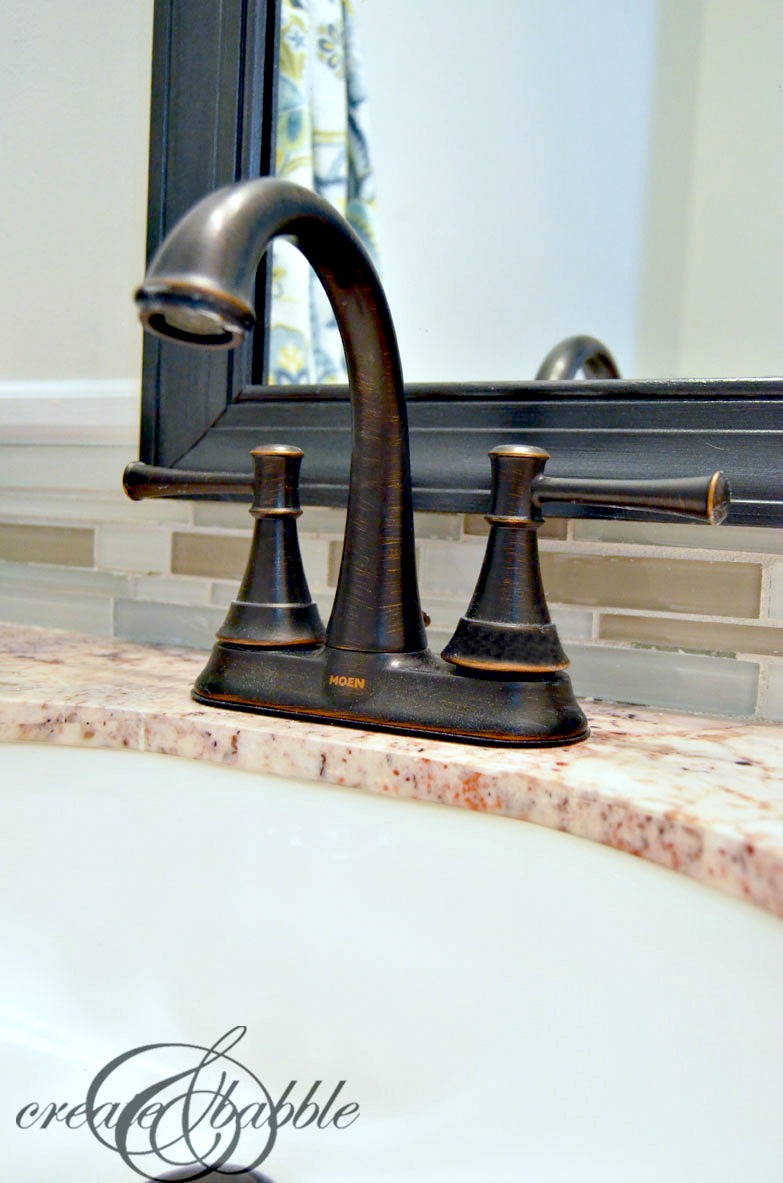 Moen products are designed with many features to make installation easy and each product comes with a complete step-by-step guide on how to install. Moen also has specially trained Product Consultants available by phone or internet to provide additional guidance and instruction if you need it. Since I'm a visual learner, I watched the installation videos that are available on their website before installing any of the accessories. After watching them, I was confident that I'd have no trouble doing it myself.
Since Moen products are easy to install and because the videos are so clear and precise, installing these accessories was a breeze.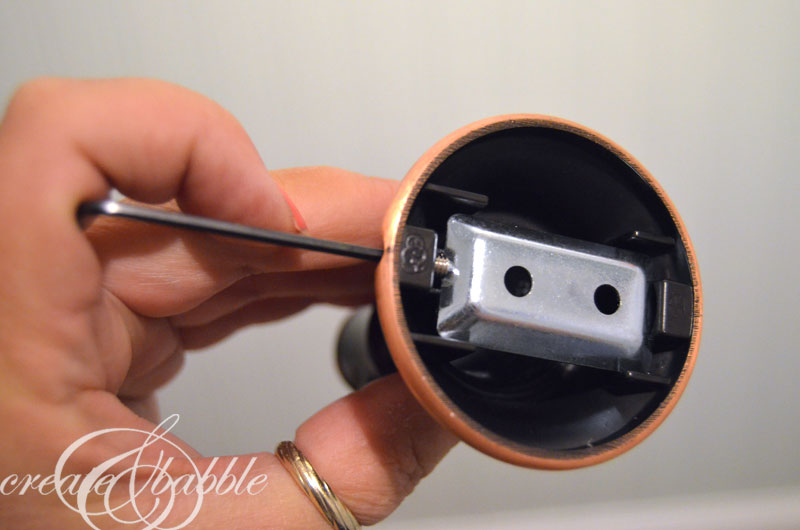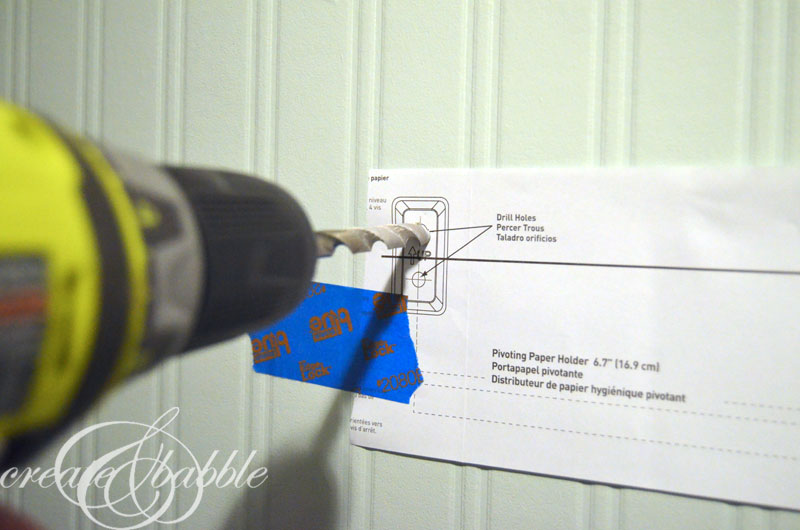 Moen couldn't have made it any easier.
And look, no springy thing to hold the paper! It's swivel action. Love that!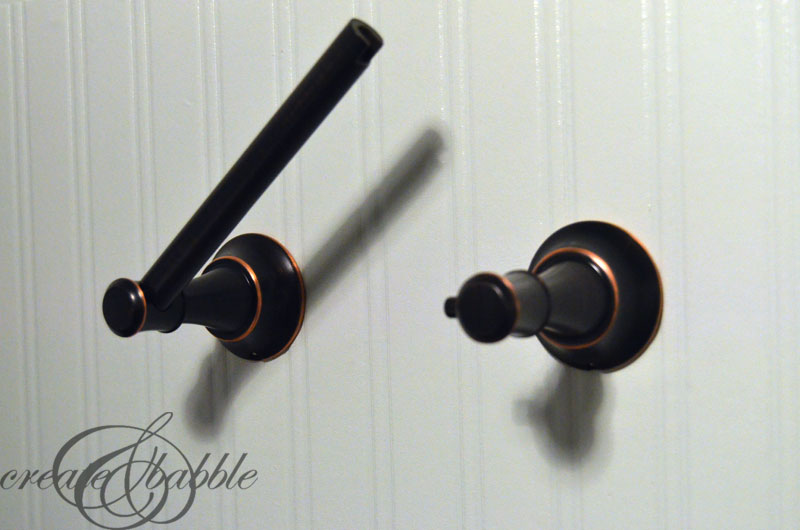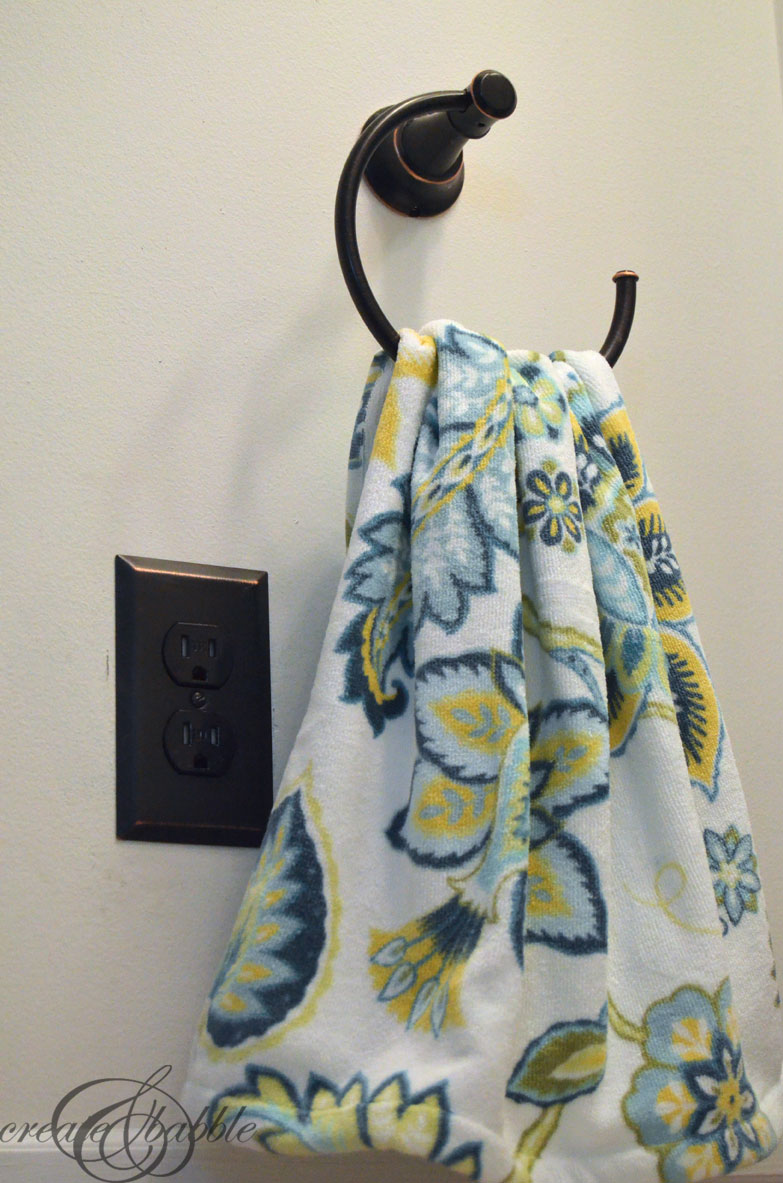 By the way, isn't the outlet plate from Home Depot a perfect match!
It feels really good to have accomplished something all by yourself for the first time. You know the feeling. And I still feel it every time I walk into my new, updated powder room!
In case you didn't see a before photo: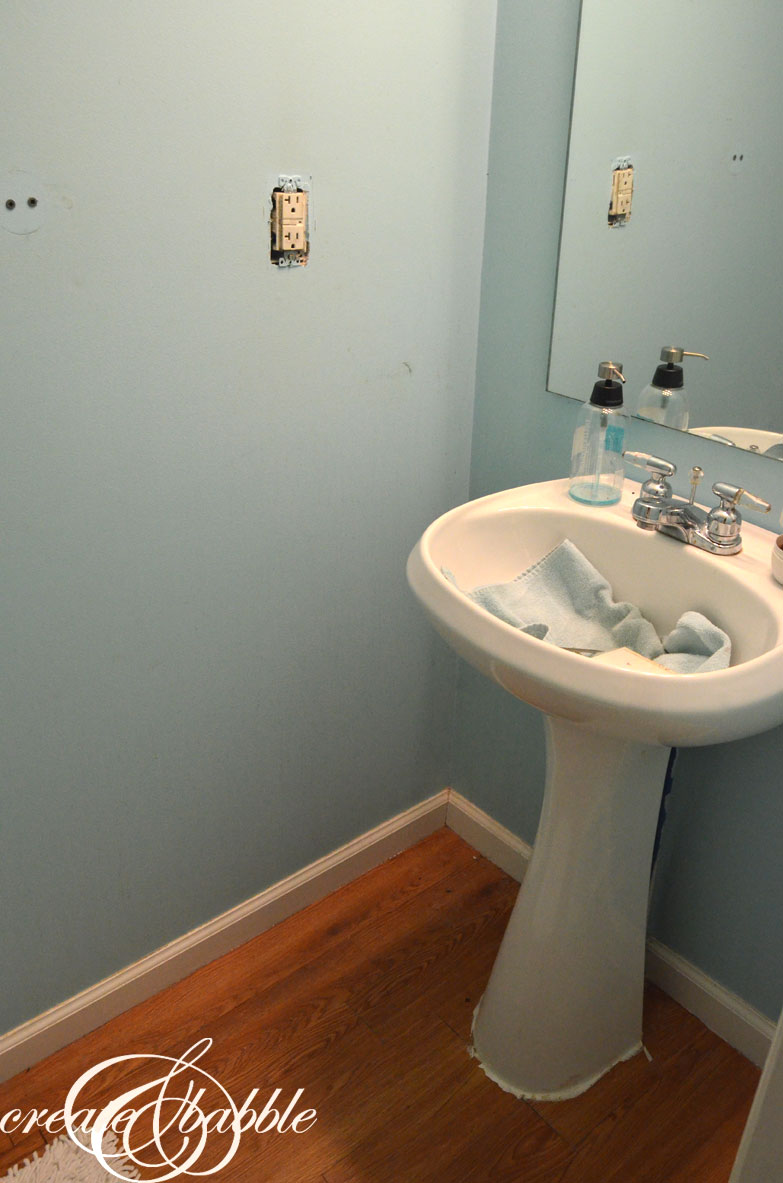 What a difference:

DISCLOSURE: Moen provided the faucet, towel ring and paper holder in exchange for an honest review. All opinions are my own. As always, I only recommend products that I use and love.