How to Paint a Six Panel Door
I'm not a painting expert, but I use this method every time I have to paint a six panel door and it's been working for me over the last 30 years!


Step One:
Remove the door and lay flat
Thoroughly clean and dry door
If using a bright, crazy paint color like mine ; ) you have great taste, but you will probably have to prime first
Use a good brush (mine is a Purdy – if you take care of it, it will last a long time!)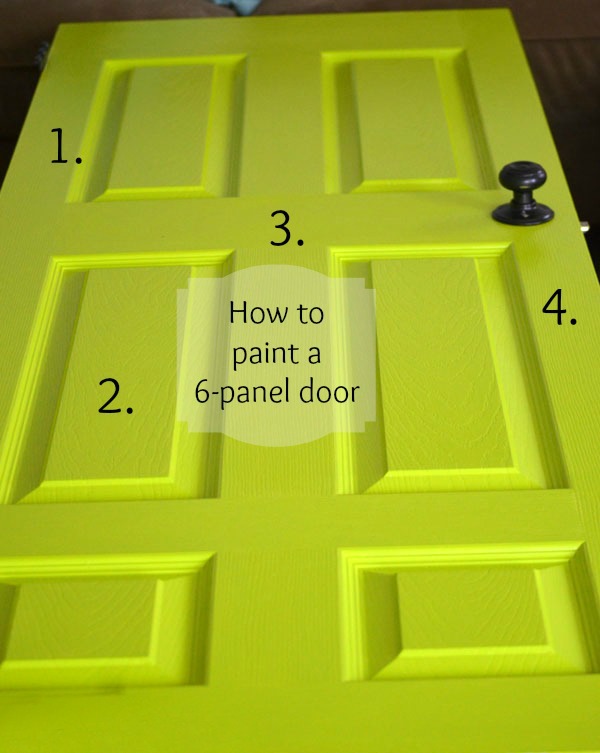 Paint the grooves around the panels first
Next paint the panels above the grooves
Then paint the inner rails (horizontal, then vertical rails)
Lastly, paint the outer rails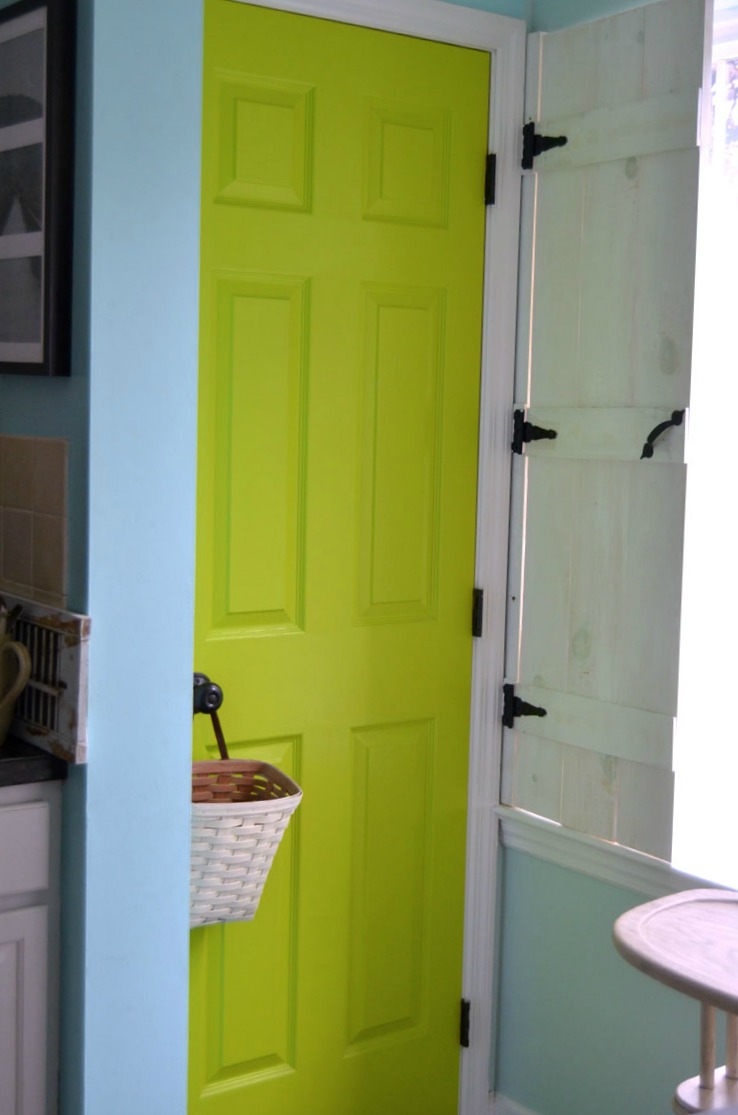 I painted this bright green door about three years ago and it still looks good today. I thought may I'd get tired of that bright color by now but nope. I still love it!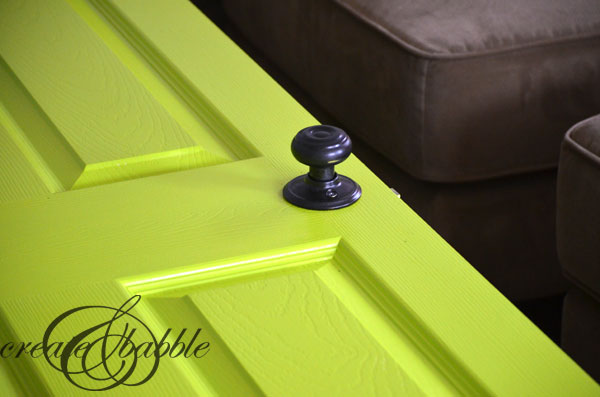 While we're talking about door colors, did you see the interior doors in my house that I painted black?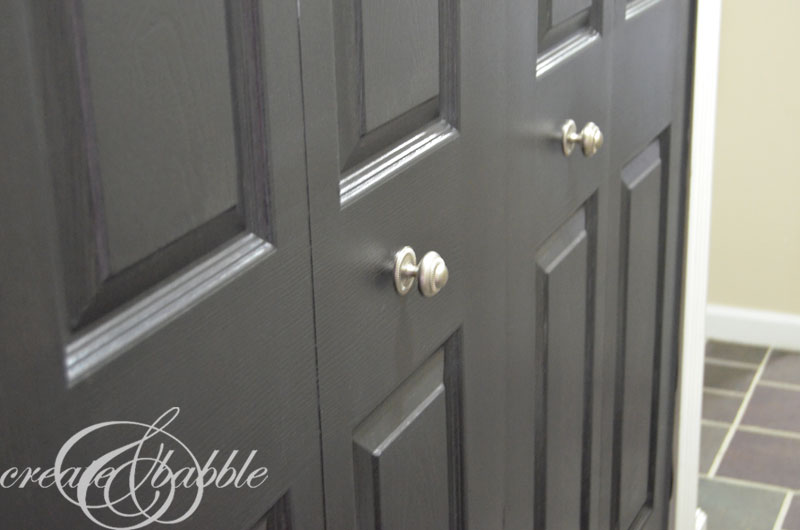 These are the bi-fold doors to my laundry closet in the hallway.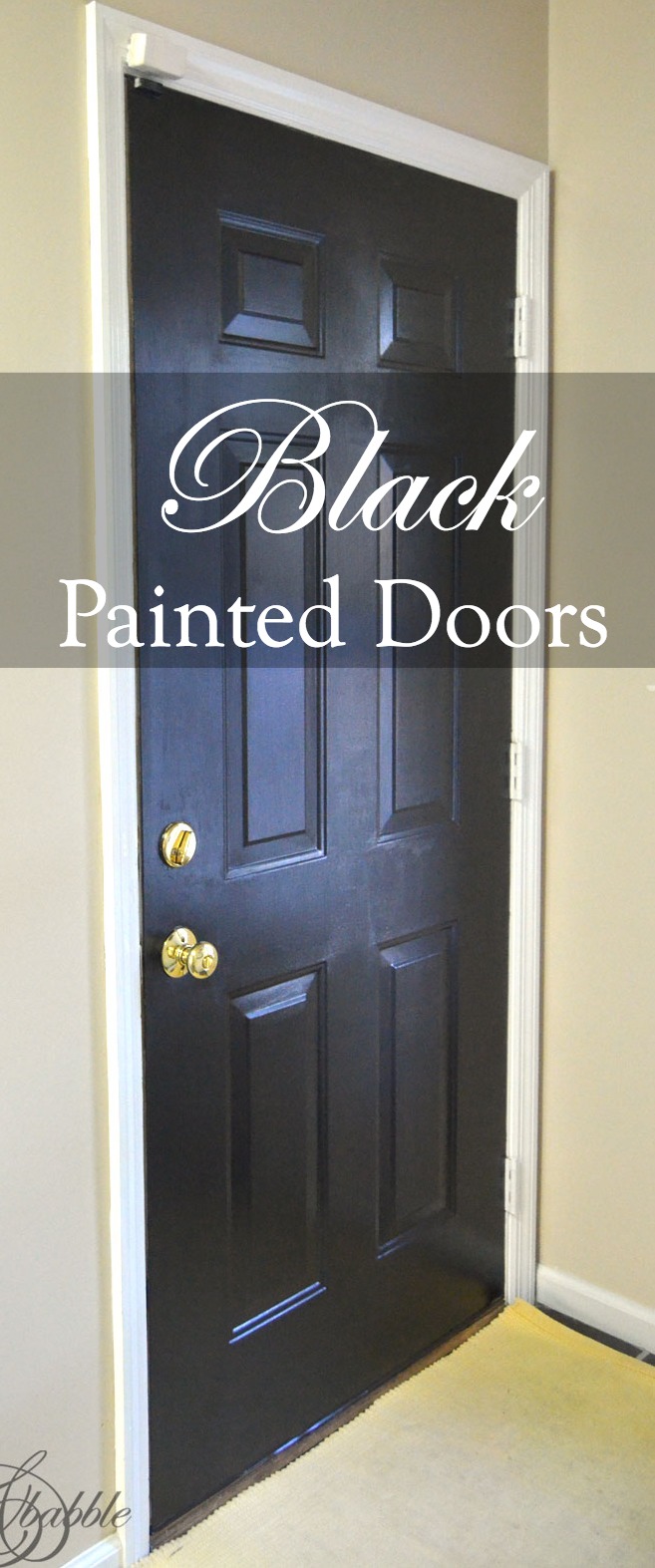 This is the inside of my front door.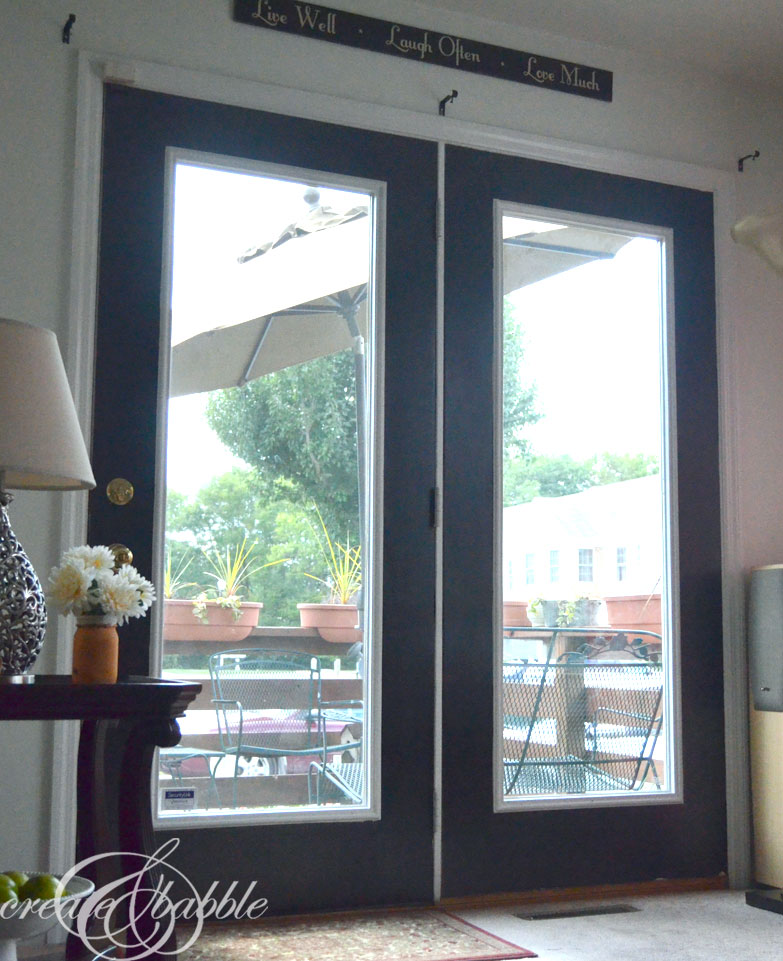 And these are my patio doors.
Those black doors are still black. I wanted to live with them for a while before I decided to paint the rest of the interior doors black. I love how they look but I haven't gotten around to painting the rest of the doors yet. I need to get on that!