Every month, a group of us DIY Furniture bloggers get together for Themed Furniture Makeover Day! I was sorry to miss last month's day so I'm happy to be back participating this month for the Red, White, or Blue theme!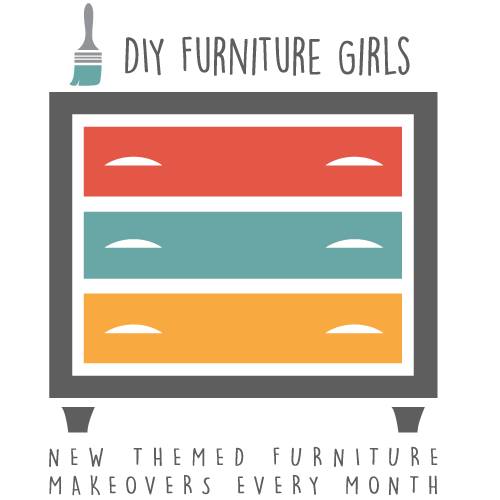 Many years ago I painted a sewing cabinet. It was actually one of the first posts on this blog! I used a homemade chalky style paint and I like it for a while. Then at some point, for some unknown reason, I decided to paint over it with white homemade chalky paint.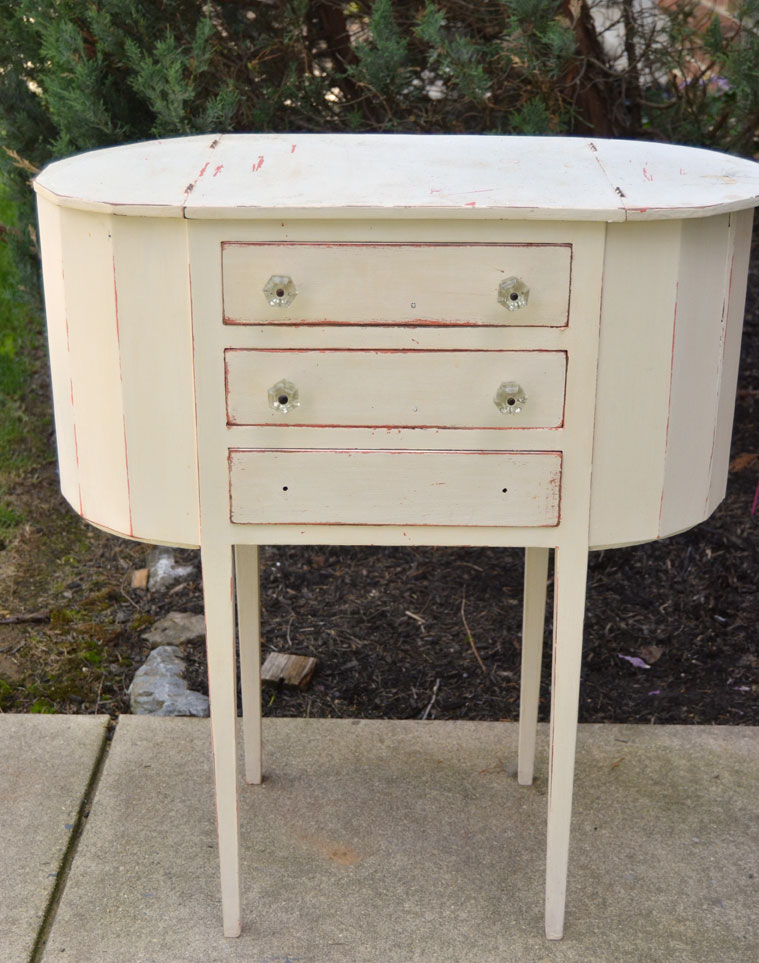 Then the poor cabinet was pretty much ignored for the next couple of years. Until now.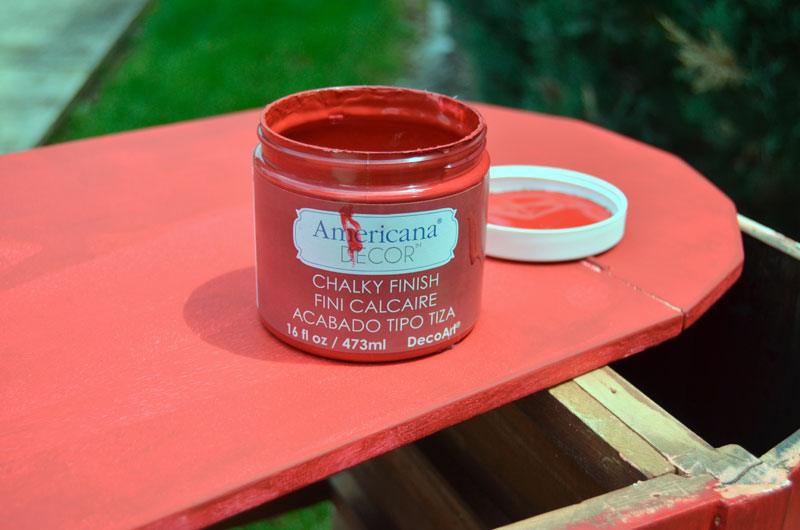 Although the color in the image above looks like a Coral, it is red. A true red. It's called Rouge and it's a chalky finish paint by DecoArt®.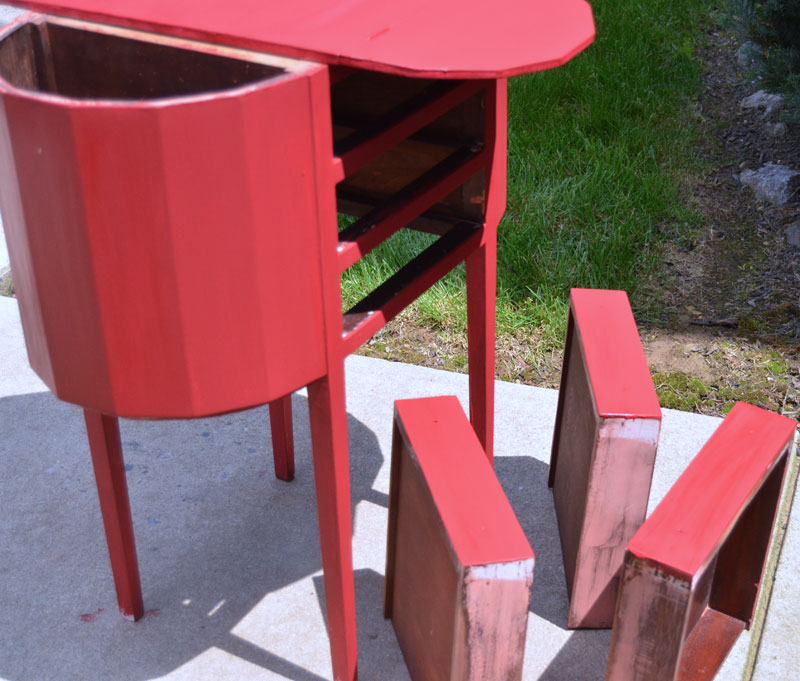 I brushed on 3 coats of the chalky finish paint, lightly sanding between coats.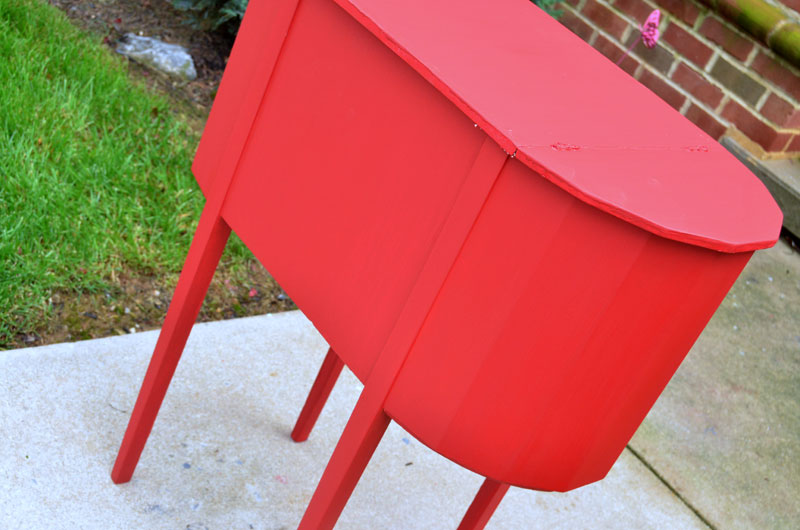 I just love this bright, happy red!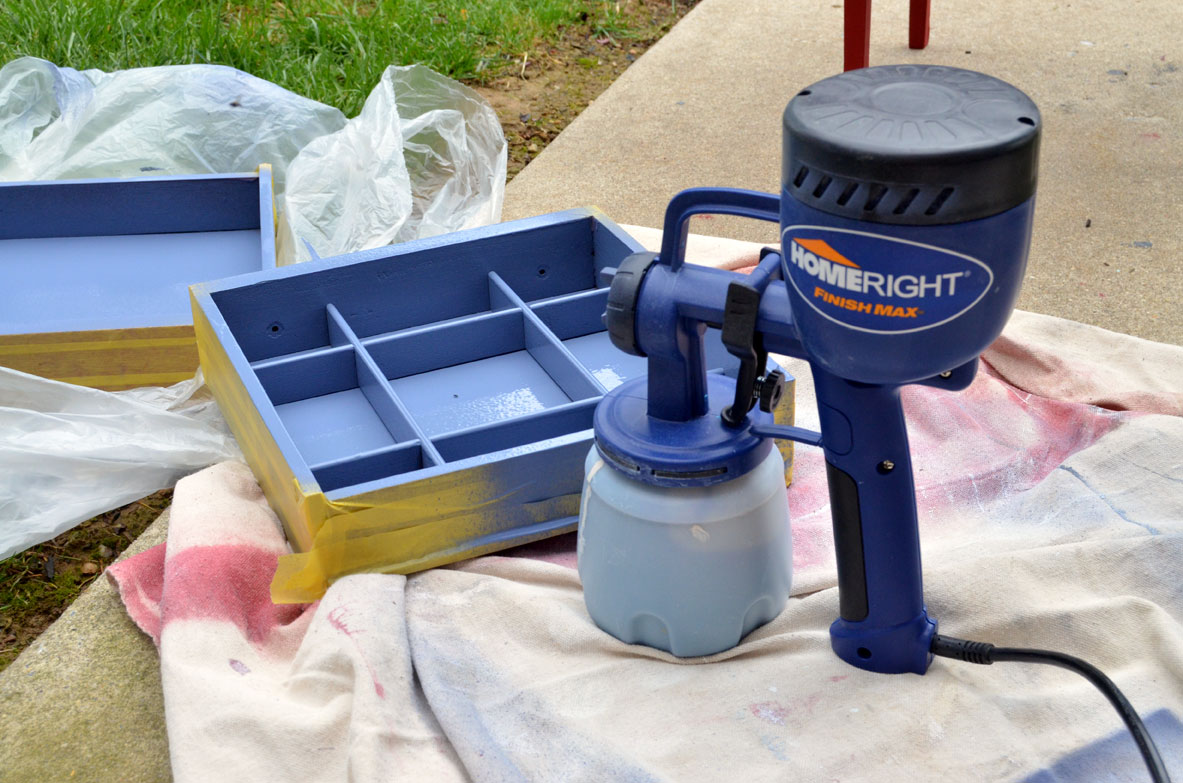 Here's my favorite part: I painted the inside of the drawers with some leftover paint from this Mid Century Modern Record Cabinet. To be honest, I would not have painted the inside of these drawers if I didn't have a Homeright Finish Max Fine Finish Sprayer. It is so worth it to me get out the sprayer, fill the container with paint, spray the drawers in just a few minutes, and then clean up the sprayer. It doesn't take long at all and it's super easy to use.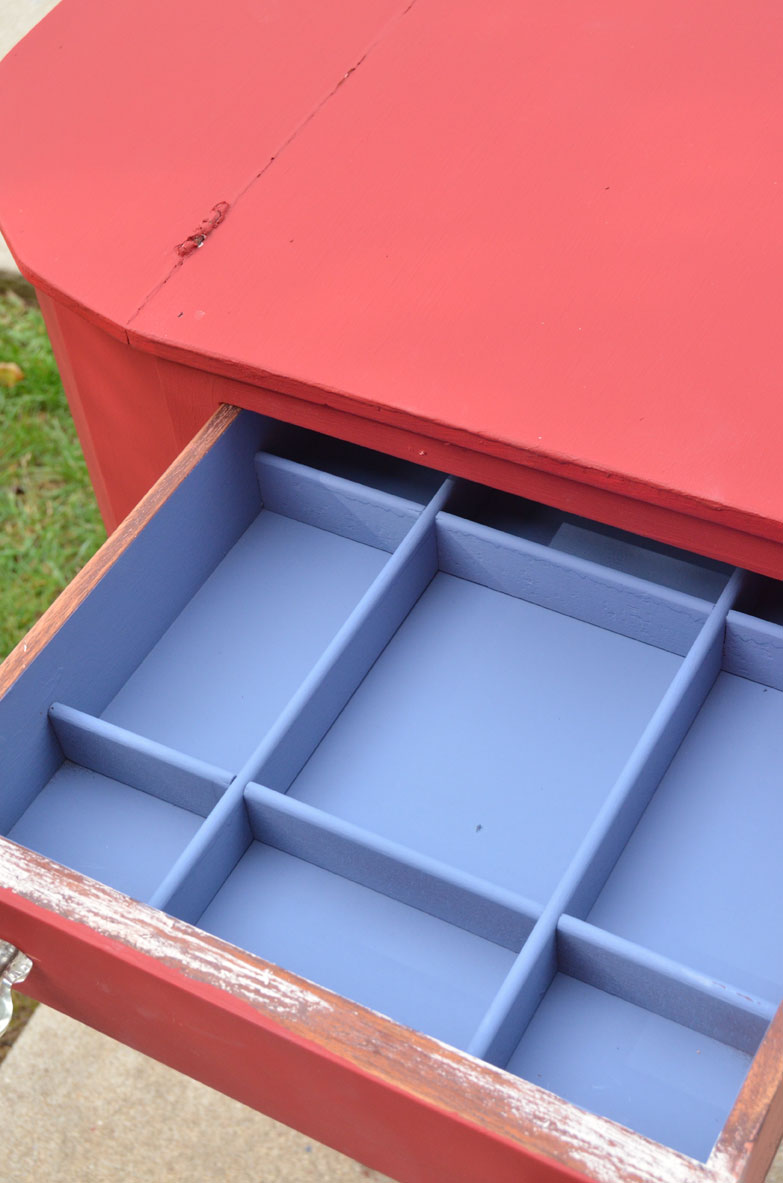 The drawers are a very tight fit so I couldn't paint the edges of the drawers or they would not slide easily.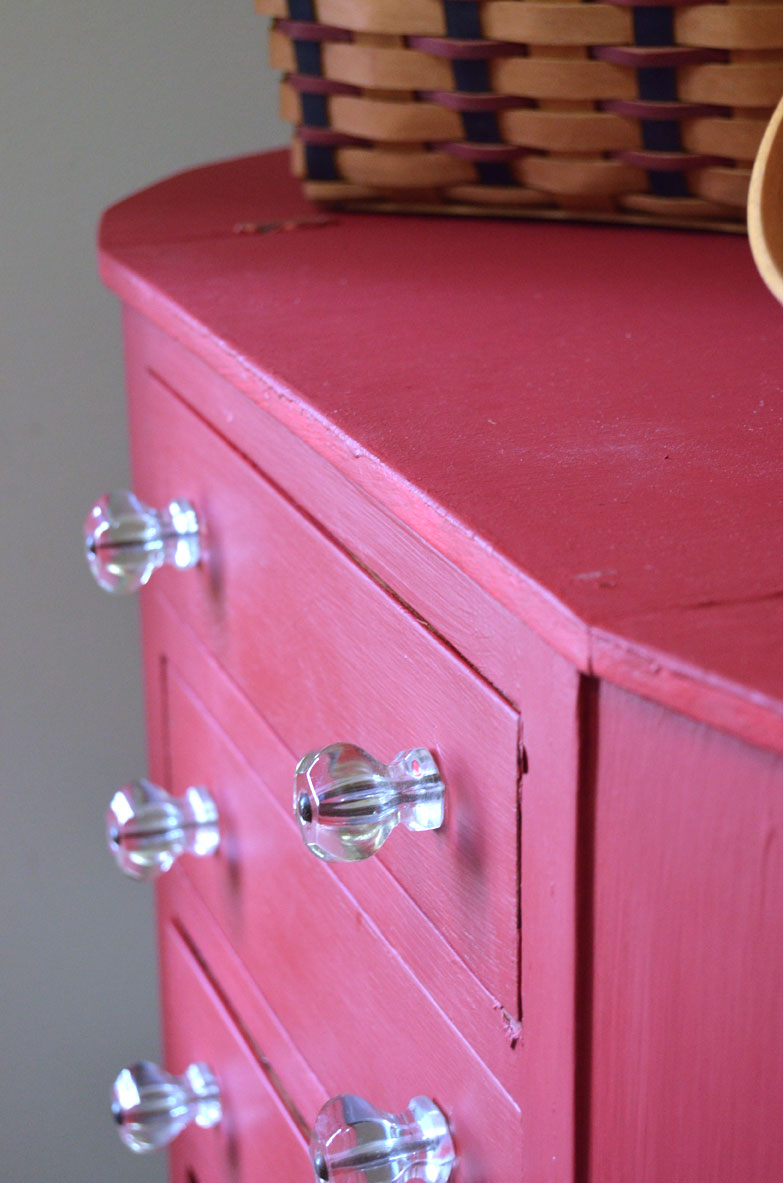 I think I'm going to leave this sewing cabinet at the bottom of the staircase.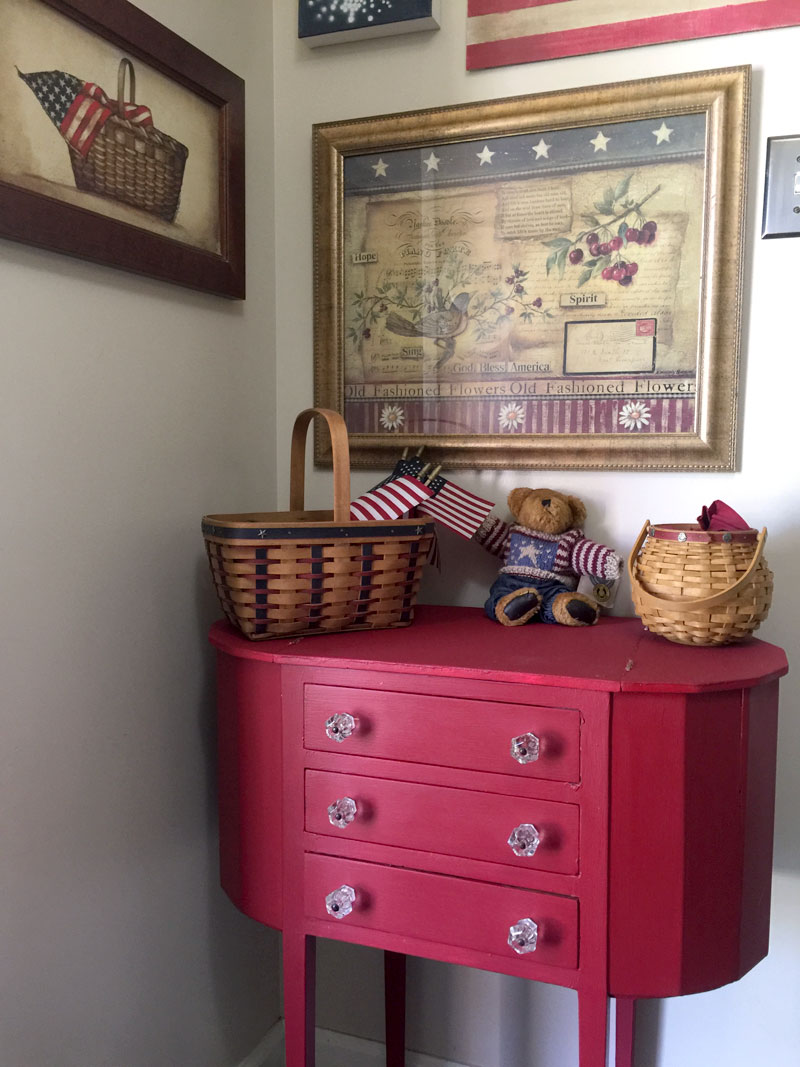 I filled the corner with all of my red, white, and blue patriotic decorations.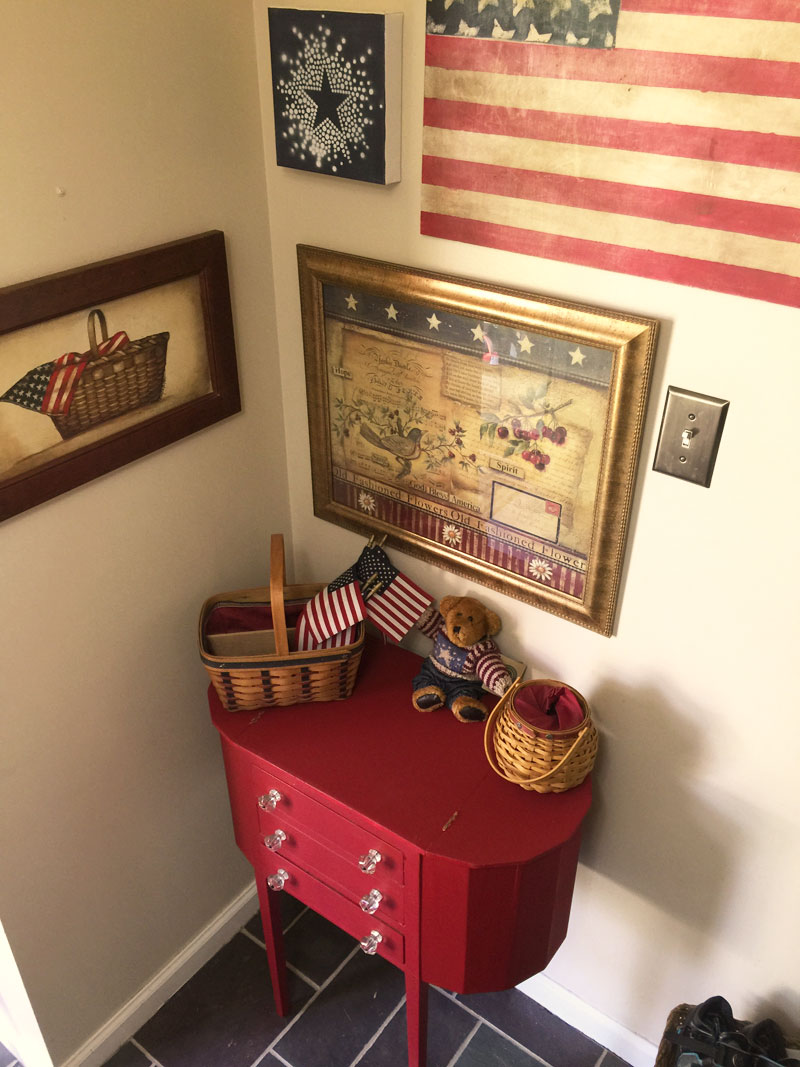 I love how it looks when coming down the stairs. I think I'll leave this patriotic vignette up all summer!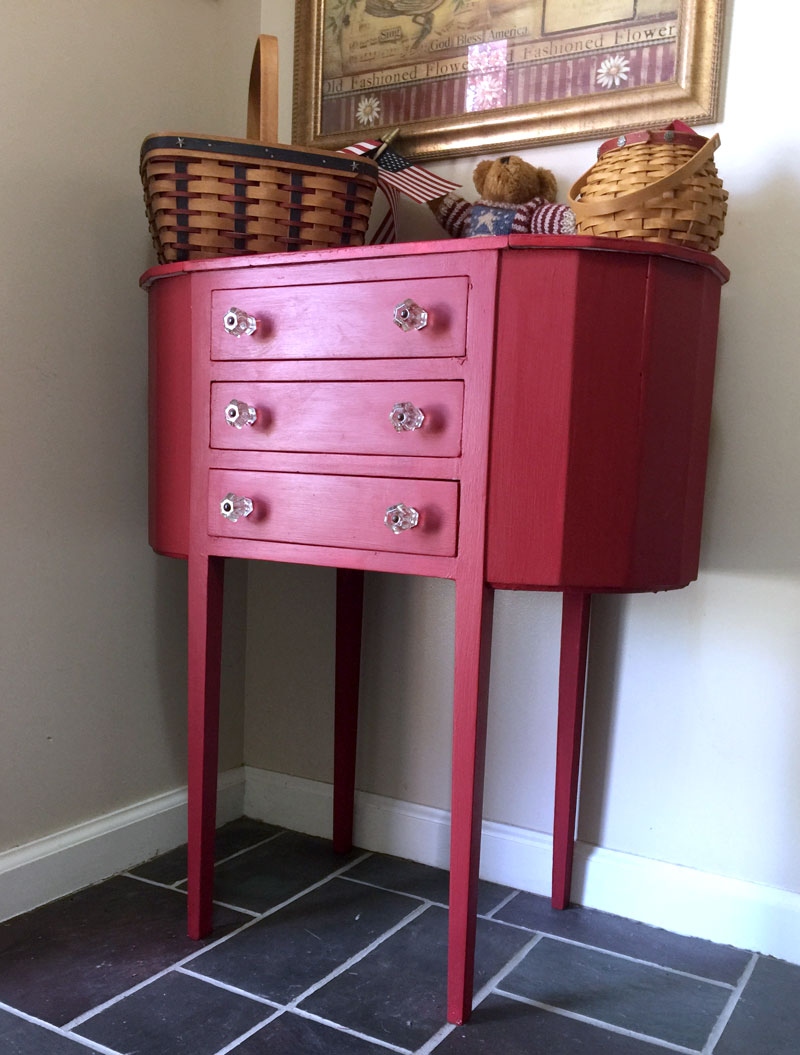 Make sure to check out all of the other red, white, or blue furniture makeovers by my friends below:
Linking up here, at Wow Us Wednesday, and at Remodelaholic Anonymous.