I may earn money or products from the companies mentioned in this post at no additional cost to you. As always I only recommend products and services that I use and love.

Carpet, wood, tile, linoleum? What is your flooring preference? Me? I like them all. There are pros and cons to all of them. What I love about carpet is the softness underfoot and also the visual softness that it adds to decor. But the dirt. The stains. That is definitely the downside to carpet. And my family room carpet is need of a good cleaning. Actually, if truth be told, it's in need of being replaced! There are stains on that carpet that aren't coming out. Ever. This may be due to the fact that I sometimes use the family room as my DIY area and some of those stains are dye, paint, and stain. Oops!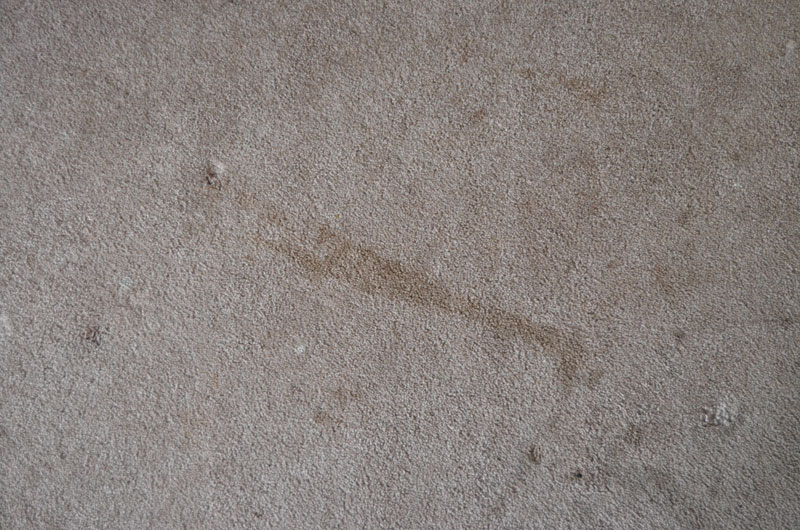 But there is also dirt that can be removed. It was time for me to figure out how to deep clean a carpet! With the right carpet cleaner.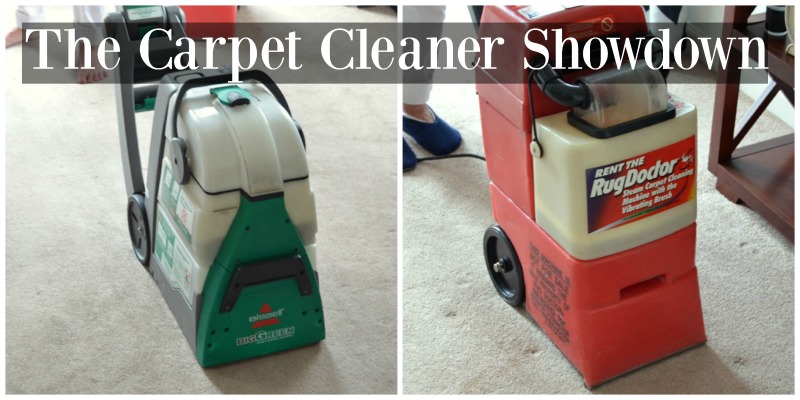 Ahh, but which carpet cleaner is the right one? I recently had the chance to rent both the BISSELL Big Green and the Rug Doctor and I put them to the test! Which one would I like better, which one would clean my carpet better?
I decided to clean my carpet on Friday, just before the start of the long holiday weekend. This way it would be done in time for family gatherings and also be summer-ready. Picking up each carpet cleaner at my local grocery store went off without a hitch. I just went straight to the customer service desk and was taken care of – no problems. I did drag my grown son along – someone had to help me get those machines into my little coupe! One fit in the trunk and one fit in the back seat.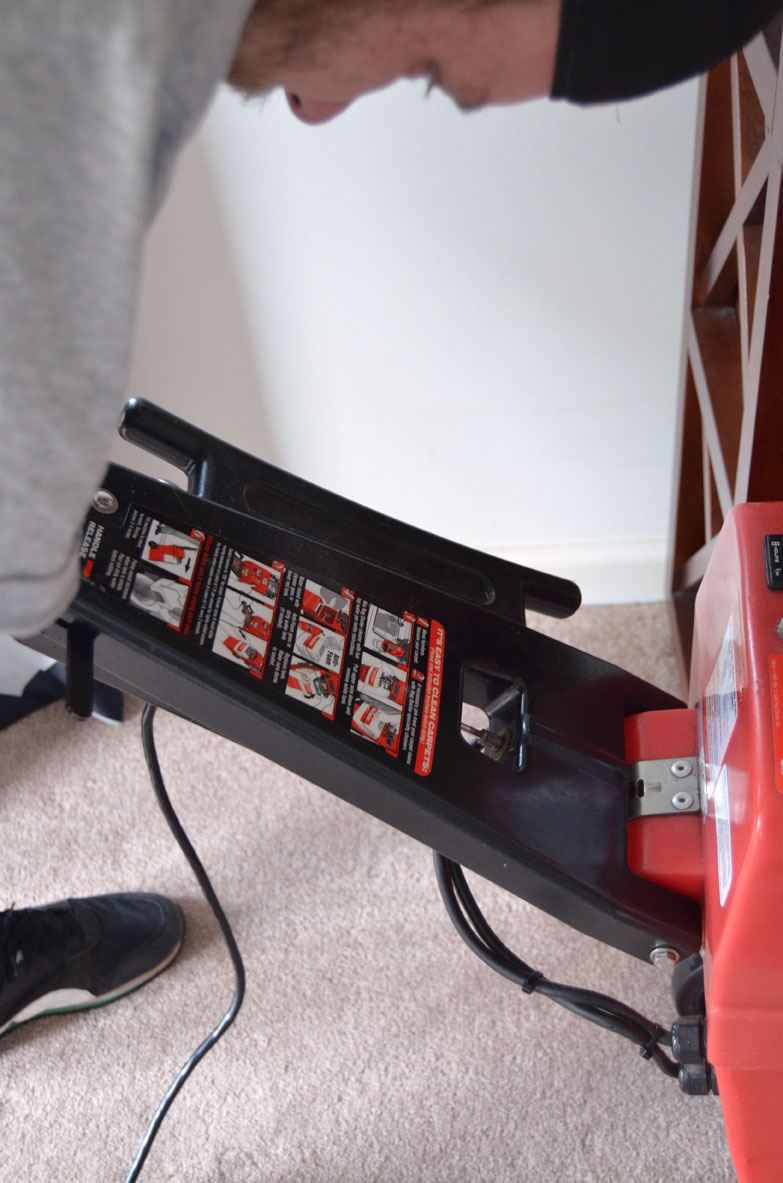 Once we got home and read the instructions on the machines, I had to say that I was immediately favoring the the Big Green Machine by BISSELL. Why? Well, the instructions were more clear, you didn't need a bucket and no measuring was necessary. Simply take the tank to the faucet for water and then add 2 capfuls of the detergent. Easy! I like easy!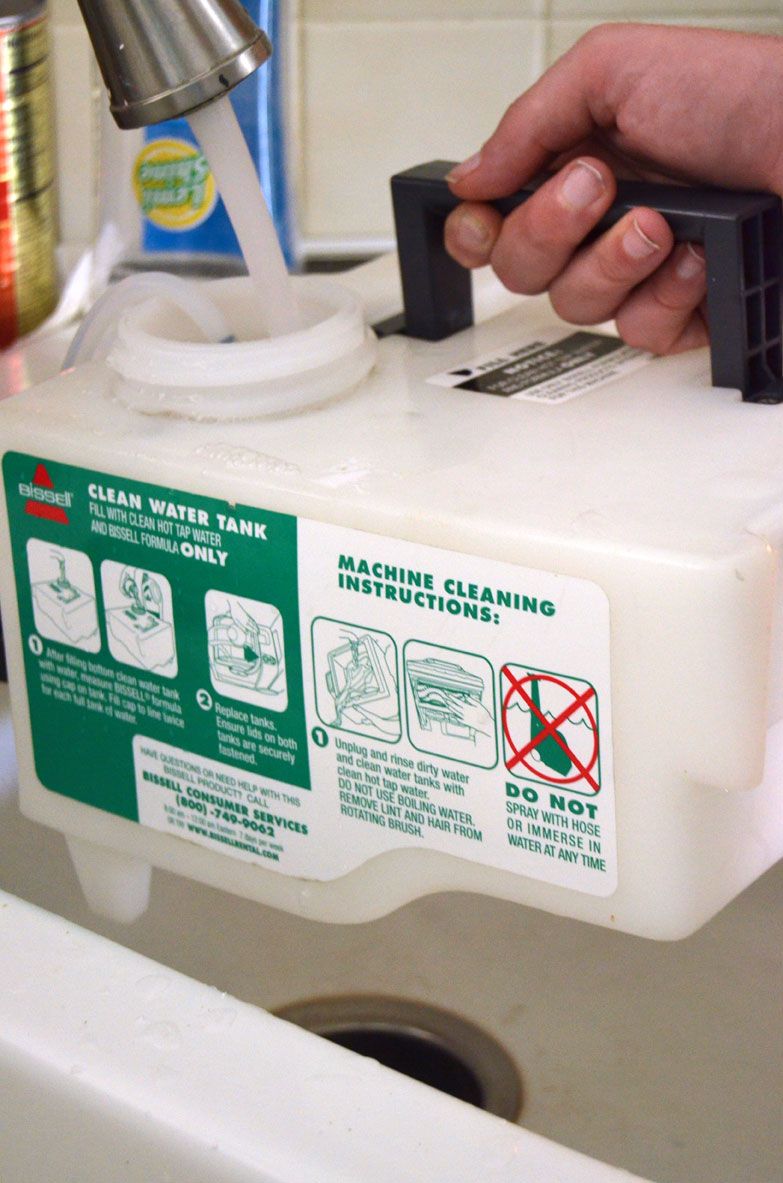 So what about how well they clean the carpet. That's the most important part!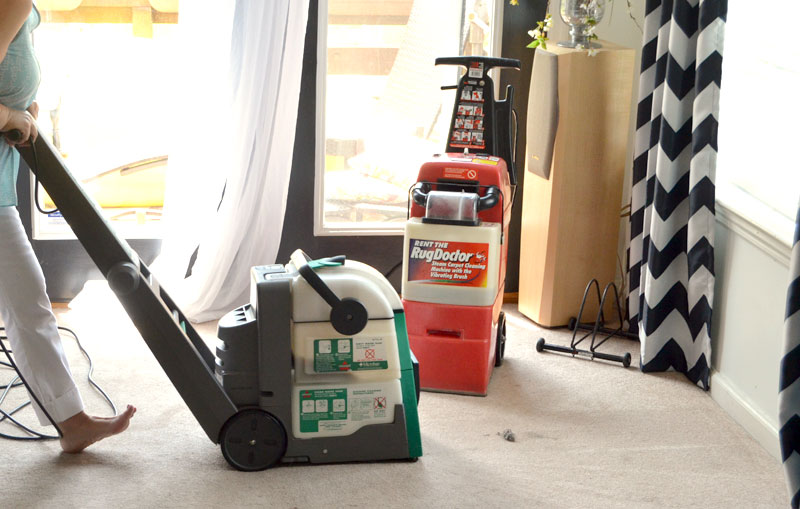 It wasn't even close. The BISSELL Big Green machine got the carpet cleaner than the Rug Doctor machine. After just a few passes with the both machines, I moved the Rug Doctor out of the way and finished cleaning the carpet and area rug with the BISSELL Big Green machine.

The BISSELL Big Green was also much easier to maneuver than the Rug Doctor. You can only roll the Rug Doctor backwards. The BISSELL Big Green rolls in both directions. In my opinion, this made huge difference on how well or how difficult the machines maneuvered.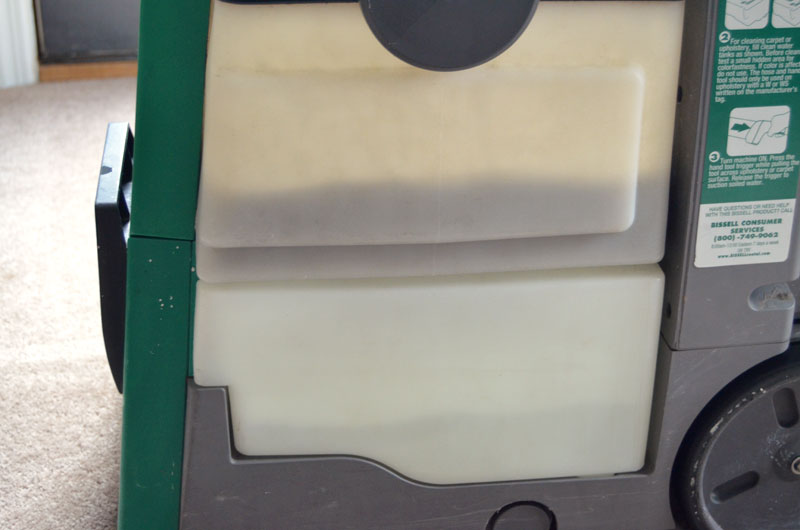 The proof is in the dirty water! Seeing that dirty water is so satisfying. It feels good to know that dirt is no longer in my carpet!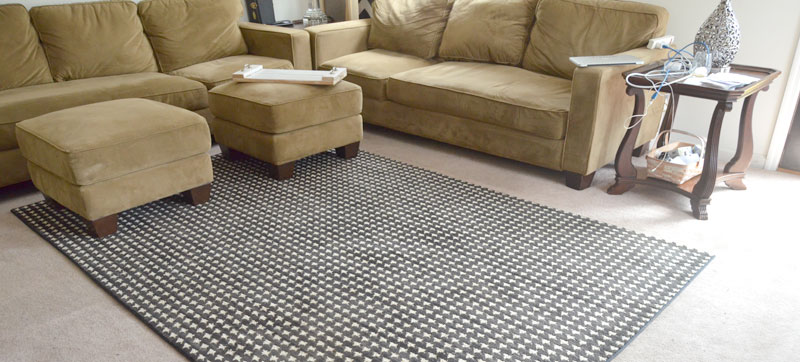 I love starting out summer with a freshly-cleaned carpet in my family room!
BISSELL is offering my readers $10 coupon to help you deep clean your carpet and get ready for summer too! Click here to get your coupon.
Plus there more!
BISSELL is giving away one FREE BIG GREEN RENT MACHINE to one of my readers! One person will win a 24-hour rental from one of 6,000 retail stores across the country – the perfect time to get those carpets ready for summertime.
How to win:
Visit BISSELL Big Green Rental Carpet Cleaner and comment below telling me why you'd most like to win.
For an extra entry, leave a comment with the store name of the nearest Big Green rental location – no need to include a city or state. (Find all the locations here – just enter your zip.)
The winner will be notified on Monday, June 6.
Many thanks to BISSELL for sponsoring today's story and paying the rental fees and providing formulas for this post. BISSELL is helping me get my home ready for the summer!