Thermoweb has a product called Deco Foil. Are you familiar with it? I first saw Deco Foil at SNAP, the craft bloggers conference that I went to back in April. I was so impressed with it and I knew right away that I could figure out a way to use Deco Foil with my Silhouette®. I was right. Deco Foil and Silhouette® play very nice together!

What is Deco Foil? Deco Foil is a transfer material. It is very thin and very shiny. It reminds me of gold leaf – only it's not that fragile! And it's way easier to work with.
Deco Foil transfer sheets add a metallic accent to just about anything: paper, wood, fabric, and in today's project I'm using it on glass. Look for a fabric project here soon.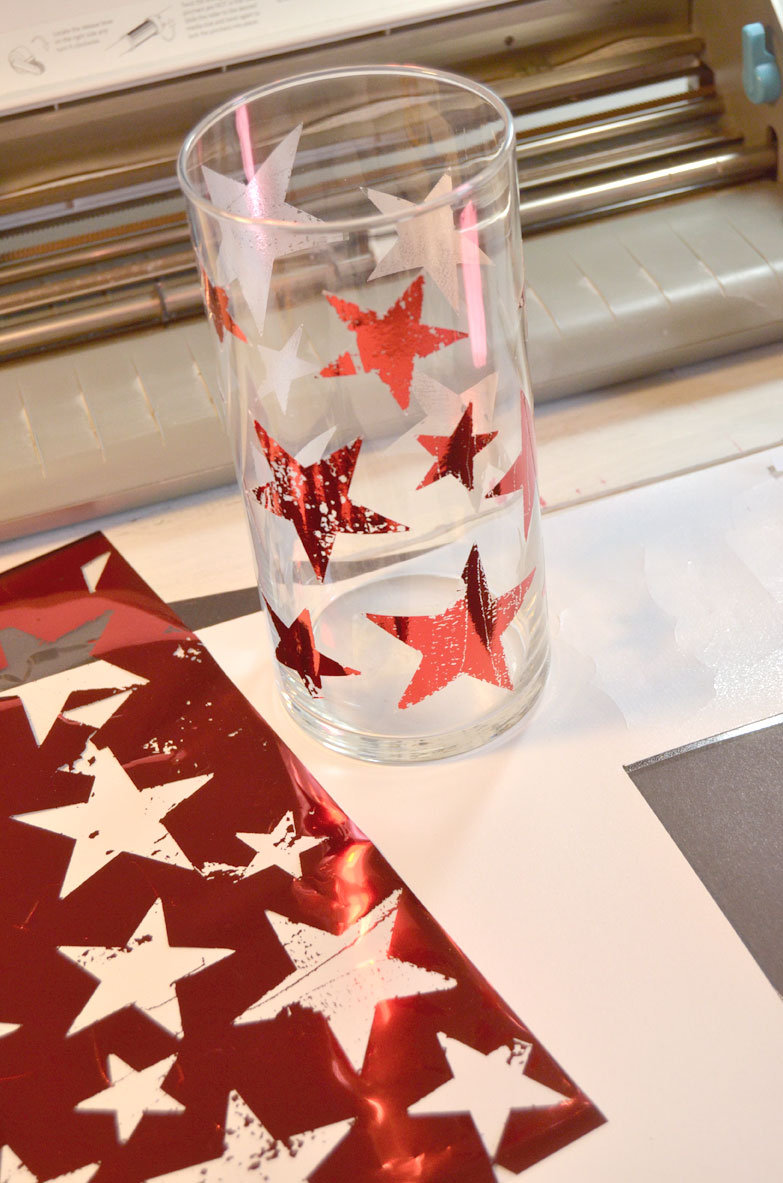 I want to show you how I used Deco Foil and Silhouette® double-sided adhesive to make this patriotic-looking, star-spangled candle holder. I love how the stars have that trendy distressed look, don't you?
If you're not familiar with Silhouette® doubled-sided adhesive, I explain it in more detail here and here.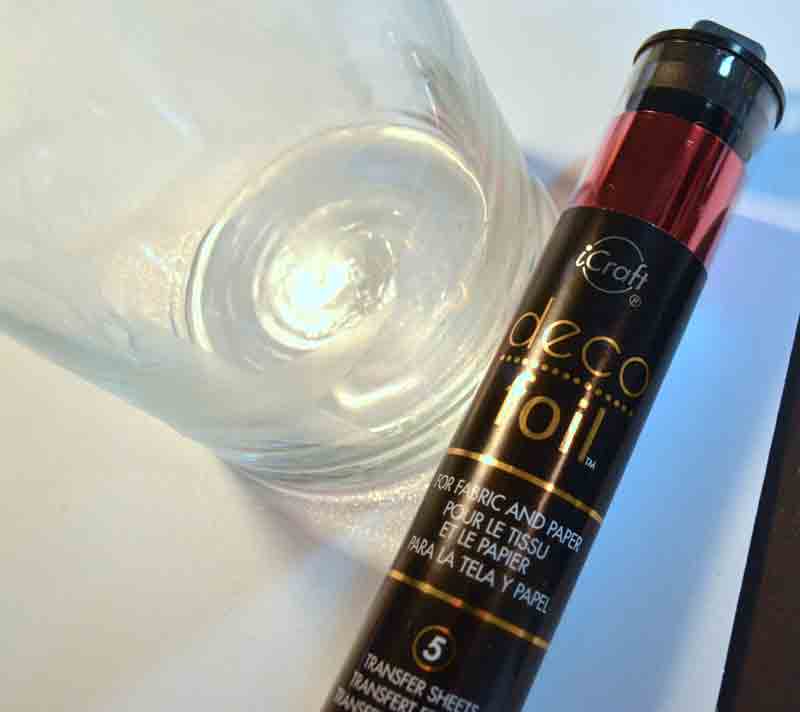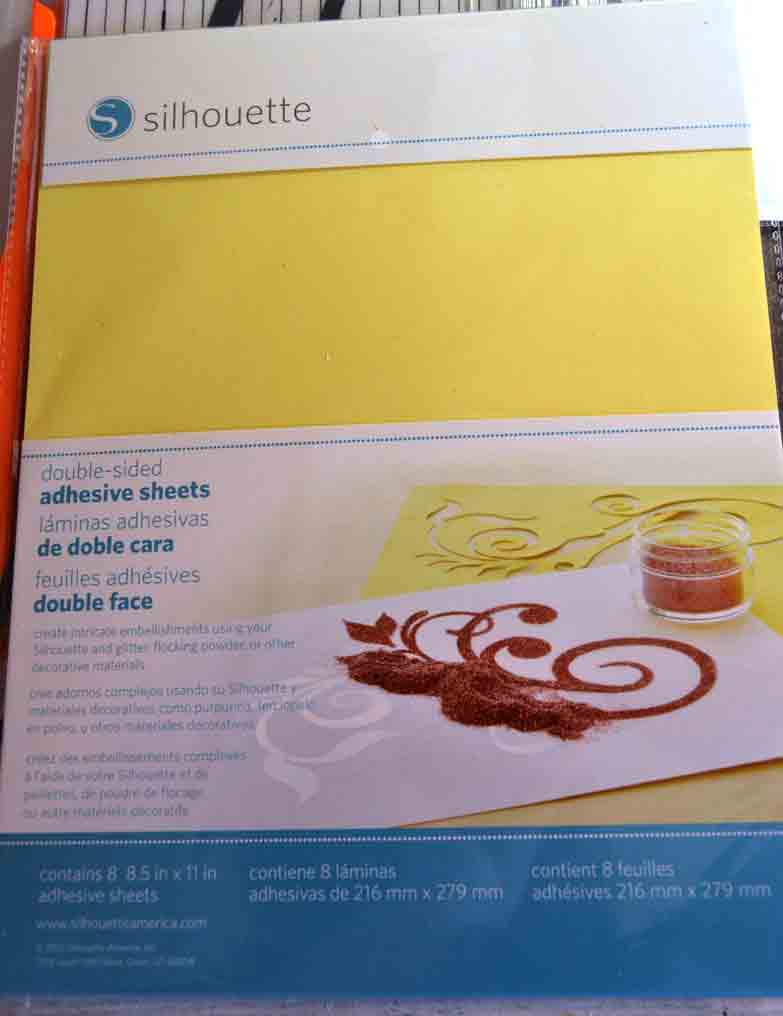 I used a $1 vase from the Dollar Tree, a sheet of red Deco Foil and a sheet of the Silhouette® doubled-sided adhesive. Those three things along with your Silhouette® machine are all  you need.
Let's get started.
How to use Deco Foil with a Silhouette®
Step One: Cut the stars from the double-sided adhesive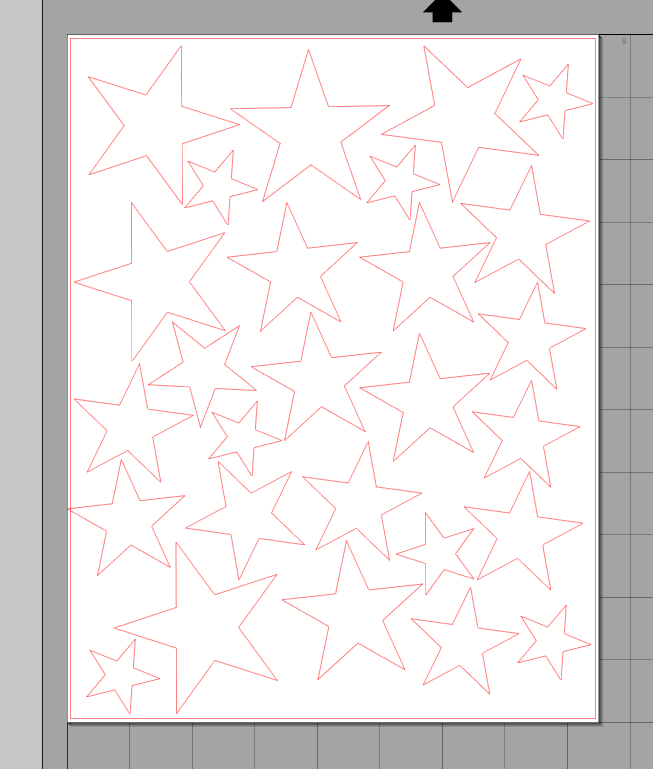 Open up Silhouette Studio® and make a page that is 8-1/2 x 11 since that is the size of the doubled-sided adhesive. Fill the page with three different sized star shapes. I used Design ID #27272 Echo Park Stars. (I ungrouped and re-sized the stars)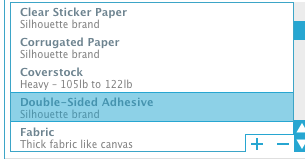 In the cut settings window, change the material to the Silhouette brand of Double-Sided Adhesive.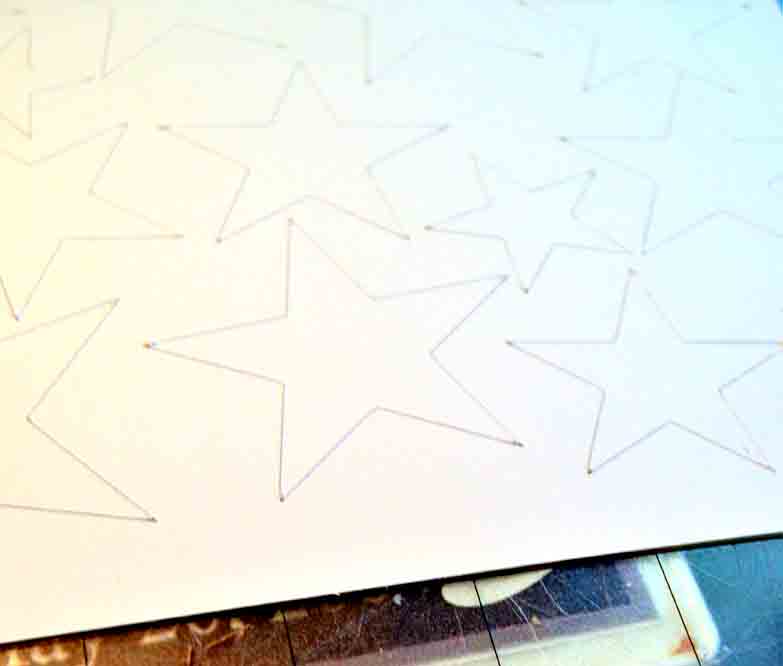 Cut!
Step Two: Apply the adhesive to the vase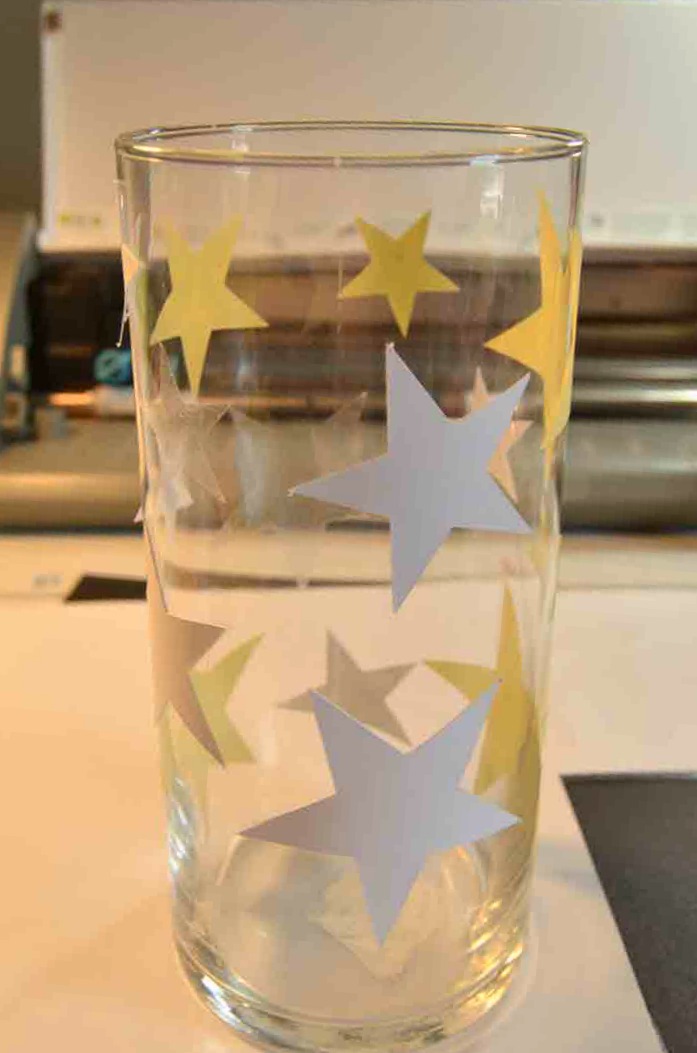 Simply pop the star shapes off of the cutting mat, remove either the white or yellow backing, and then apply the adhesive stars in a random pattern all over the vase. Next, remove the remaining backing revealing the star-shaped adhesive.
Step Three: Apply the Deco Foil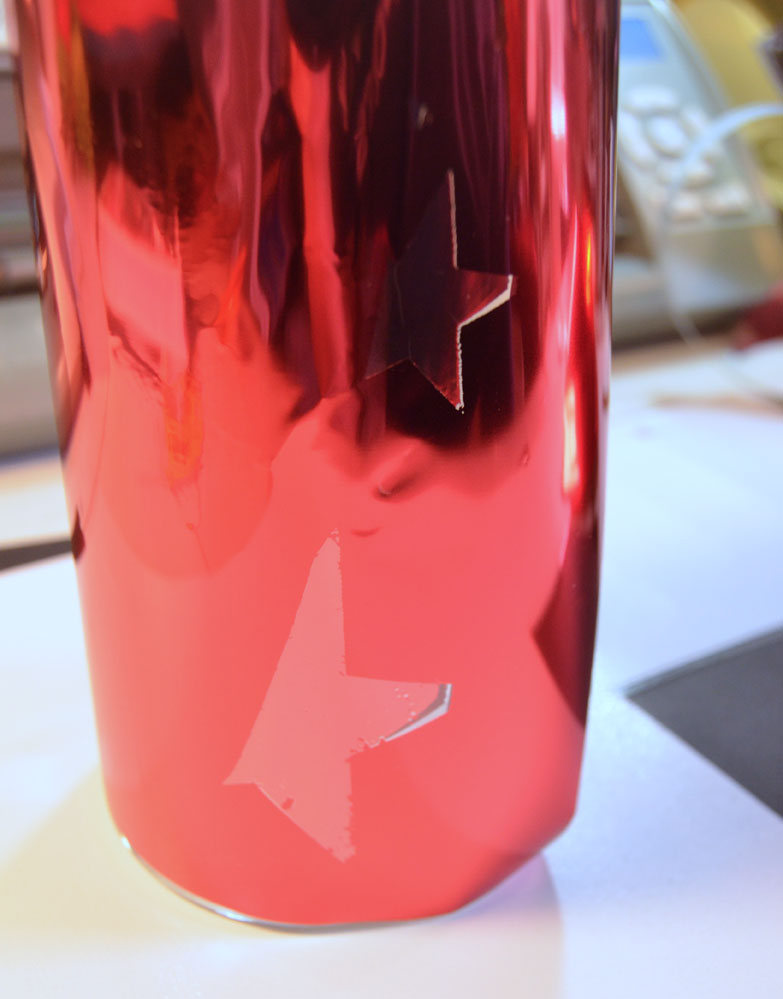 Lay the sheet of deco foil on the vase. Burnish the foil onto each adhesive star by rubbing your finger back and forth across the stars. Now remove the sheet. That's it! Easy, right? Pop in a $1 candle from the dollar store to make a pretty candle holder.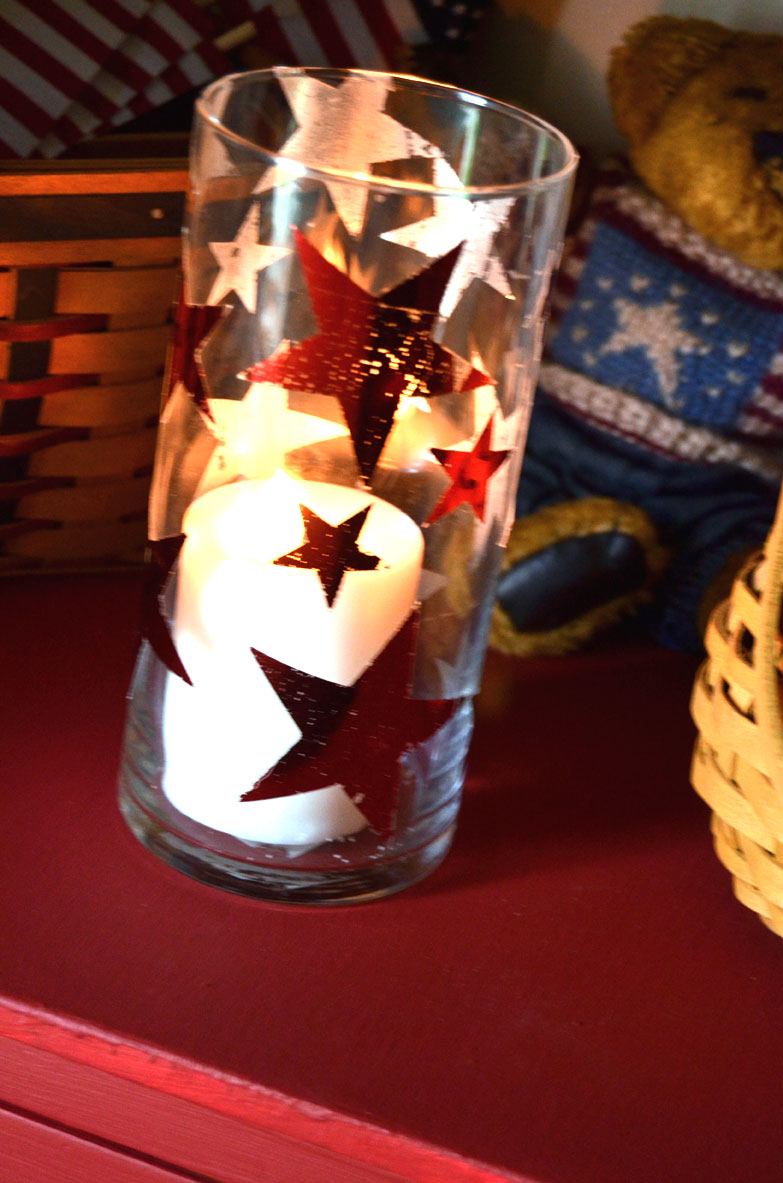 I love how it turned out. What do you think? Please let me know in the comment section if you have or plan to use Deco Foil with your Silhouette® machine. I'd love to hear!


Linking up here, at Wow Us Wednesday, and at Remodelaholic Anonymous.