In order to keep my powder room makeover on budget, I decided to keep the existing light fixture and just give it an easy makeover with spray paint. Have you priced bathroom light fixtures lately? Updating your light fixtures by spray painting saves a nice chunk of change.
There was really nothing wrong with the light fixture that the previous owners had installed. I just preferred a darker color to coordinate with the other hardware in the room.
This isn't the first time that I've used Rustoleum's Metallic Oil Rubbed Bronze spray paint, so I knew that it would work perfectly for the light fixture. See how I used it in my kitchen makeover, too.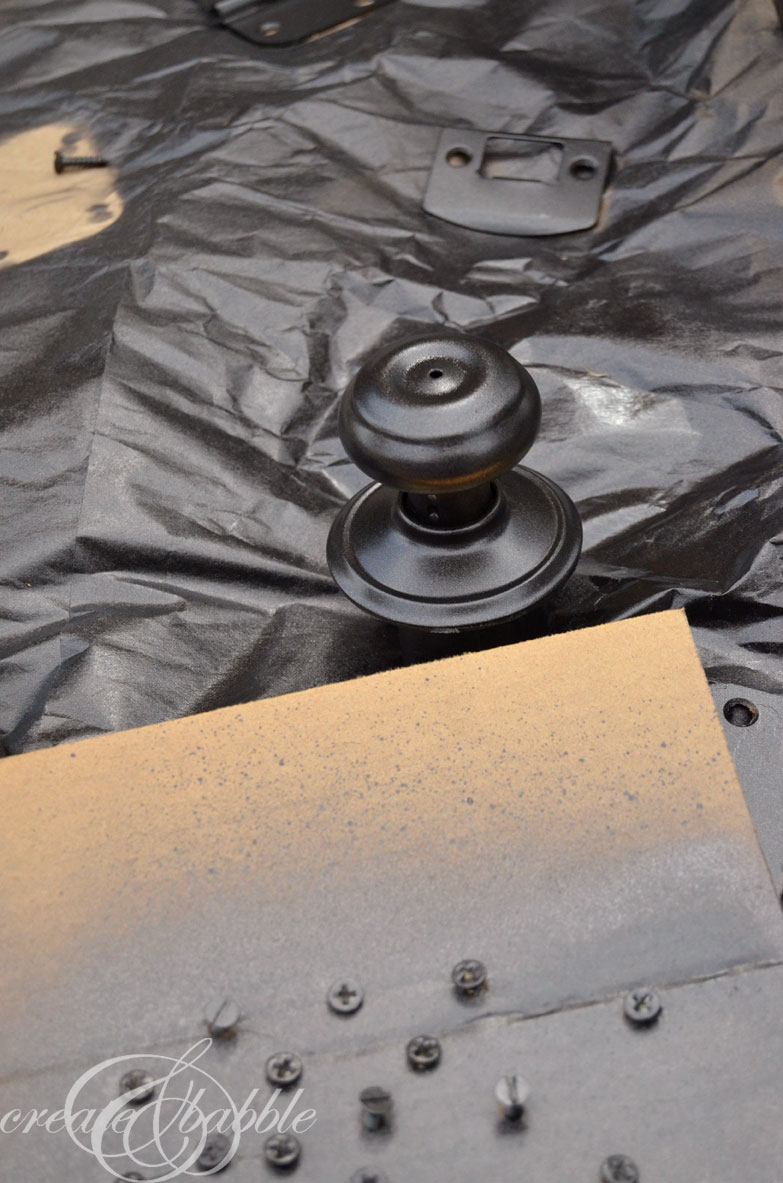 And while I was at it, I spray painted the door knob, hinges and screws, too. Why buy new when the old will do, right? Well, the old with a little updating, that is!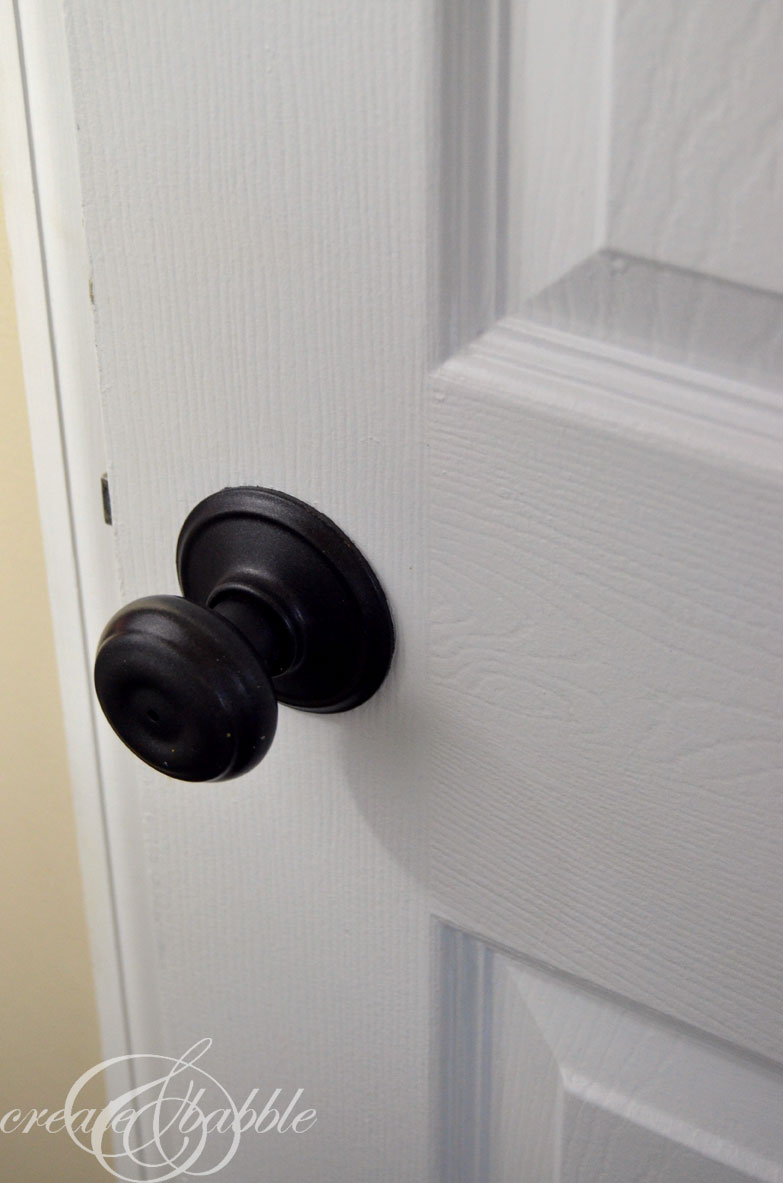 Here are a few tips to remember when spray painting light fixtures and door hardware: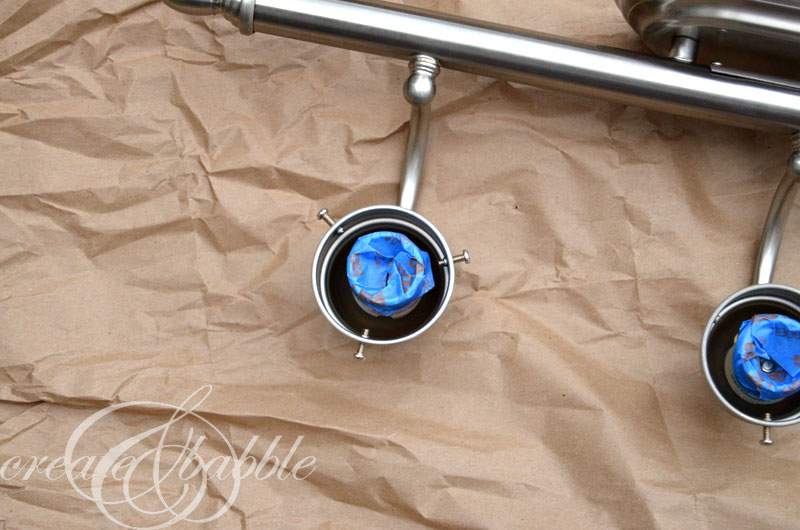 Obviously, you'll want to carefully cover what you don't want painted with painter's tape.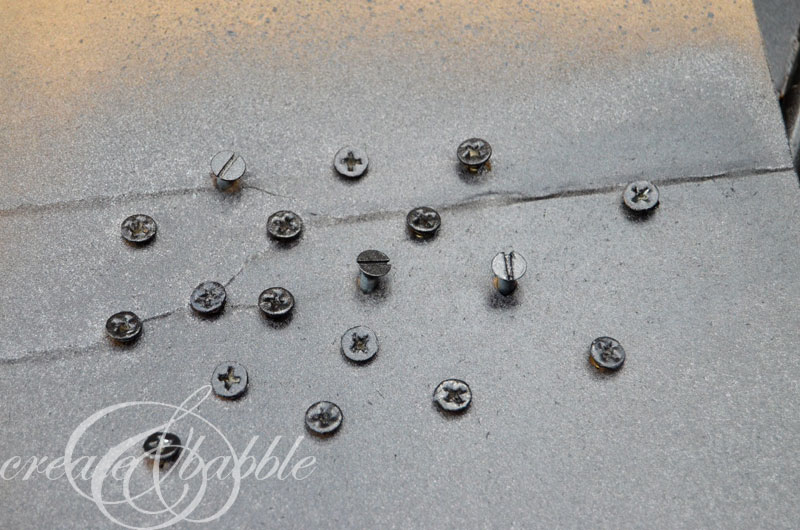 Poke holes into cardboard to hold the screws in place.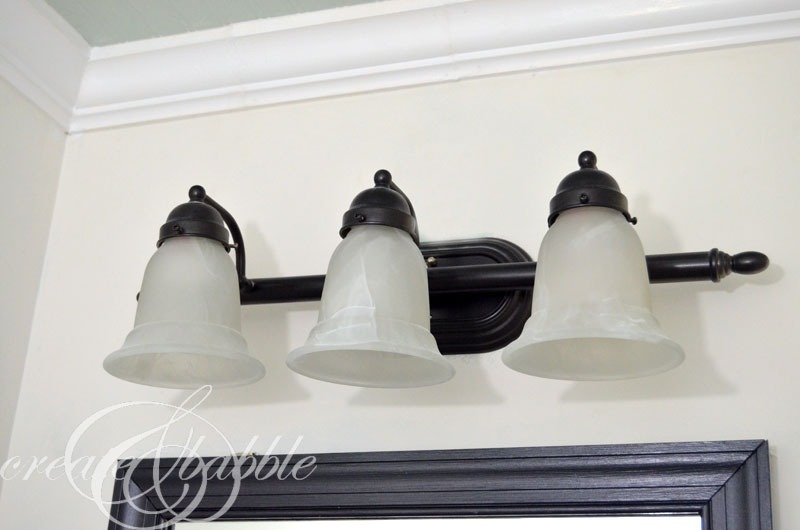 Be patient and spray several light coats for even, non-drip coverage.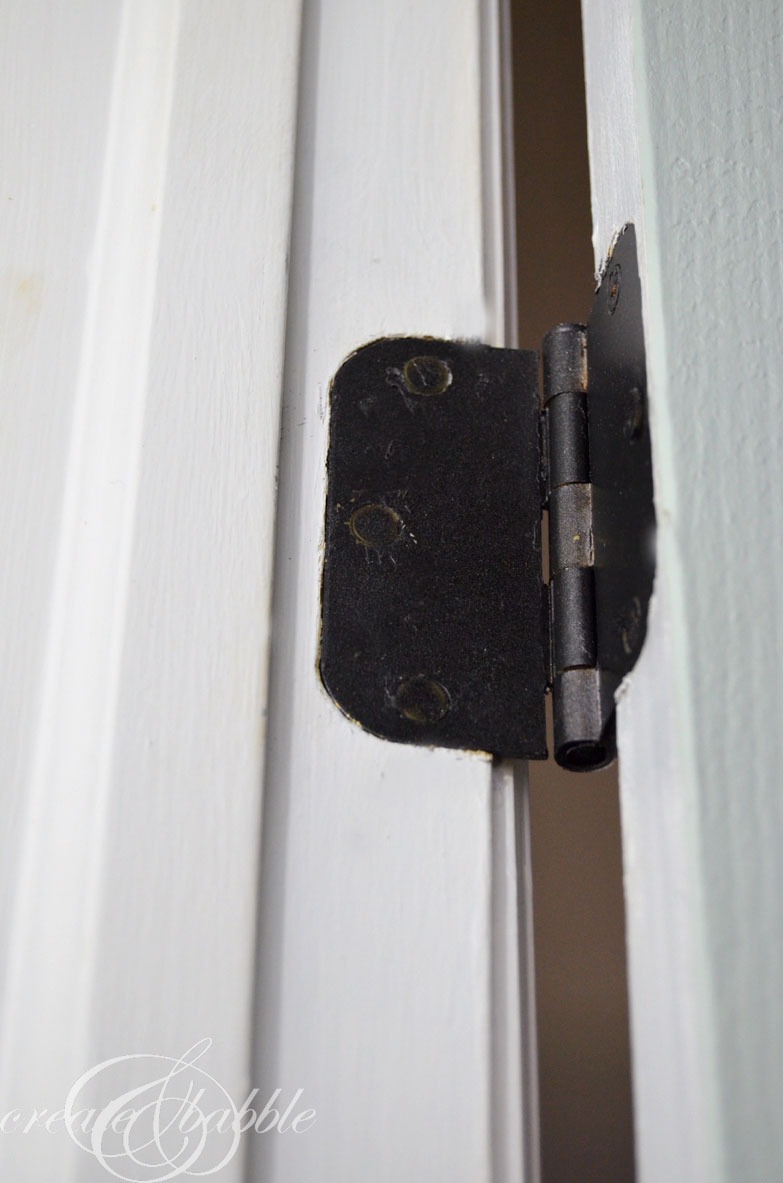 Scuff up hardware with sandpaper first before spray painting. And remember to paint both sides of the hinges. My hinges were previously painted white so I had to remove that old, bad paint job first. I just put them in an old pot with simmering water and the paint peeled off easily.
I'm very happy with how the light fixture and door hardware looks and even happier with how much money I saved by just updating them with a little spray paint.
Could a light fixture or maybe some door hardware in your home use a spray paint makeover? I have two outdoor light fixtures that are screaming for a spray paint makeover.
I link to these great parties:
Inspiration Monday  / Project Inspired  / Creative Spark / The Scoop / Inspire Me Monday / Inspire Me Tuesday / From Dream to Reality / Hit Me With Your Best Shot/ One Project at a Time / Twirl and Take a Bow / The Fun in Functional / Nifty Thrifty Tuesday /  Whimsy Wednesday /  Whatever Goes Wednesday /  Wow Us Wednesdays / Inspire Us Thursday / Creativity Unleashed / Handmade Hangout / Weekly Creative /  Freedom Fridays / Feathered Nest Friday / Link Party Palooza / The Party Bunch / Furniture Feature Friday / Party Junk / Anything Blue Friday / Think Pink Sunday / Finding The Pretty & Delicious / Making Monday  /  That DIY Party / Bewitch Me & Titi / nifty thrifty Sunday / Share It Sunday