In case you haven't heard: IT'S A GIRL! Yes, my first granddaughter is due in a few weeks and I am so excited! And when my daughter's friend contacted me to ask if I would help her with the baby shower decorations, of course I said yes!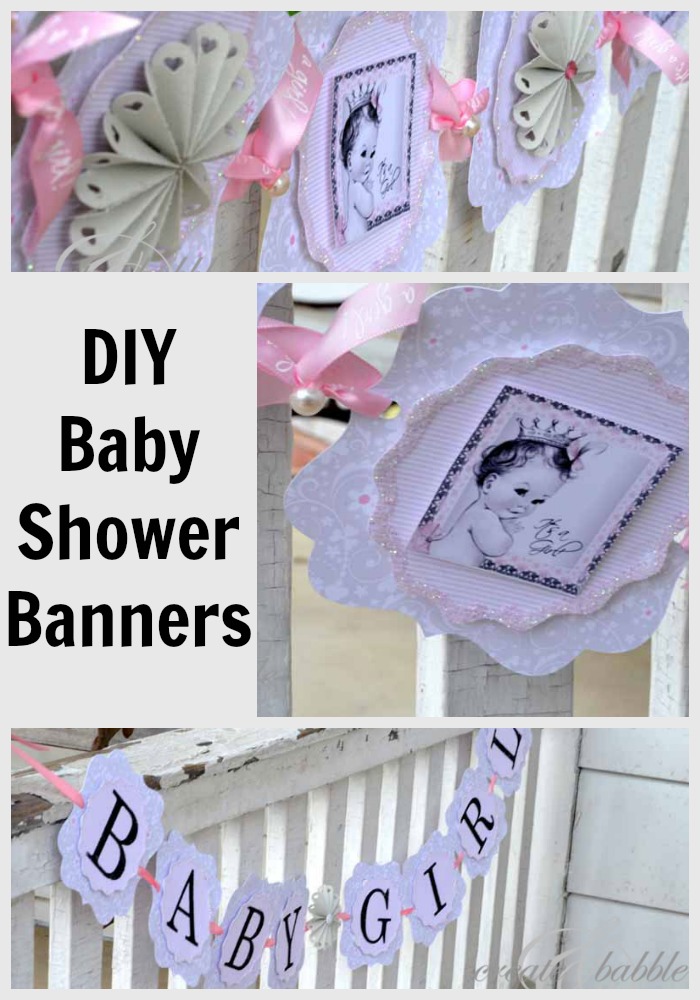 The first decision to make was the color scheme. Of course pink! And glitter. Lots of glitter. Glitter is a color, right?!?!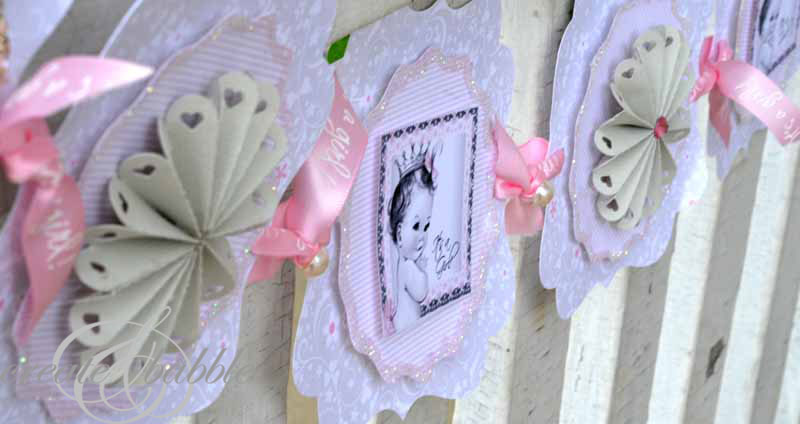 I saved a lot of time making the banner using the Print and Cut feature of my Silhouette Cameo. It meant I didn't have to run all over town to every craft and scrapbook store looking for just the right patterned paper. I made my own!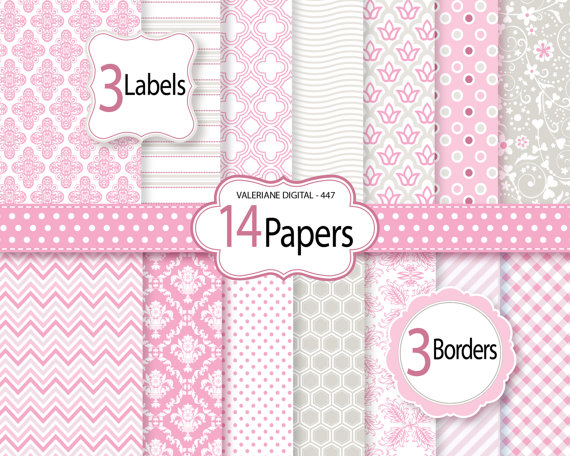 I found the perfect digital papers on Etsy.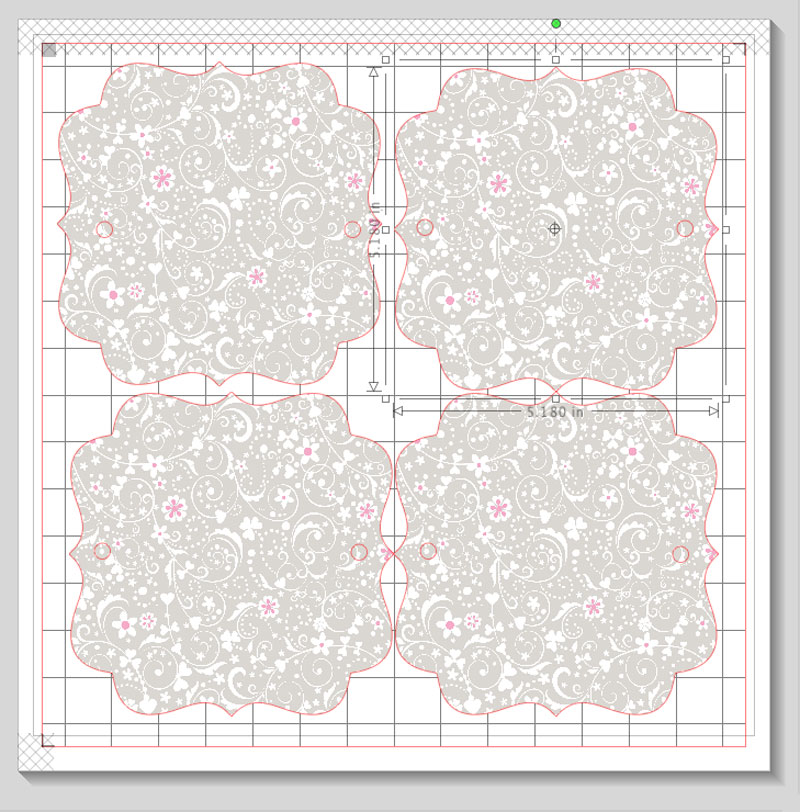 I started with a bracket label shape, resized it to fit four on my 12 x 12 page, added two small circles on each shape (to cut holes for the ribbon) and filled it with one of the patterned digital papers.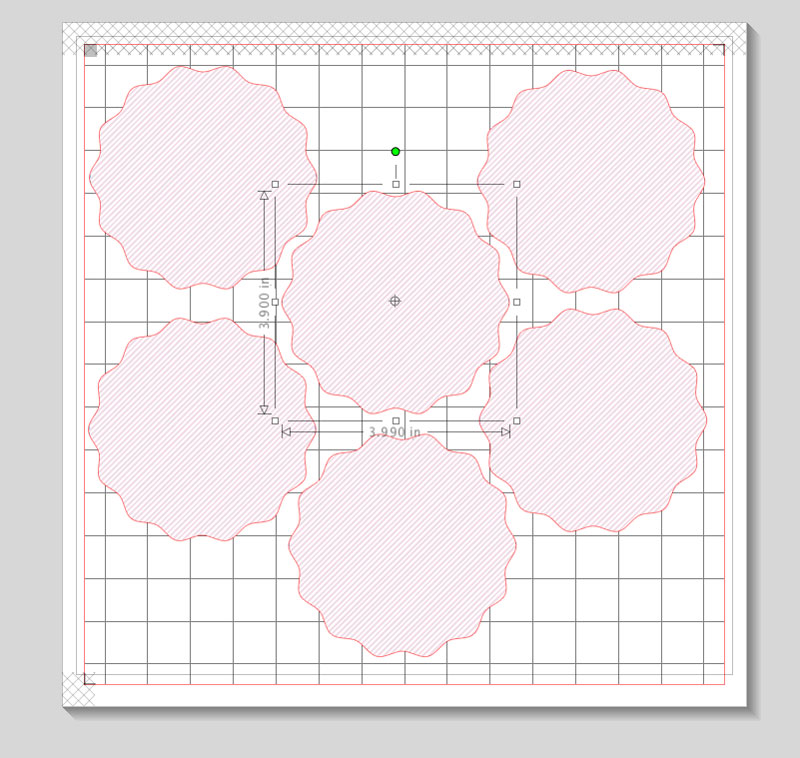 For the next layer, I used a scalloped circle from the Silhouette Online Store, resized it and filled with a pink and white striped pattern. Once all of the shapes were printed and cut, I added glitter to the edges of the scalloped edges by applying white glue with a small artist brush first, and then sprinkled on the glitter.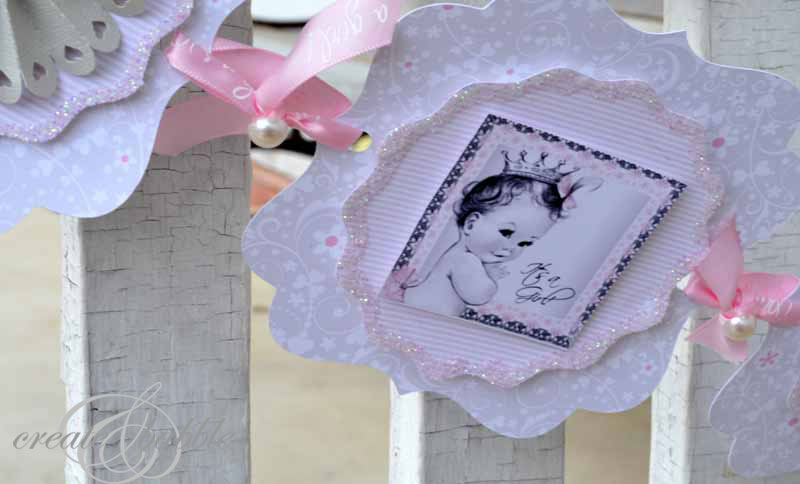 The last layer was either a cut out of the baby graphic that I found on Google images or a light gray paper medallion (Design ID #21879)
Using 3D adhesive foam squares to put the layers together, added dimension to the banner. I found the sweet pink "It's a Girl" ribbon at Michaels and used it to tie the pieces of the banner together and added a self-adhesive pearl to the center of each bow.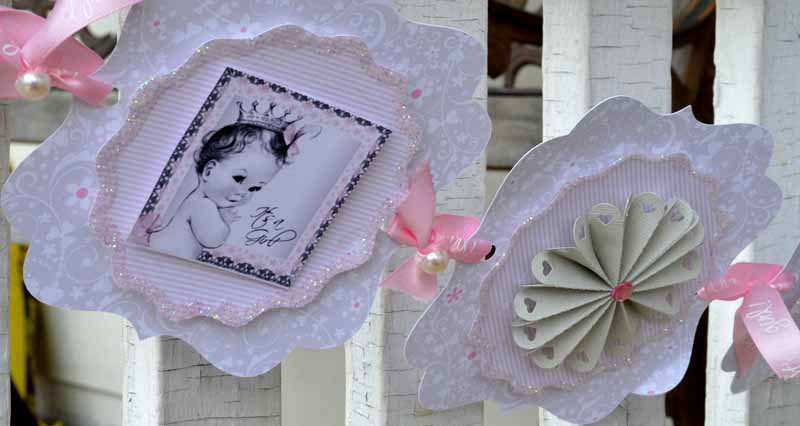 I love how it is so softly pink, gray and glittery! A pretty way to celebrate the arrival of a precious baby girl!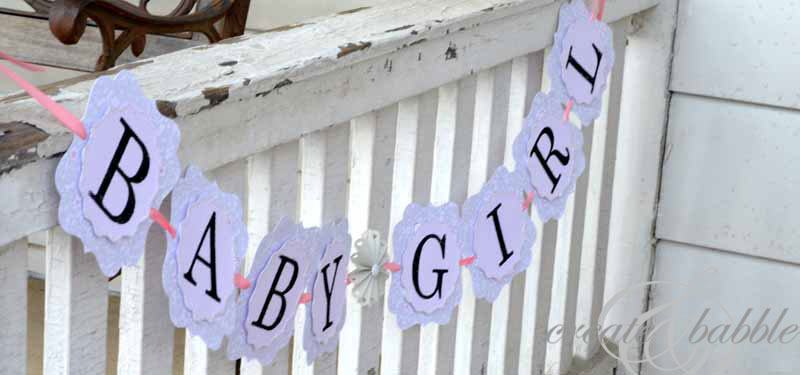 This banner was made with the same shapes. I used Silhouette's Double-sided Adhesive sheets to make the letters.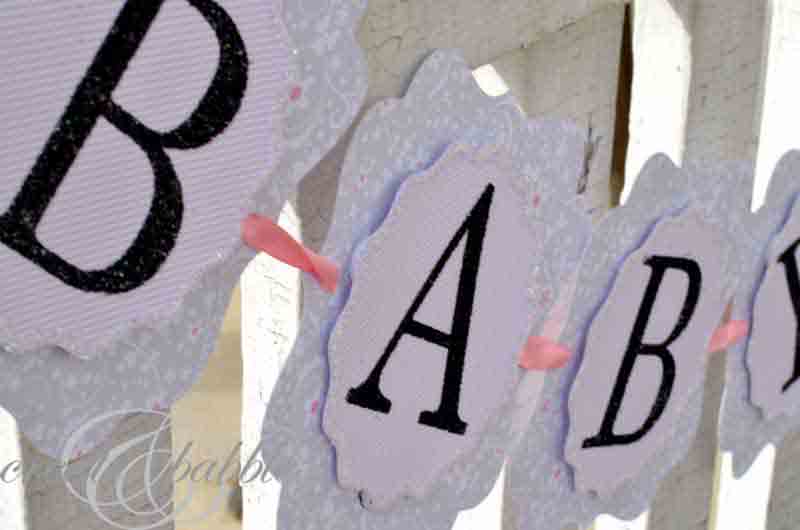 I love how the Silhouette black glitter sparkles.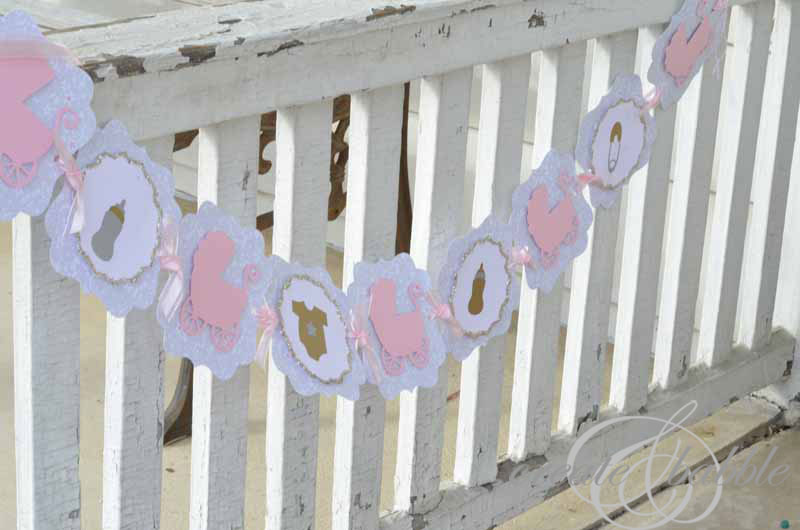 Yes, one more banner!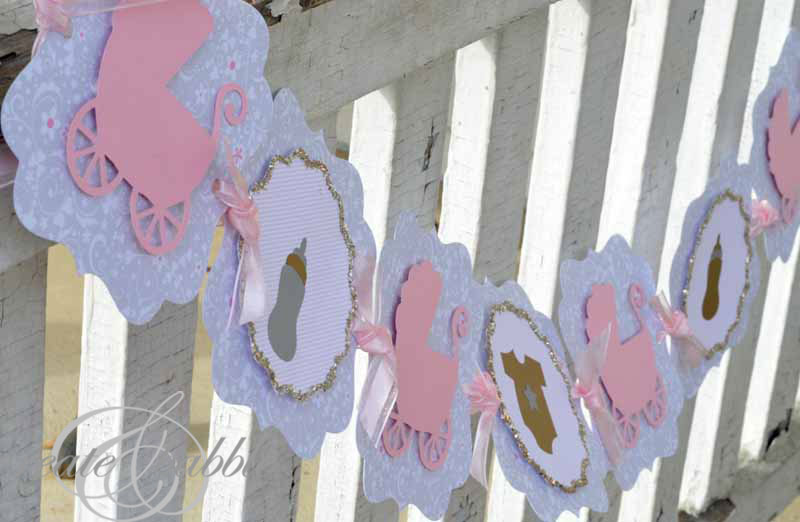 I used shapes from the online store and cut them from card stock and Silhouette's gold and silver Premium vinyl.
Is there a baby/wedding shower in your future? Will you make any of the decorations?