I'm sure by now that you've heard that there's a baby girl on way! Yep, my first granddaughter will be here soon and I painted an old dresser for her nursery. I think it's the perfect shade of pink.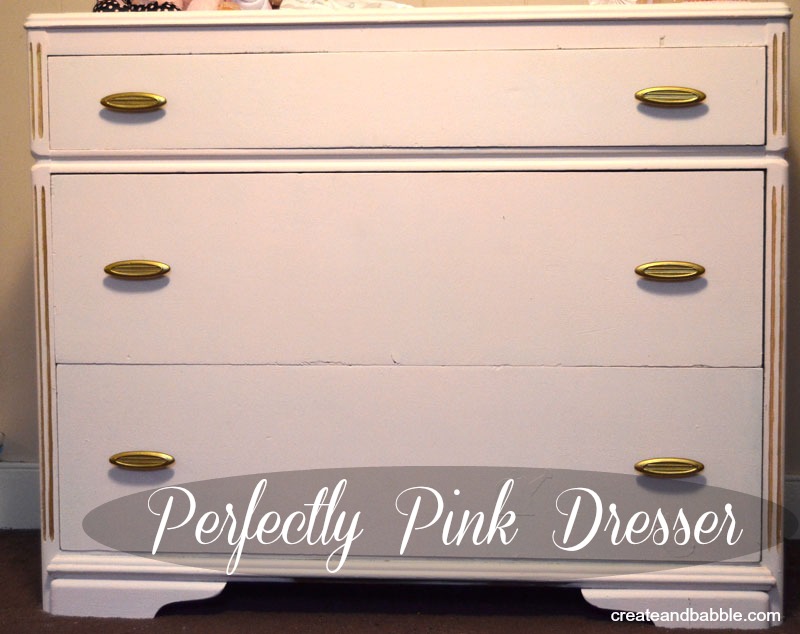 hold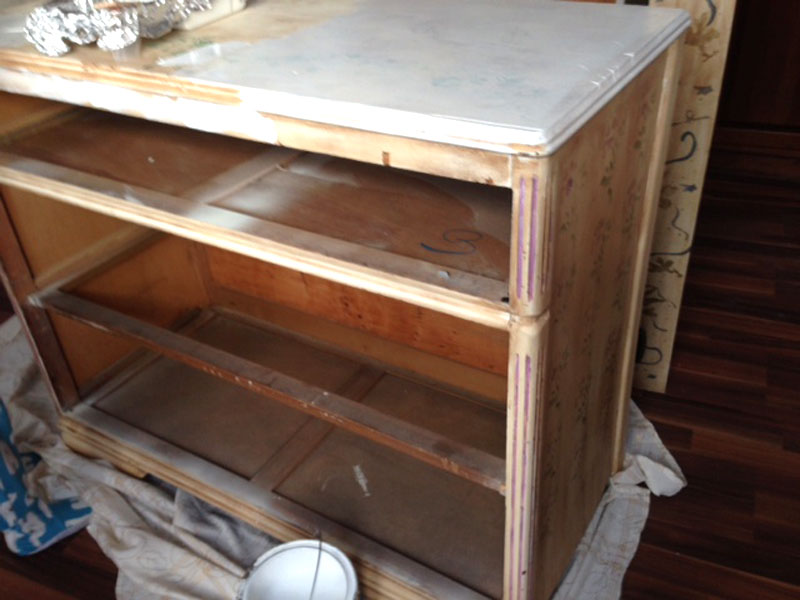 I originally bought this dresser more than ten years ago at an auction for $5. Unfortunately I don't have a photo and what it looked like then, but it was just plain stained wood. I painted it (rather primitively – and I don't mean that in a good way!) This was way before there were blogs ; )  I just got out my stash of craft paints, stamps and stencils and went to it! My daughter (who was about 12 at the time loved it and that's all that mattered!
Flash forward 12 years and she still has that old dresser and asked me to paint it for her daughter's nursery.
It took about five coats of primer to cover all of that hideous, er I mean beautiful mess!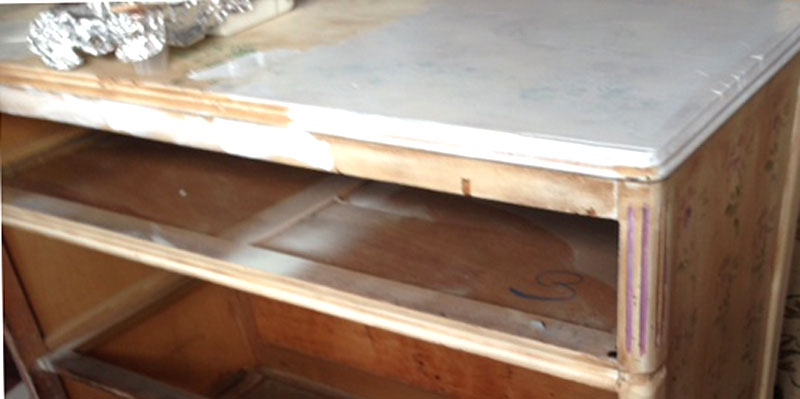 After the primer was good and dry, I mixed up a batch of homemade chalk paint. You can see other pieces that I have painted with homemade chalk paint here.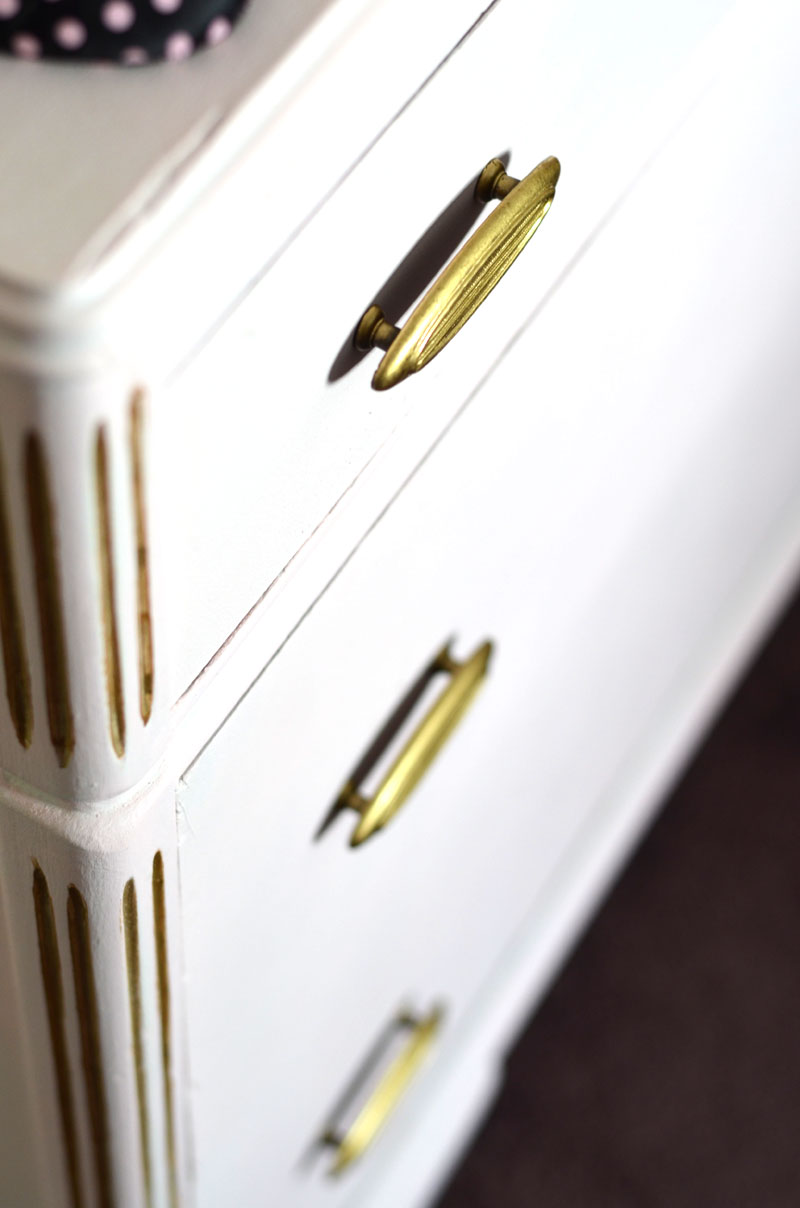 I used the original drawer pulls. Just a quick spray of Krylon Metallic Spray Paint in Gold made them look better than new!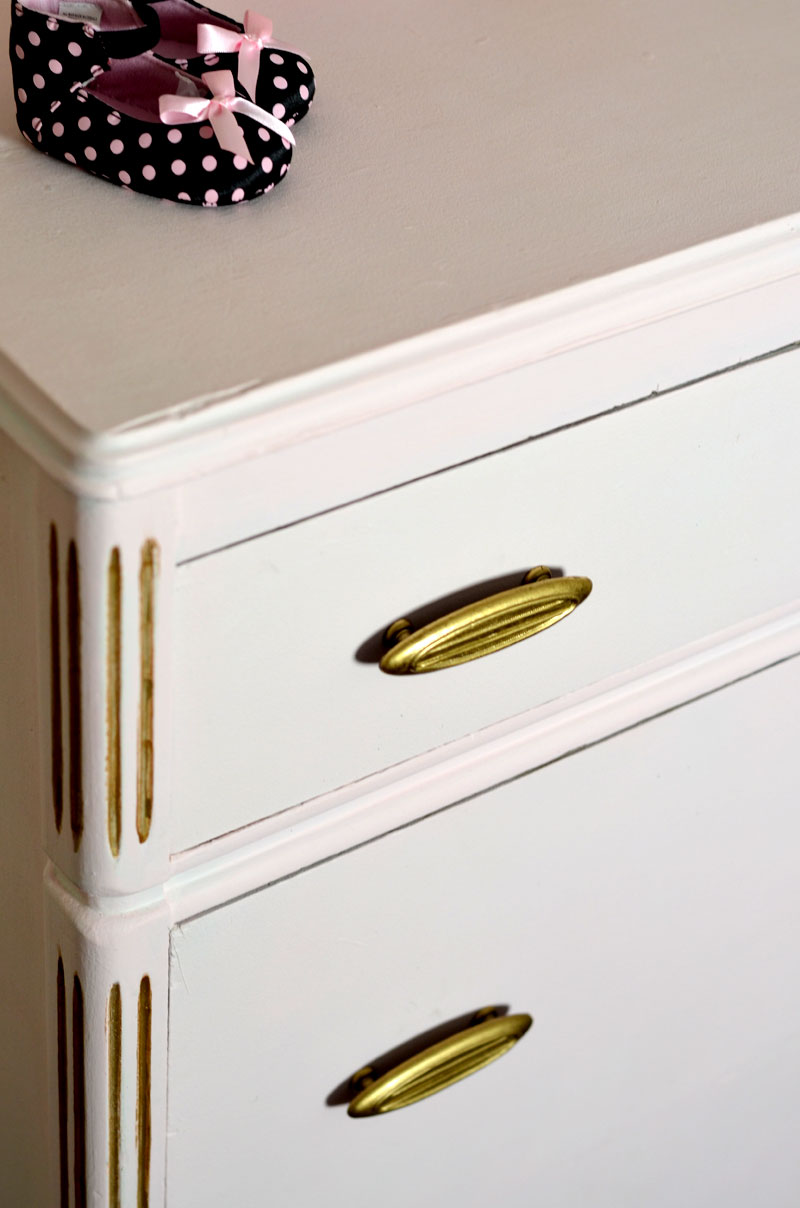 Using a Q-tip, my daughter filled in the small recesses on the corners with gold metallic craft paint (her hand is steadier than mine ; ) And seriously, how cute are those baby shoes!
We finished the piece off with some Miss Mustard Seed White Wax and buffed it to a smooth finish. I think it's the perfect shade of pink, don't you?
And here's one more before and after.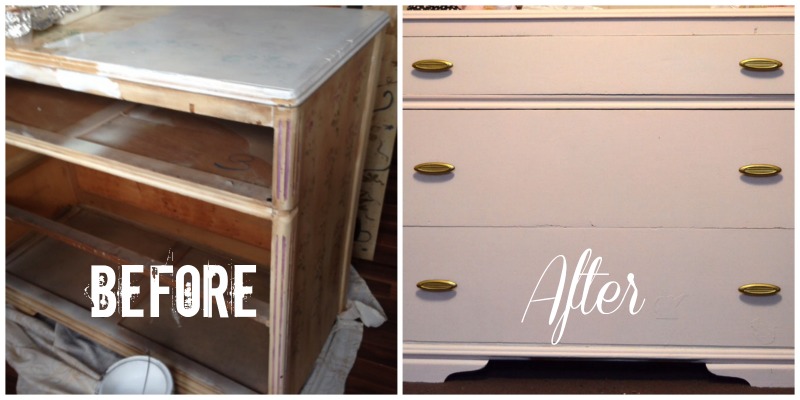 My daughter also has an old chest of drawers that she wants me to paint. I plan on using Miss Mustard Seed Milk Paint on that piece so be sure to come back for that one!
I link up to these great parties: