Have you ever seen these glass candleholders at the Dollar Tree?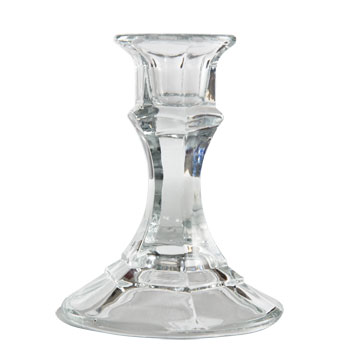 Well, a blogging friend of mine, Barbara from The Everyday Home Blog, thought it would be fun to do a monthly challenge. Each month we will create something using a pre-determined item that is available at a dollar store. This is going to be fun!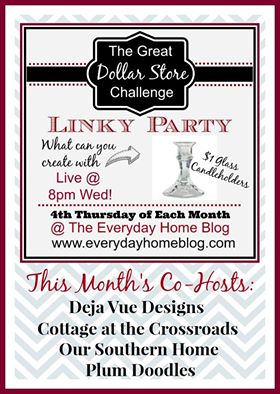 Off to the Dollar Tree I went to buy a candleholder (or two). While I was there I picked up a plain glass plate. I knew I wanted to make a footed plate but put my own spin on it.
My spin was decoupaging fabric onto the back of the plate.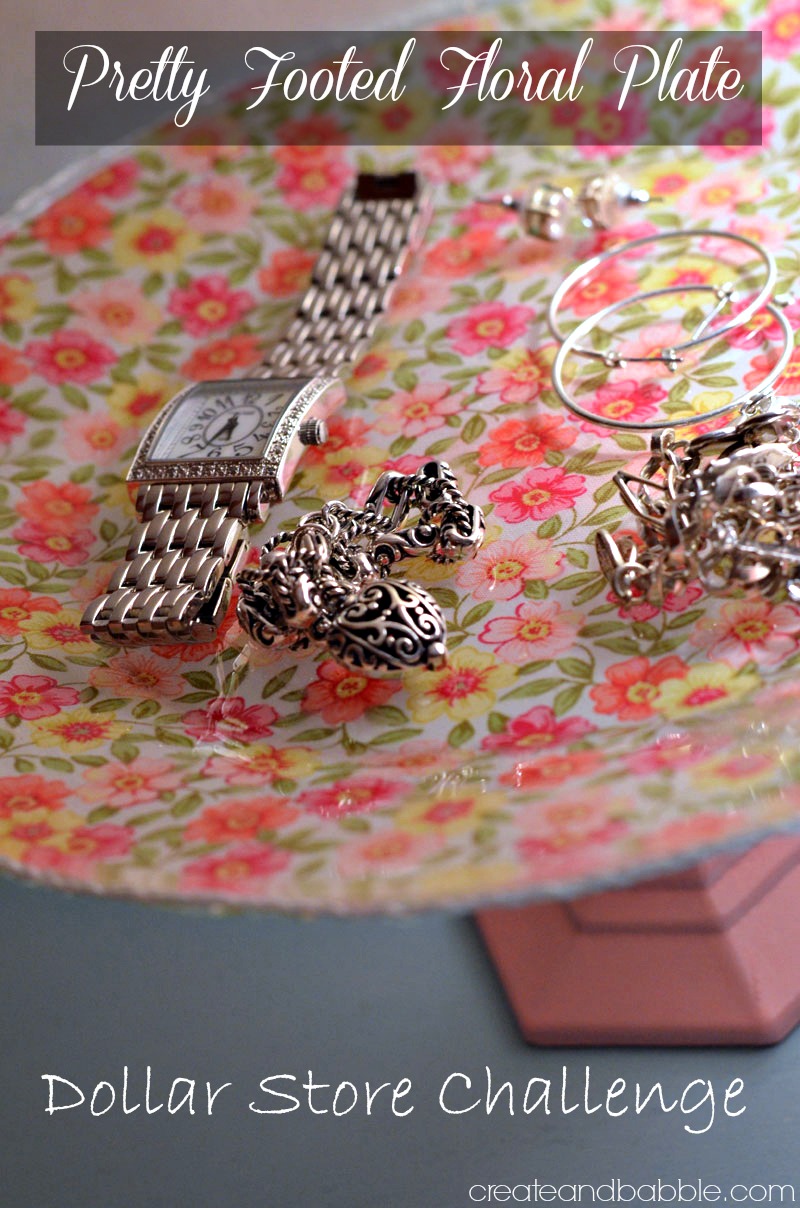 Let's start from the beginning. I gathered my supplies: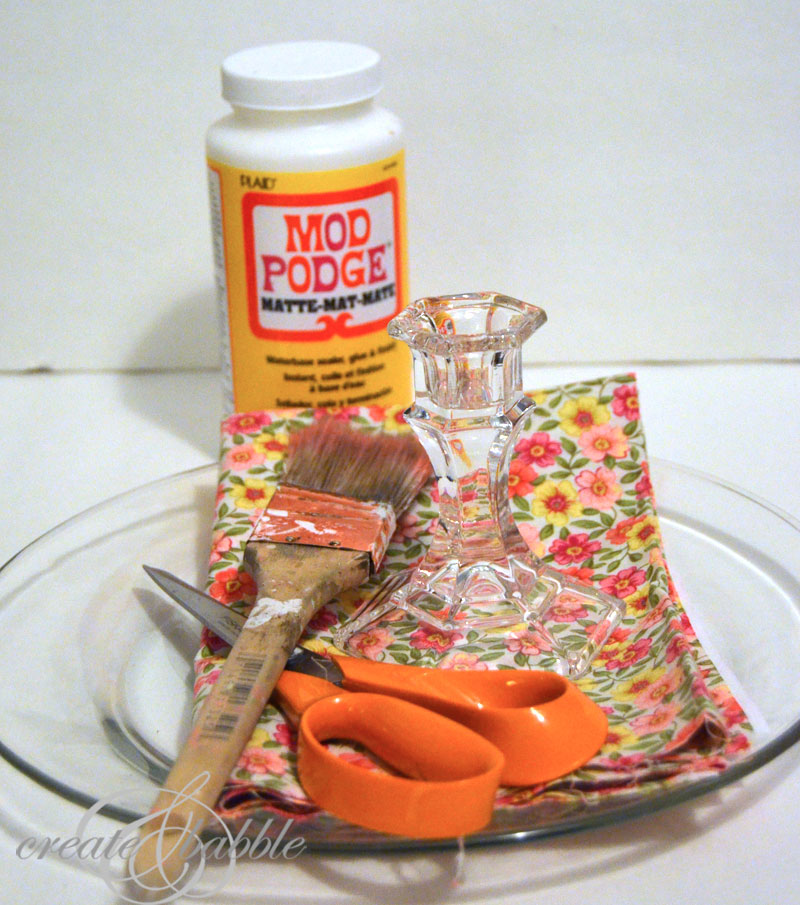 Then I cut out a circle from a piece of fabric that I found in my stash. I applied a liberal amount of Mod Podge to the back of the plate with a brush.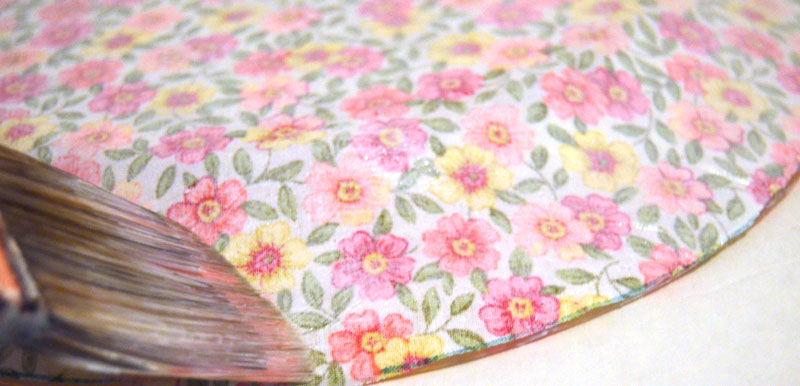 Then a brushed on another coat of Mod Podge over the fabric.
While the fabric dried, I applied about 4 or 5 coats of pink craft paint to the candleholder. The plate's edge seemed a little unfinished to me so a glued some white twine to the edge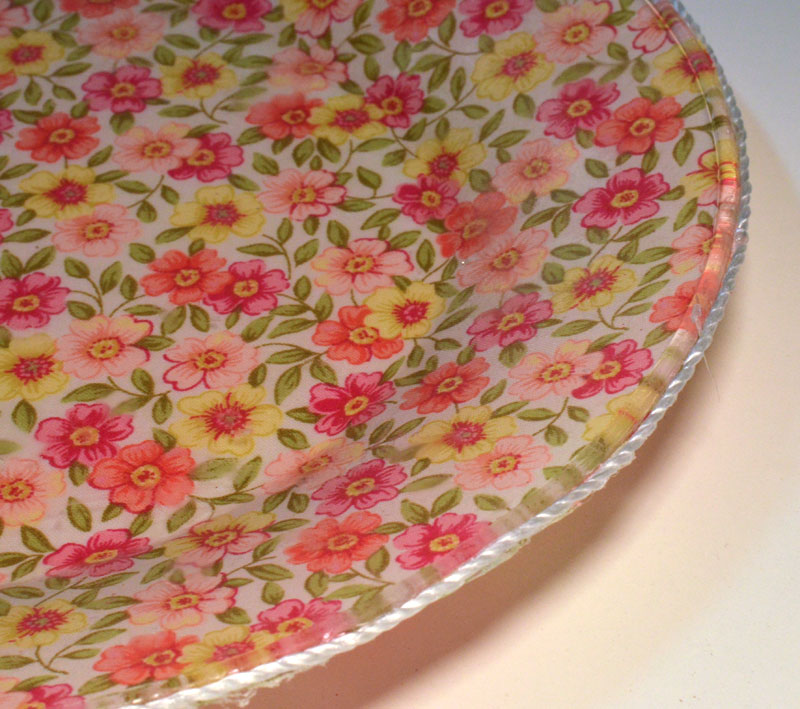 All that was left to do was glue the plate to the candleholder (I used E6000 glue). I decided to put my pretty, new footed plate on my dresser. When I get home from work, I usually don't take the time to put my jewelry away, so now I have a nice, pretty place to put them until I have time to put them away in the jewelry box.
I can't wait to see what everyone else is making with their candleholder. I'm linking this footed plate up over at The Everyday Home Blog where Barb is hosting a linky party tonight at 8pm for The Dollar Store Challenge. See you there!