Silhouette Promotion!
If you're the owner of a Silhouette Cameo or Portrait or even if you've been wanting one, do I have GOOD NEWS for you!
Silhouette recently launched a new rolling tote for the Silhouette Cameo and a tote for the Silhouette Portrait! And you can get one for 25% off by using my promo code: BABBLE
If you're like me and want to take your favorite crafting tool on the go, then this is for you! Head on over to www.silhouetteamerica.com/tote and use the promo code: BABBLE to get 25% off one of these babies!


Check out the rolling tote for the Cameo: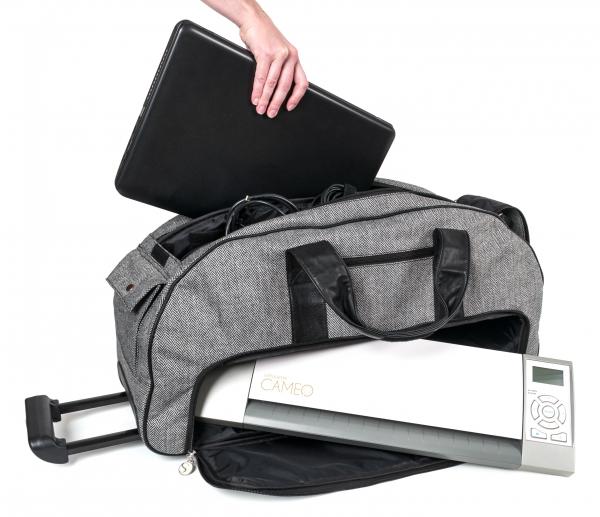 I am definitely getting one of those. You'll probably think I'm crazy but when we spend our weeks at the beach, I always take my computer with me and so many times (especially on rainy days) I wish I had brought my Cameo with me. Next time I will…in this rolling tote! And I know many of you go to scrapbooking events. Won't you look stylish wheeling in your Cameo in a beautiful, new rolling tote!
Portrait owners: Silhouette didn't forget about you. Check out this pretty teal tote: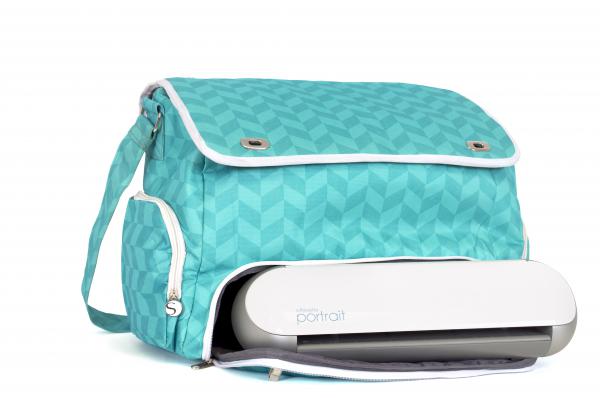 I love that color!
Now for all you that have been wanting a Cameo or Portrait, there are some sweet deals going on right now through February 1.

I know the graphic above says this promotion starts on January 24, but Silhouette is allowing my readers to get in on the special deal bundles today and extended the sale until February 1!
Bundle #1
A Silhouette CAMEO, a machine dust cover, a Silhouette Cameo rolling tote, and a $25 download card for $269.99. Retail price for all this is $411.97, so you will save over $140!
Bundle #2
A Silhouette Portrait, a machine dust cover, a Silhouette Portrait tote, and a $25 download card for $129.99. Retail price for all this is$251.97 so you will save over $120!
AND there's even more good news!
Silhouette America recently launched some new physical materials at CHA and they want to celebrate by offering 20% off to my readers on any of these new products that are in stock at www.silhouetteamerica.com/shop Be sure to use the promo code: BABBLE  to get the 20% off!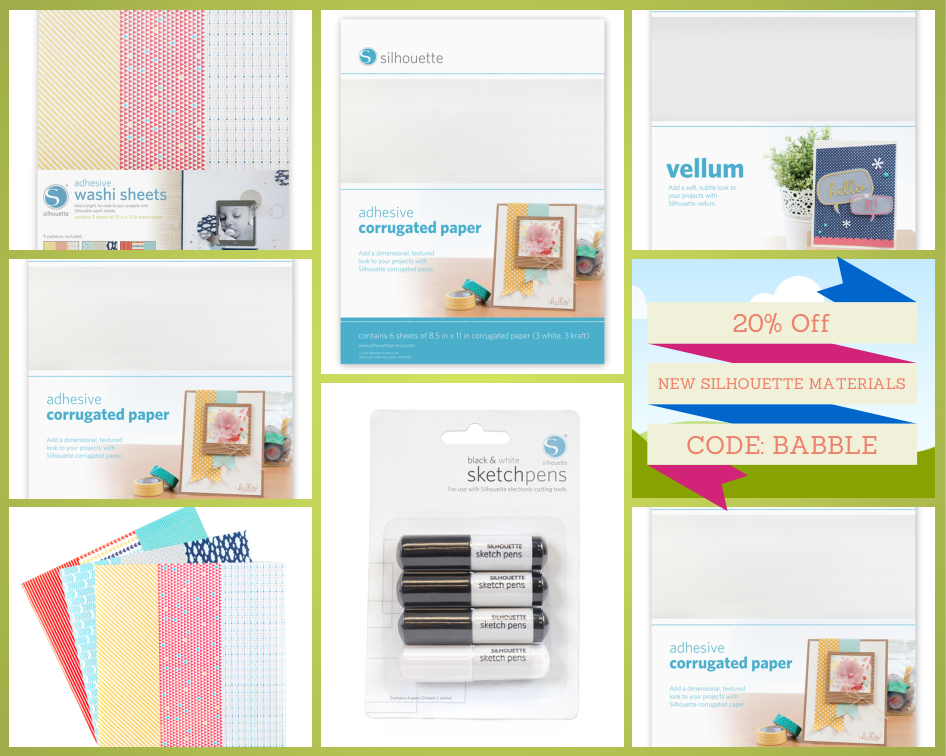 Here is what's new:
Adhesive washi sheets
Vellum
Adhesive corrugated paper
Stencil material
Black and white sketch pen collection
Portrait light hold cutting mat
CAMEO light hold cutting mat
I can't wait to get my hands on all of them, especially the stencil material!