The fabric scrap wreath that I made for my daughter's front porch makeover is the easiest wreath to make and you only need two things: a wreath from the Dollar Tree and fabric scraps torn into 1″ x 7″ strips.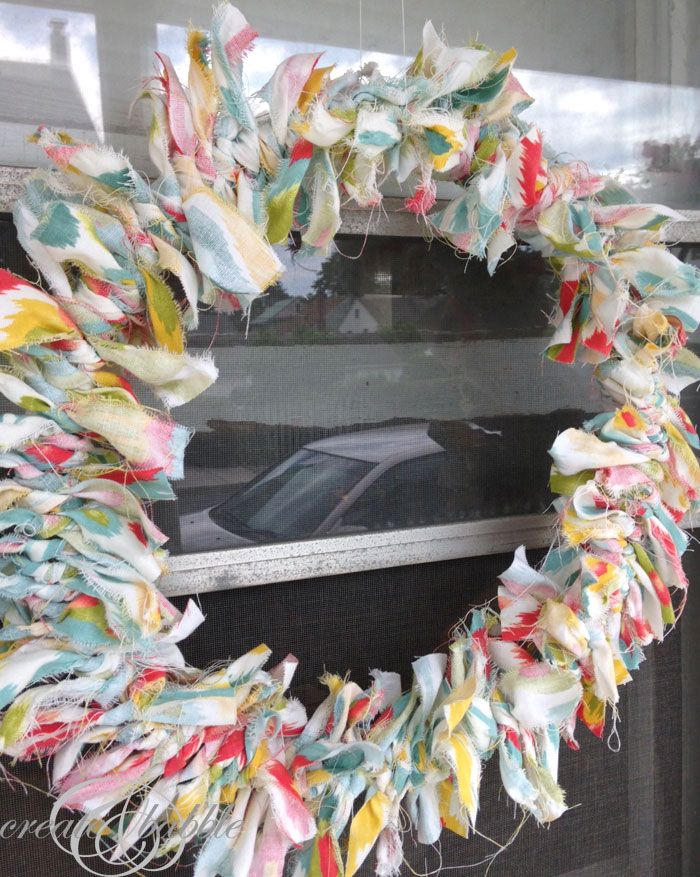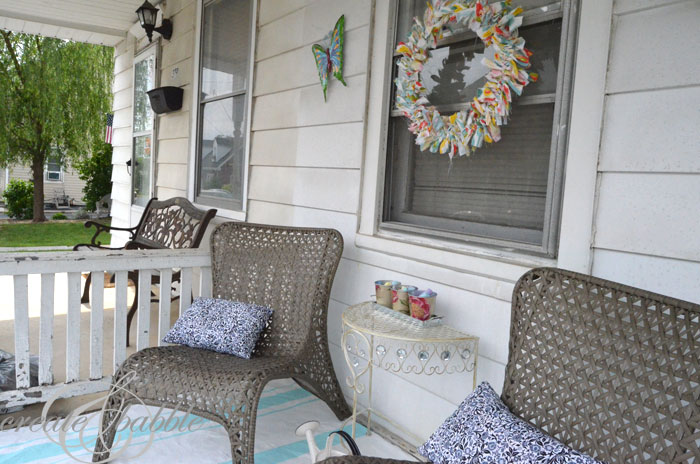 Tie them on the wreath in a simple single knot, squish them close together and you're done! Easy, right?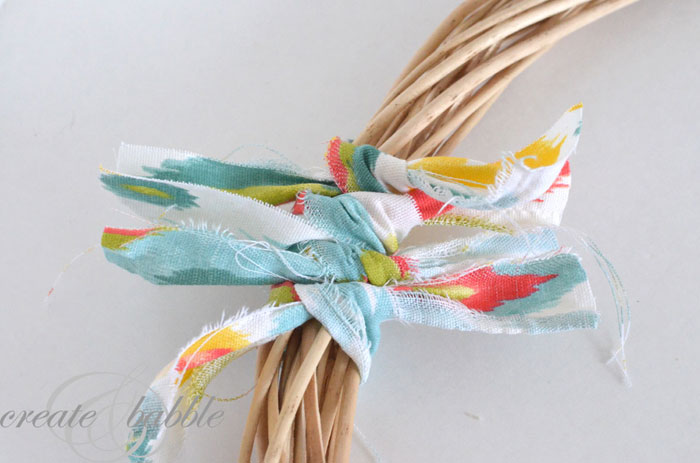 Now that's a fast and easy craft that anyone can do and it's a great way to use some leftover fabric scraps! And the best part: Cost $1
In case  you missed it, you can see the tutorial for how to make the painted canvas floor cloth here.