Getting ready for Fourth of July festivities? I don't usually go all out and over-the-top to decorate for the 4th of July so when I was deciding on what to make for the Celebrate Summer Blog Hop, I knew I wanted to make something quick, easy and cheap inexpensive using supplies that I already had.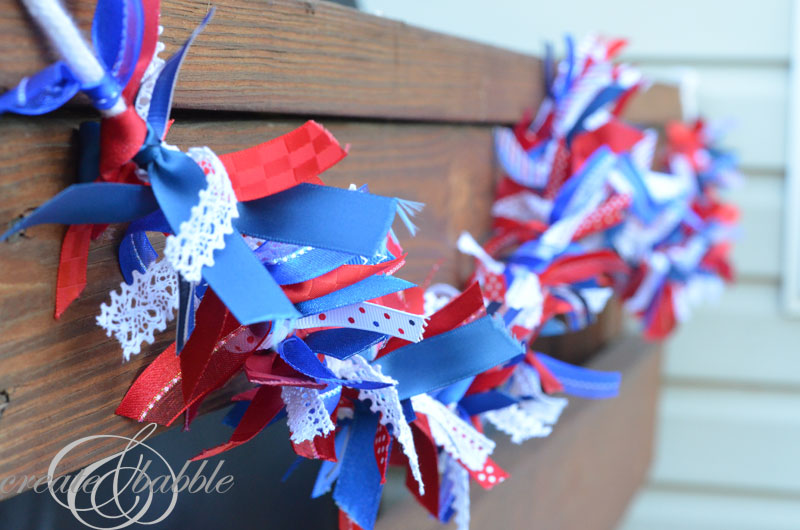 I have a ton of ribbon. Lots and lots of ribbon. I really must cancel my subscription to the monthly ribbon club!
Here's what you'll need to make this garland:
rope

ribbon, lots and lots of ribbon (or fabric scraps, old t-shirts, etc)
scissors
I cut the ribbon into 5 – 6″ lengths and simply tied them onto the rope with a single knot and smush them together. That's it!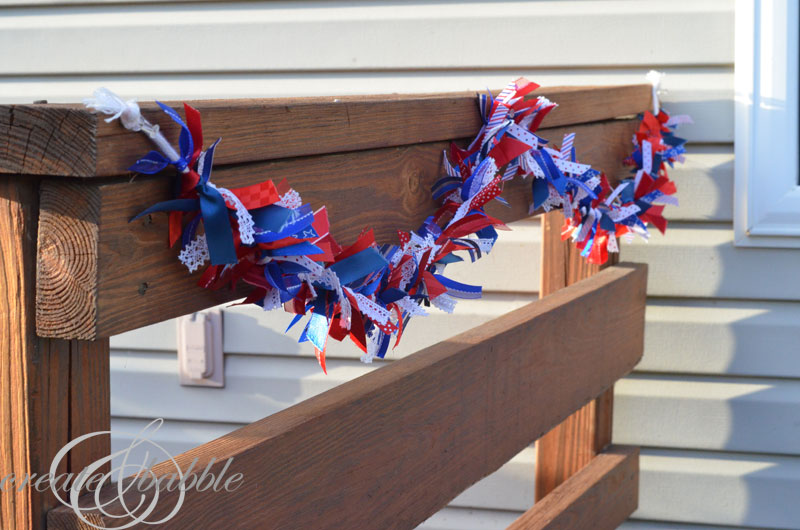 I used ALL of the red, white and bluc ribbon that I own and that determined the length of my garland ; ) I had a long piece of white rope and when I ran out of ribbon, I was done! I cut the rope and tied a knot at each end and attached the ribbon garland to my deck railing.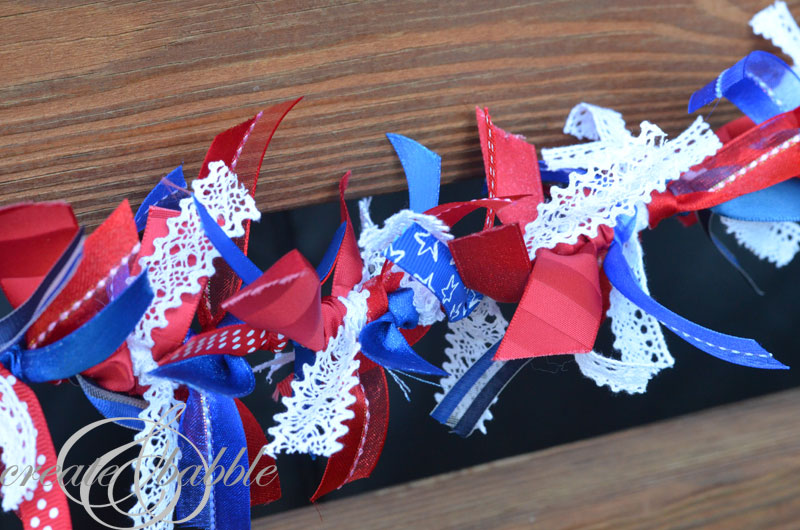 I am always surprised at how some times the easiest projects make such a big impact. I'm just crazy over this ribbon garland!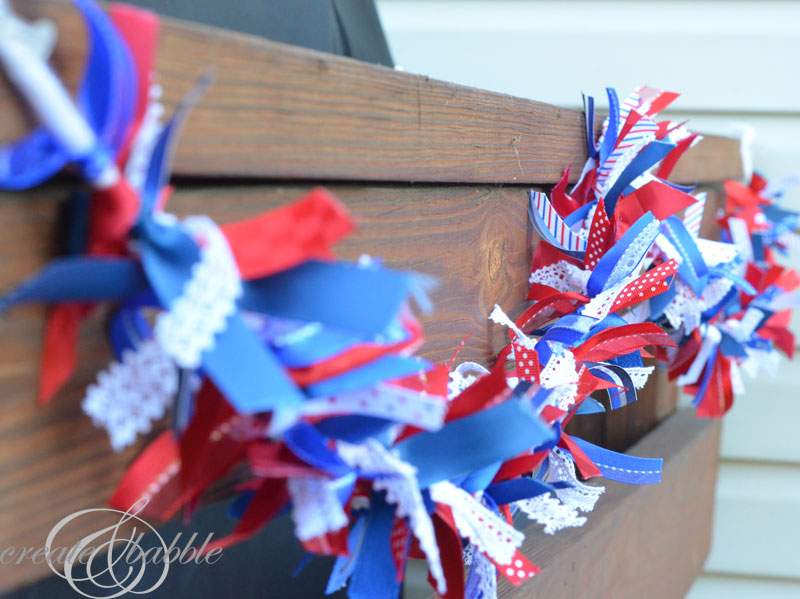 I also think this would be adorable made from fabric scraps, similar to the wreath I made a few weeks ago.
To see more fun and creative Celebrate Summer ideas, here's a collection of recipes and decor projects from my bloggy buddies:
Live Like Grace DIY 4th of July Wreath
Linking up here.