For the longest time, I've been wanting to try growing fresh herbs and I finally got around to it. How do you like my little herb garden?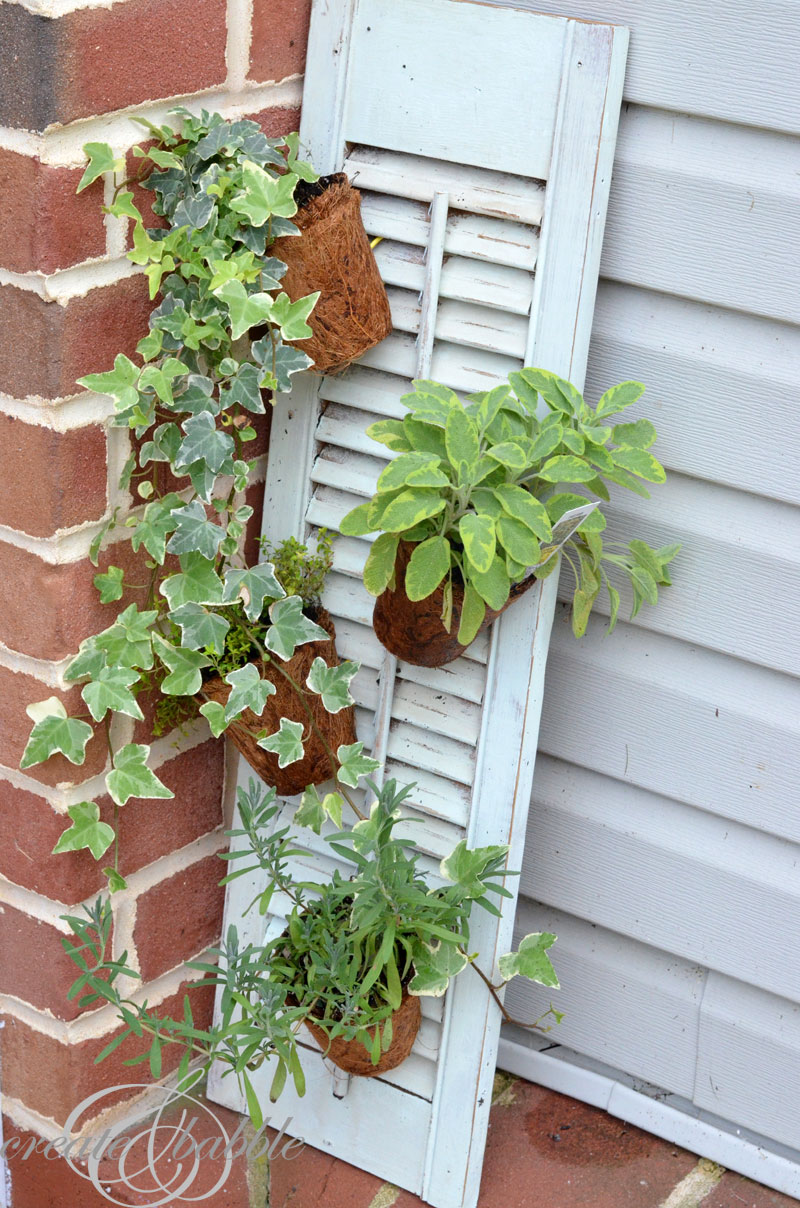 When I was cleaning out the basement, getting ready for our yard sale a few weeks ago, I found this old, little shutter. I had bought it at a craft fair a million years ago. It used to have fall decorations and a huge, ugly bow on it. After removing the old, dusty ribbon and silk flowers, I was left with this: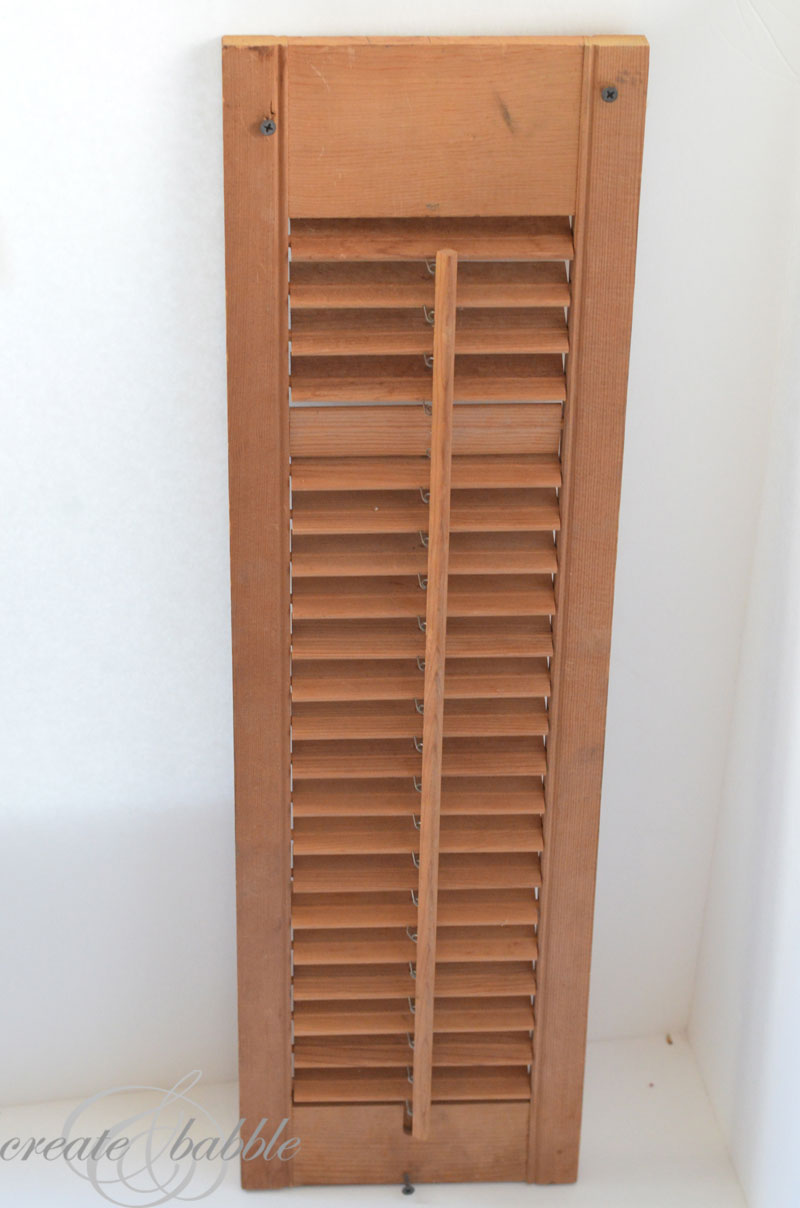 Here it is after a good cleaning and couple of coats of leftover homemade chalk paint: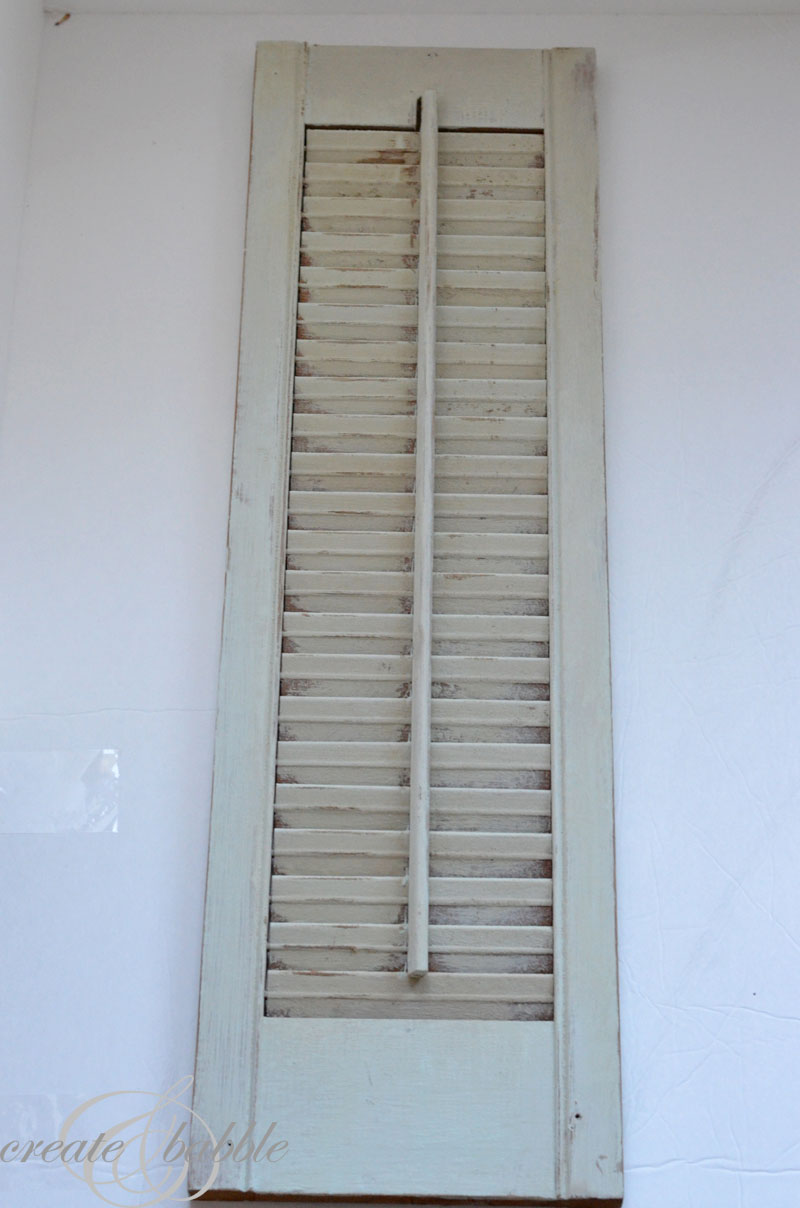 Much better! Now all I need are some herbs.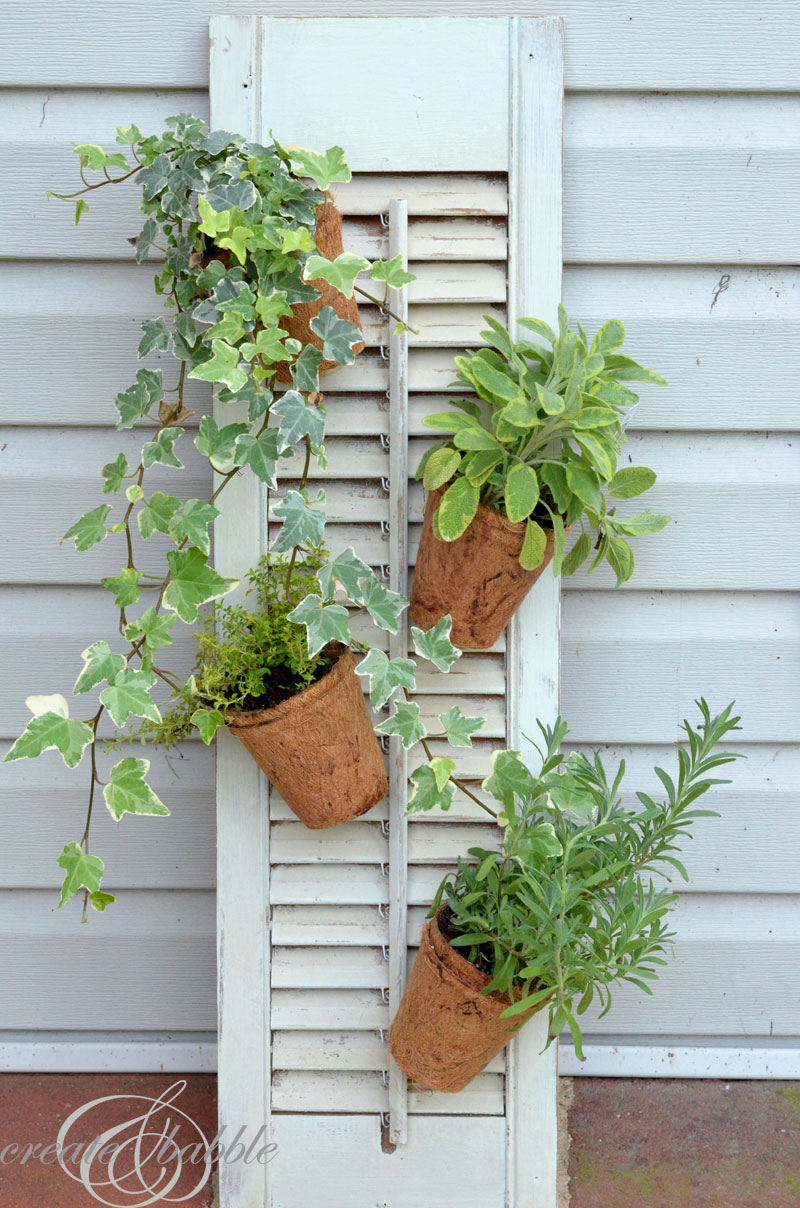 The pots that I tied to the shutter with wire are just those kind that you're supposed to plant in the ground. I doubled them up for each plant and so far they're holding up fine. I'll change them out if they start falling apart, but so far so good! I know that the one plant is ivy, but I like how it looks cascading down the shutter!
So there you have it. A pretty, easy-to-make, shabby-chic herb garden-on-a-shutter!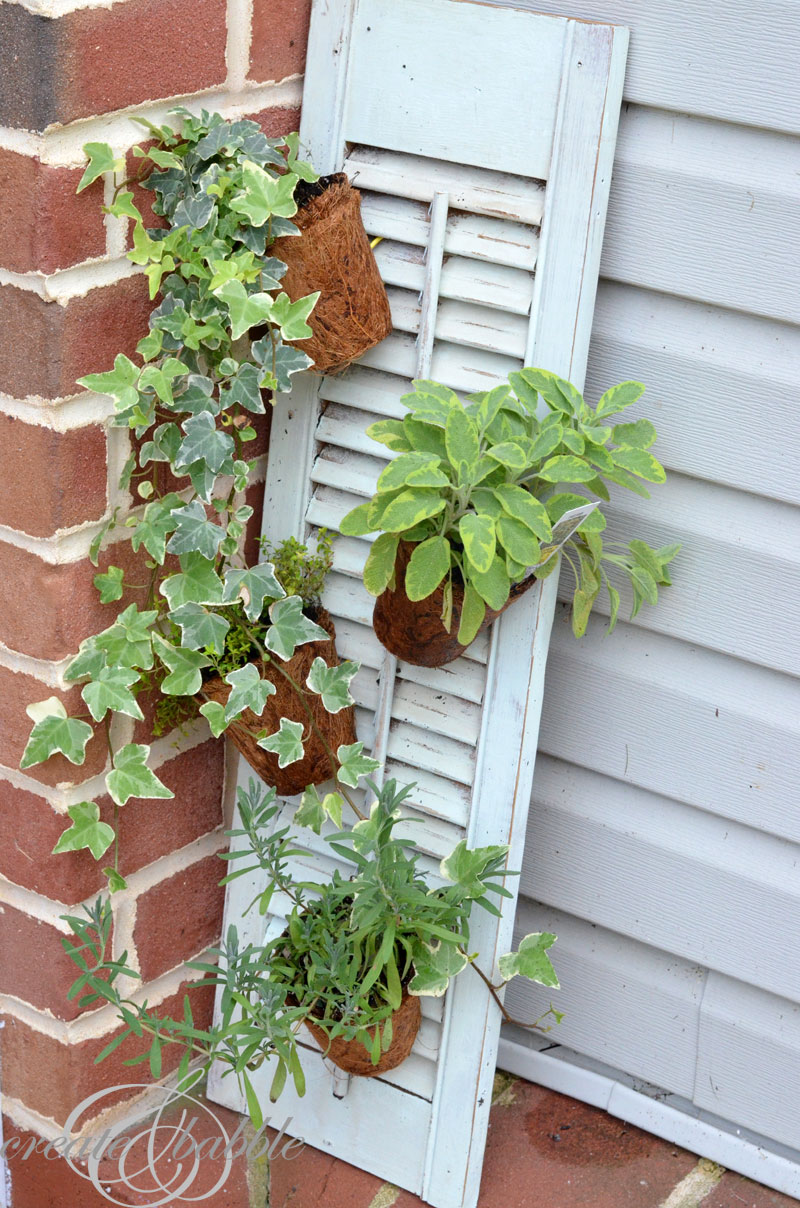 Linking up at these great parties.