I promise, this is probably one of the quickest, easiest, least expensive tutorials on making a patriotic wreath that you'll  ever see ; )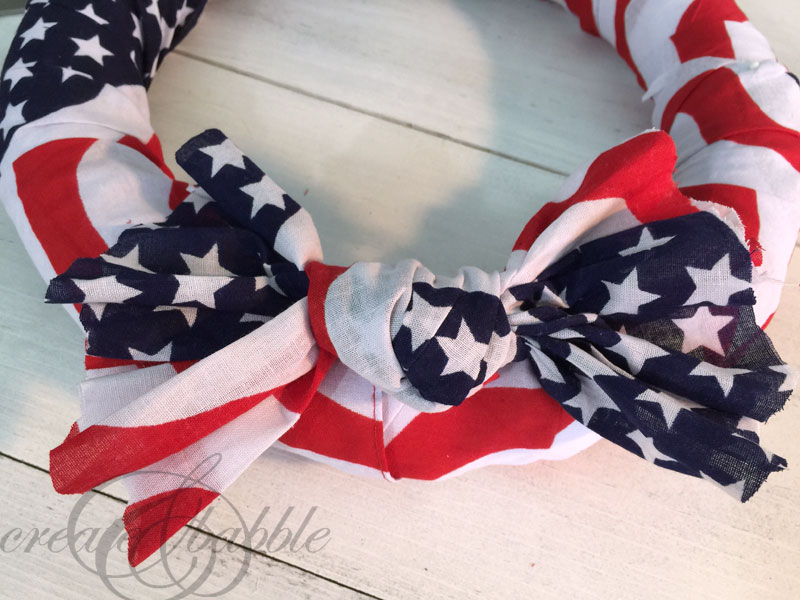 You only need three things to make it:
wreath form
straight pins
bandanas (2)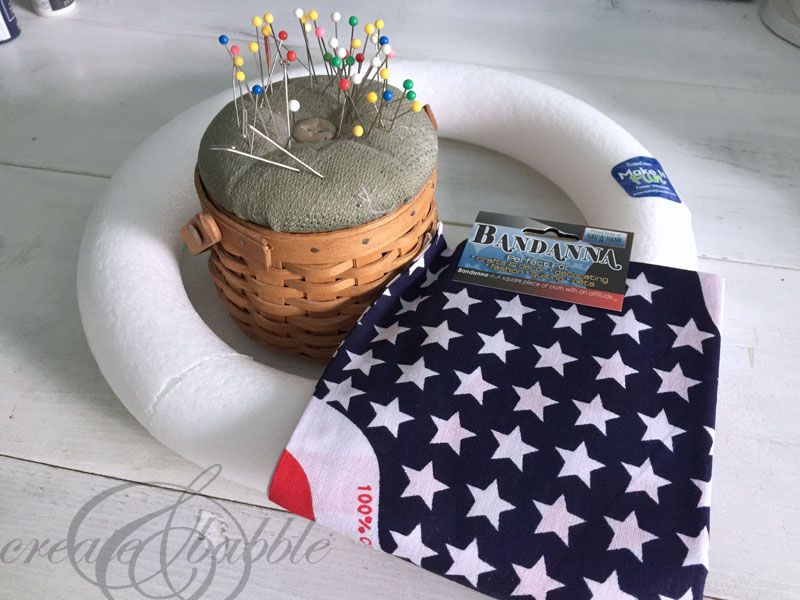 Okay, four if you count both bandanas!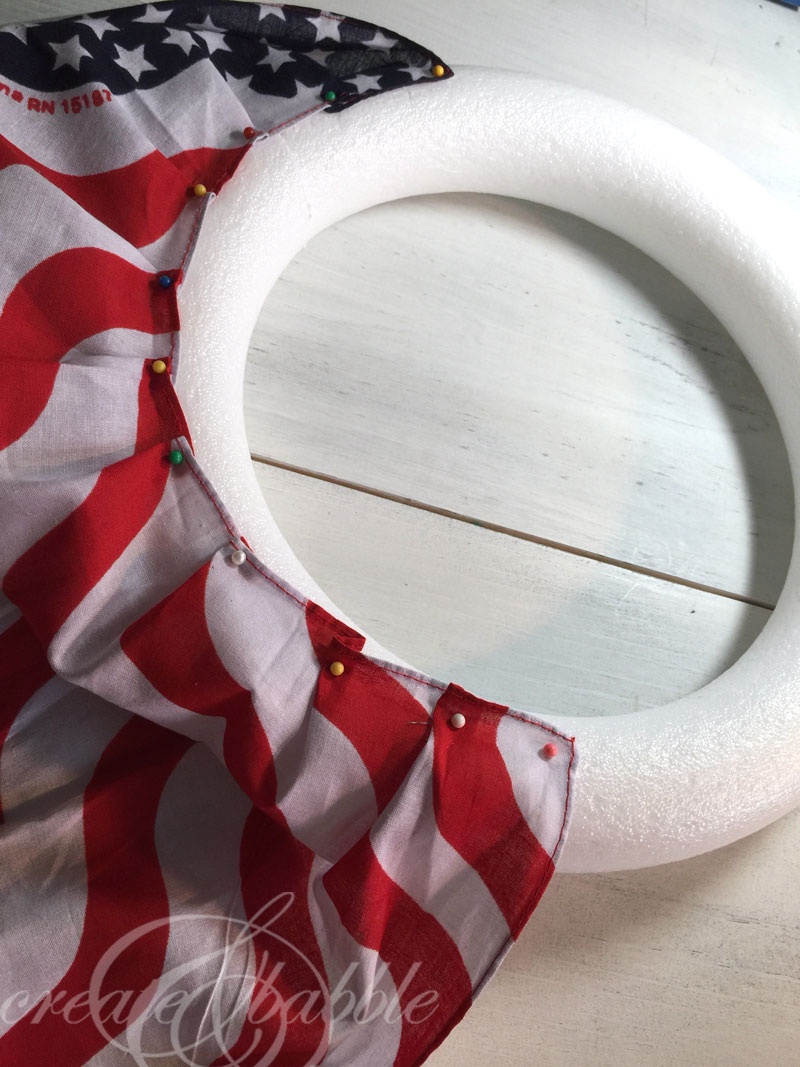 STEP ONE
Open up the fold bandana and pin to the back of the wreath form, pleating the fabric as you go.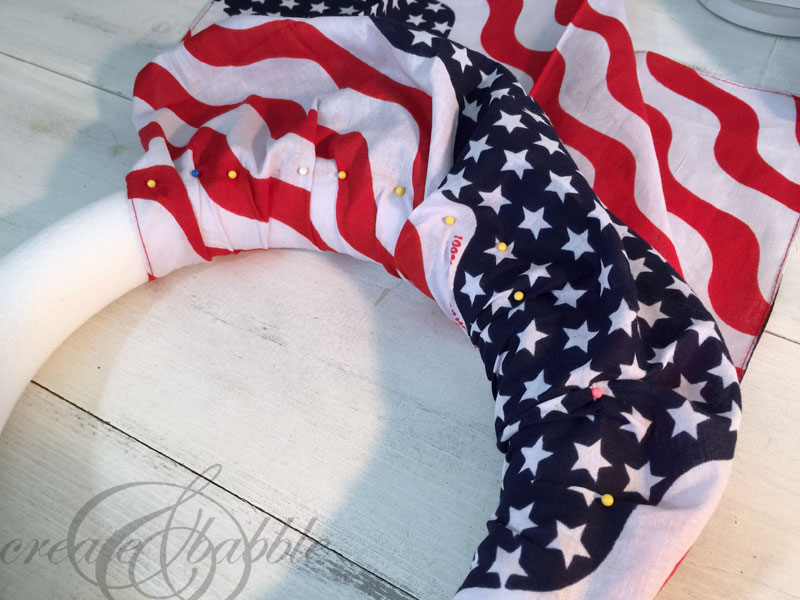 STEP TWO
Pull the "tail" of the bandana through the wreath, wrap around and secure with more straight pins (see above).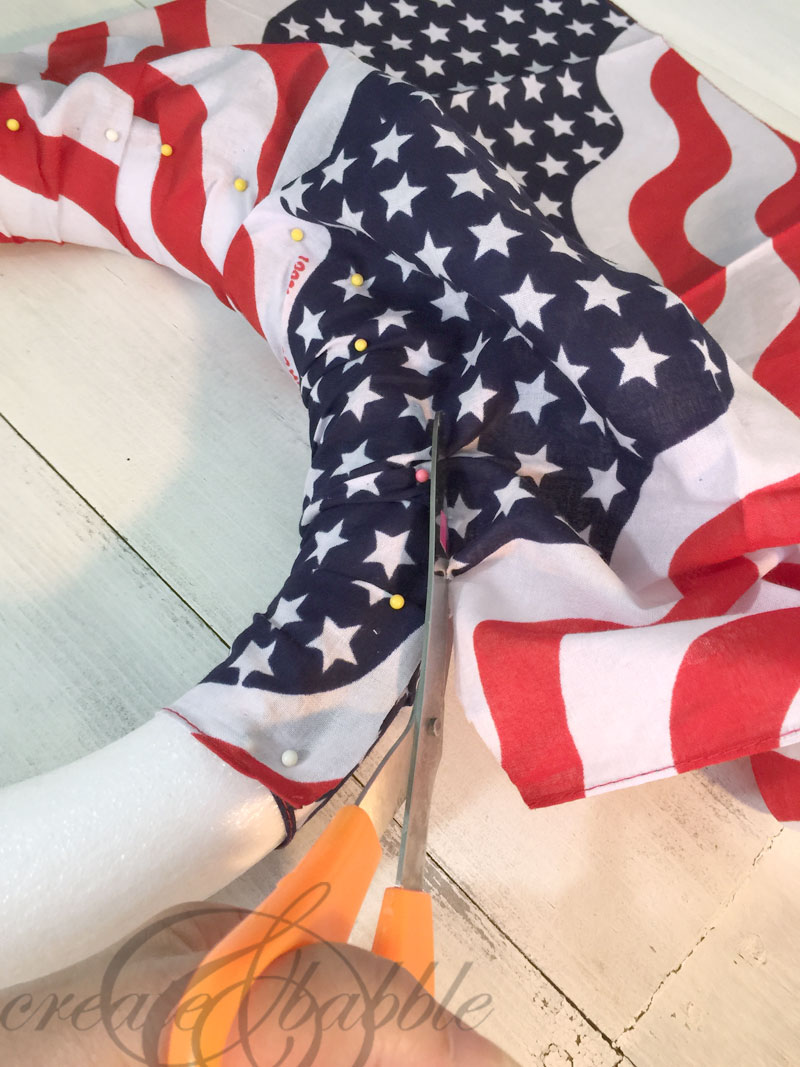 STEP THREE
Trim the excess bandana. Repeat with remaining bandana until entire wreath is covered.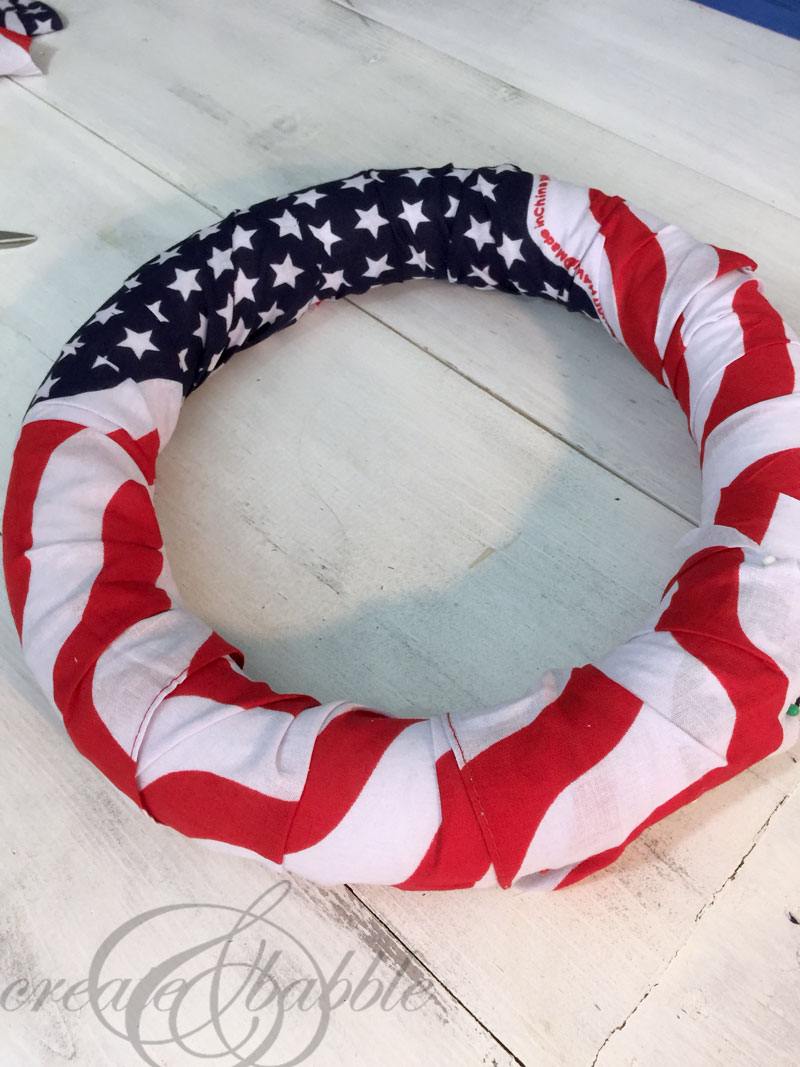 I intentionally placed the piece of bandana fabric that has the stars on one section of the wreath to mimic the look of the American flag.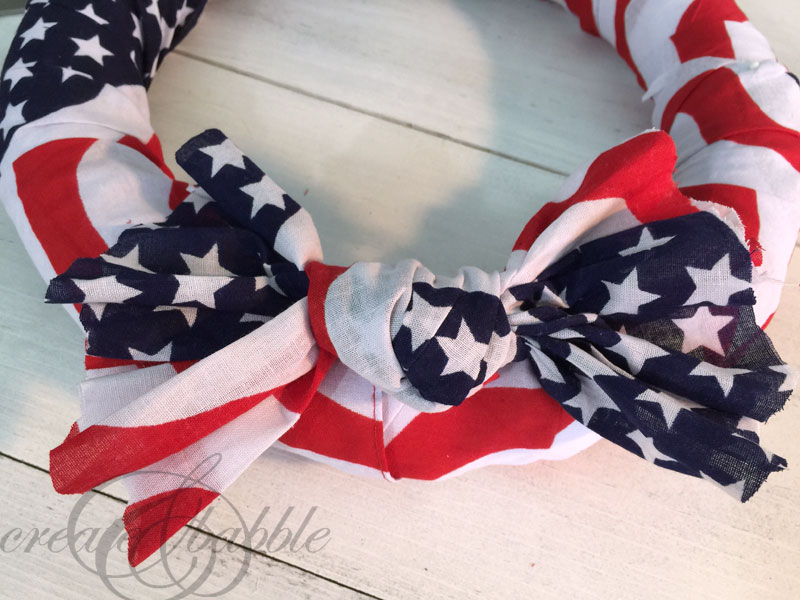 I made the bow by scrunching up the second bandana, tied it in a tight knot, and then trimmed the ends. Of course I just pinned it on to the wreath ; )
I told you it was quick and easy!
Are you hosting on the 4th of July this year? I am and I can't wait!
Need more Fourth of July DIY ideas? Here's my red, white, and blue garland,  my patriotic bunting, and my favorite: Star Canvas.