When I decided that I wanted Roman Shades in my kitchen I headed over to Pinterest to get ideas on how to make them. There are plenty of really good Roman Shade tutorials to be found over there. Since I already had faux wood blinds, I was drawn to the roman shades that were made with the "skeleton" of mini blinds. What I wasn't crazy about was being able to see the shadow or outline of the slats that were glued to the back of the fabric when the shade is down. I made mine without using the slats. The end result is that the folds are not as crisp and the ends flop down somewhat, but I'm okay with that.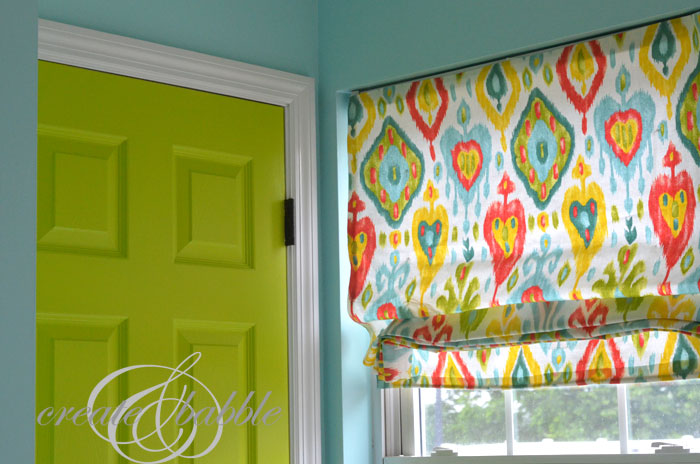 This is how I quickly and easily made my roman shades using the blinds that I already had:
Removed slats by cutting off the ladder-like strings from blinds, making sure not to cut the cords.
Cut fabric to the height of my window and the width of the top of my blind (add 1″ to the width and 3″ to the height).
Hem side edges 1/2″ using iron-on hemming tape.
Hem top and bottom edges 1-1/2″ using iron-on hemming tape.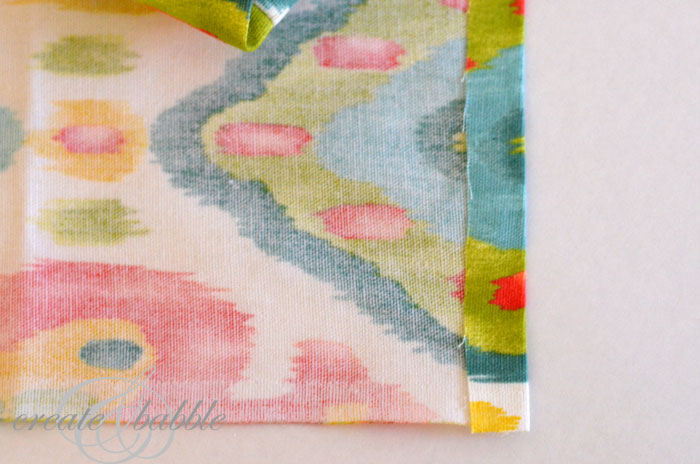 After I decided how deep (or long?) I wanted the folds to be when my blind is raised (around 3  inches sounded good to me), that meant the "pick ups" needed to be about six inches apart.
Starting at the bottom, I measured every 6-1/2″ and made a small, light "X" with a pencil along the line where the cords would fall straight down from the top rail of the blind.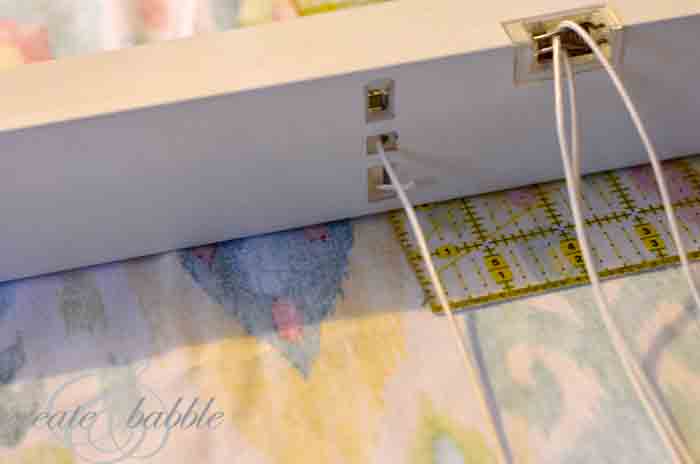 These "X"s represent where the little plastic rings will be sewn.

After all of the rings are sewn on, I laid the header of the blind on the top edge of the shade and thread the cords down through the plastic rings. I then tied the end of each cord to the bottom rings.
Adhered the header of the blind to the top edge of the shape using adhesive-backed hook and loop.
Installed the blind back into the brackets.
To keep the bottom edge nice and straight, I inserted a dowel rod into the pocket that was created by the bottom hem.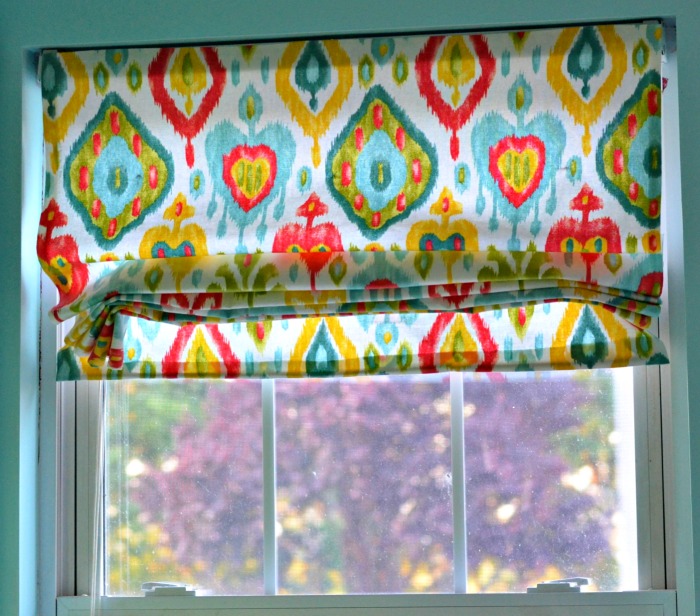 So there you have it…my kinda lazy easy and quick version of DIY roman shades. I didn't go all out and double hem the edges, I didn't measure precisely and I used hemming tape instead of sewing. Since this fabric is pretty bold, they will probably be replaced periodically and this is an inexpensive way to be able to change out window treatments.