My daughter told me that she smiles every time she walks into her daughter's nursery. That's all I needed to hear. To me that means that the baby girl nursery makeover is a success. It is a pretty room and I can't wait for you to see it. Ready for a tour?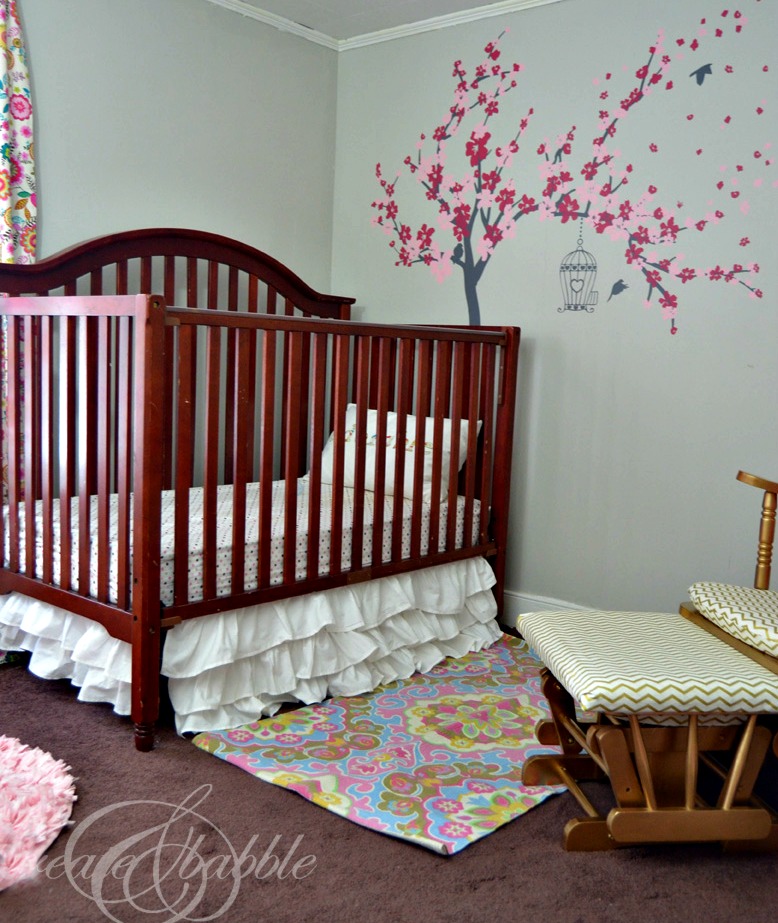 When you walk through the door, this is the first corner of the room that you see. I just love the vinyl wall decal. That wall would be so bare and boring without it. Speaking of walls, they started out as painted paneling until we filled the cracks, made it smooth, then painted them the perfect shade of gray. You can just barely see on the left side of the photo above, the lined curtains that I made and how well the fabric coordinates with everything.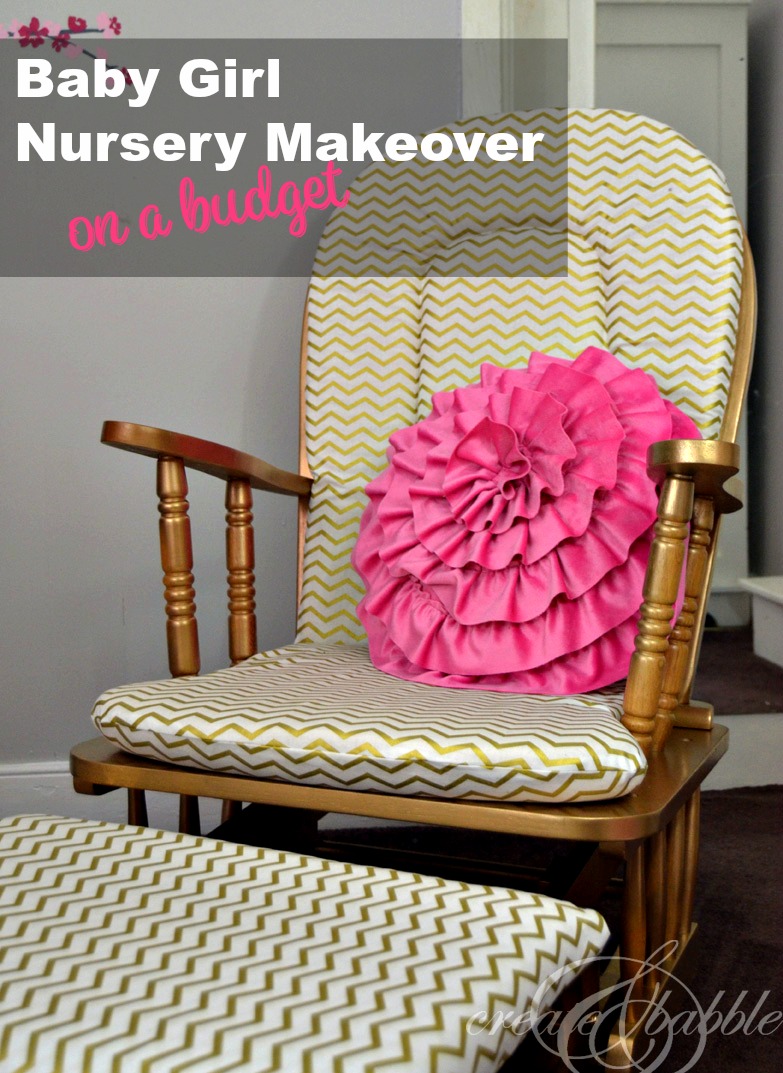 To keep this room makeover on budget, we used mostly second-hand furniture picked up at either yard sales or thrift stores and gave them a makeover. I recovered the cushions on the glider and my daughter gave the chair and ottoman a couple of coats of gold metallic spray paint. Don't you just love that pink, ruffled pillow? I found it at HomeGoods.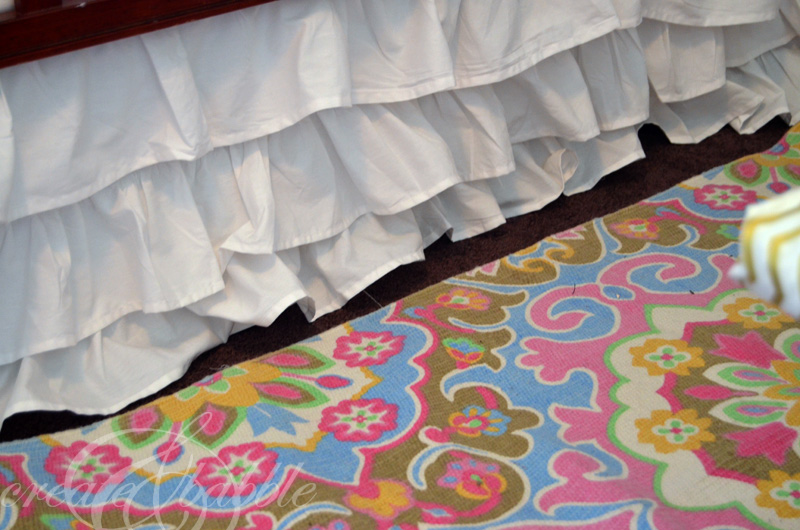 We also adore the throw rug from HomeGoods. The colors are a perfect match with the pinks and golds in this room. The white, ruffled crib skirt is from Target.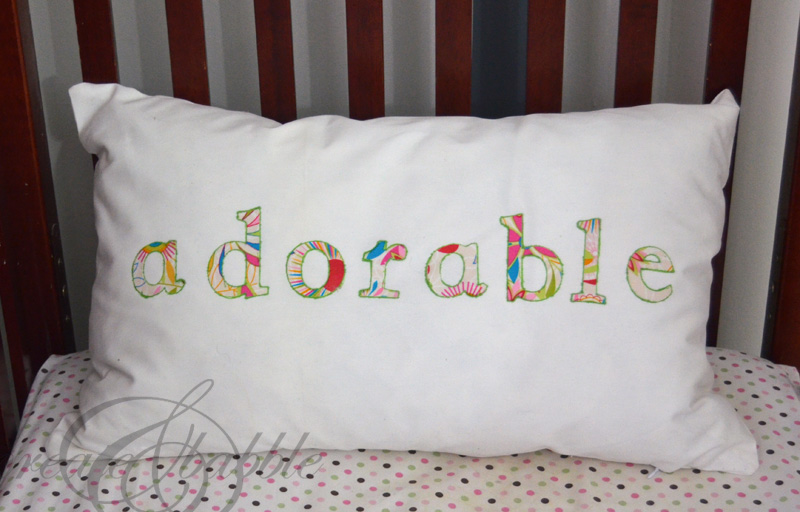 We still have to find just the "right" crib comforter, but for now the polka dot sheet and adorable pillow are in the crib.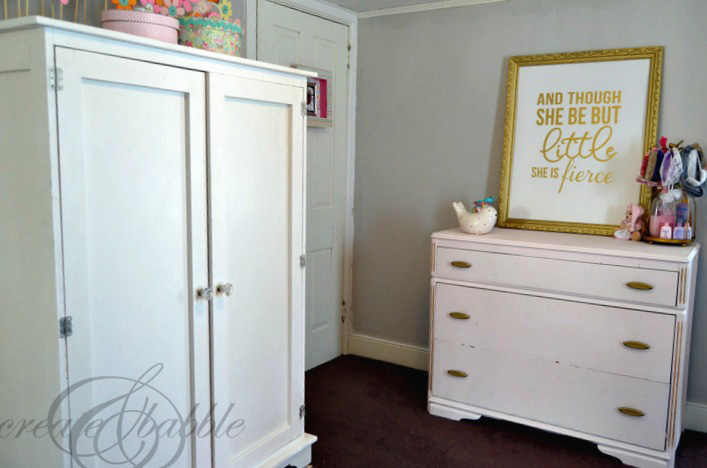 On the other side of room, where you first came in, is the perfectly pink painted dresser with the framed quote resting on top.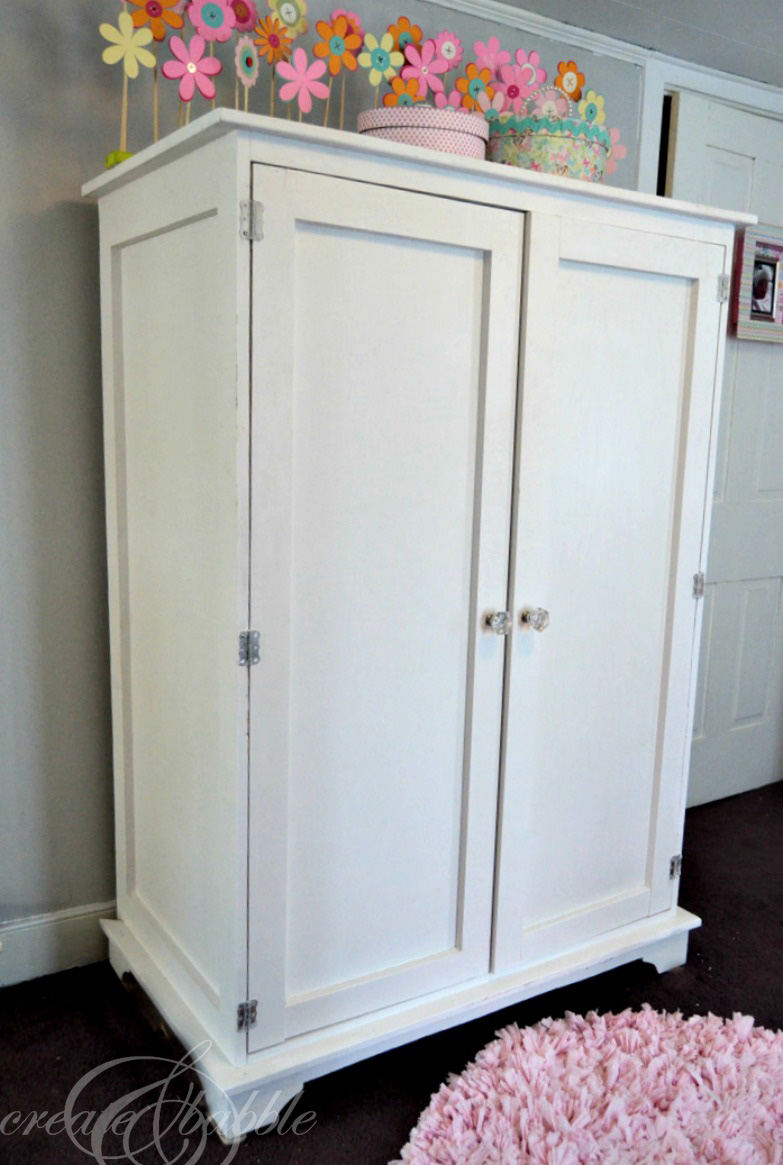 And my biggest furniture build: the "beast"!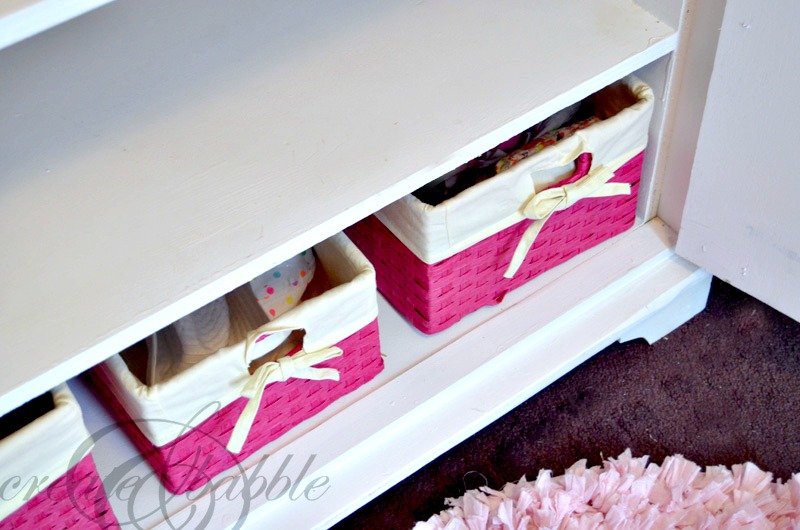 Getting that armoire to my daughter's house started out uneventful.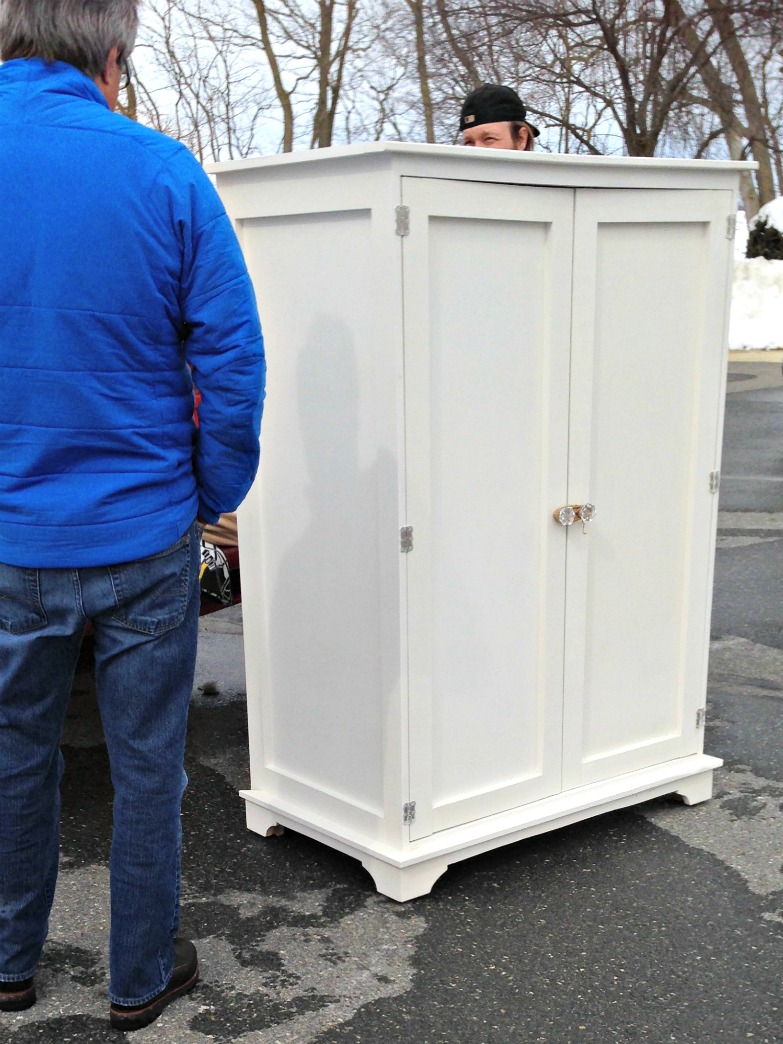 Dan and my two sons carried it out to the driveway with no problem.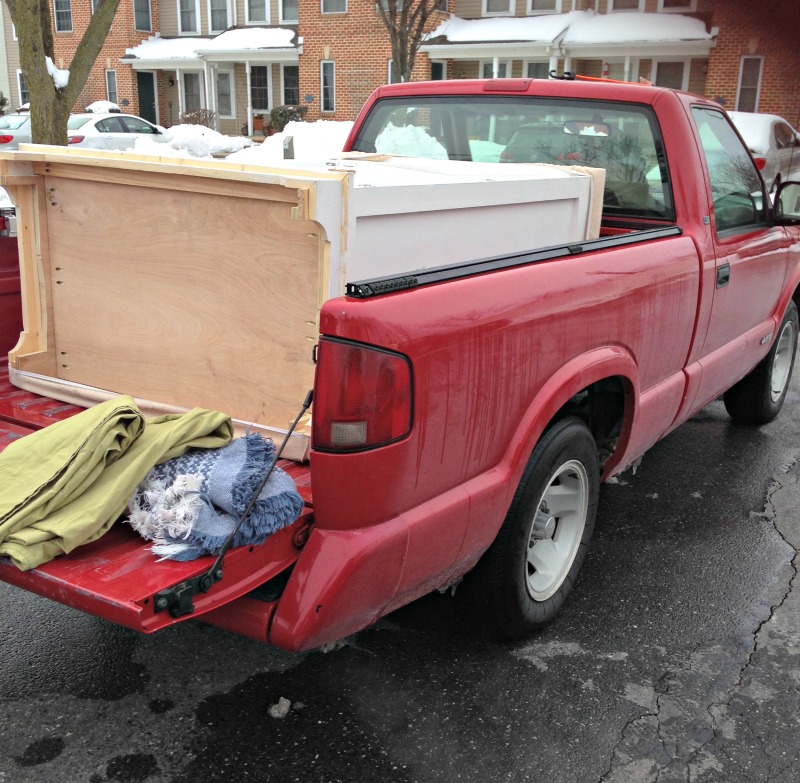 Even getting it loaded into the truck – no problem.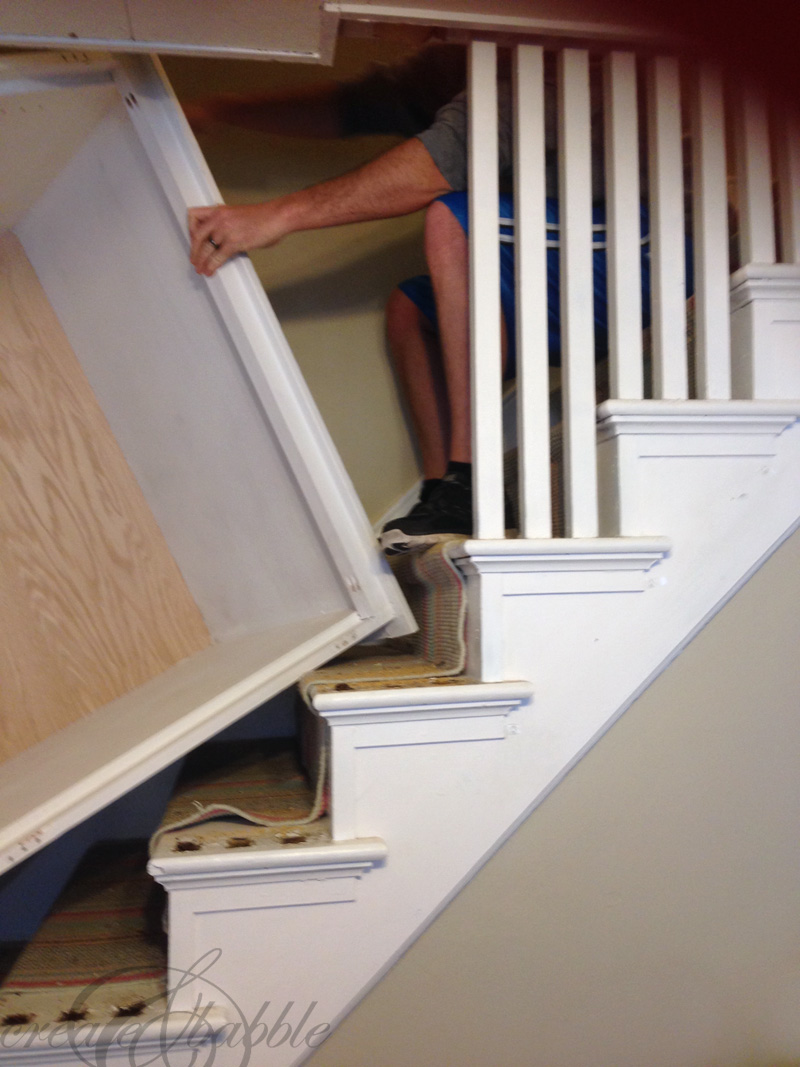 Not until we got to my daughter and son-in-law's house did we hit a snag. A big snag. A snag called a bannister. Now you know by looking at the photo above why I said that my next DIY project is going to be replacing a bannister : (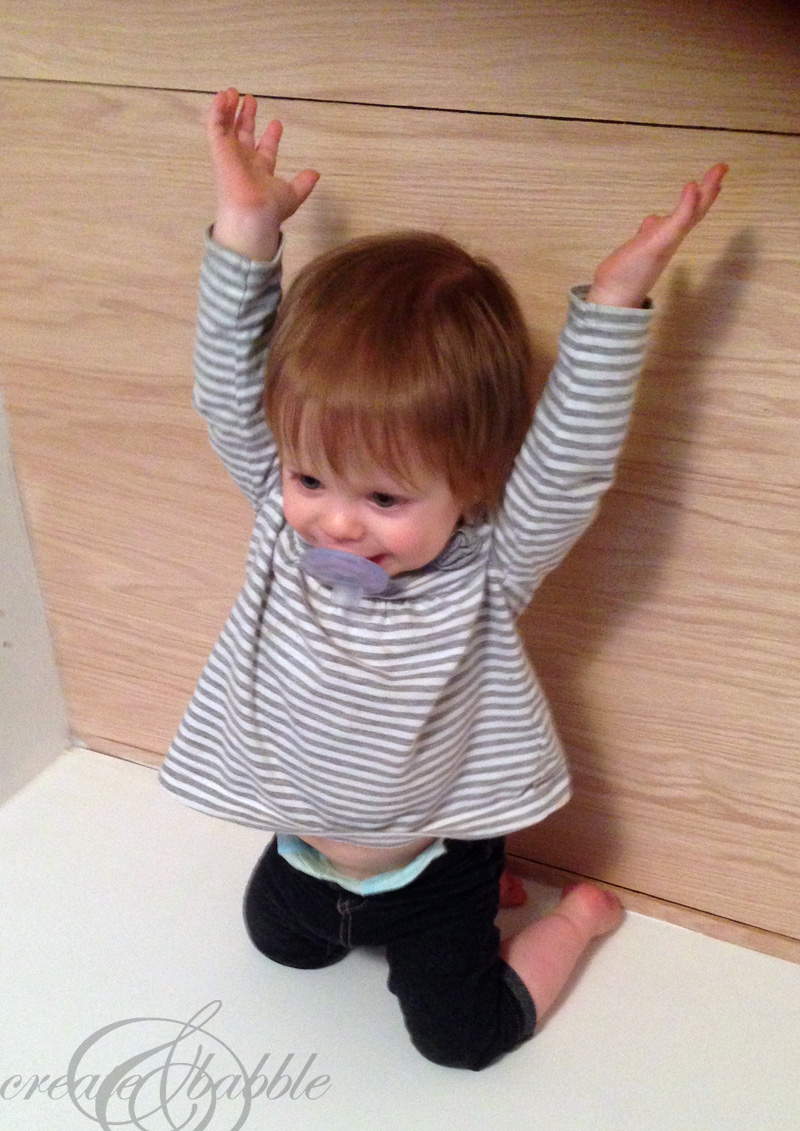 Melanie doesn't care about the bannister ; ) She's a happy girl because she now has a place for all of her pretty clothes. Actually, she was just happy to be crawling around inside the armoire.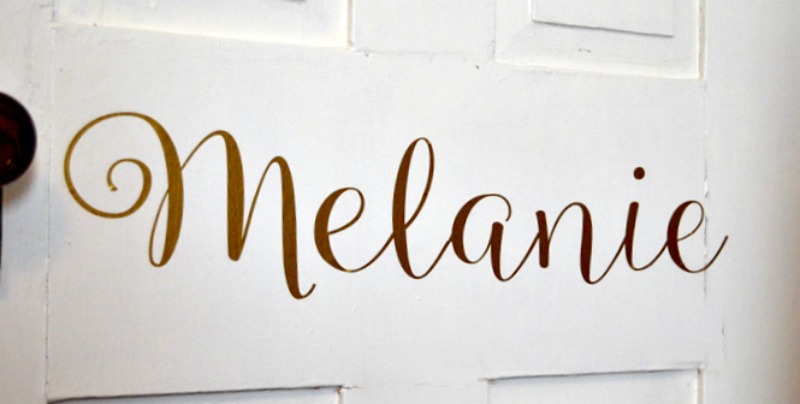 The last little detail: I cut her name out of gold metallic vinyl using my Silhouette and put it on her door.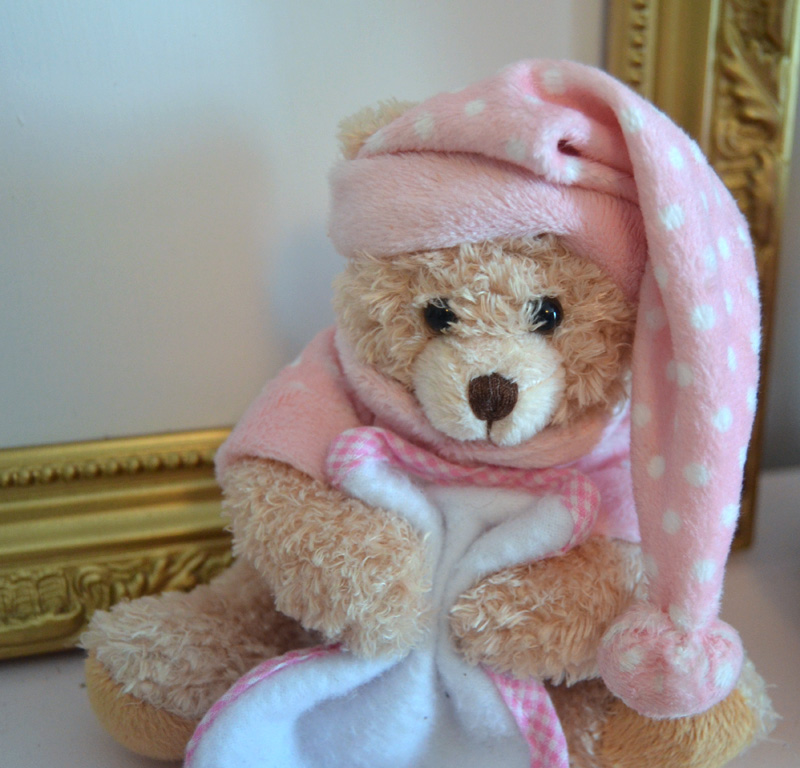 Sweet dreams baby girl!