Slowly, but surely we are making progress in the baby nursery makeover. Unfortunately, we've been bit by the flu bug which has put us a little behind schedule, but I'm still hopeful that this room will be done by the end of the month.
Last week I showed you how we dealt with the painted paneled walls by filling in the grooves with joint compound. The walls are now smooth – for the most part. There are a few places where you can see some grooves, but you have to look very close to see them. So if this is something you think you will try, go back over the grooved areas a THIRD time to make sure they are well covered with the joint compound.
While I stayed home with my germs, my daughter found time to get the last of the drywall dust removed and gave the now-smooth walls two coats of gray paint. Gray is a tough color. It takes some time to find just the right shade of gray. Cory (my daughter) wanted a pure, light, gray. She didn't want it to appear blue or green. So we did some research. Well actually, I did what I always do: I googled it. I found this article by Lindze of Interior Fun and sent it to Cory.  She agreed that she thought Repose was just what she wanted and immediately went to her local Sherwin Williams and picked up a sample pot to be sure.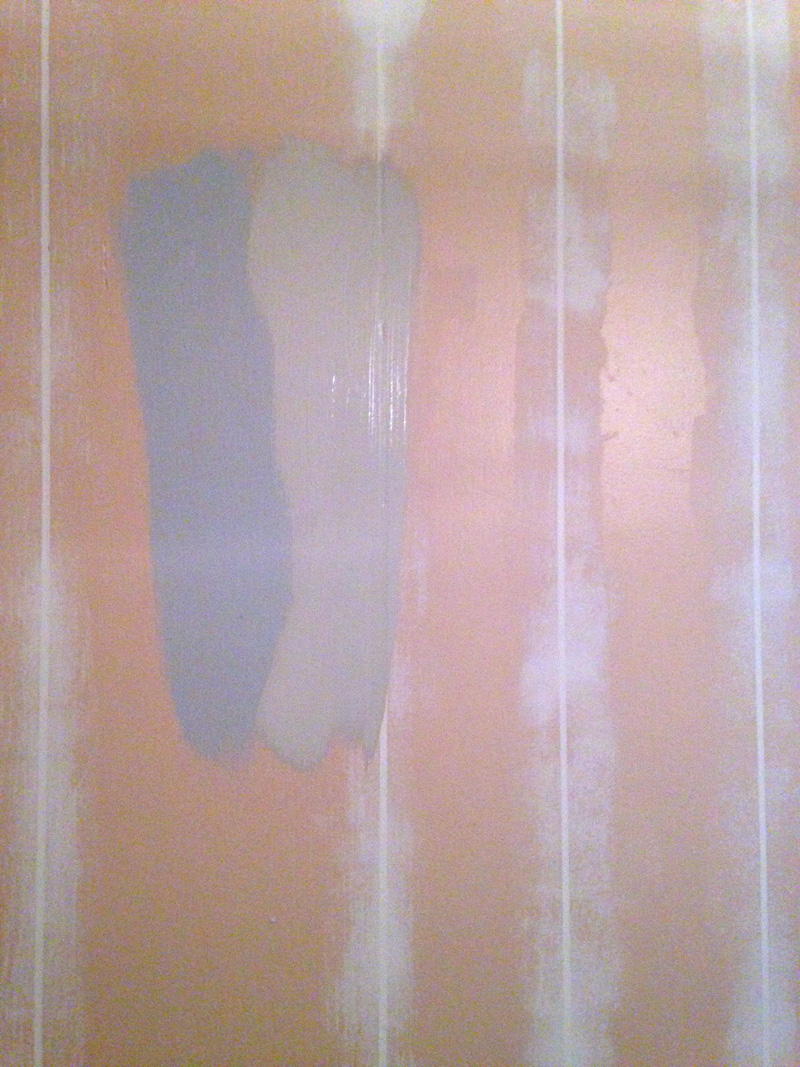 I agree, it's perfect! Thanks Lindze!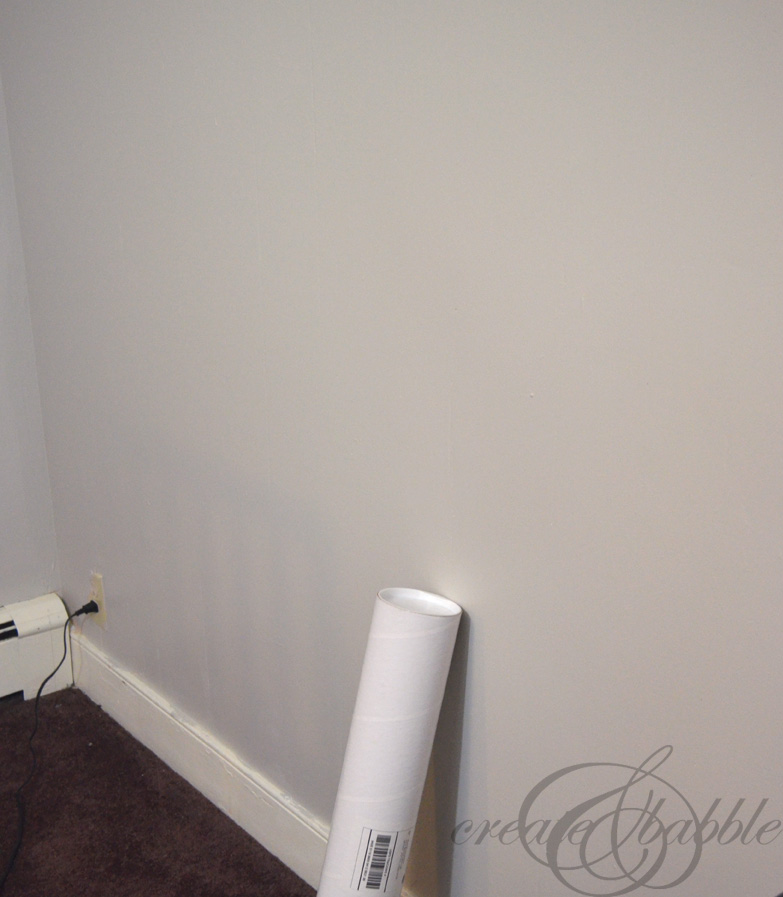 Next, we paint the trim. Then we can move on the more "fun" stuff. But we needed a break from all of that "wall work". After hours and hours of applying joint compound, sanding, cleaning up dust and then painting, we were anxious to do something a little more fun.
We were both dying to see how the vinyl wall decal that I received from The Decal Guru would look on the pretty and smooth gray walls, so we jumped ahead a little ; )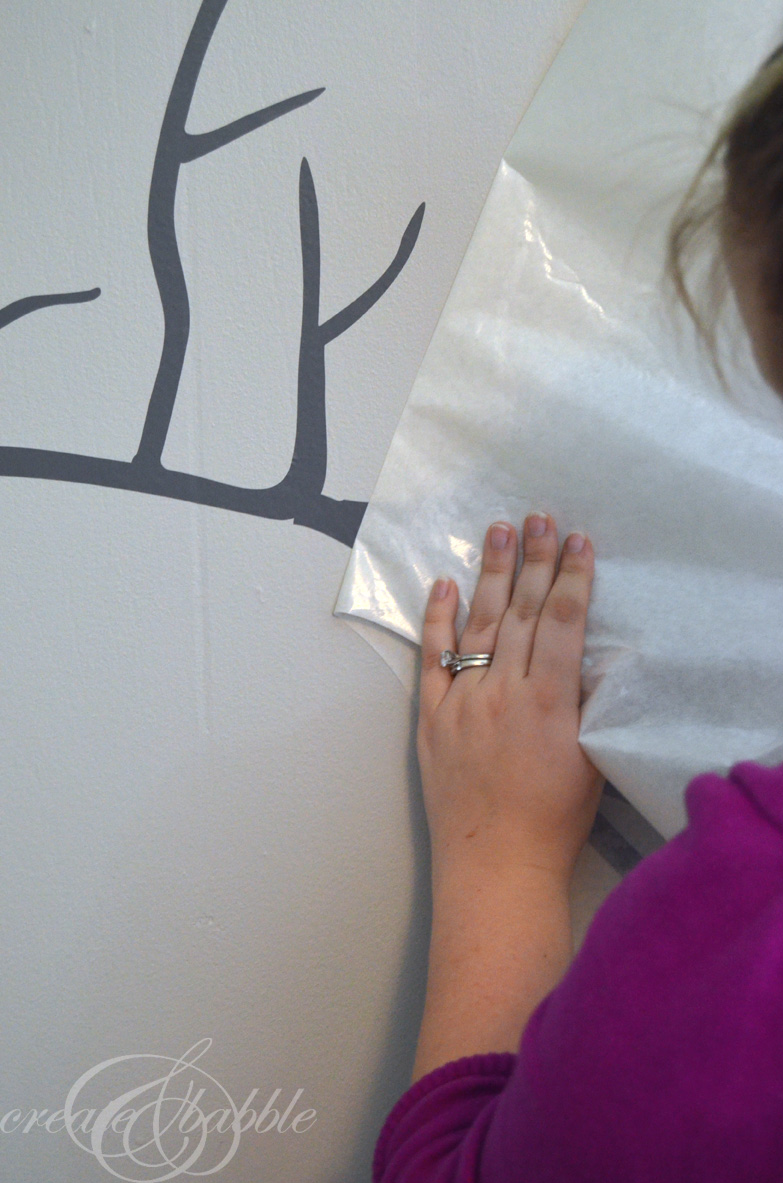 Here's just a little sneak peek at it. It doesn't look like much now (no, it's not antlers!), but trust me, it's going to look amazing! I can't wait to share the complete post about that wall decal.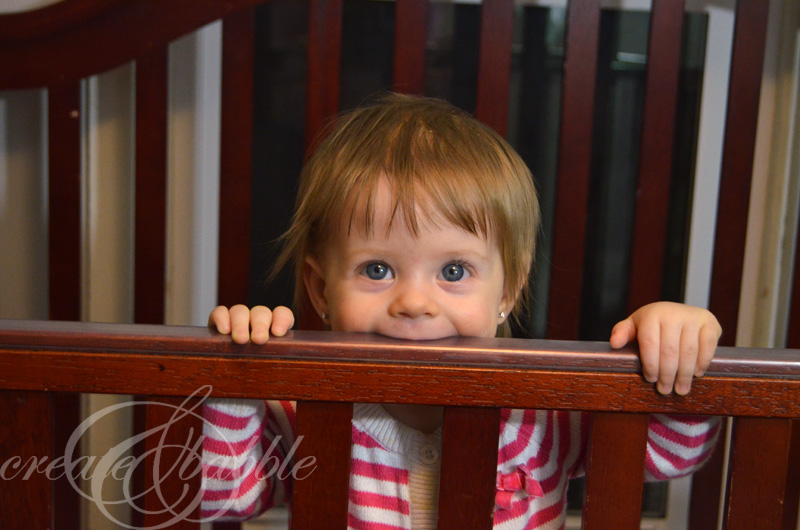 Melanie loves it, too!
There's still a lot more work to be done: paint the trim, re-stain and re-upholster the cushions of a yard-sale glider, decide on fabric for the curtains and crib linens . . .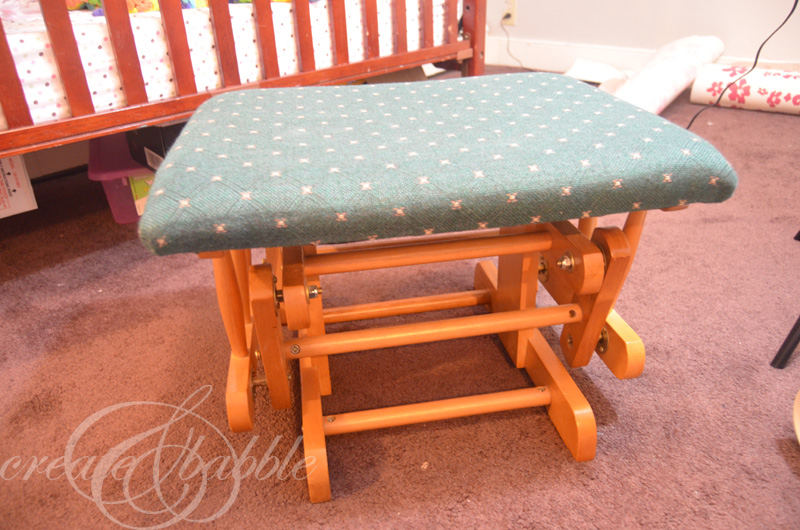 . . . and finish my "build" for the room. Like many older homes, two of the three bedrooms in my daughter's house do not have closets, so I'm building a big armoire. After all, Melanie needs a place to hang all the pretty dresses that Nanny gets for her ; )