I wrote this post as part of a paid campaign with Plaid Crafts, Michaels and Blueprint Social. The opinions in this post are my own.
I have a fun project to share today, thanks to the folks at Plaid Crafts, Michaels and Blueprint Social!
The timing was perfect. As you may know, I've been busy helping my daughter makeover the baby's room and when I received my package of goodies that included a shadow box from the Spring Wood Surfaces line at Michaels, I knew what I wanted to make.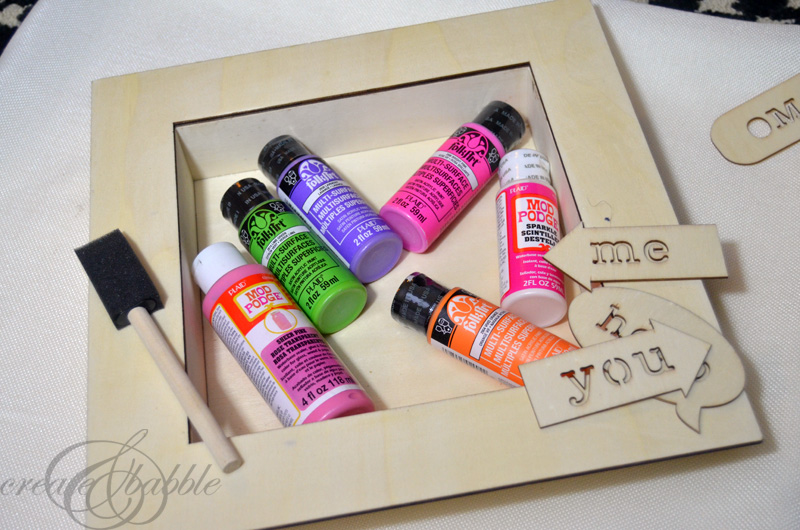 I could have just painted the wooden shadow box but then I thought how pretty it would look if I covered it with scrapbook paper.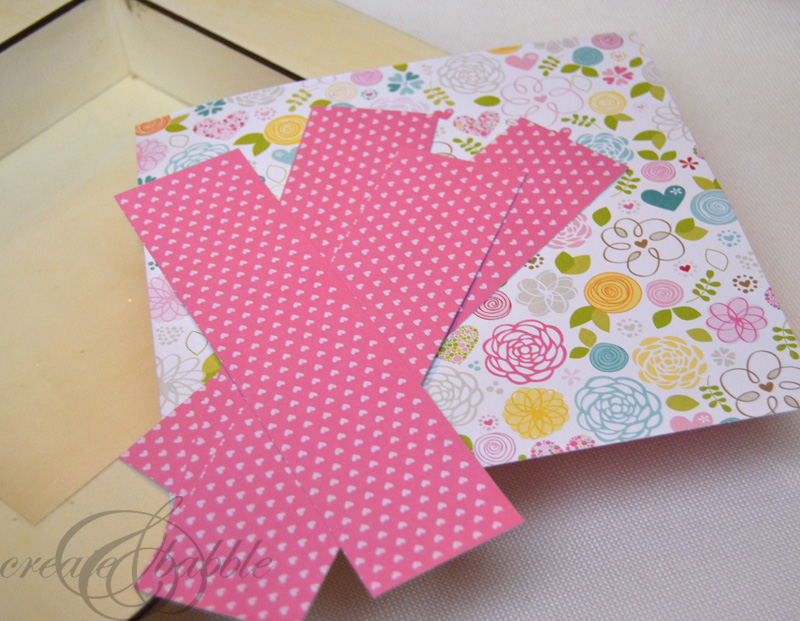 I found some pretty card stock in my stash and cut it to the sizes I would need to cover the inside surfaces of the shadow box.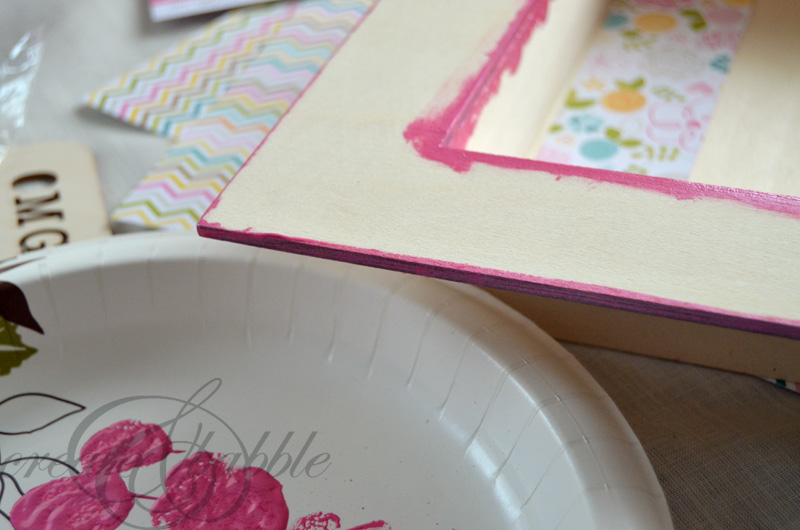 Since I didn't want the wooden edges to show, I painted them with a few coats of the Folk Art Multi Surface acrylic paint so they would blend in with the colors of the card stock.
To attach the card stock, I applied a generous amount of Mod Podge both to the back of the card stock and to the shadow box. Then I brushed on another coat of Mod Podge to make sure the card stock was well adhered.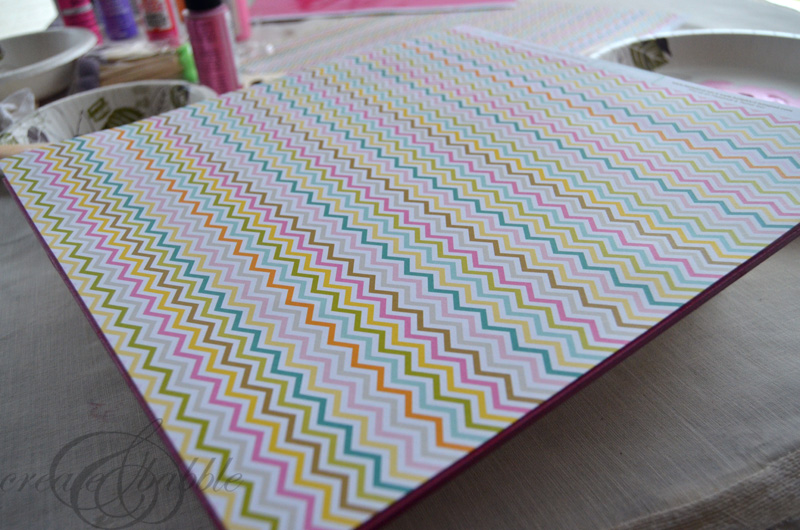 A little trick I used to cover the face frame of the shadow box was to take the entire sheet of 12″ x 12″ card stock and lay it over the frame.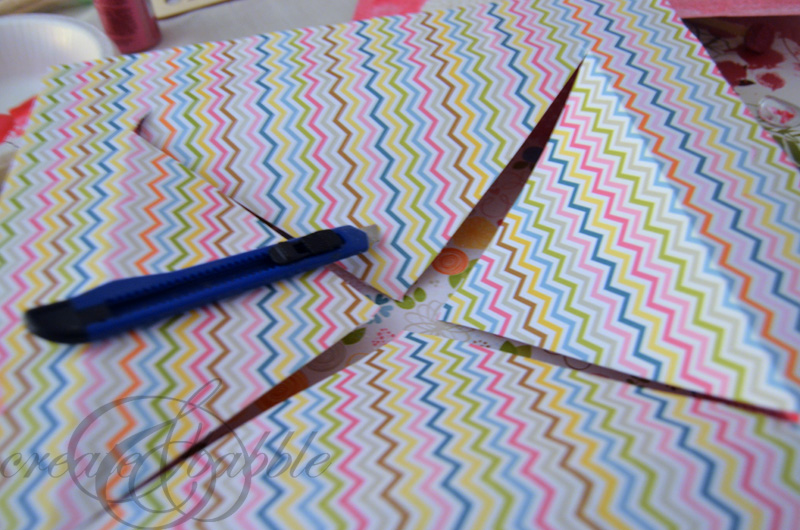 Then using a craft knife, I cut an "X" into the middle and then trimmed to fit. This avoided having seams on the front of the shadow box.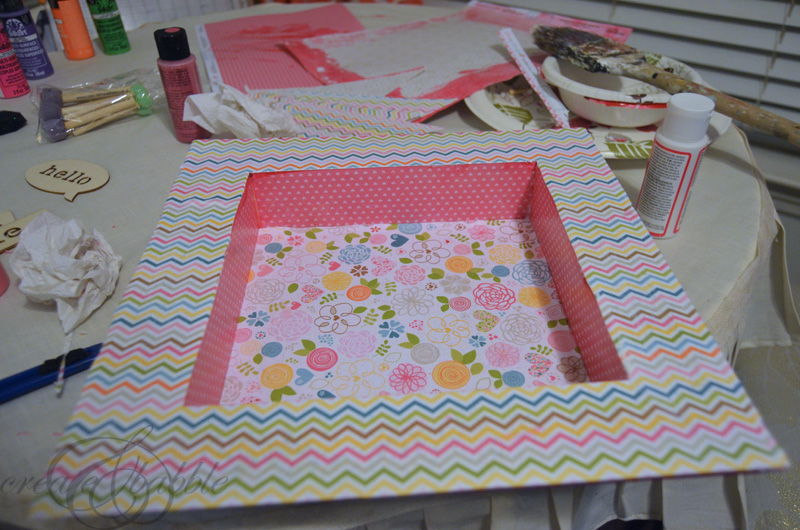 All that was left to do was decide what to put in the shadow box. A few ideas came to mind but I finally decided to adhere a framed photo of the baby taken shortly after she was born.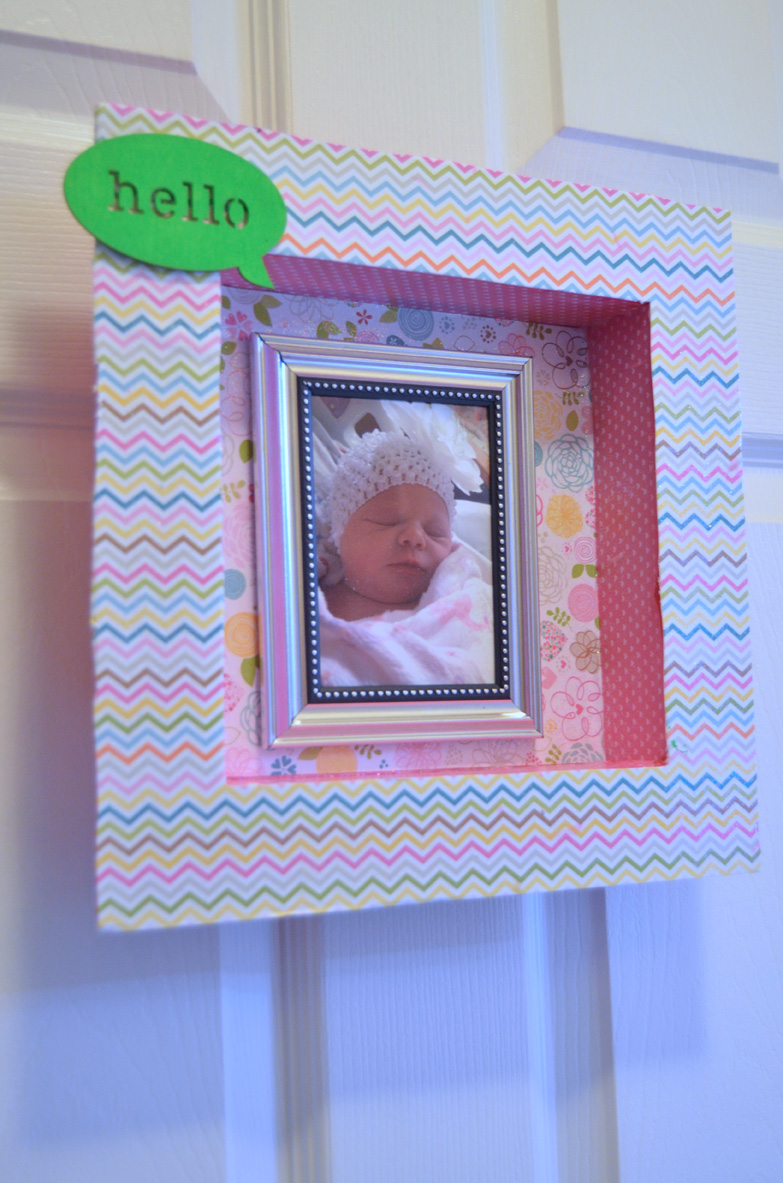 It makes such a pretty and unique door decoration for the baby's room.
You can find more project ideas and inspiration from Plaid Crafts online here:
And wait! There's more projects and tutorials to be found right here!