As a member of the DecoArt® Blogger Outreach Program, compensation for this post was provided; opinions and crafty inspiration, provided by me!
My daughter was just saying the other day that she needed a safe place to store her wedding rings when she's doing dishes, cleaning, etc. So when Deco Art asked me to try out their Americana Multi Surface paints, I decided to try my hand at painting on ceramic dishes that are a perfect size to hold rings.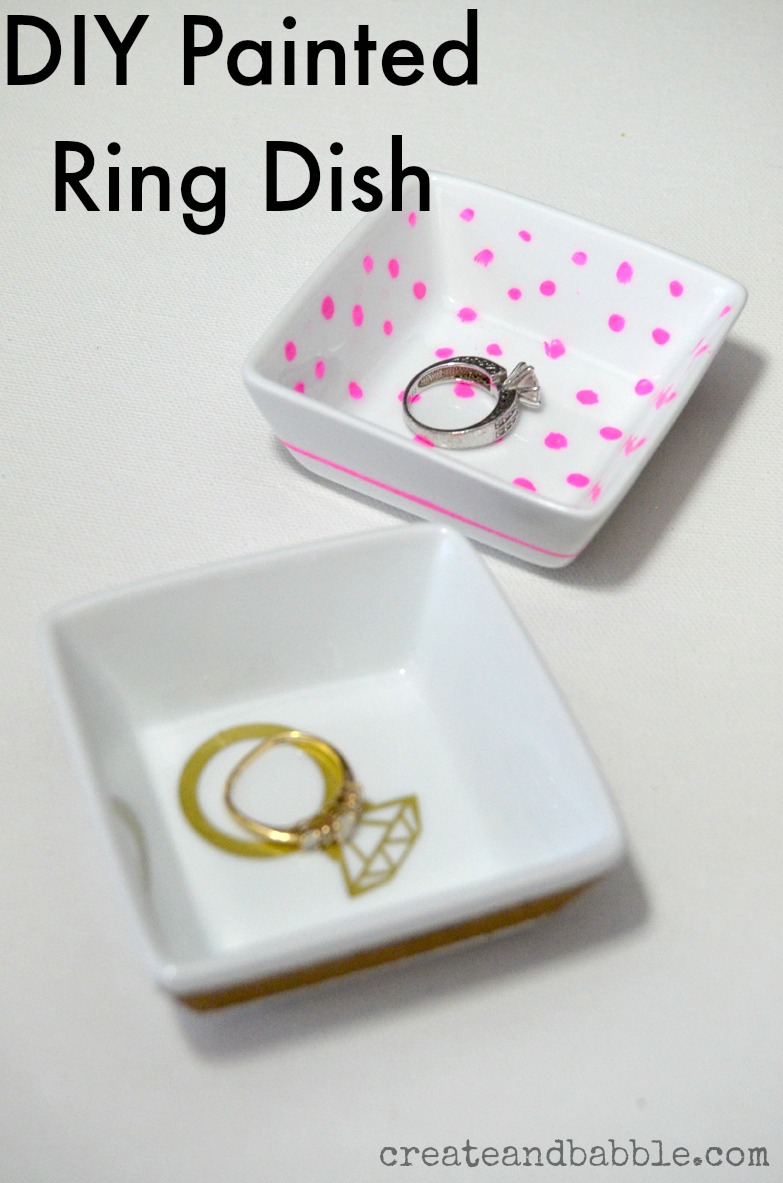 Now I am not an artist, so I went very simple for these ring dishes. Dots and stripes. I can paint those!
First, I gathered my supplies. The dishes are called tasting dishes. Aren't they cute? They are 2-1/2″ square. The perfect little size to hold rings. You'll also need a paint brush, a sponge brush, and painter's tape.
And of course paint: DecoArt's Americana multi-surface Satin in the colors of your choice.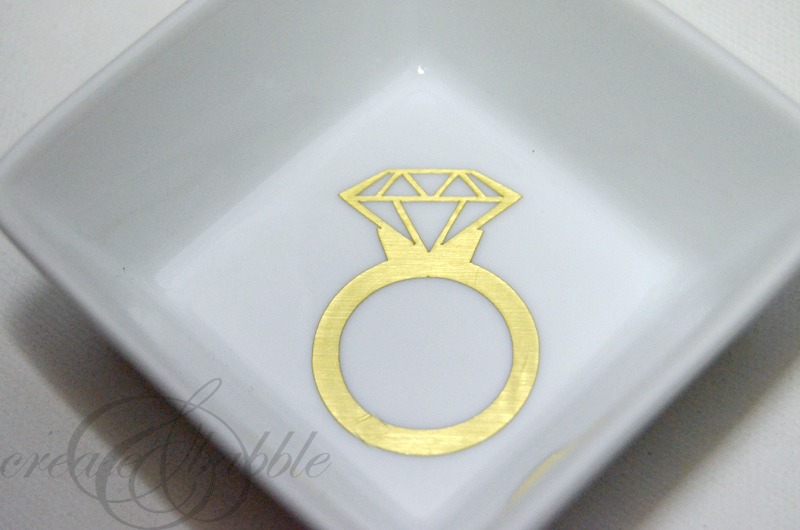 For the first one, I adhered a big, fun diamond ring that I cut out of gold vinyl using my Silhouette.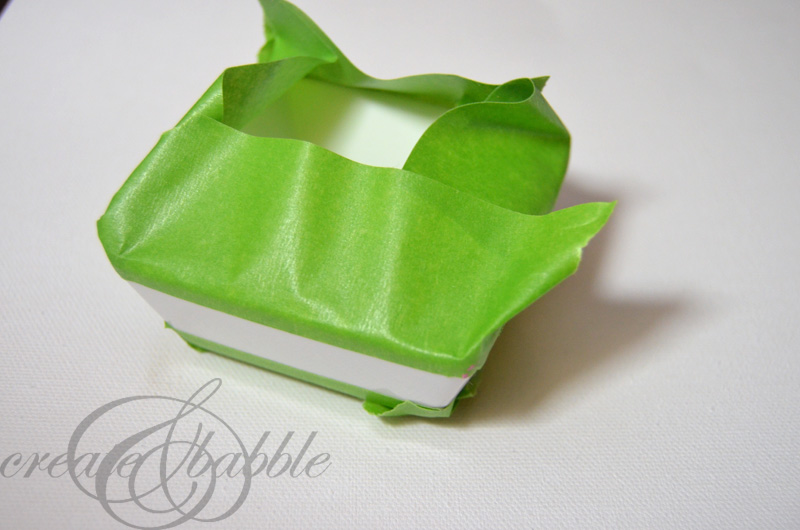 Then I taped off a wide stripe using painter's tape, making sure that the edges were well pressed down onto the dish so the paint would not seep under.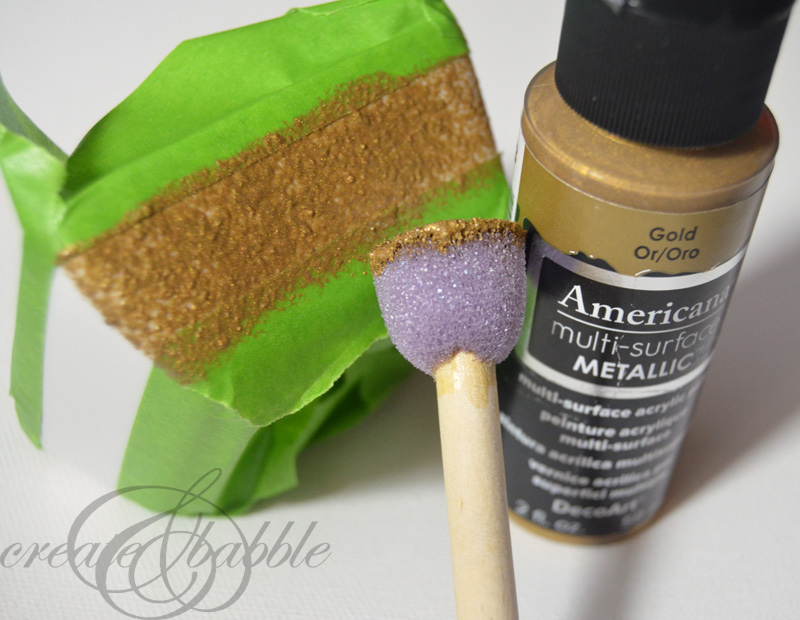 Next, I pounced on two coats of the Gold Metallic DecoArt Multi-Surface paint and let it dry overnight.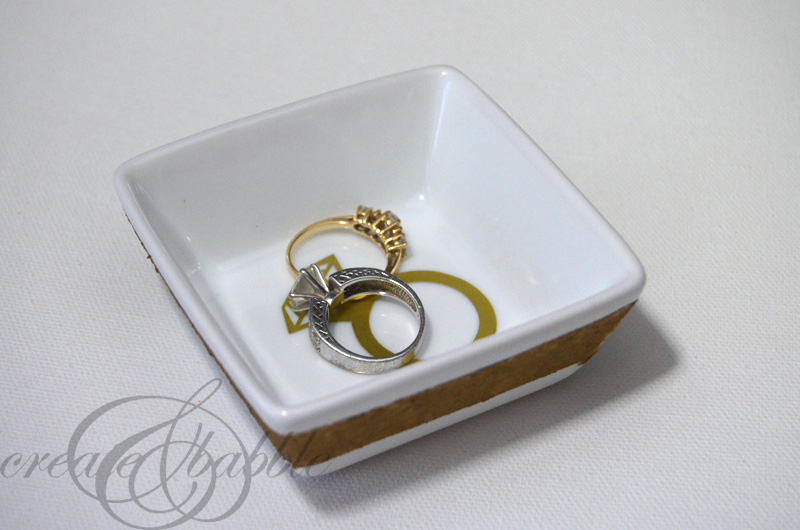 The next morning I removed the tape and my pretty, new ring dish is ready to use! (Let your finished ring dish air dry, or "cure" for four days. Place the ring dish on a baking sheet, place in a cold oven and bake the ring dish at 325 degrees for 30 minutes. Let cool completely and your ring dish is safe to both hand wash and put in the dishwasher)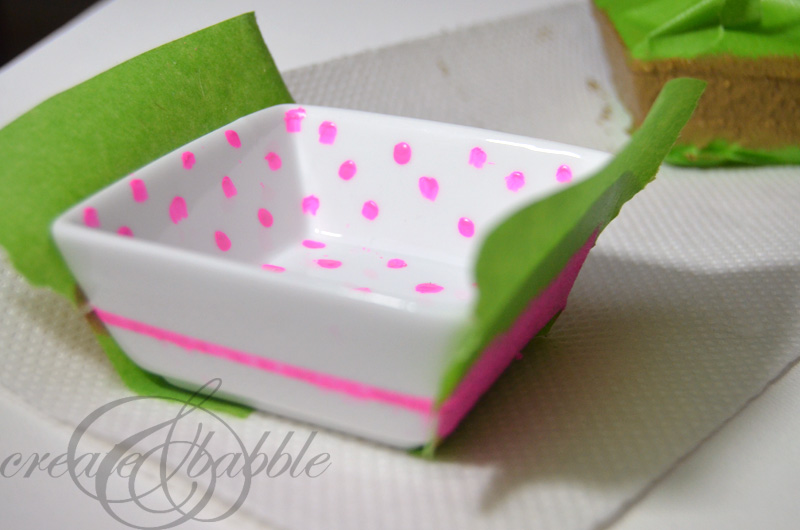 Since these are so fun and easy to make, I made another one! For ths one, I used the color Flamingo. Isn't it pretty! With my unsteady hand, I painted dots on the inside of the dish with a small artist's brush. I might have had better results with a q-tip or eraser end of a pencil. Or just a steadier hand ; )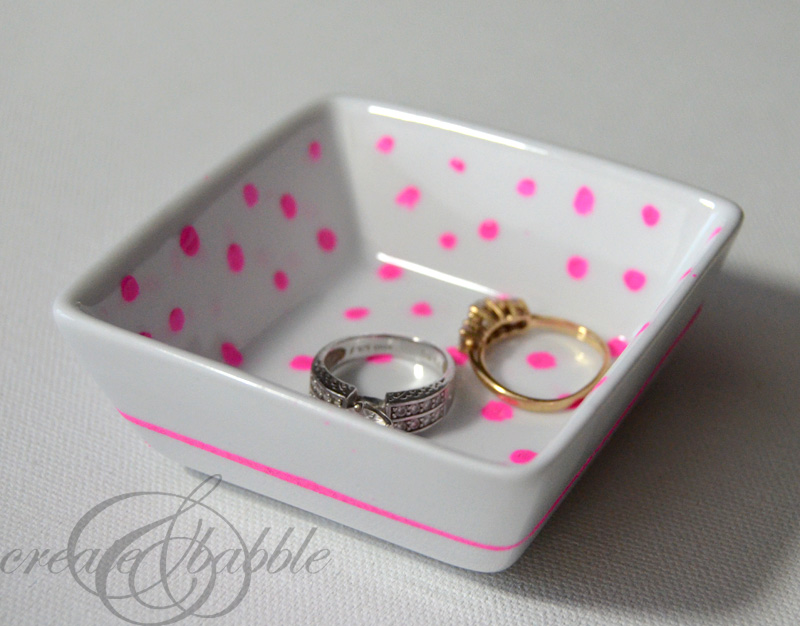 For this one, I painted one thin stripe on the outside. Maybe I should add another stripe or two?
How would you paint your ring dish?
Americana Multi-Surface paint is available in Michaels. Visit the DecoArt Multi-Surface website for more crafting ideas and inspiration.
Disclosure: This post may contain affiliate links.