While I was looking for inspiration for Easter Onesies, I found myself drawn to the machine embroidered designs. They are so pretty – I love how the outline of the embroidery makes the patterned pieces of the design pop. Well, since I don't have one of those fancy machines, I thought I'd try to get the look using patterned heat transfer vinyl and glitter heat transfer vinyl.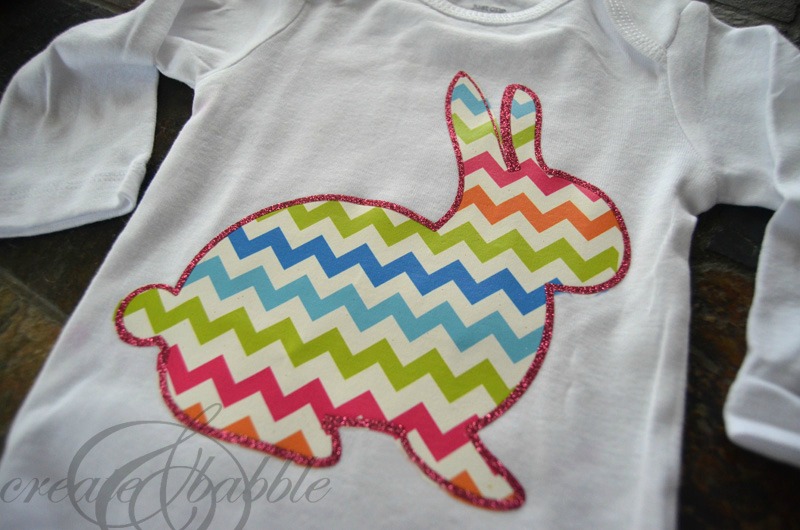 What do you think? Not too bad? I think the glitter vinyl outline gives the bunny definition and makes the patterned HTV design pop.
Want to try it? Here's how I did it and it's super easy.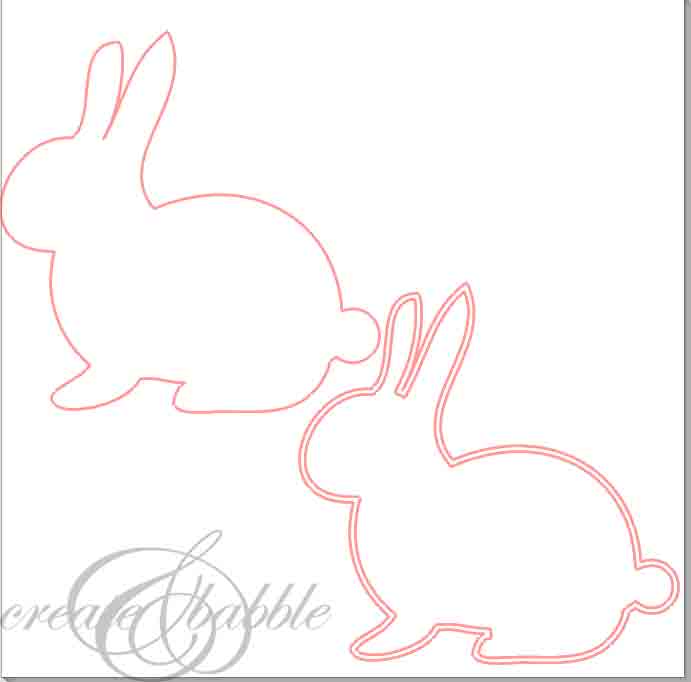 First, open your design in Studio. I used (Design ID #39818) from the Silhouette online store. Then make a copy of the design. Select one bunny and open the Offset window and create an internal offset. Adjust the amount of offset using the up arrow. (I bumped mine up to 0.0100). Now select both shapes – (the original and the offset) – right click – choose "Make Compound Path".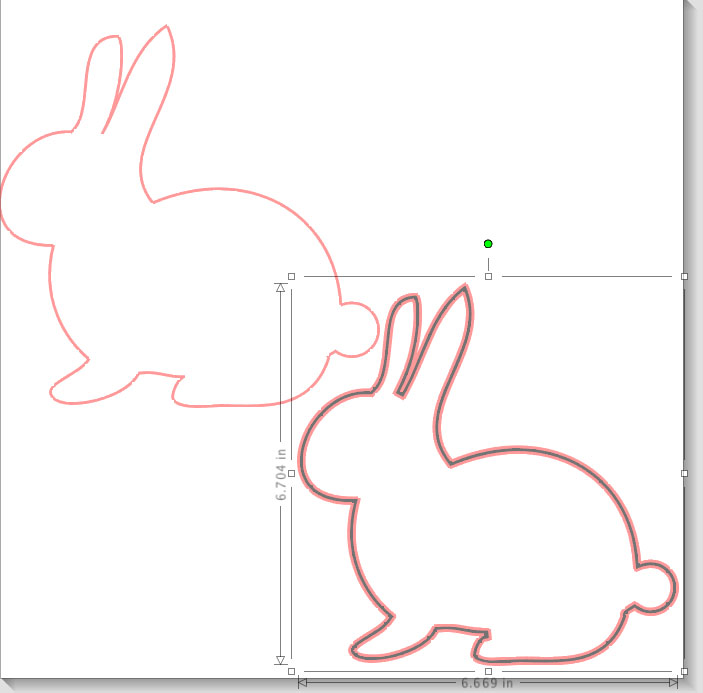 You can fill the shape with color to check that you did it right ; )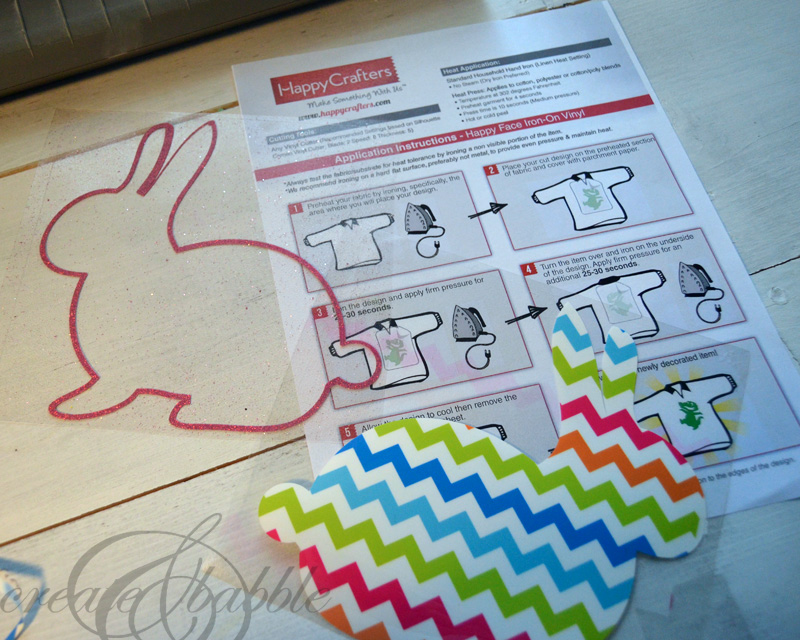 Now it's time to cut your shapes.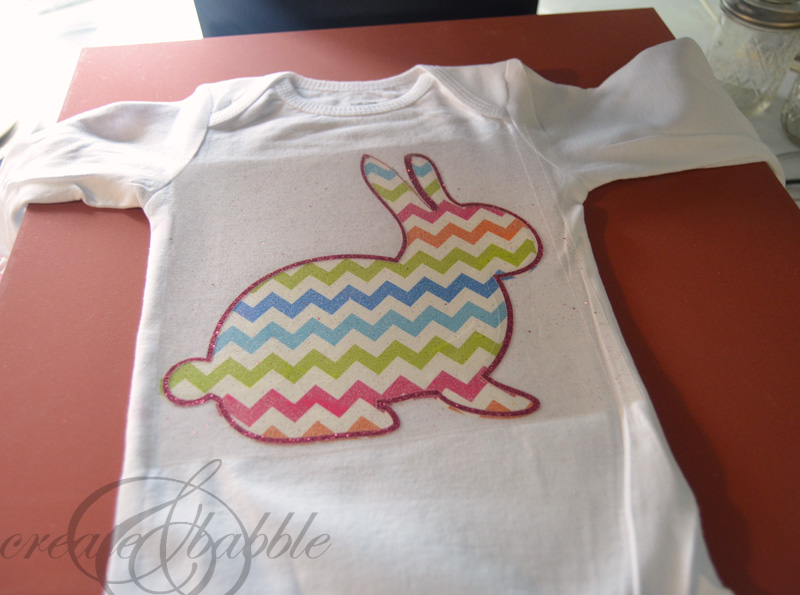 Then iron them on. First the patterned bunny, then the bunny outline. Lucky me – I got a heat press for Christmas and I love it! If you're in the market for a heat press, I really like mine and highly recommend it.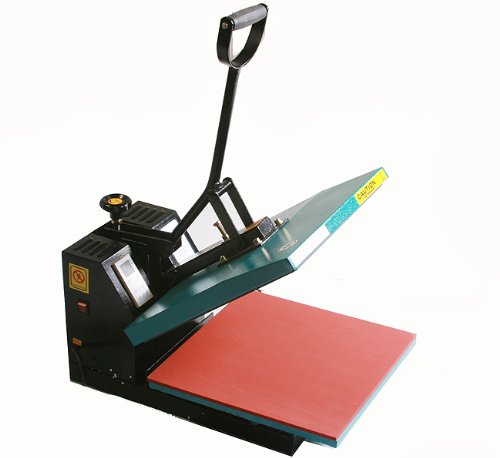 New Digital 15″ x 15″ T-Shirt Heat Transfer Press Sublimation Heat Press Machine 1515GB
 (affiliate link)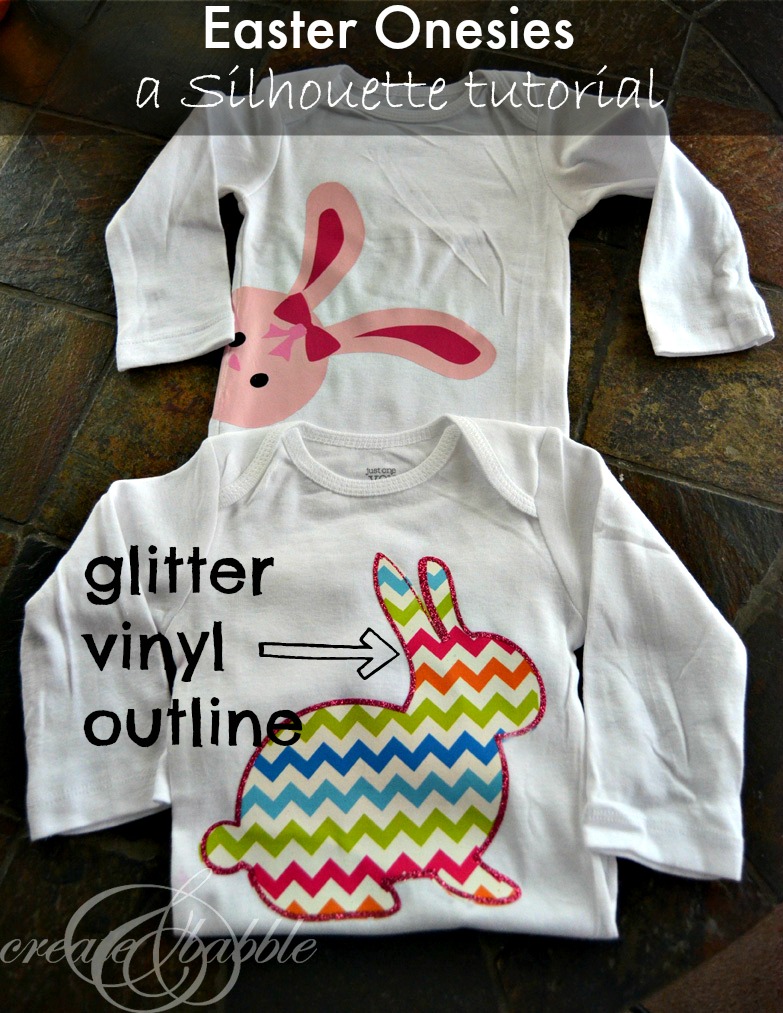 You could also use this method with a fabric shape that was cut and applied with Heat N Bond. It would keep the edges from pulling up and fraying.
As you can see I made two Easter onesies for the baby. The first one I made was before I came up with the glitter vinyl outline idea, but it's still cute ; )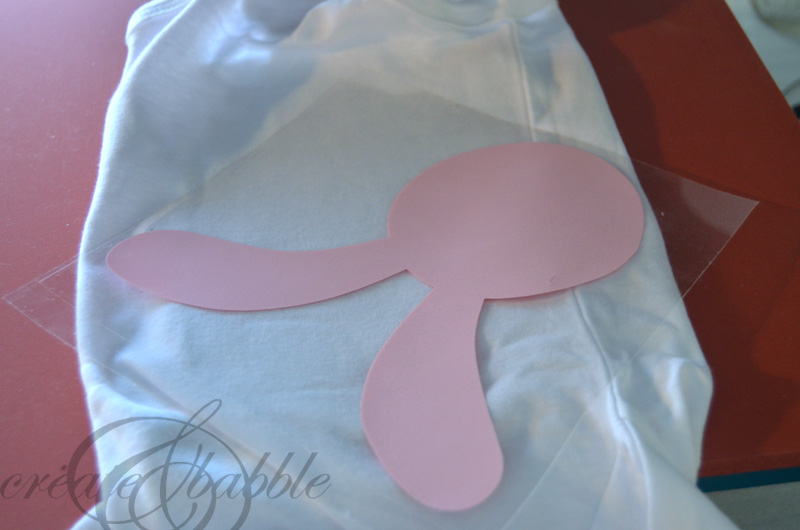 I had to fiddle with the design of the shape, and then wrapped it around the side of the onesie. Instead of laying the onesie down flat on the heat press, I just adjusted the onesie so that the side seam was showing. (see photo above)

DISLOSURE: Some of the vinyl used in these onesies was provided by Happy Crafters. Happy Crafters asked me to become a blog affiliate for them, but first wanted me to try their product. I am happy to say that I really like the vinyl that I received and can't wait to use more of it. A big thumbs up from me!