"A-tisket a-tasket
A green and yellow basket
I wrote a letter to my love
And on the way I dropped it,
I dropped it,
I dropped it,
And on the way I dropped it.
A little boy he picked it up and put it in his pocket."
That rhyme has been playing over and over in my mind ever since I made over an old picnic basket that I found.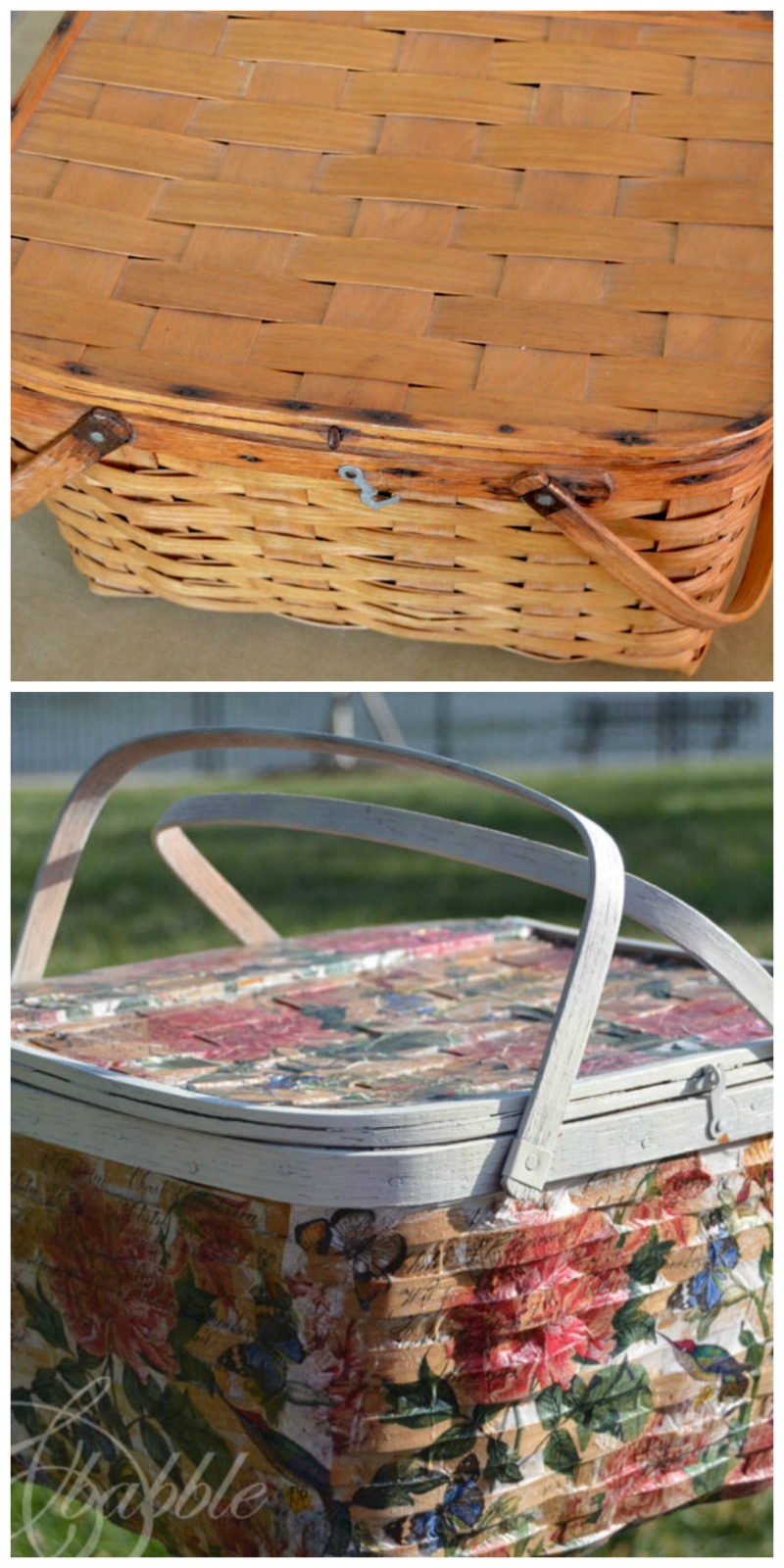 Dan and I went to visit a few antique stores in a neighboring town and I found this cute, old picnic basket that has seen better days.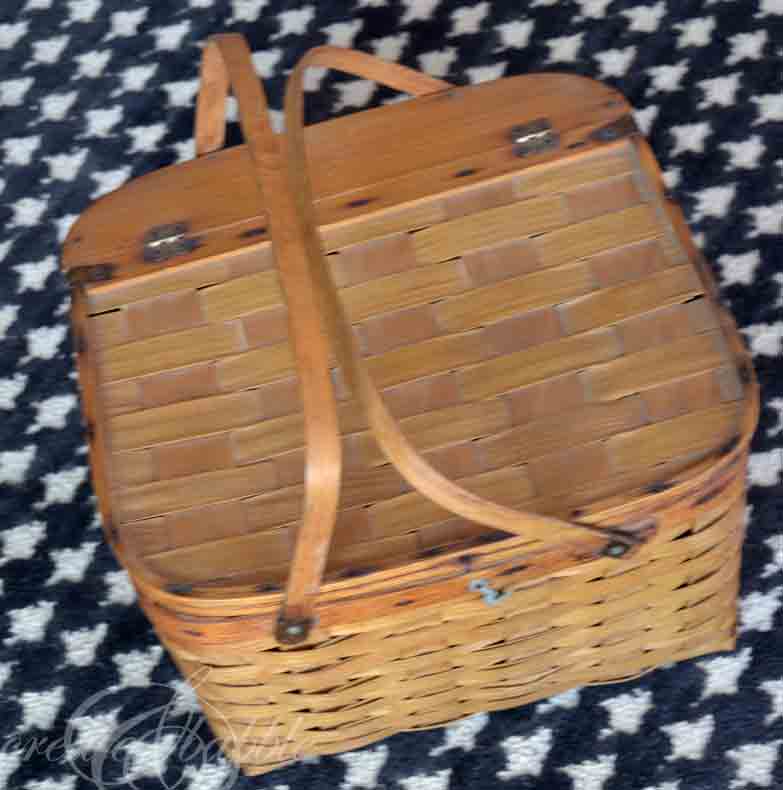 Since I've been wanting to decoupage something for the longest time, I thought this basket would be my guinea pig!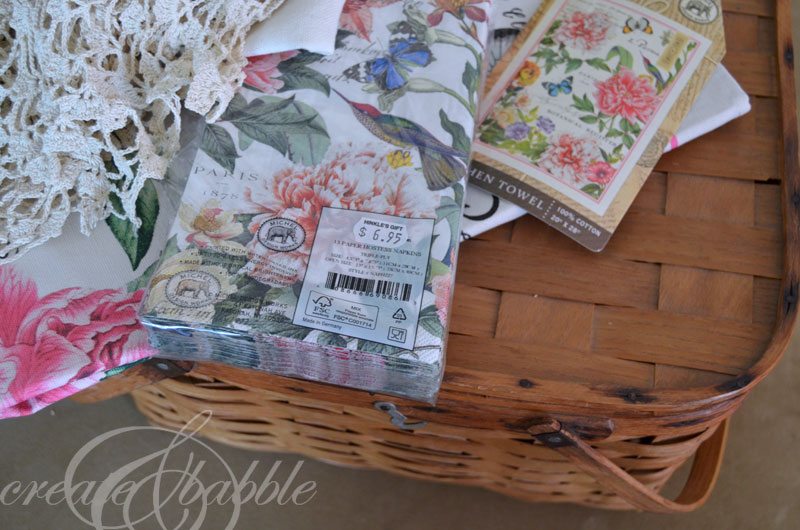 I picked up a pack of 3-ply napkins in a pretty, floral print. I couldn't help myself and bought the matching kitchen towel, too ; )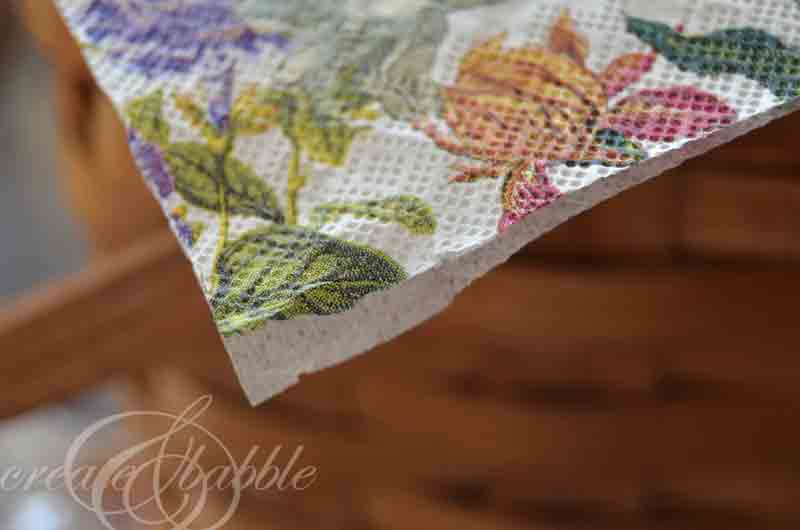 The hardest part of this whole project was separating the three plys of the paper napkins ; )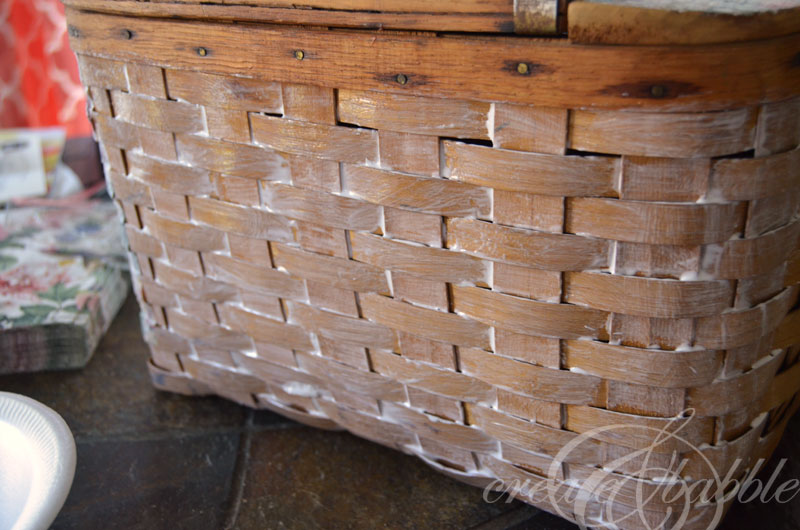 First I brushed on a layer of Mod Podge onto a section of the basket.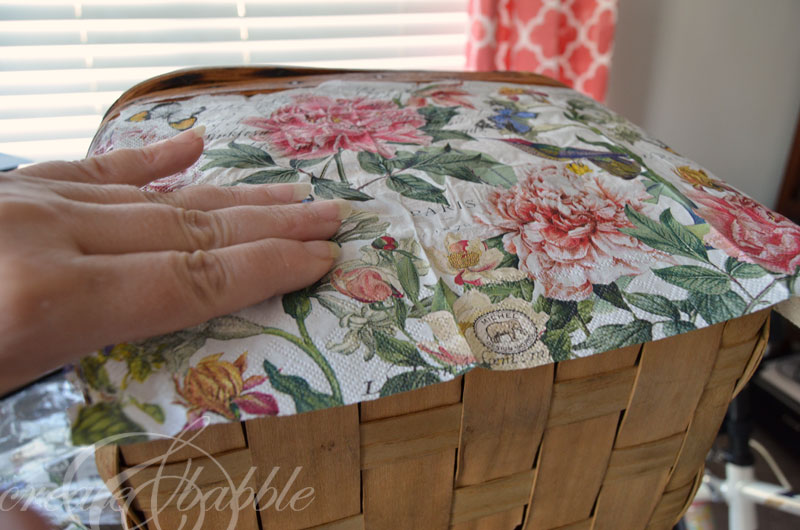 To apply the napkin? I just laid it down and press it onto the basket with my fingers.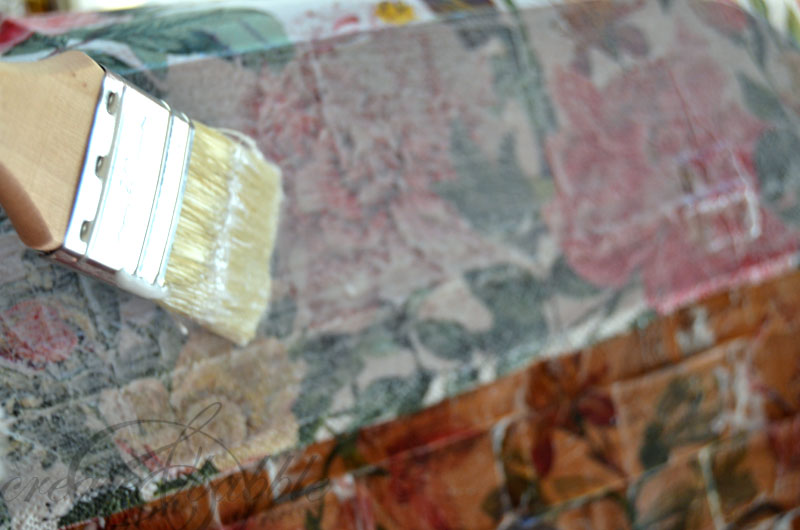 Then I brushed on more Mod Podge right on top of the napkin layer.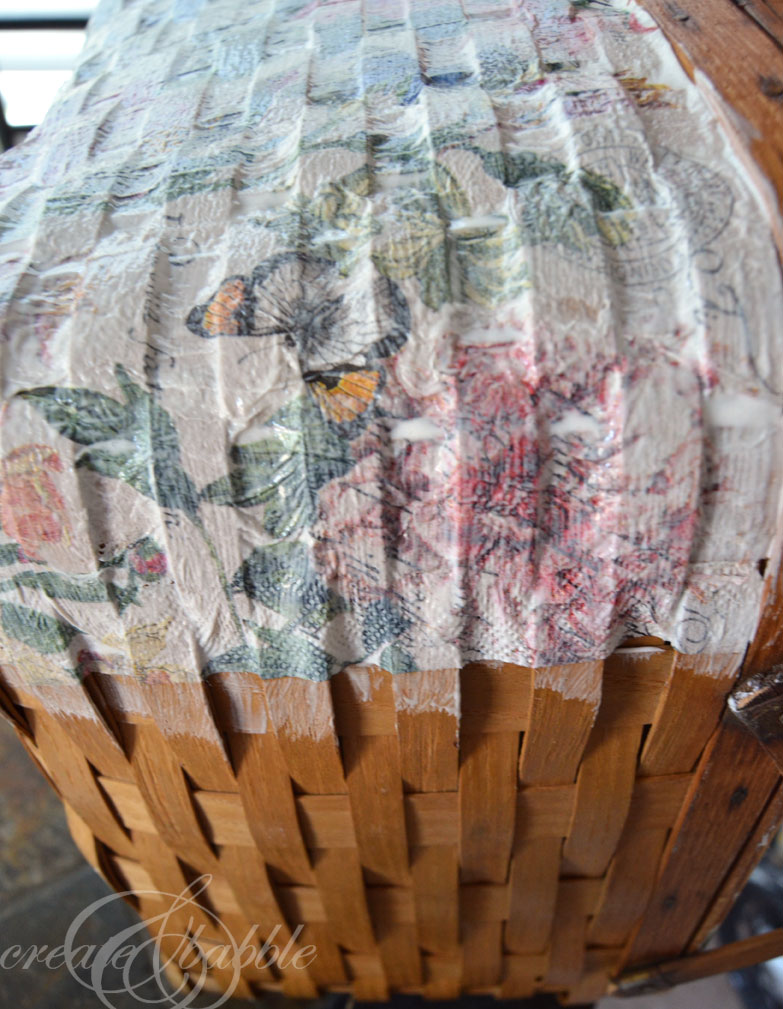 The white Mod Podge dries clear. I love how you can still see the texture of the weave of the basket.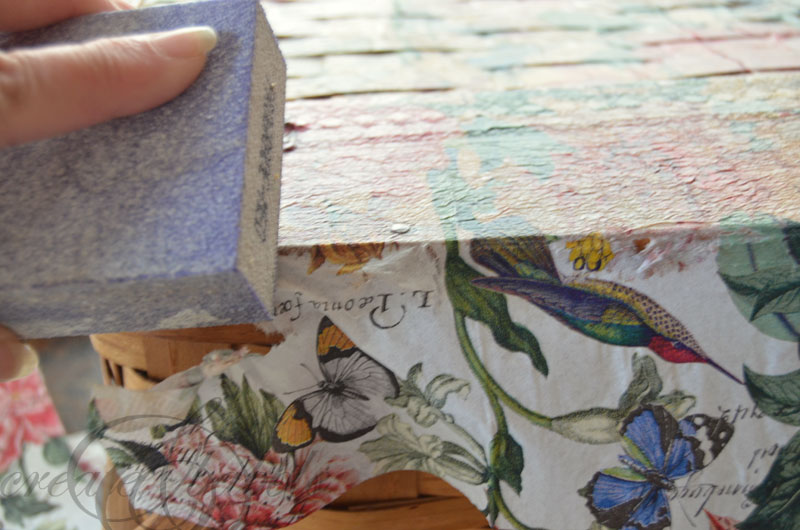 I waited until the next day to make sure the Mod Podge was completely dry and then I sanded the edges to remove the excess napkin edges. I also lightly sanded the entire basket.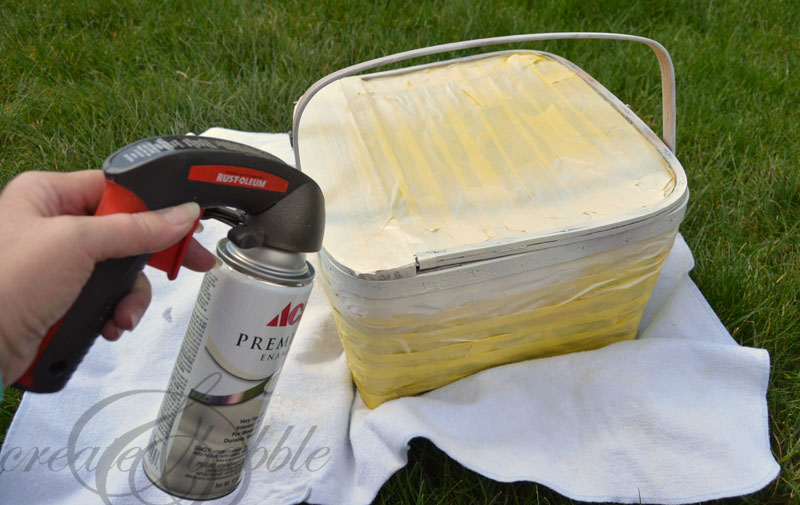 I didn't decoupage the rim of basket, the edge of the lid and handles. I wanted to paint them white for some contrast. So I covered the decoupaged surface of the basket with painter's tape, then used white spray paint to paint the rim, handles and lid edges.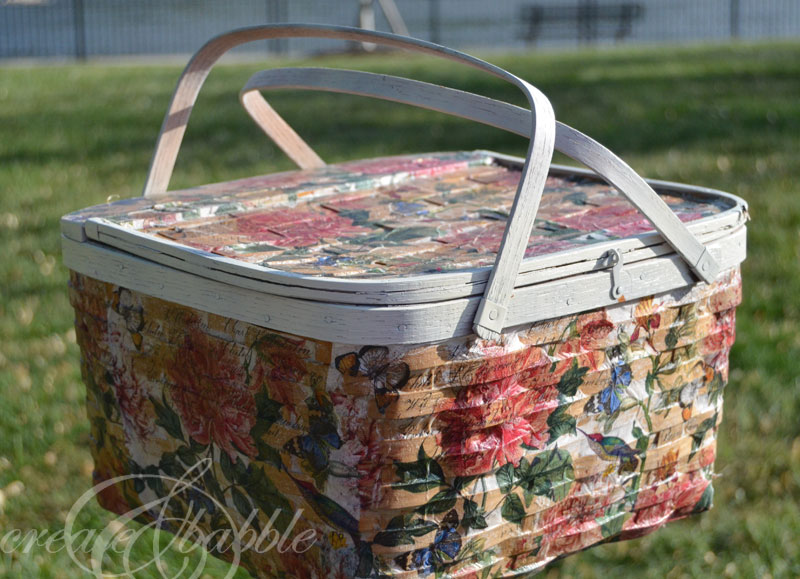 Here it is, all done . . . .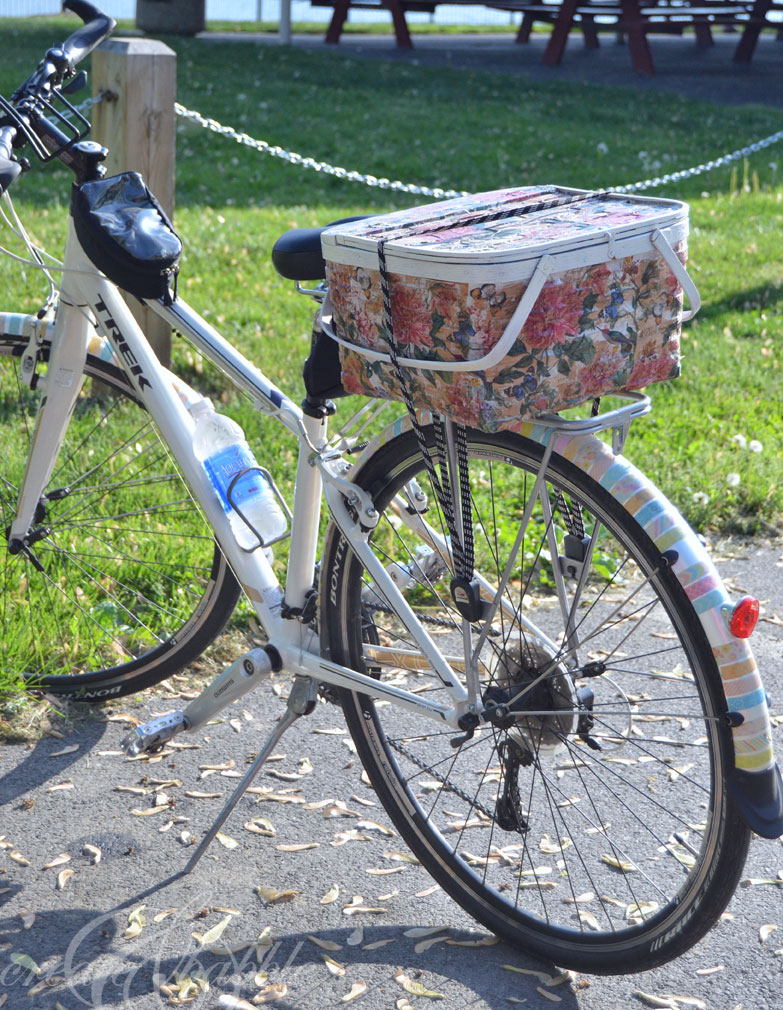 . . . and ready for it's first picnic! I love how this pretty, little basket fits nicely on the back of my bike! (Can you believe that's the same washi tape on my bike fenders??? It is!!!) That washi tape has almost two years and a few hundred miles on it!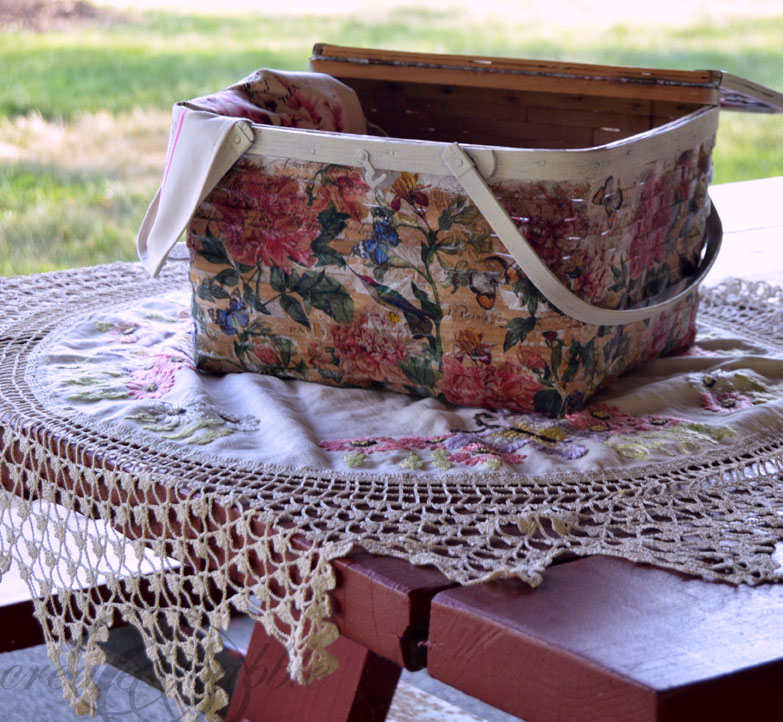 I also bought the large doily/table cloth at the antique store. I love how the flowers and colors coordinate with my updated basket.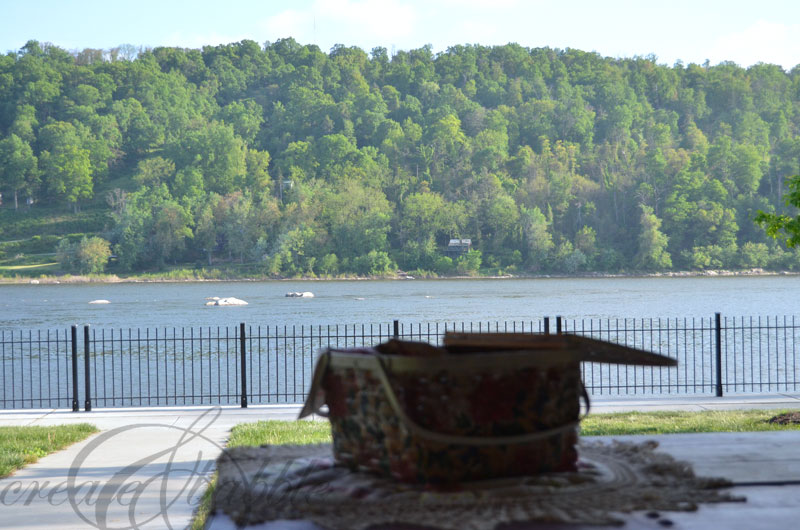 This picnic spot is along one of our favorite bike trails that runs along the Susquehanna River in Marietta, Pennsylvania.

I link to these great parties:
Monday Funday / Inspire Me Monday / Inspiration Monday  / Project Inspired  / Something to Talk About / Creative Spark / The Scoop / Tutorials & Tips / Hit Me With Your Best Shot/ One Project at a Time / Show & Share / Whimsy Wednesday /  Wow Us Wednesdays / This Is How We Roll / Weekend Retreat / Creativity Unleashed / The Creative Circle / Freedom Fridays / Feathered Nest Friday / Link Party Palooza / Foodie Friends Friday / The Party Bunch / Furniture Feature Friday / Party Junk / Think Pink Sunday / Finding The Pretty & Delicious / Making Monday  /  That DIY Party /