This is perfect timing. My niece's wedding is this weekend and this month's Silhouette Challenge is DIY Gifts! This is what I made for the lovely couple.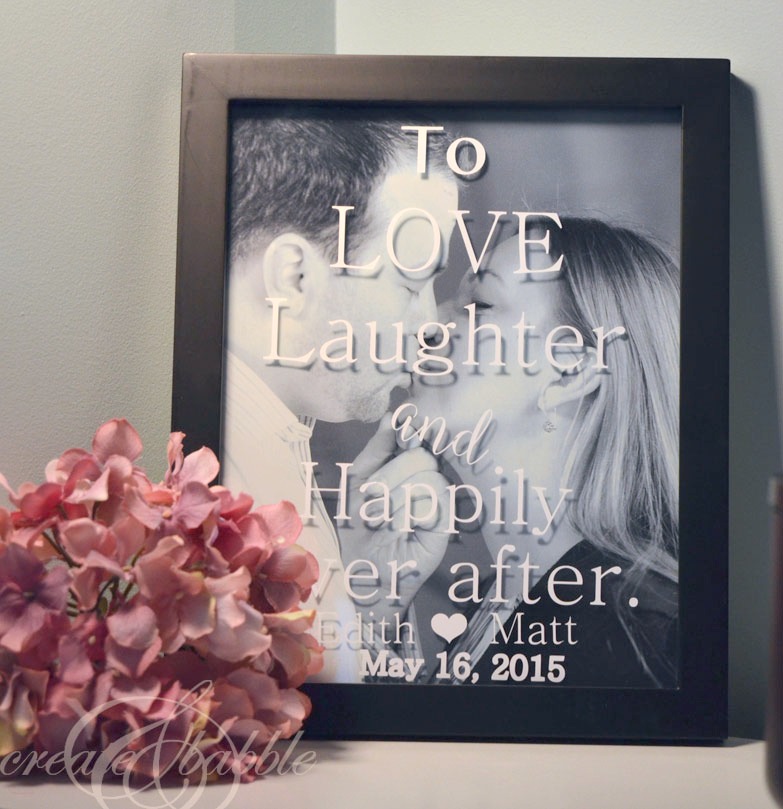 Hopefully my niece is too busy with last minute wedding details to see this post and this framed photo will be a surprise ; )
Here's how I made it (warning: this is crazy-simple): First, I stalked my niece's Facebook page and found an engagement photo (that I adore), saved it to my iPhone, and had an 8 x 10 print made at my local drug store.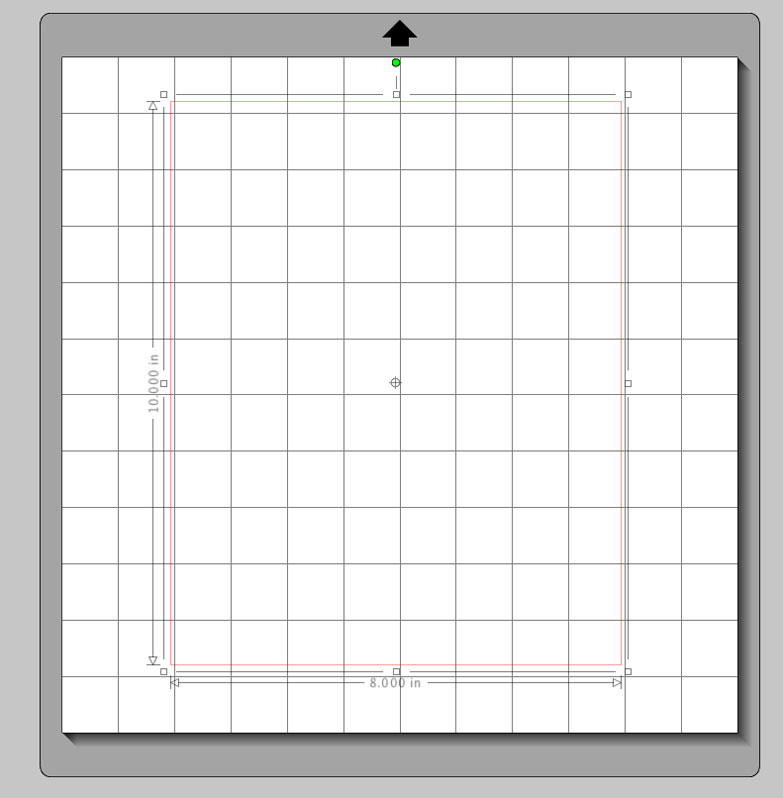 Next, in Silhouette Studio, I drew an 8 x 10 rectangle (the size of the frame), then typed and spaced the words within the rectangle. I cut the words out of white vinyl and adhered them to the top glass of the frame using transfer tape. Then I popped the photo into the frame behind the glass. It doesn't get much easier than that!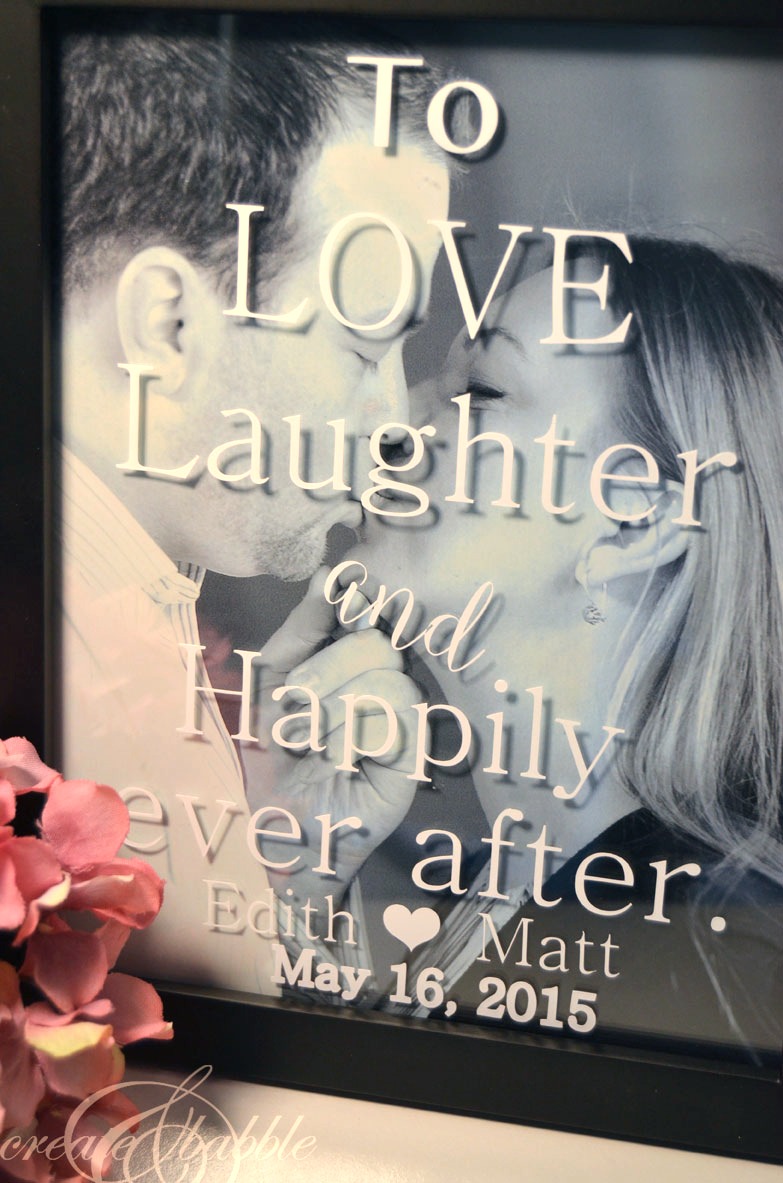 This wedding gift only took a few minutes to make and I think they're going to love it. I love making gifts with my Silhouette because the gifts can be personalized for the recipient. And it's so fast and easy! Seriously, where can you get a handmade, one-of-a-kind, personalized gift made in just minutes??? I love my Silhouette ; )
I can't wait to give this gift to the bride and groom, and I can't wait for this wedding! Weddings are the only time when my entire family manages to be at the same place at the same time. I have three brothers and two sisters; add in their spouses, kids and grandchildren and we total well over 20. Add in the fact that we are scattered over four states then it's easy to see why all of us getting together is quite a feat!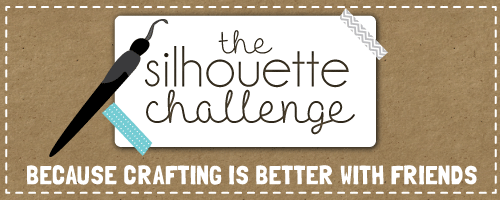 Want to Check Out More Silhouette Projects?
My Silhouette Challenge buddies and I are all sharing projects on our blogs today, so peruse the projects below for a wealth of Silhouette inspiration!
1. Weekend Craft // 2. Where The Smiles Have Been // 3. Confessions of an Overworked Mom // 4. Simply Kelly Designs // 5. Adventures in All Things Food // 6. Sisters, What! // 7. Create & Babble // 8. Creative Ramblings // 9. Practically Functional // 10. Briick by Briick // 11. My Paper Craze // 12. DIYJustCuz // 13. Made in a Day // 14. The Thinking Closet // 15. Architecture of a Mom // 16. Get Silvered