This week seems to have a washi tape theme! It started yesterday when I talked about the five-year-old washi tape on my bicycle and continues today with more Washi Tape Ideas.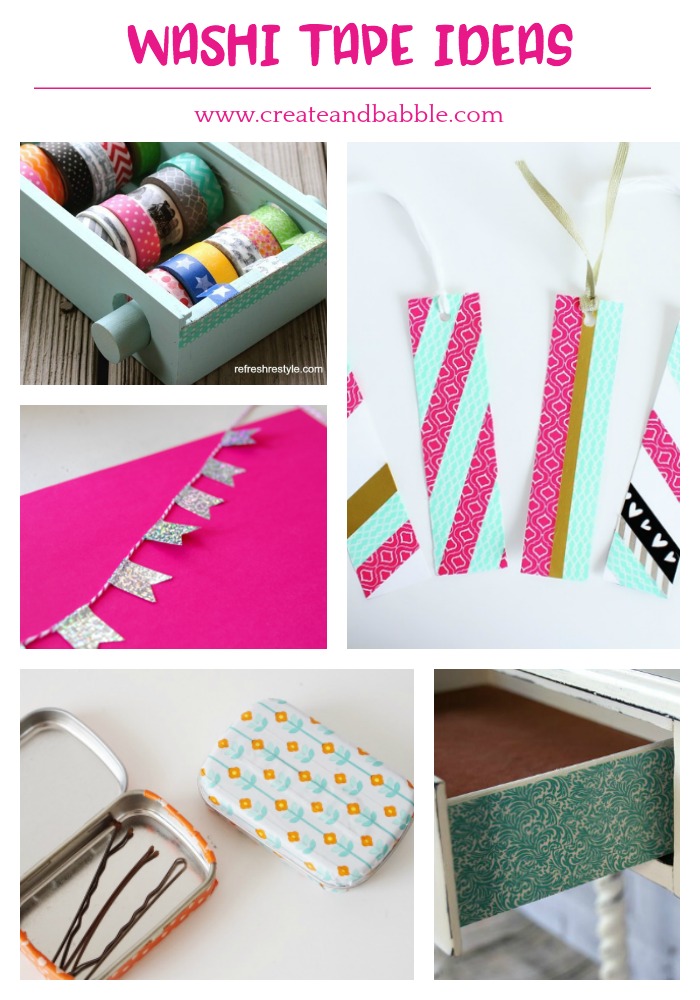 I have gotten so many compliments on my washi-taped bike that I wanted to see what other creative bloggers are doing with washi tape. Here is a small collection of more washi tape ideas I found: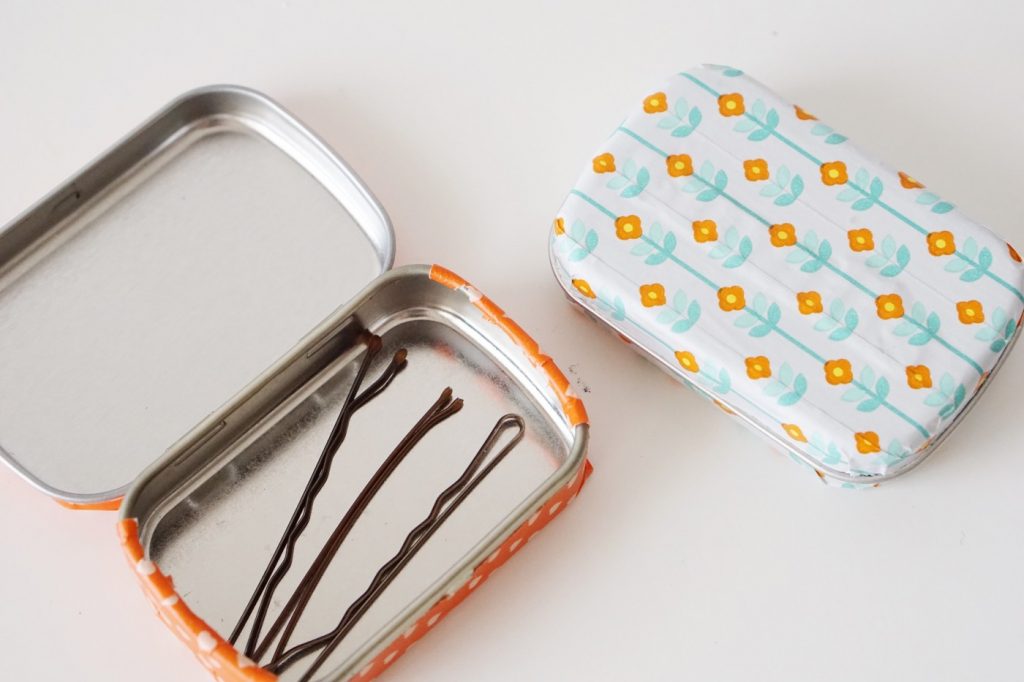 How cute is this upcycled mint tin from DIY Candy
I may earn money or products from the companies mentioned in this post at no additional cost to you. As always I only recommend products and services that I use and love.
Did you know that washi tape now comes in wider widths? I have three rolls of Scotch Washi Tape
that are over 4″ wide that I'll be using on my Thrift Store UPcycle project tomorrow.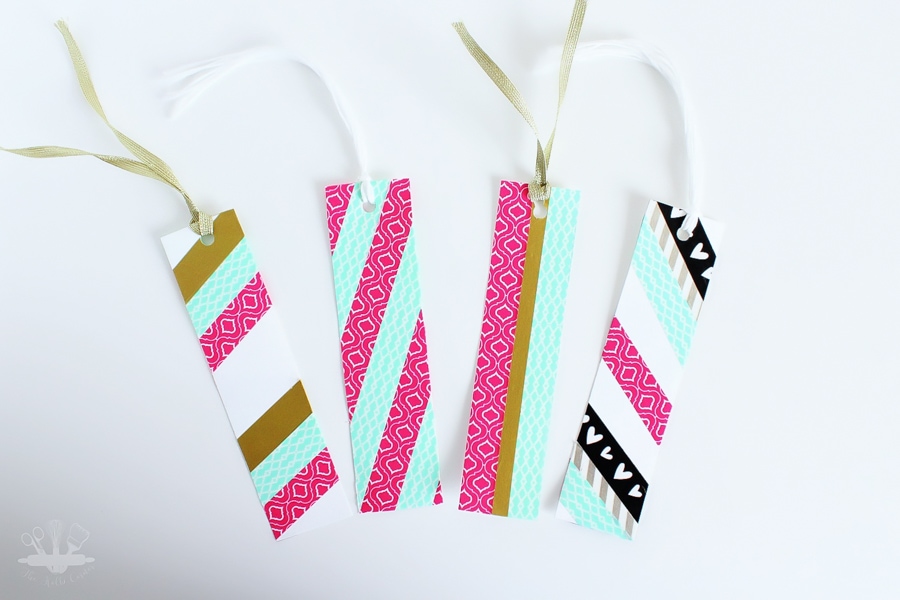 Pretty bookmarks from Domestically Creative. These would be so easy for the kids to make!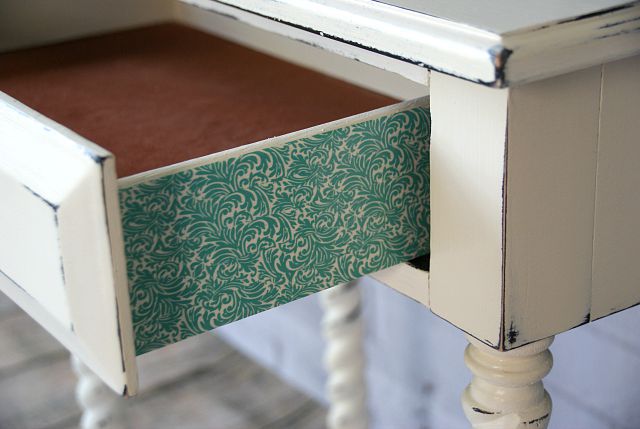 I love this idea from Canary Street Crafts of adding detail to furniture by attaching washi tape on the sides of a drawer.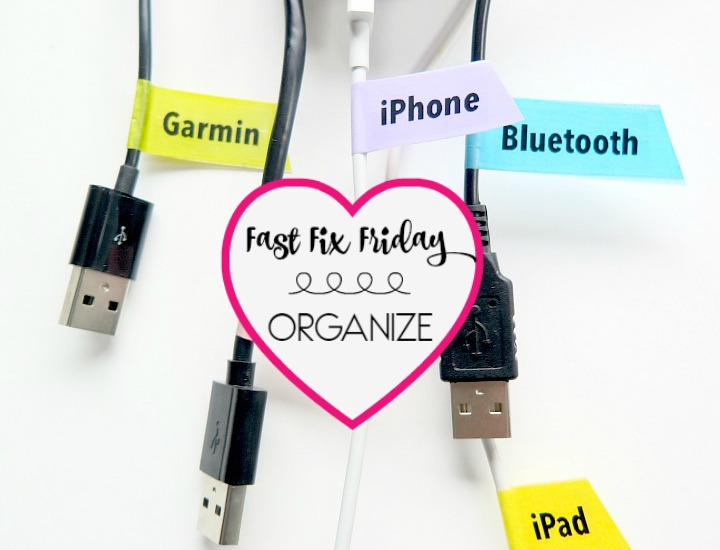 Keep your cords organized! Great idea from The Crazy Organized Blog.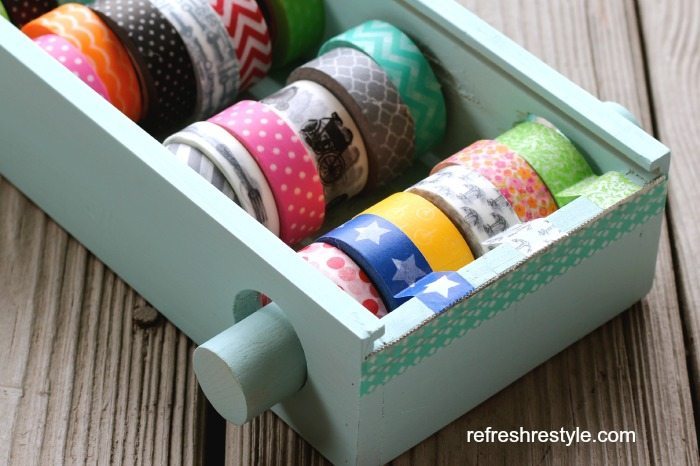 And keep your washi tape organized with this brilliant storage idea from Refresh Restyle.
A cute little washi tape trick I learned recently is how to make banners using washi tape and twine. Simply fold over a piece of washi tape catching the twine in the crease. Clip the bottom to make a pennant shape.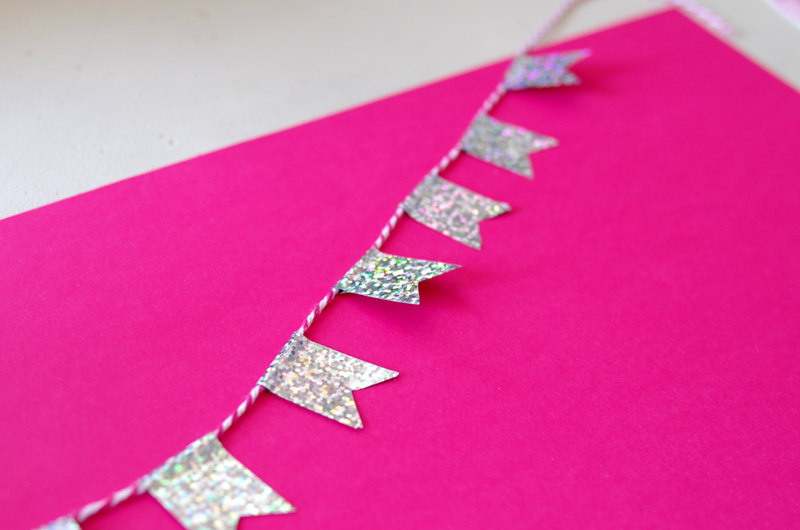 I'll use this small one on a scrapbook page. Use the wide washi tape to make banners for parties!
How do you use washi tape? I'm always looking for new and fun ideas. Please tell me in the comments below.