As I was cleaning up and reorganizing my workshop I realized that I needed a tall, narrow shelf that wasn't too deep for all of my handheld power tools. I was storing them on the shelf under my workbench. The problem with that was that I had to dig around to find the tool I was looking for. Digging around looking for the tool I wanted was a waste of time and I usually made a big mess that I didn't bother to clean up. It was time to make a DIY Power Tool Storage Unit on Wheels.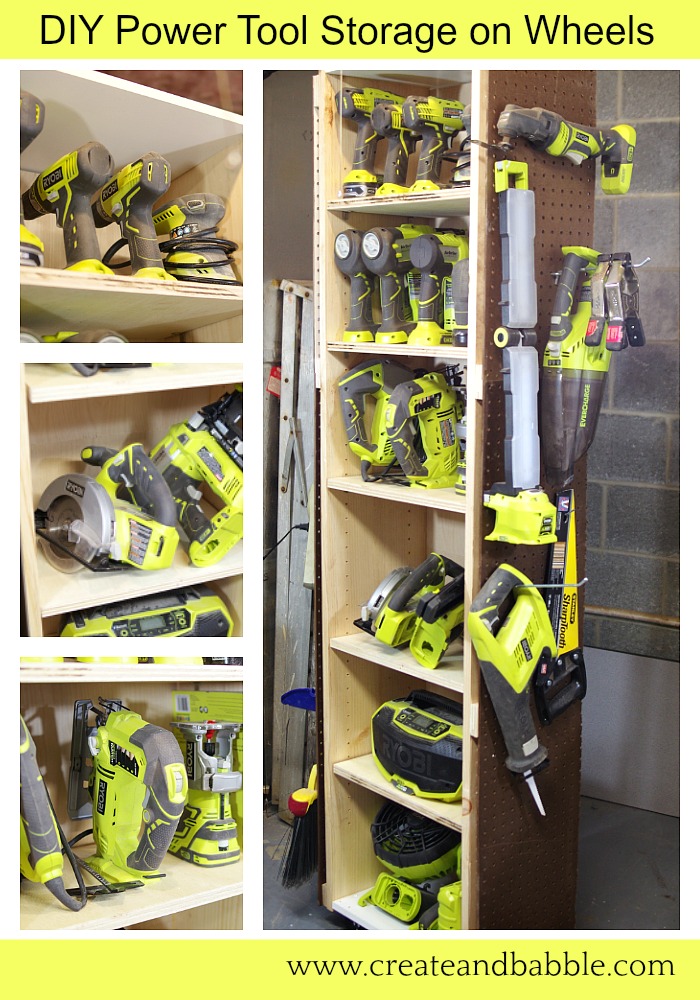 I've had the idea to built tall, narrow, shallow storage unit for a while and I finally got to it! This is my DIY Power Tool Storage Unit on Wheels. It has plenty of room for a lot of handheld power tools and it also has pegboards on each side for even more storage.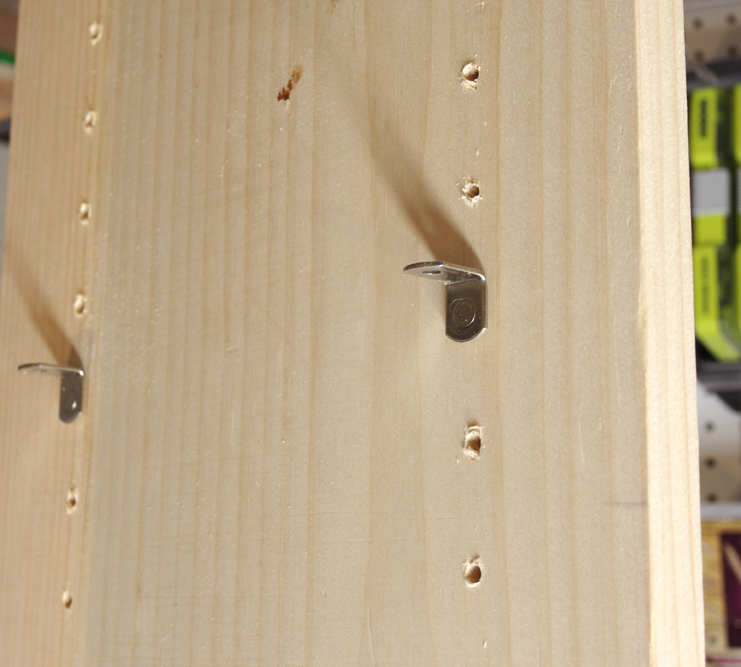 I may earn money or products from the companies mentioned in this post at no additional cost to you. As always I only recommend products and services that I use and love.
I used the Kreg Shelf Pin Jig
and put in shelves that can be moved up or down. This way the unit is customizable to fit whatever tools you have.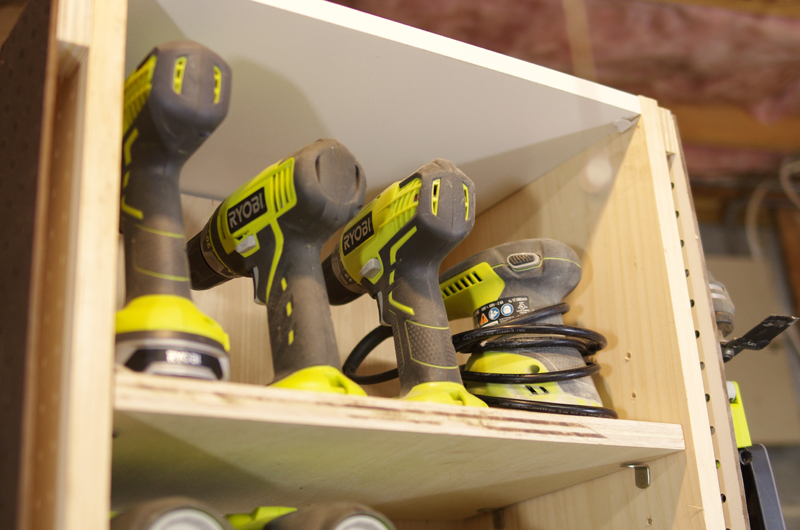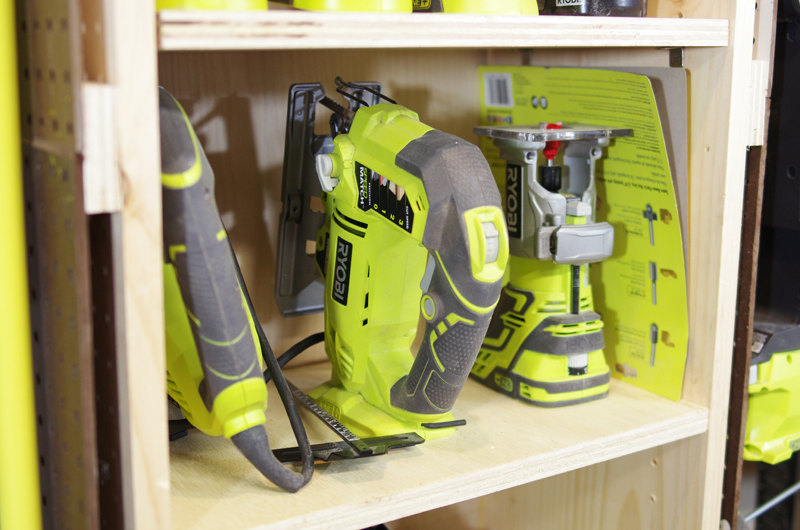 I intentionally made this unit shallow so that the tools can all be easily seen. Just grab a tool and go!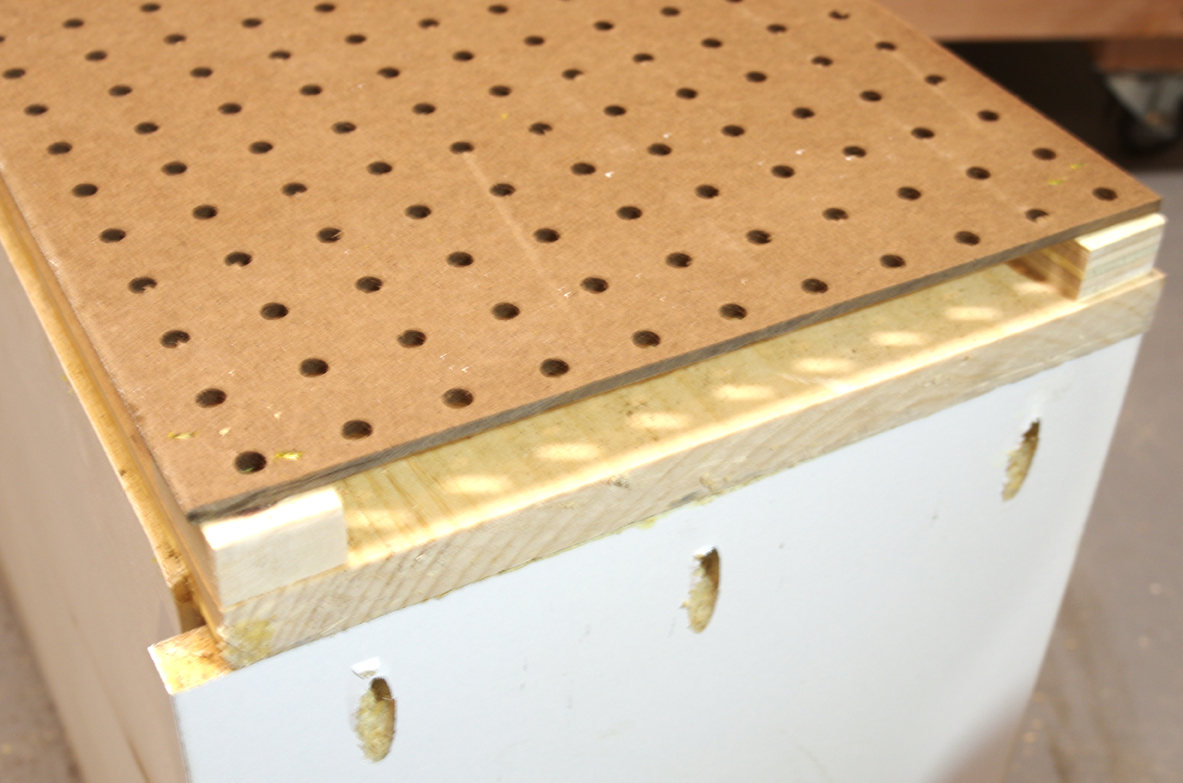 I added pegboards to the sides for additional storage.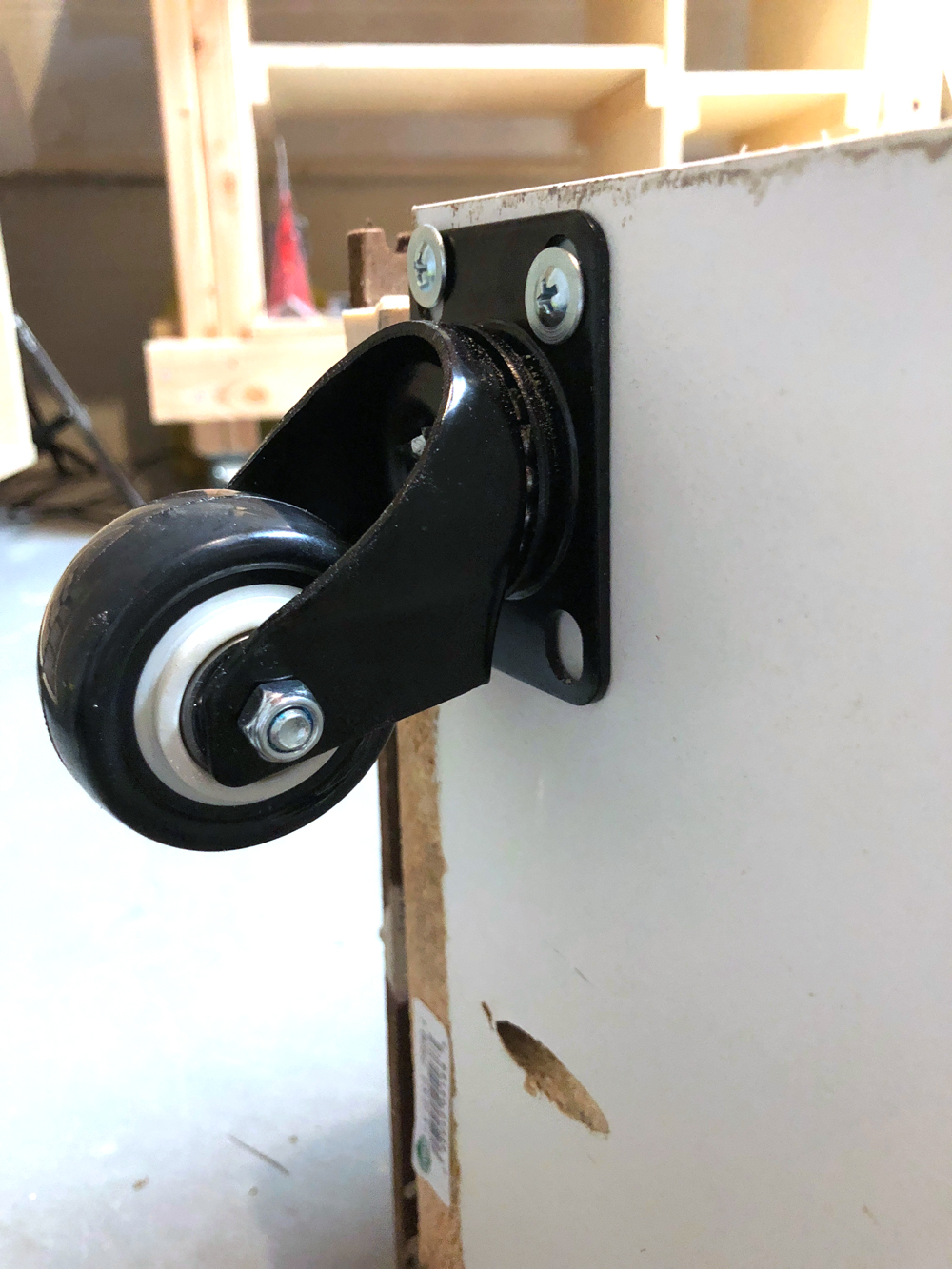 And the whole thing is on 2″ casters
so it can easily be moved around.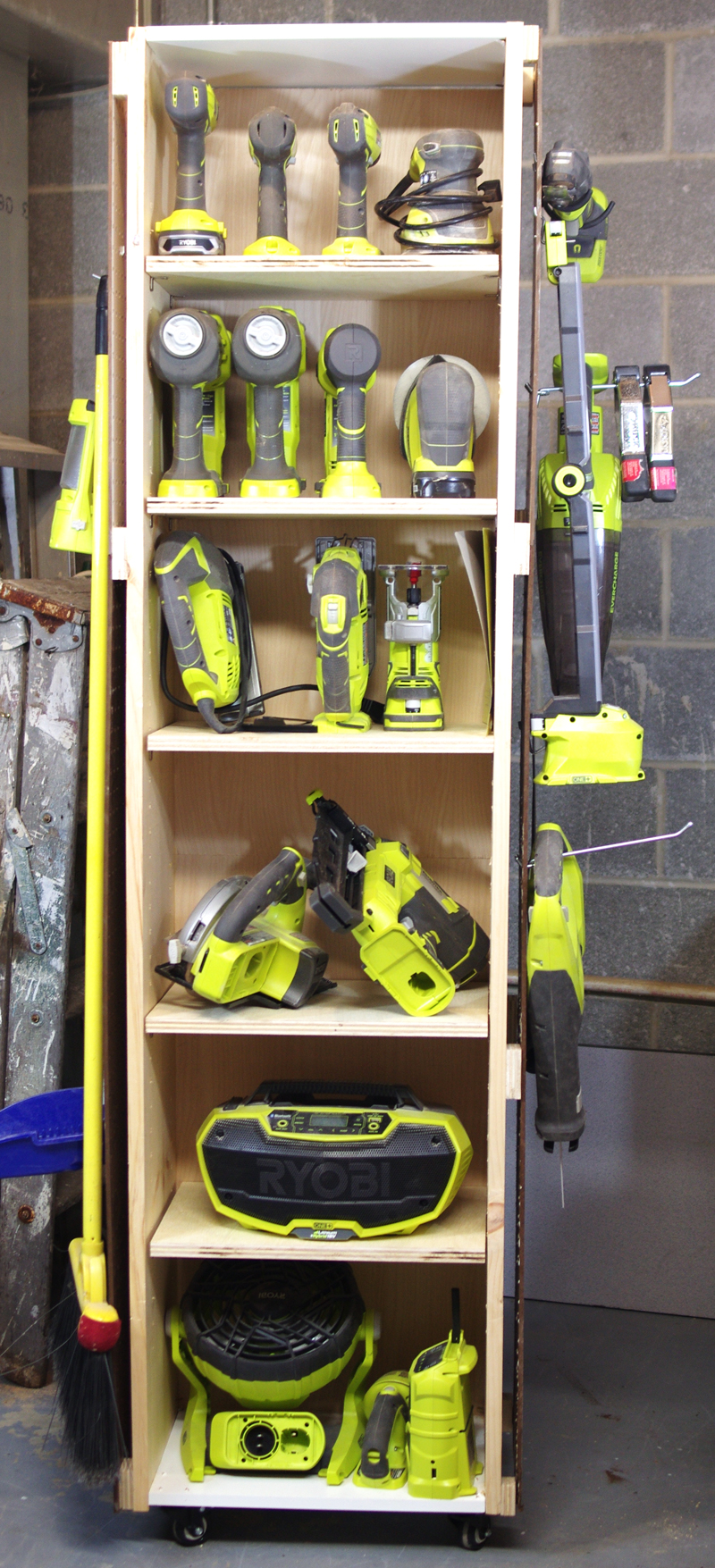 Head on over to buildsomething.com where I'll give the step-by-instructions with pictures so you can get started on building your own DIY Power Tool Storage Unit on Wheels.