The theme for this month's power tool challenge is picture frames. We all use picture frames and I know I could always use more! Here is a collection of some very pretty and useful frames that you can make today.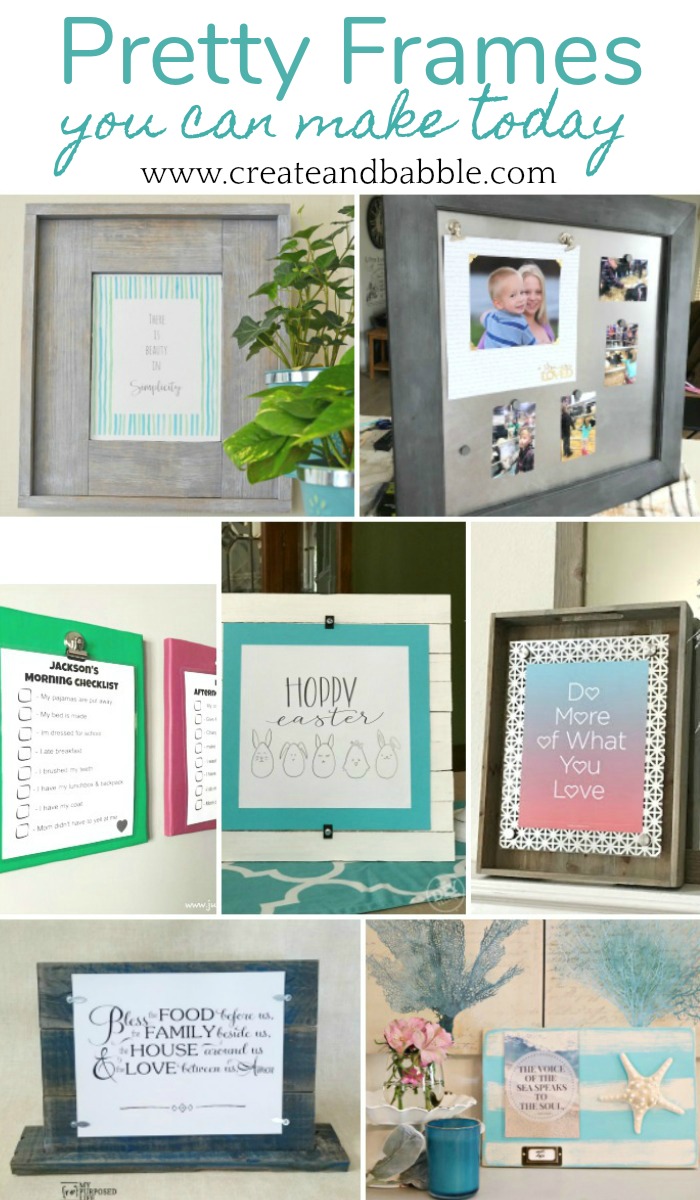 Let's start out with a big frame. If you have a large, blank wall that needs a large piece of artwork, consider making this big magnetic frame shown below.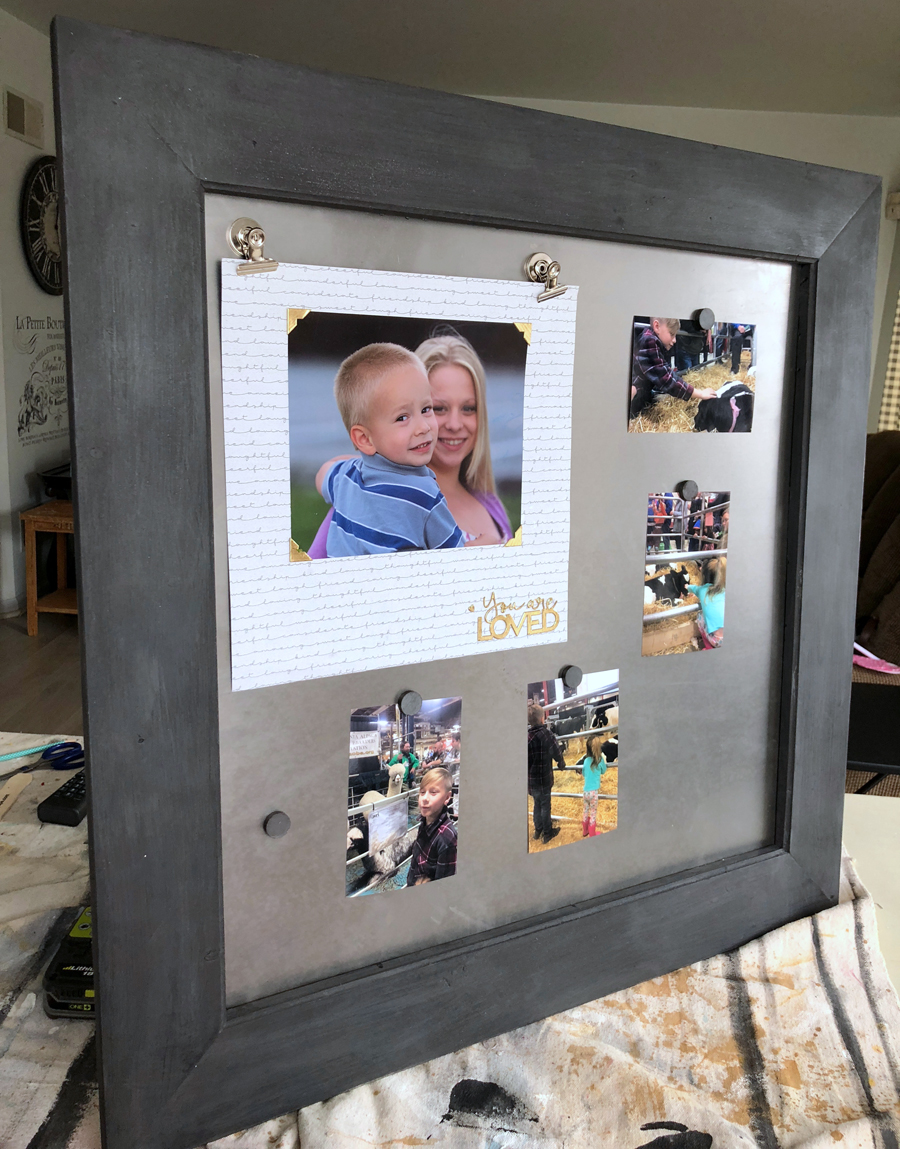 This big frame is large enough to hold a 12″ x 12″ scrapbook page with room left over for more photos. And the best part? It's magnetic! So you can easily and quickly change out the photos and pages! Why keep those pretty scrapbook pages in an album. Put them on a magnetic frame for everyone to enjoy.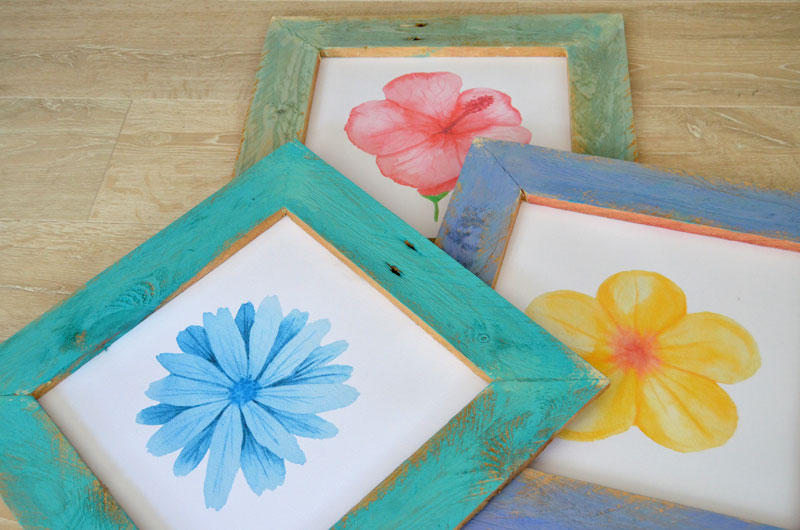 How do you like these easy-to-make farmhouse style pallet wood frames? You won't believe how easy these are to make. Don't you just love those pretty colors – reminds me of Spring and Summer. You can easily make these frames any size you need. Get the directions here. I'll also show you how I made the printable flowers!
Here are some easy-to-make frames from some of my best blogging buddies: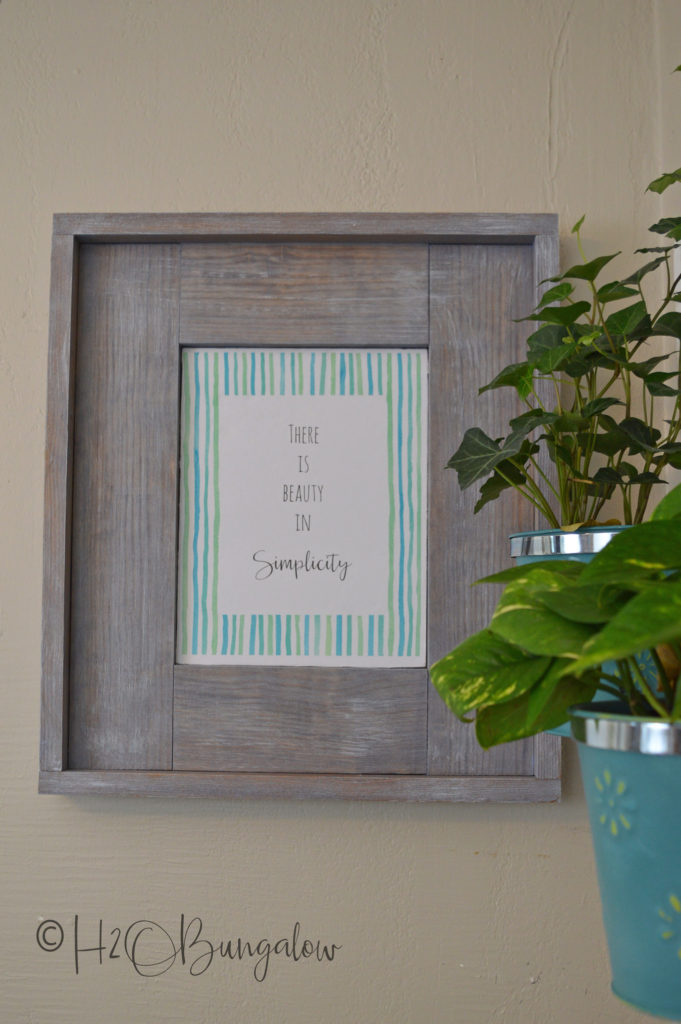 How pretty is this rustic frame from H2OBungalow!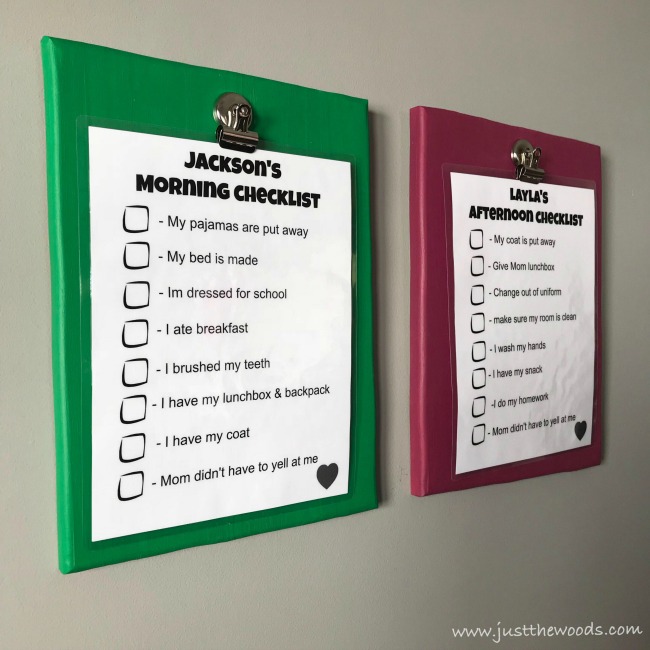 Kandace from Just The Woods not only shows you how to make these chore charts for kids, she is providing a free printable also.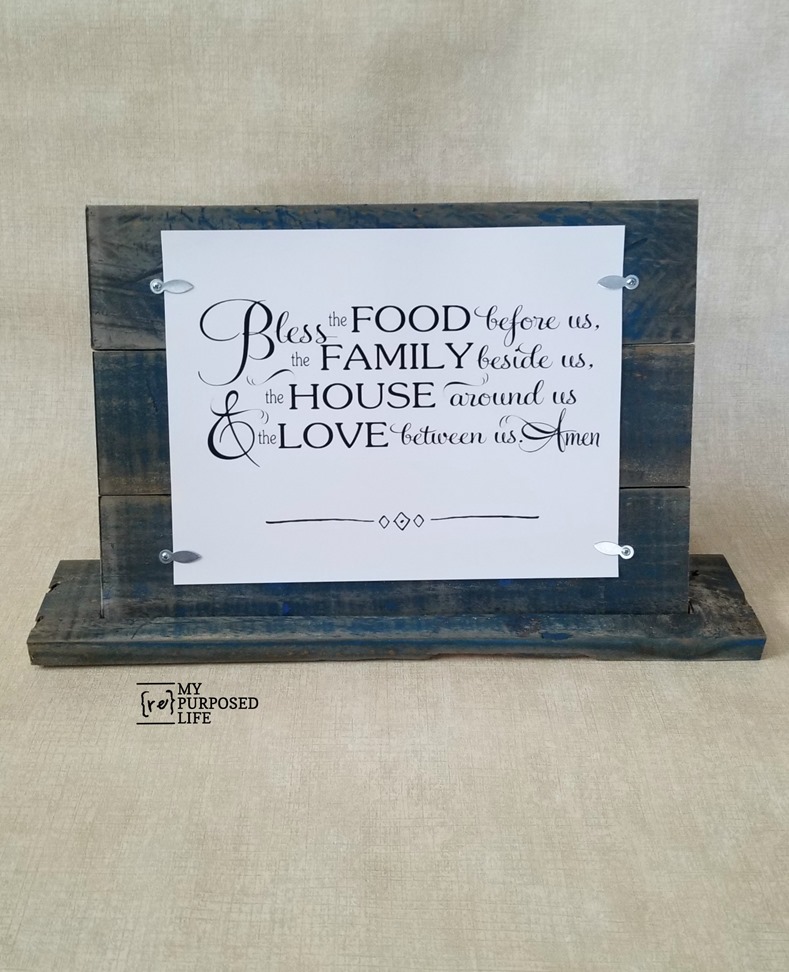 I love this free-standing frame that Gail from My Repurposed Life made! She is also offering a free printable.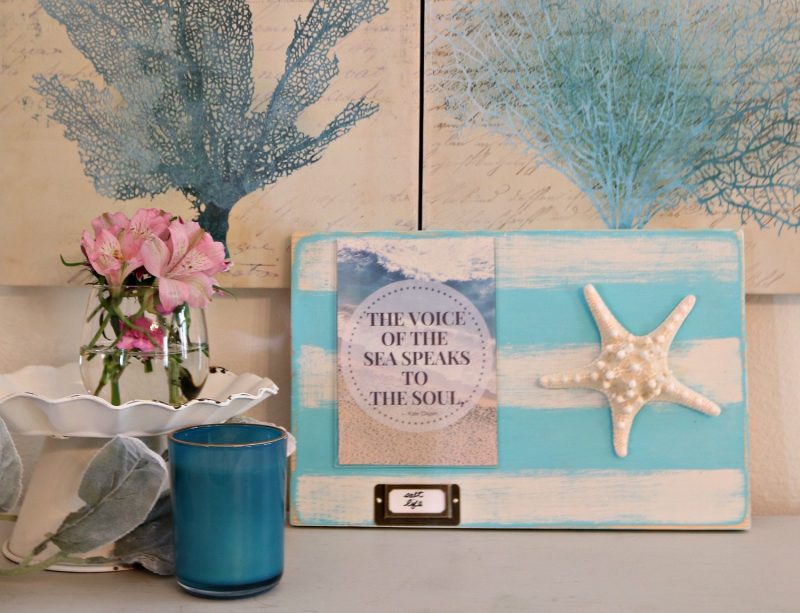 Debbie from Refresh Restyle shows you how to make this pretty and simple photo display frame.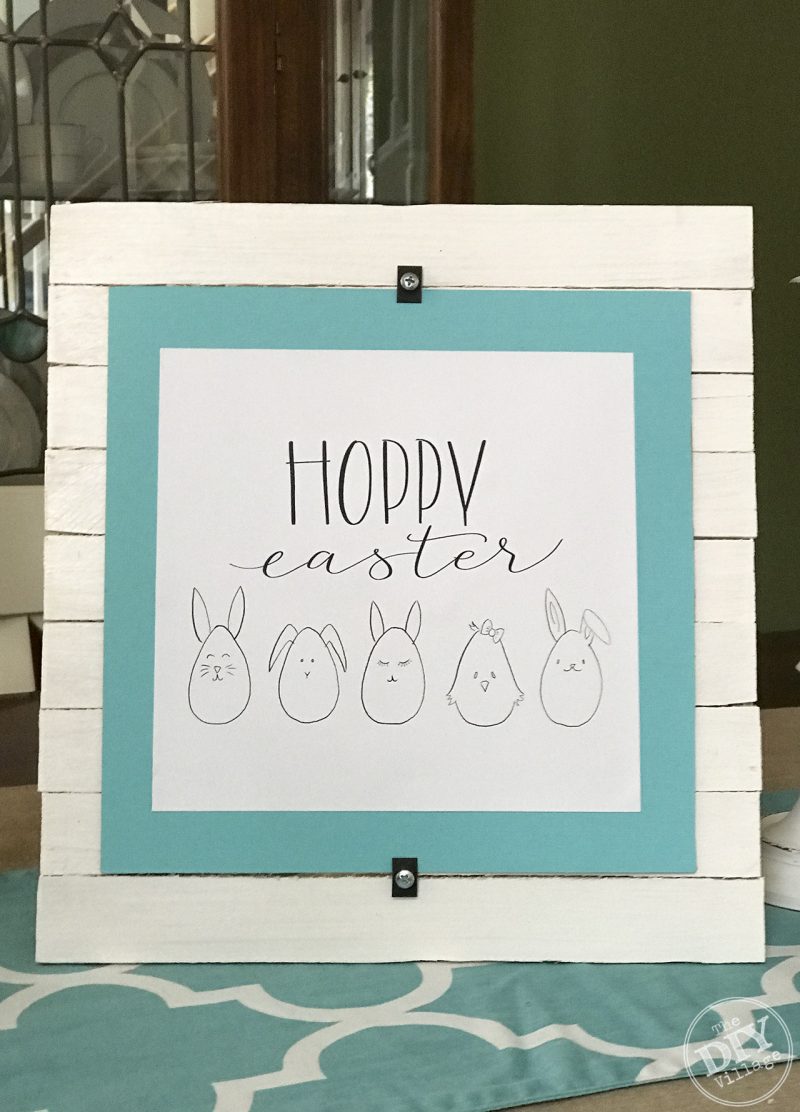 How cute is this! Jacque from The DIY Village made this DIY Wood Shim Picture Frame.
Which one are you going to make first?
I may earn money or products from the companies mentioned in this post at no additional cost to you. As always I only recommend products and services that I use and love.