Is Fruitini really a word? If not, it should be! Welcome to third week of Summer Sips. The first week I featured a healthy, protein shake and last week I shared a not-so-healthy strawberry & banana piña colada. Today's drink is a fruity martini recipe.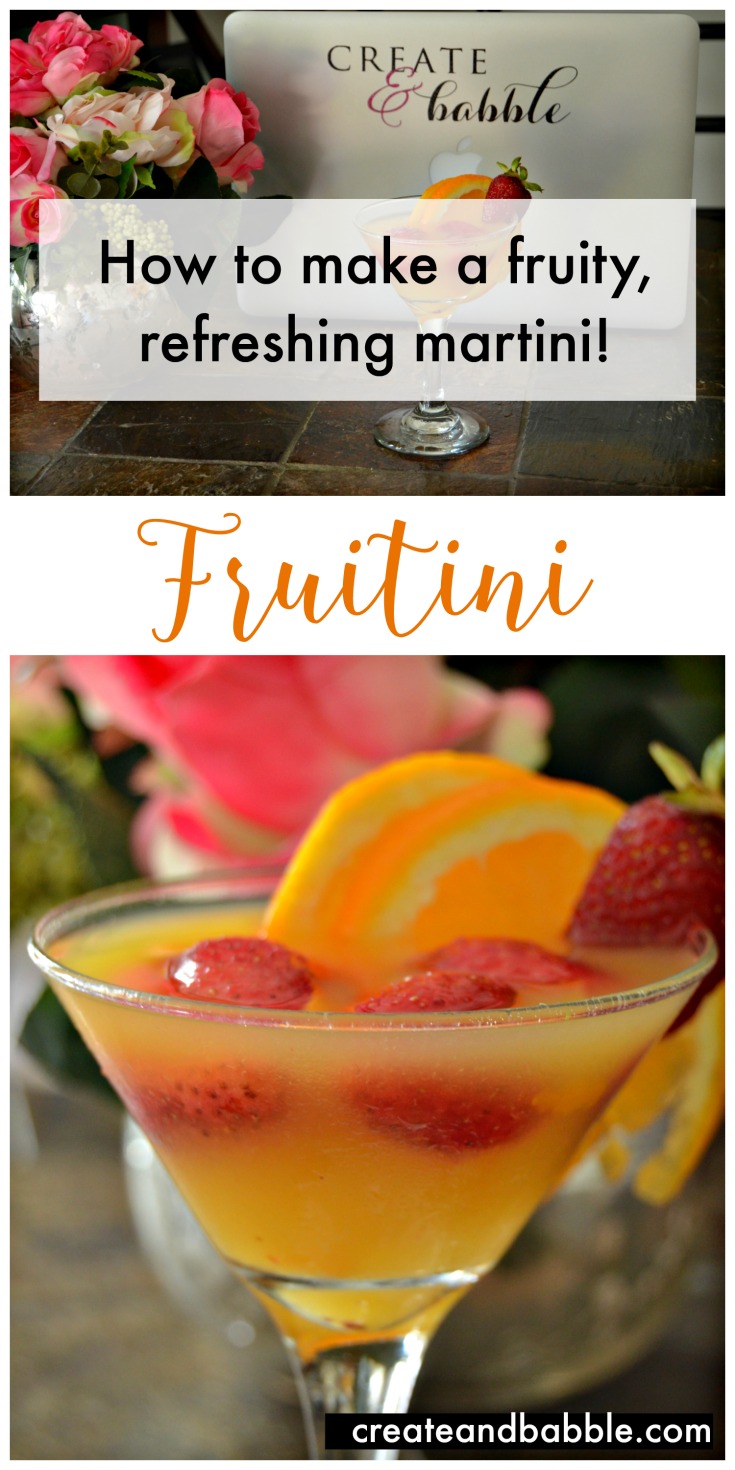 How does that look? The dog days of summer have begun here in the northeast and these fruity martinis are so cooling and refreshing! The best thing about making these "fruitinis" is that always seem to turn out so delicious no matter what combination of fruit juices that you use. And you get to control the amount (if any) of alcohol that is added.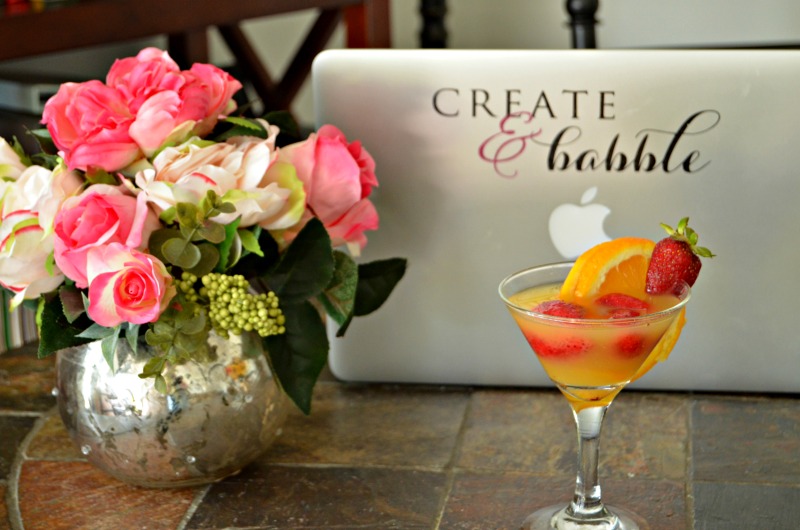 The fruitini shown above is made with mostly orange juice, a splash of pineapple juice, and a half ounce of vodka. I used frozen strawberries as "ice cubes" and added a pretty garnish of orange slices. I poured mine into my cute, little "minitini" glass ; )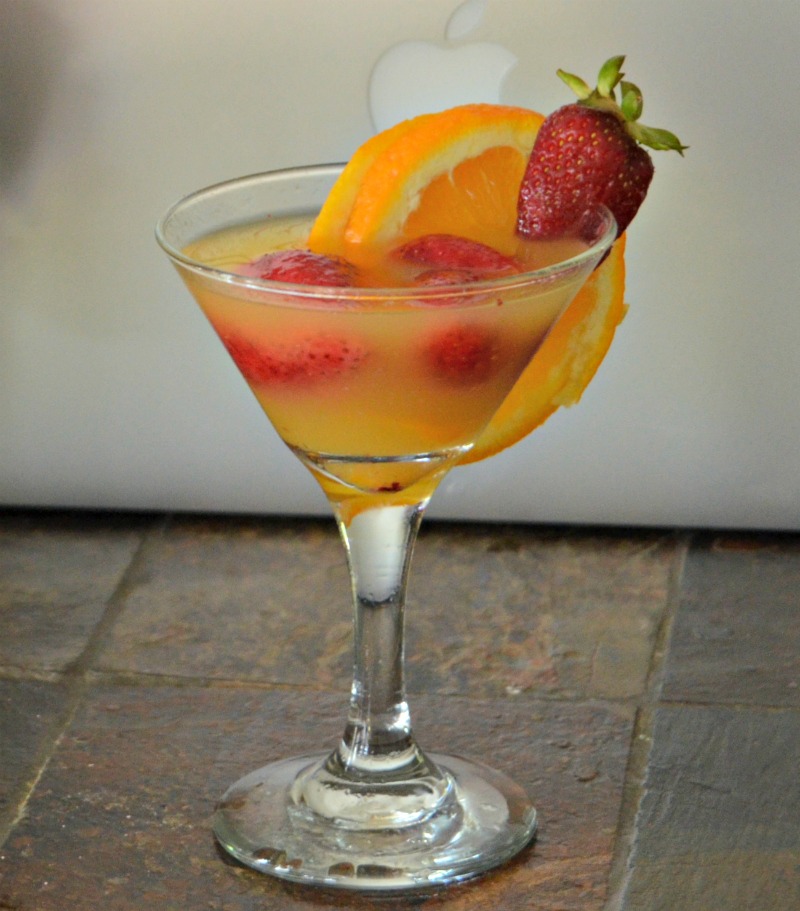 The other day I made a fruitini using orange juice, pineapple, and peach/mango juice.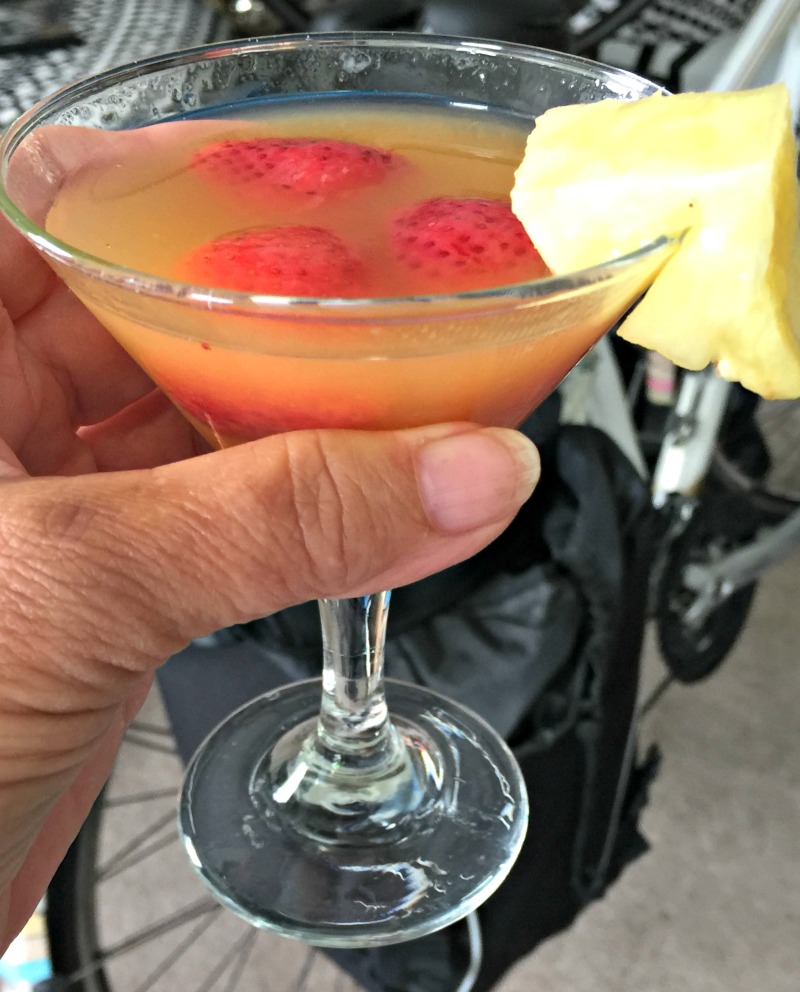 Again I used frozen strawberries as ice cubes and garnished it with a pineapple chunk. Delicious!
Now please go check out the summer drinks that my friends are sharing today (click on each photo to be taken to their summer drink recipe):