We got up extra early this morning of Day 3 of our Pittsburgh to DC Bike Ride so that we could get an early start on the trail. We wanted to spend as much time as we could in Ohiopyle.
(Click to catch up on Day 1 and Day 2)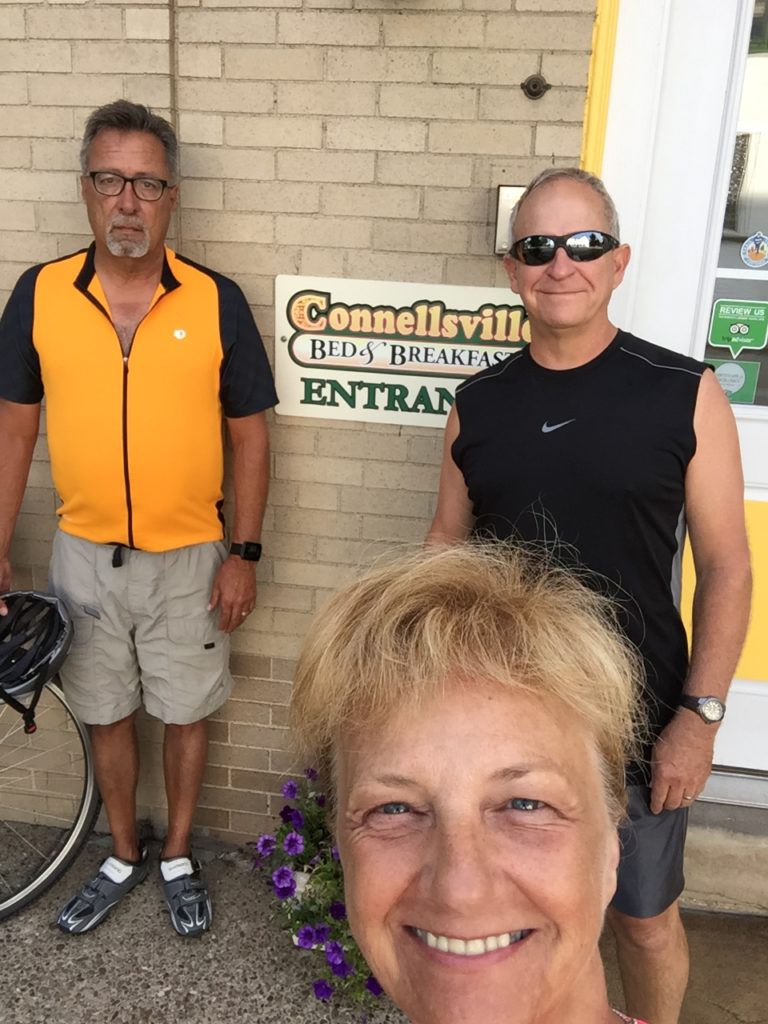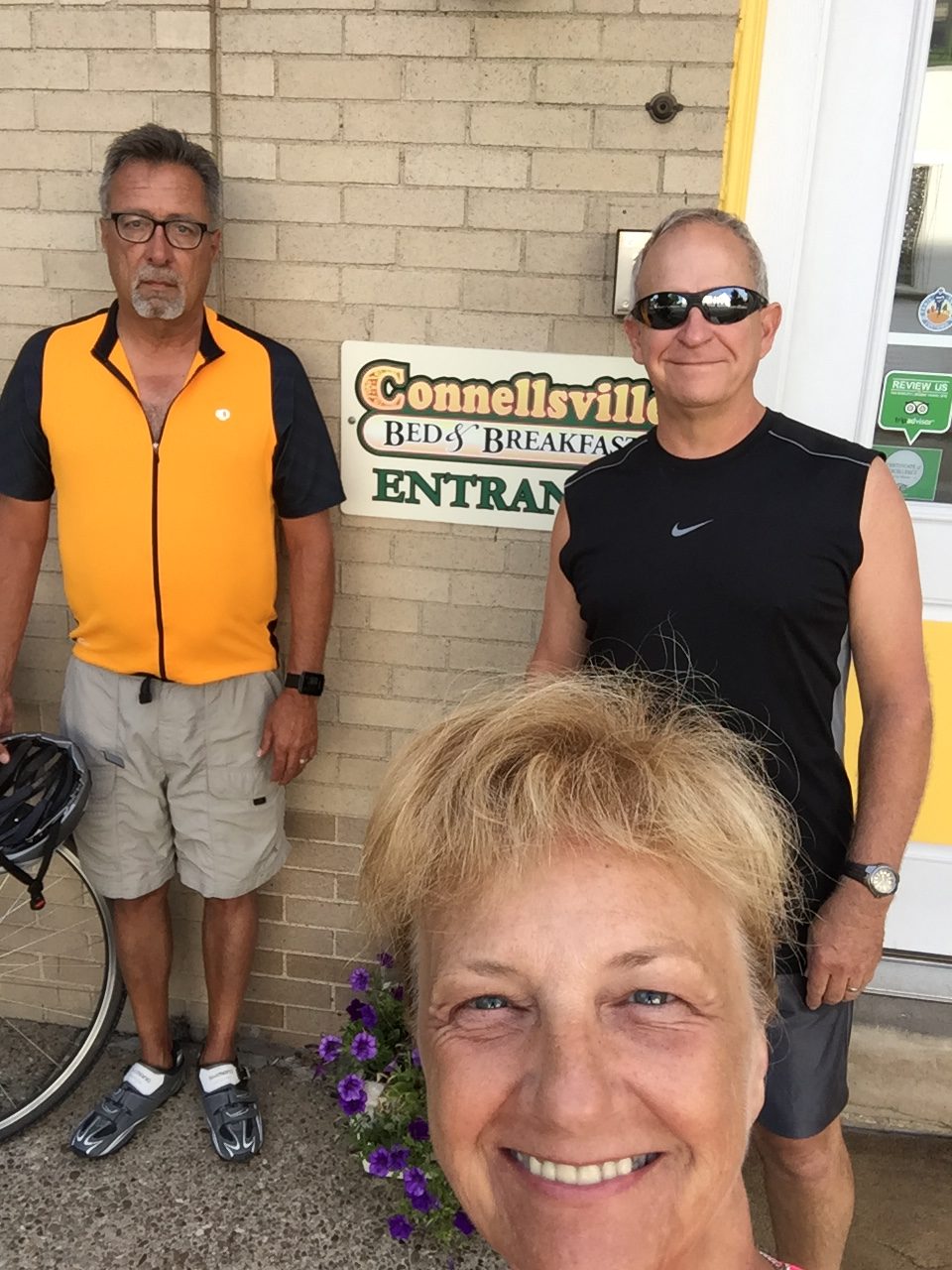 After a delicious breakfast we were on our way at 8:30 am. We planned to ride the 17 miles to Ohiopyle, have lunch, and then spend the afternoon there watching the white water rafters and taking a dip in the river to cool off.
We took our time riding these 17 miles and stopped several times to admire the beautiful scenery.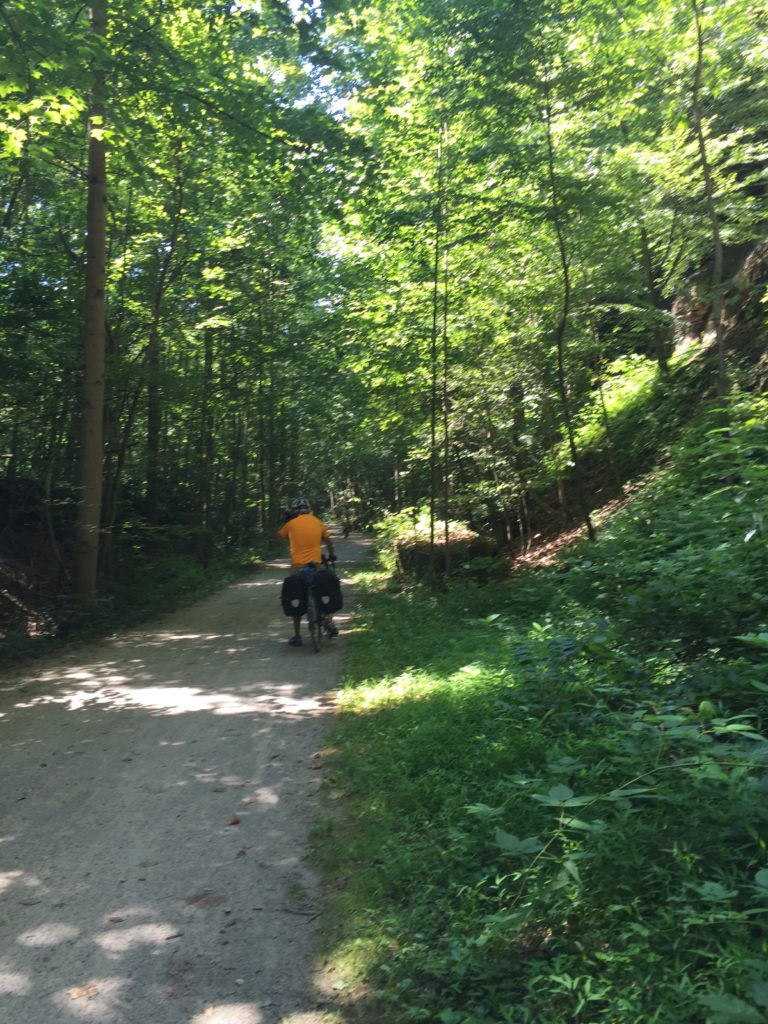 Once again we were blessed to have picture perfect weather.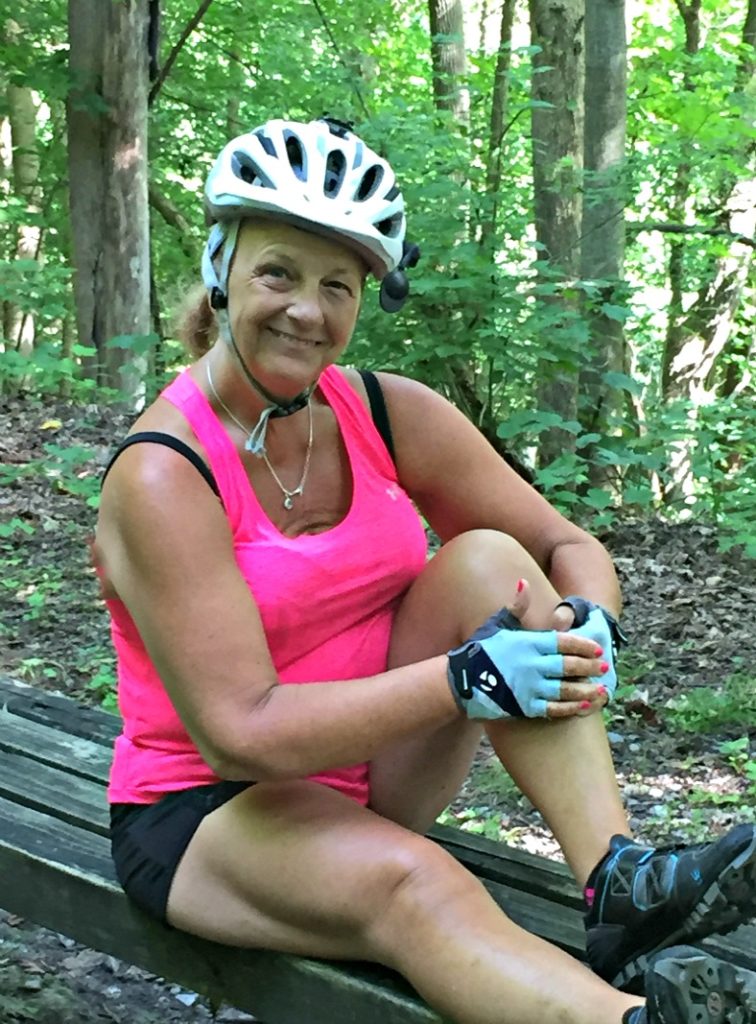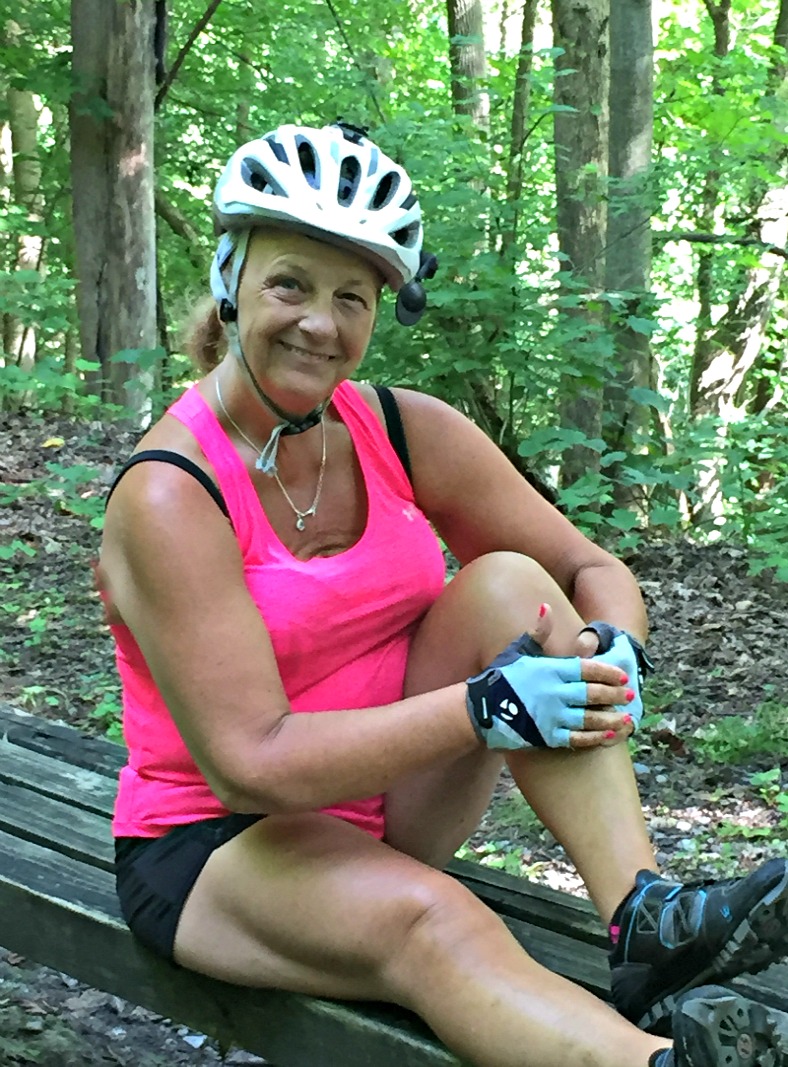 After experience numerous muscle cramping in my legs yesterday, I made sure to drink lots of water and stretched my leg muscles at every bench stop.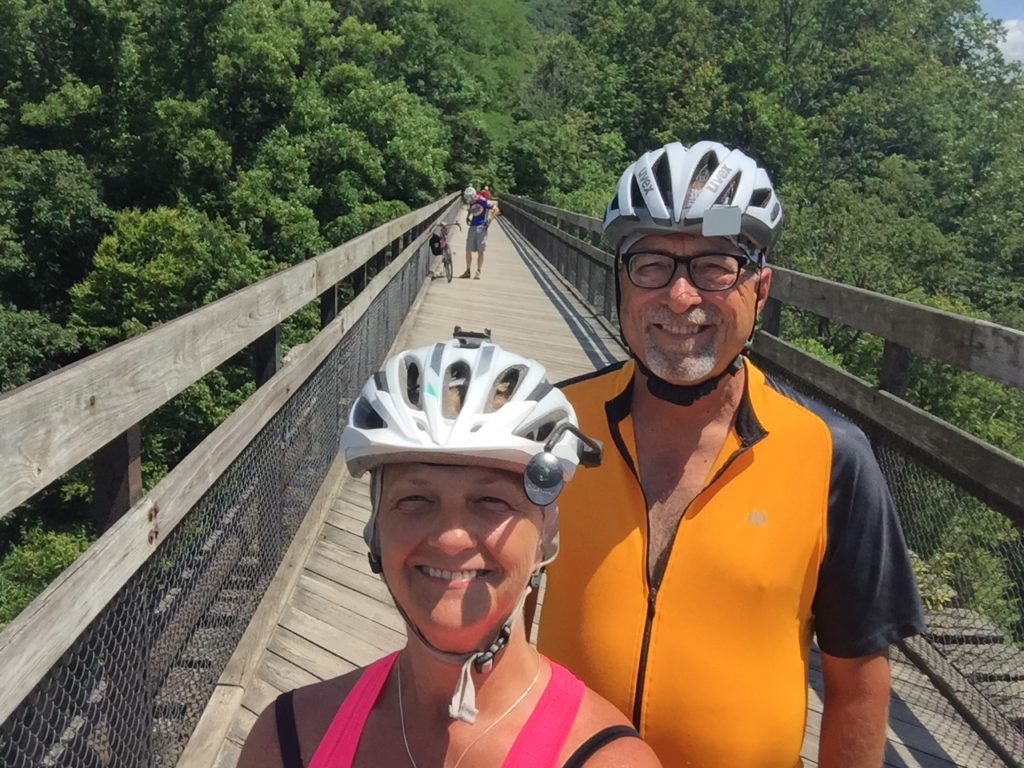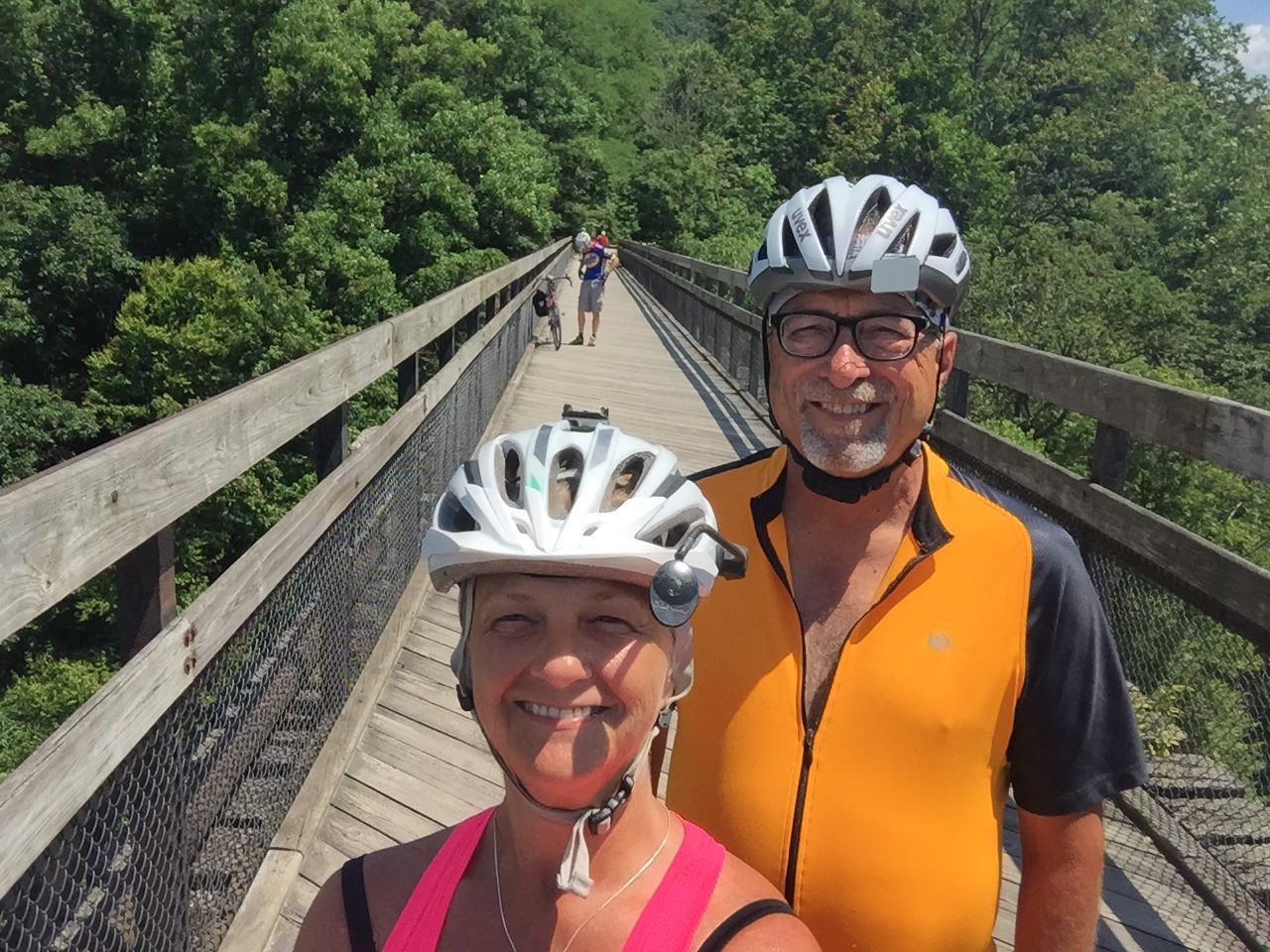 These photos were taken on and from the pedestrian bridges crossing over the white water below.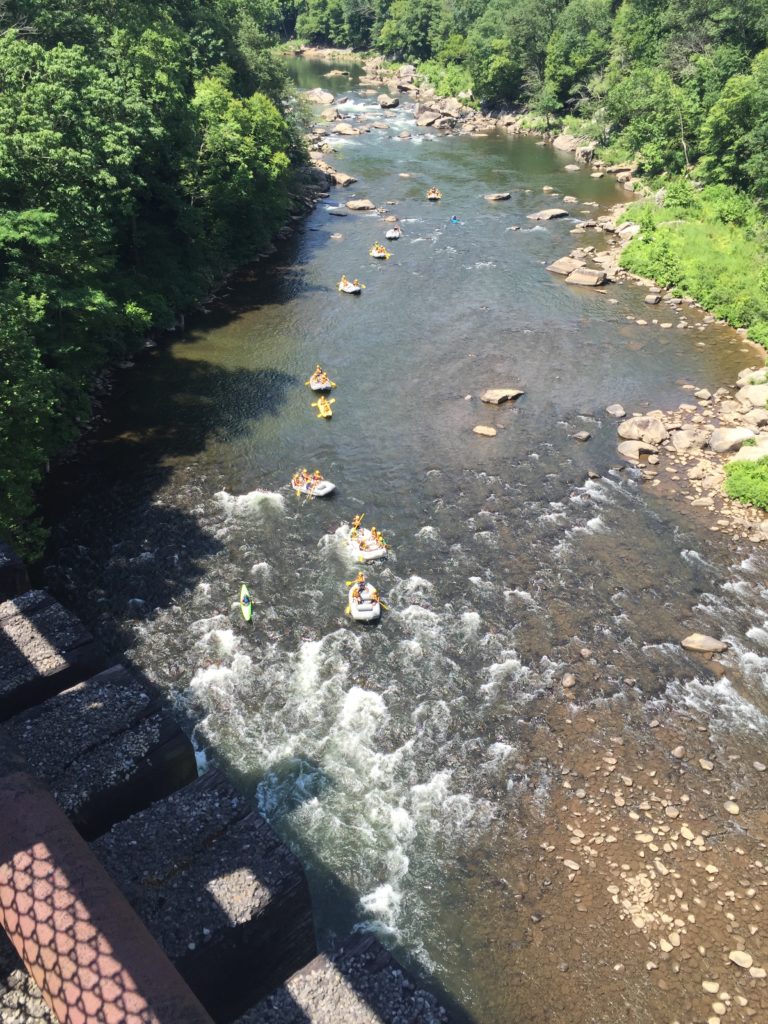 We stopped to watch the rafters paddle through the rapids below.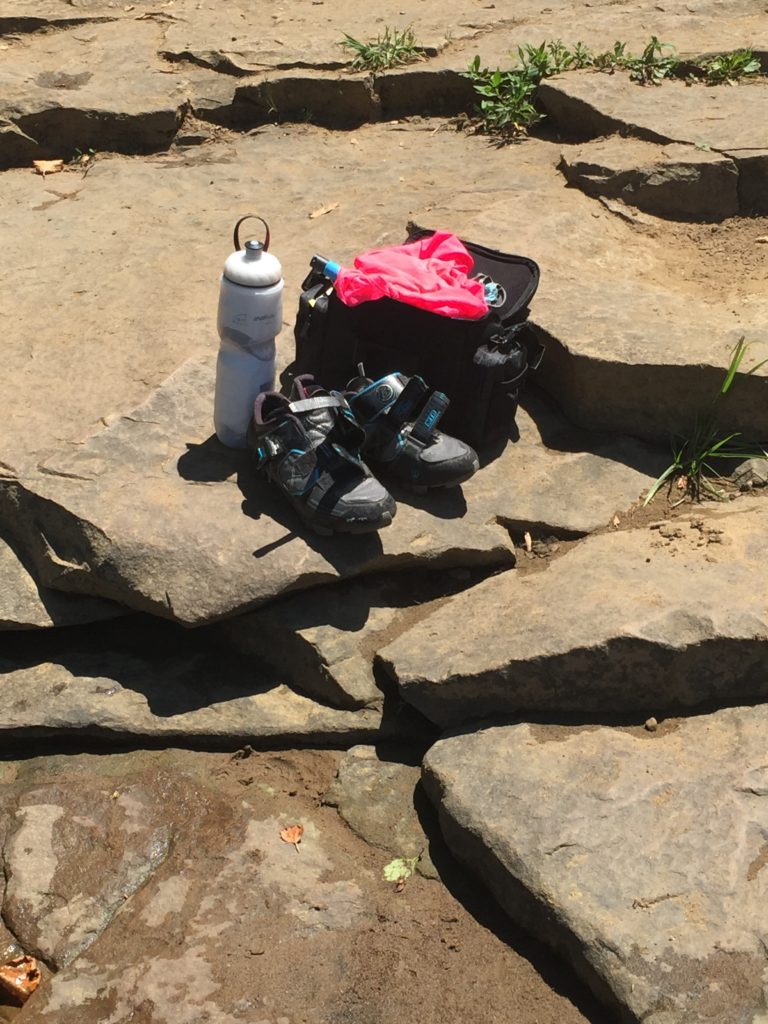 Then it was time to find that swimming hole!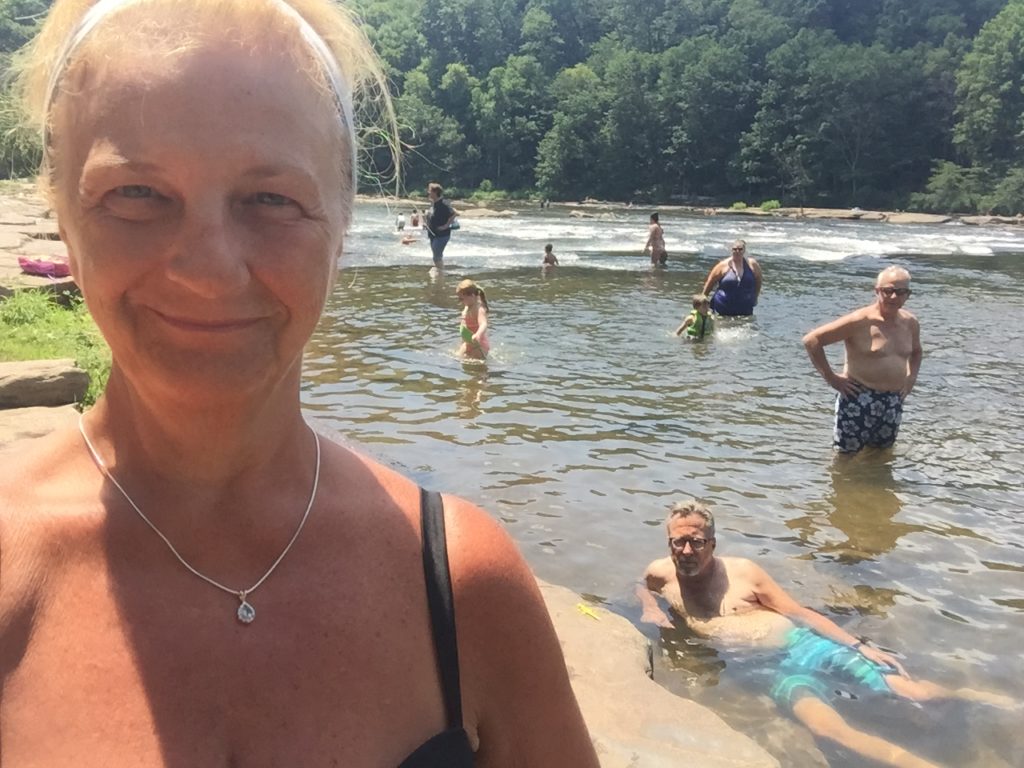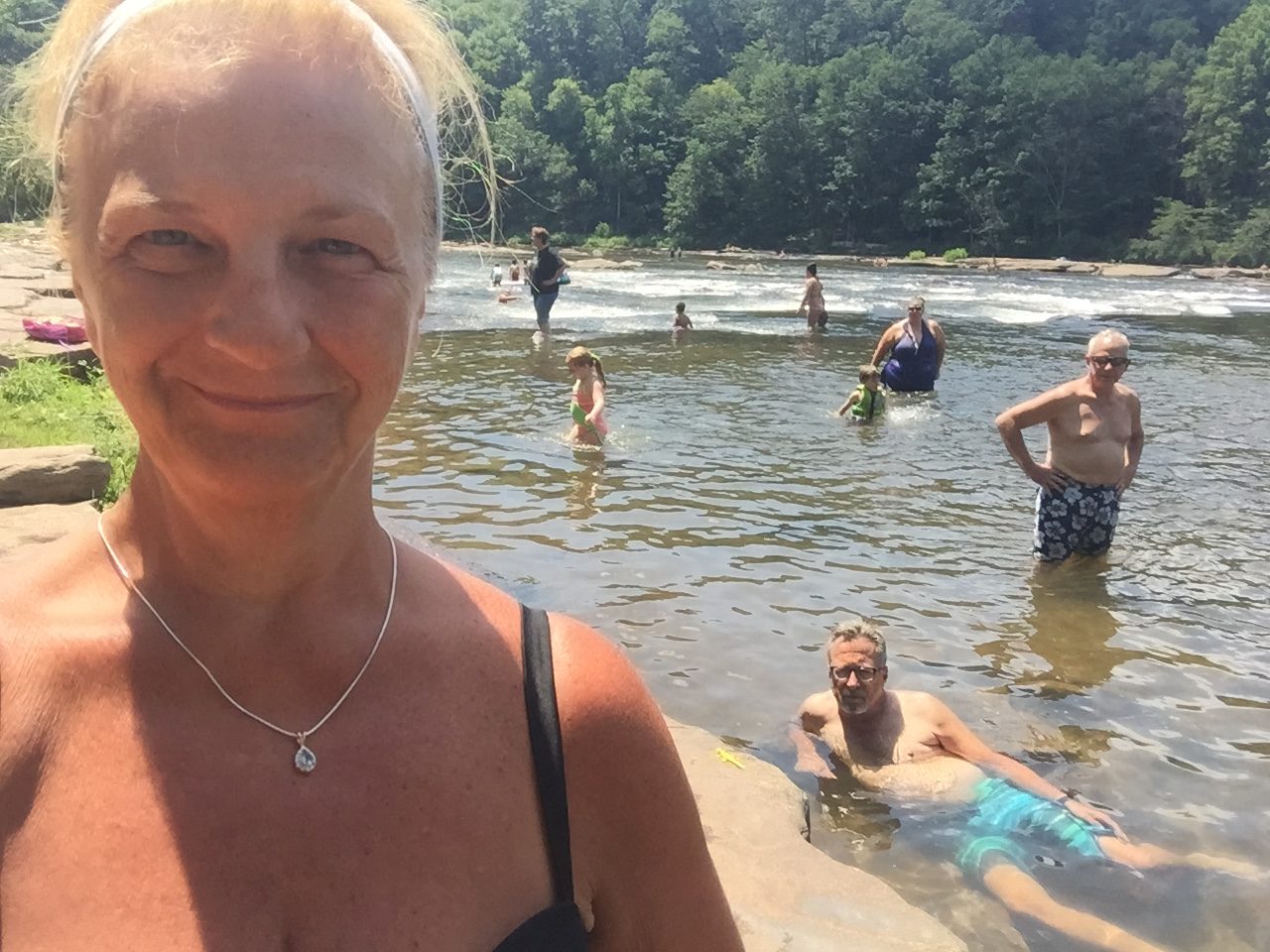 After spending most of the afternoon in Ohiopyle, it was time to dry off and pack up for the night's destination of Confluence.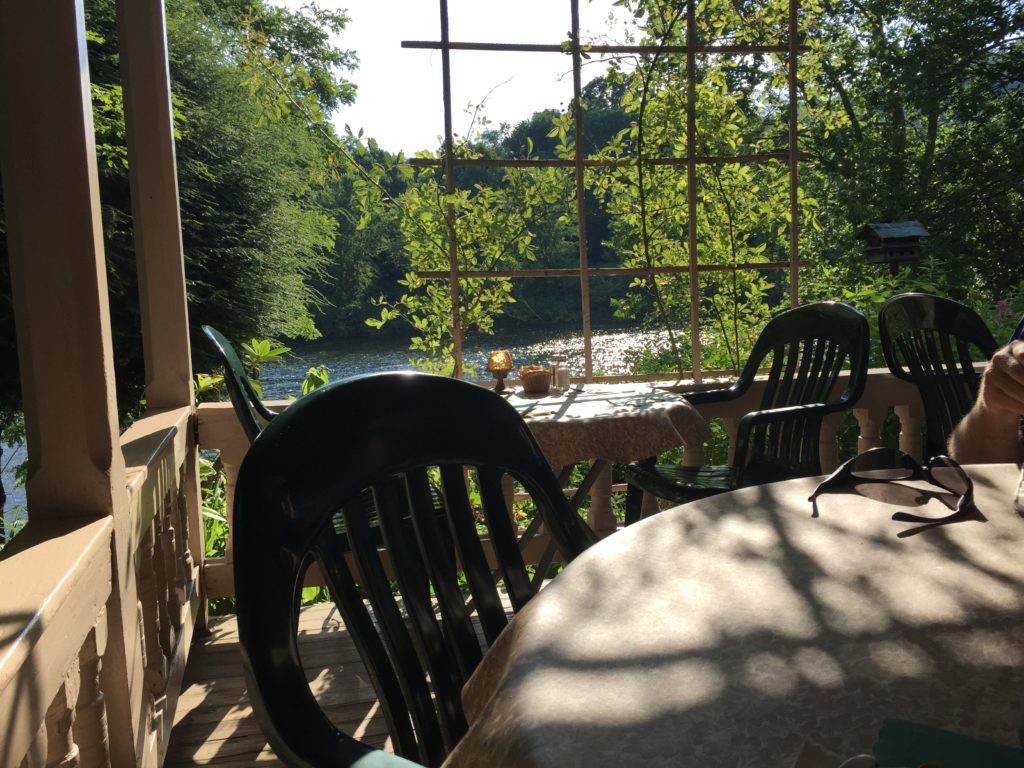 At the advice of other riders, we made dinner reservations at The Rivers Edge Cafe in Confluence.  As soon as we checked in at the Smith House Inn, we quickly showered and got ready for dinner. The photo above shows the view of the river from our table.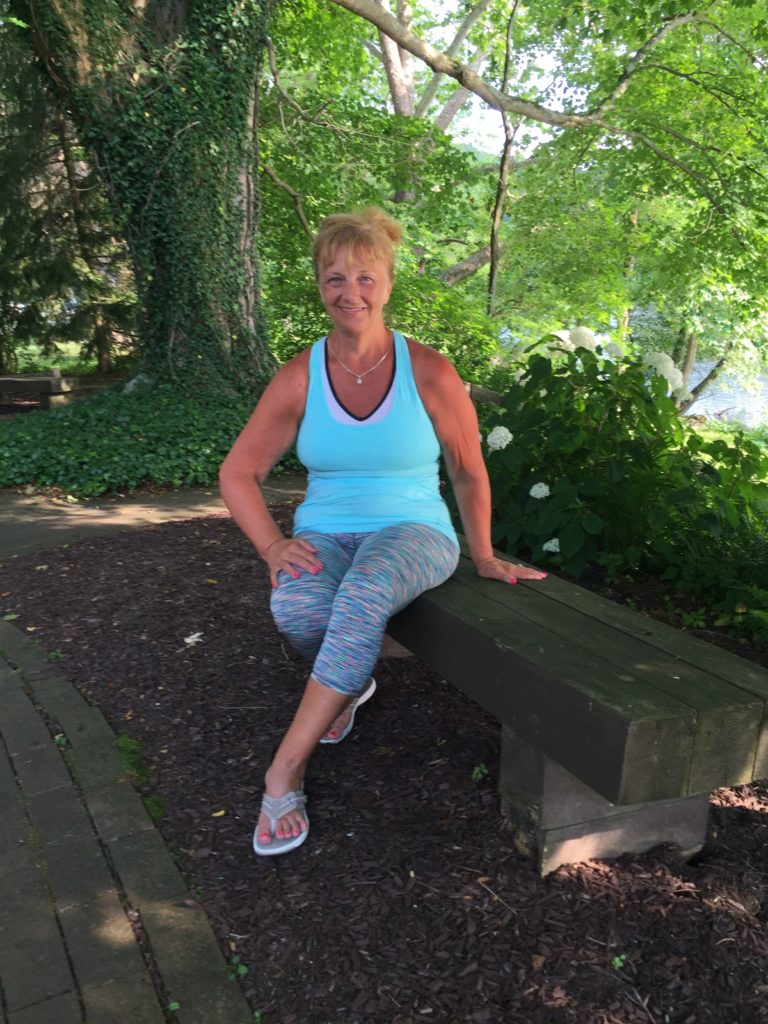 The gardens around the Rivers Edge were so pretty.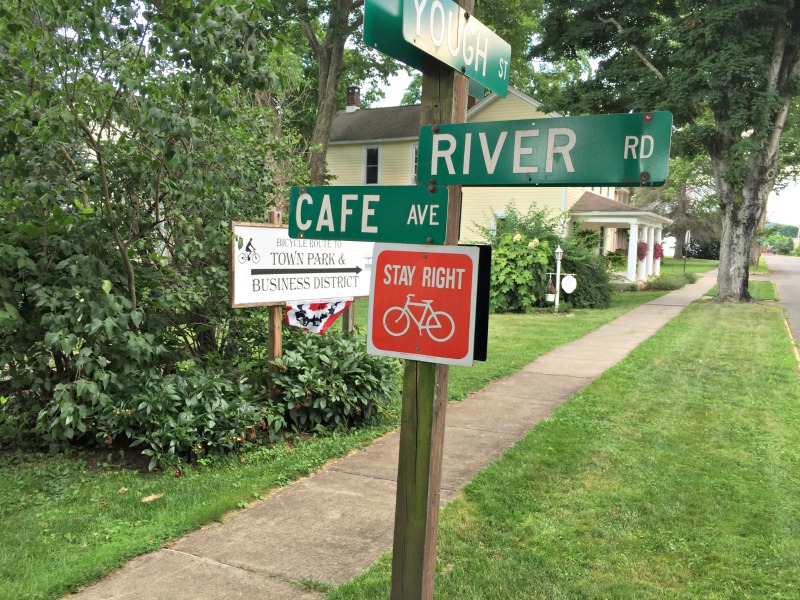 The cafe was just a quick 5-minute walk from the B&B. Confluence is the cutest little town. I want to come back and spend a couple of days here.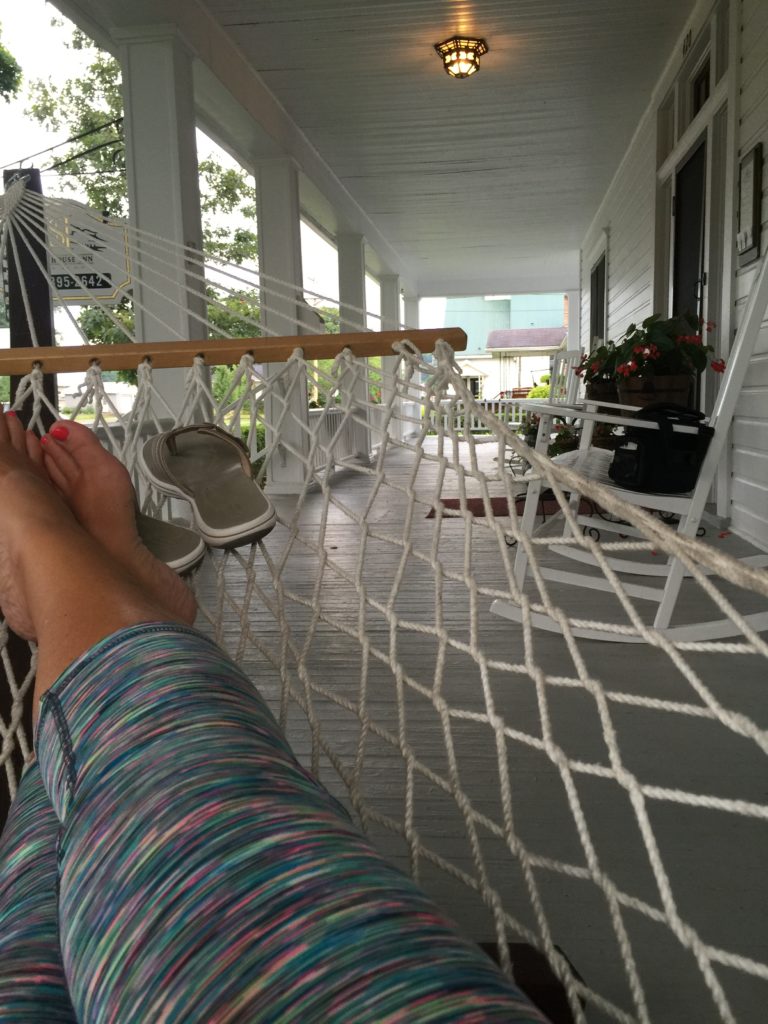 After dinner, we walked back to our B&B and relaxed in the double hammock on the front porch. Ahhh. I could sleep here!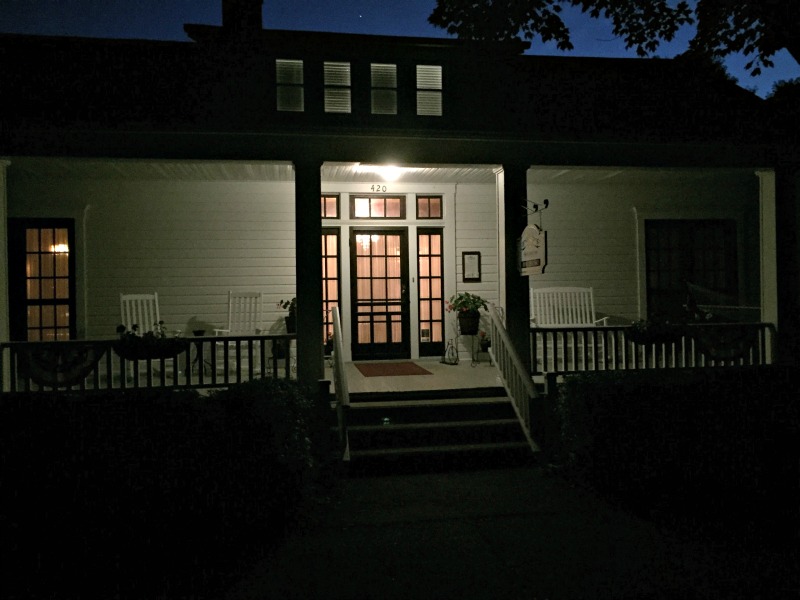 Tomorrow we head to Meyersdale for Day 4 of our bicycle trip from Pittsburgh to DC. Happy trails!
Update: I have attached a video that I took with my GoPro camera. I don't expect anyone to watch the entire clip – it gets a little boring ; )