Today is day 5 of our bicycle ride from Pittsburgh, Pennsylvania to Washington, D.C.
(Catch up on day 1, day 2, day 3, and day 4)

This morning we left the beautiful Smith House Inn at around 10:30 for our 31-mile journey to Meyersdale.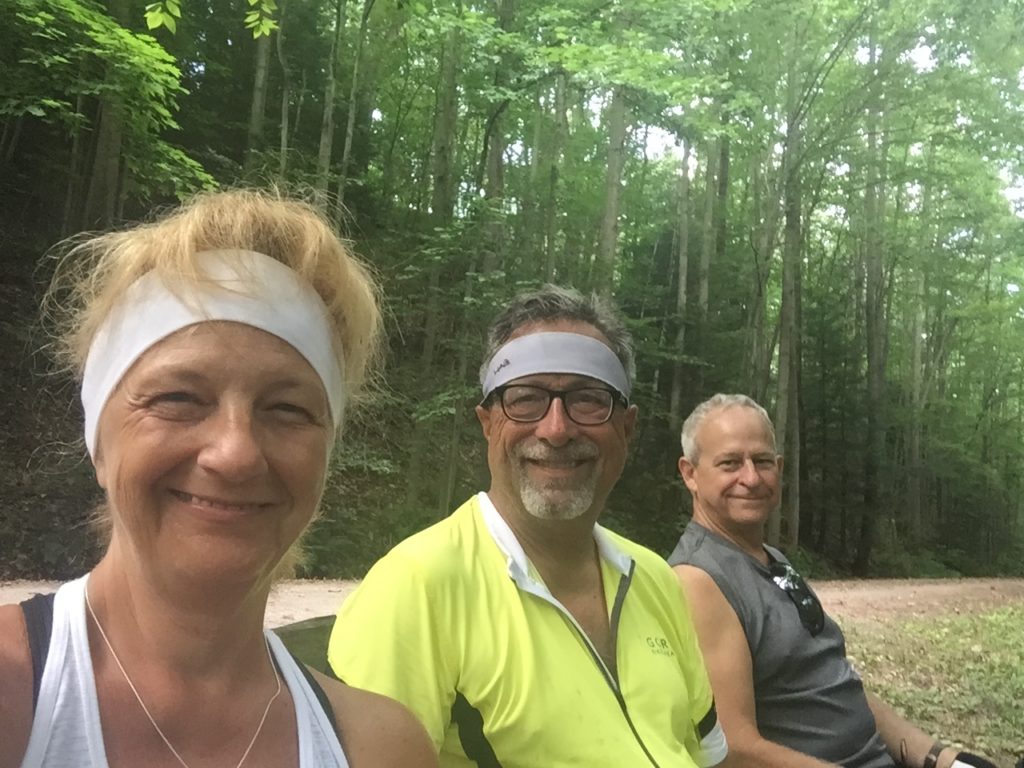 Here we are on a "bench break".  There are many benches along the GAP, and we took advantage of more than our share of them ?.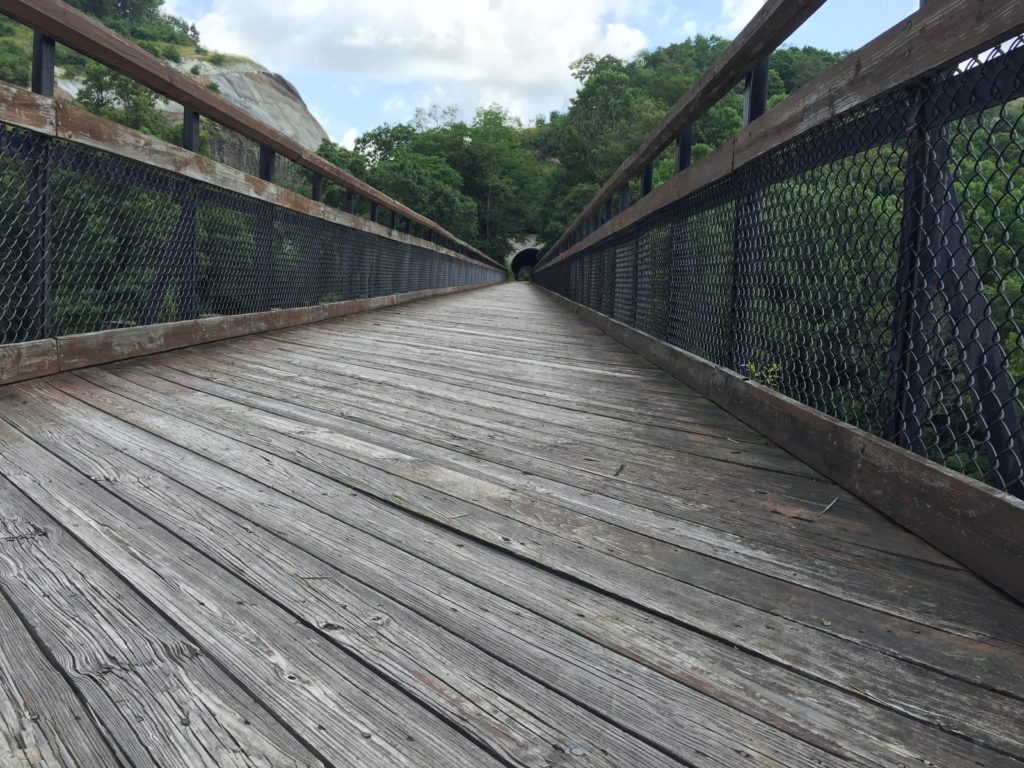 The scenery was beautiful – we all agreed that it was the prettiest section of the trail.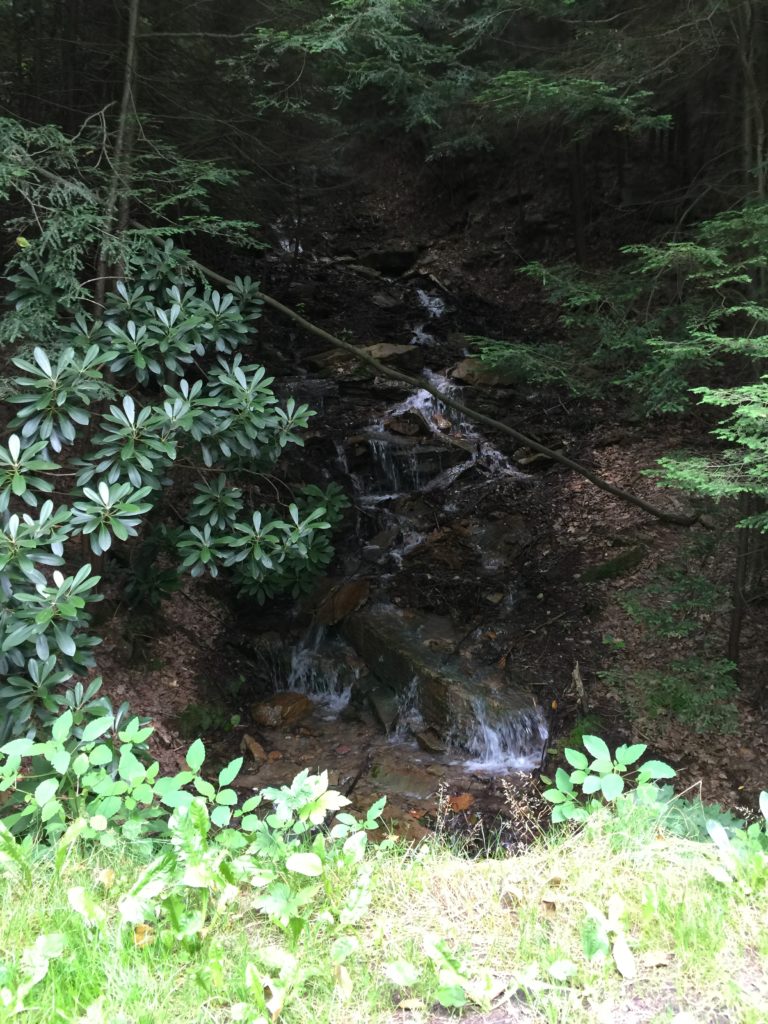 We came upon a bench facing the woods and were curious as to why the bench wasn't facing the trail. Turns out it was facing a gorgeous waterfall. (The photo above does not do it justice.) There is a cool breeze that comes rushing down from the waterfall that hits you as you're sitting on the bench. Nature's air conditioning.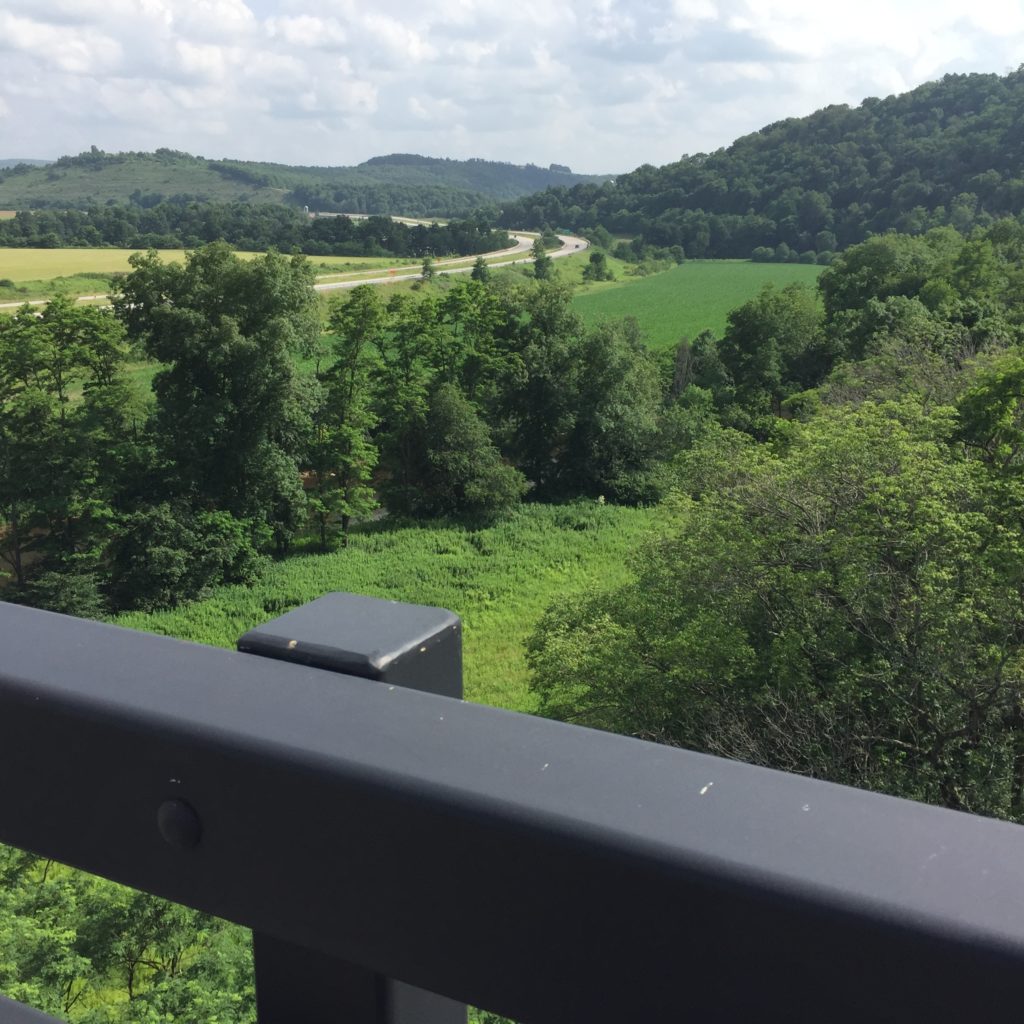 The view above is from the Salisbury Viaduct.
We were blessed with sunny weather again after some storms rolled in overnight. It was hot and humid – typical July Pennsylvania weather, but it was breezy and cool riding through the wooded countryside.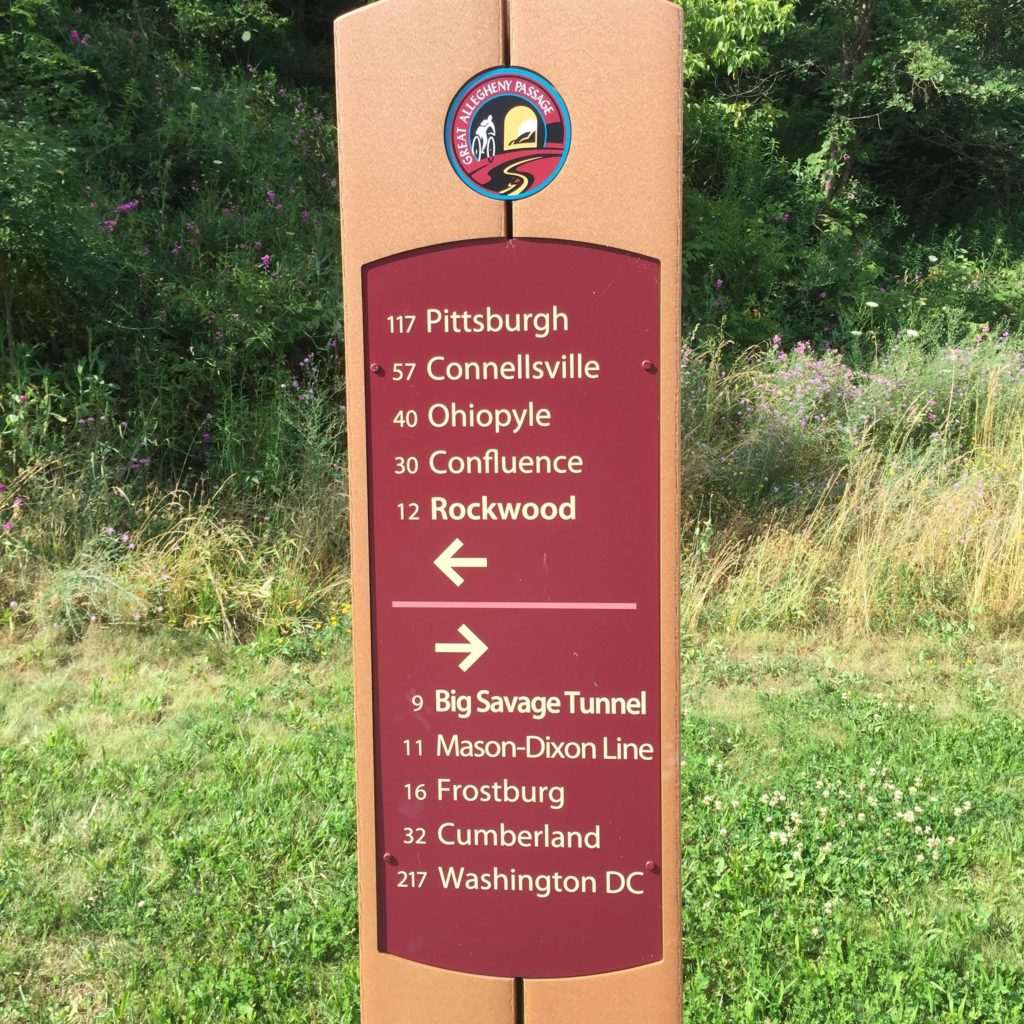 Today was our steepest climb and we can feel it! Tomorrow we finish up on the Great Allegheny Passage when we arrive in Cumberland, Maryland. The first 10 miles will be uphill but the last 20 will downhill!!!!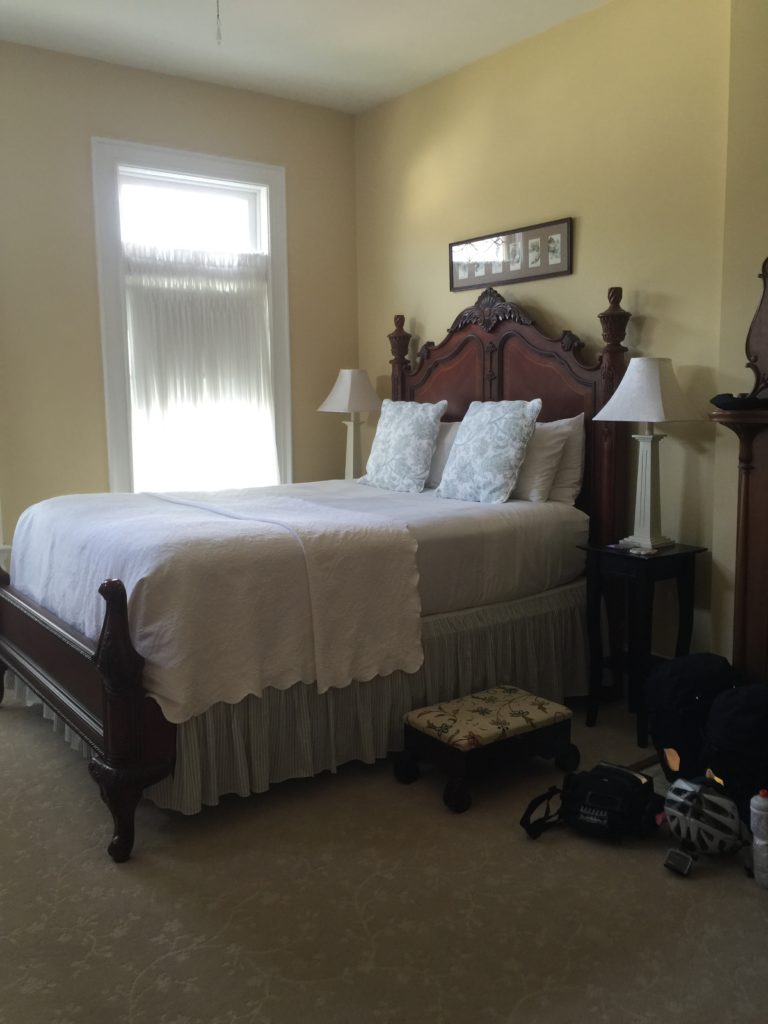 The Levi Deal Mansion is our home for the night and it is our favorite B&B by far. In fact our entire trip was planned around our reservations there.
Then we start our adventure on the C & O Canal Towpath.