In case you missed it, read about Day 1 of our Bicycle trip from Pittsburgh, Pa to Washington, DC here.
We enjoyed our stay at the Bright Morning B&B. The B&B consists of three older homes filled with charming antiques, floral wall paper, numerous fireplaces and pocket doors. Breakfast was delicious: we enjoyed Eggs Bendict with fresh fruit.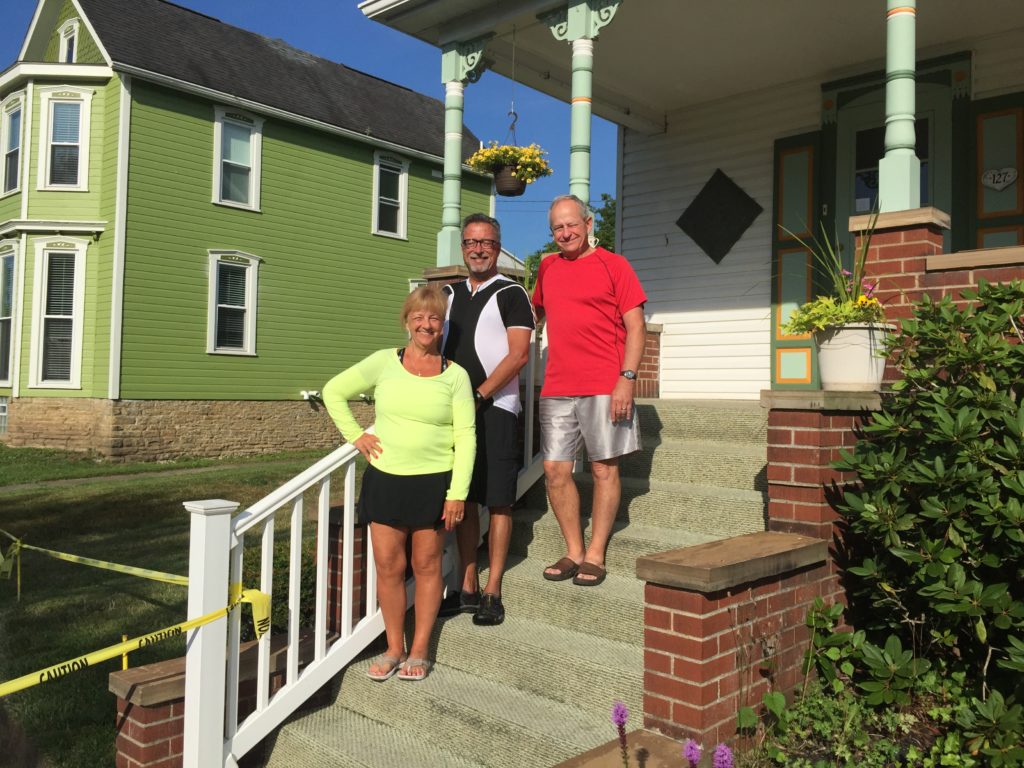 After breakfast we got on our bikes heading towards Connellsville, 28 miles away. We were  happy that today was going to be a relatively short ride – sort of like an active recovery after yesterday's longer first ride. This turned out to be a wise decision – my legs started cramping up by the end of the ride.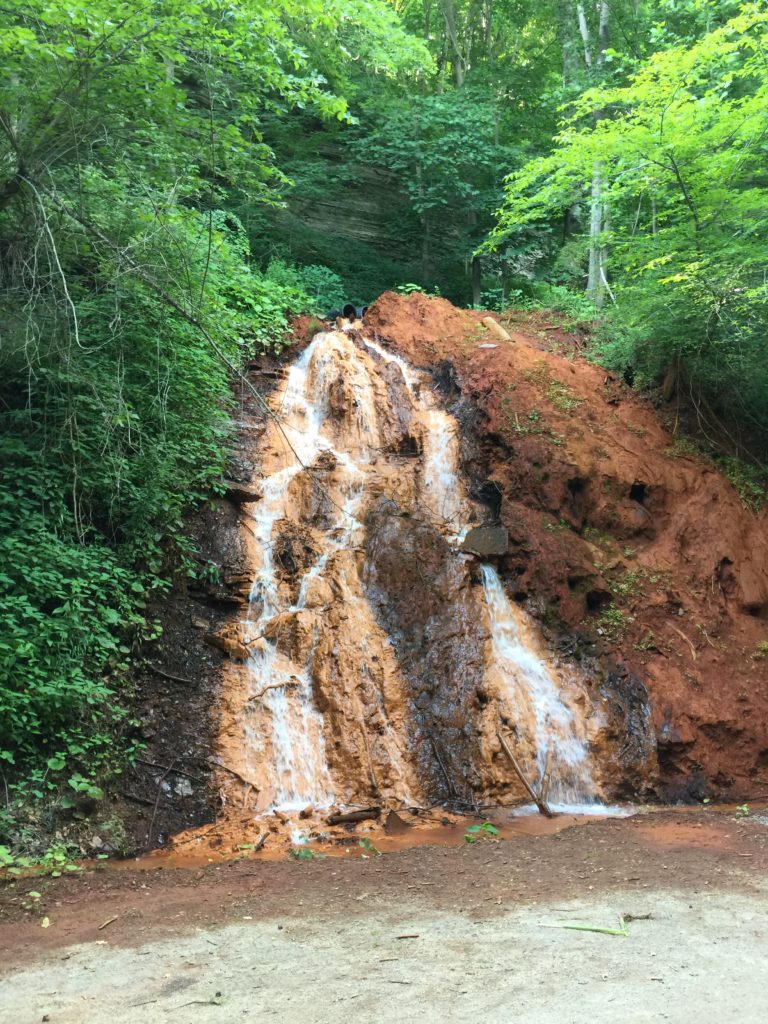 Our muscles, bones, and bottoms needed a little break!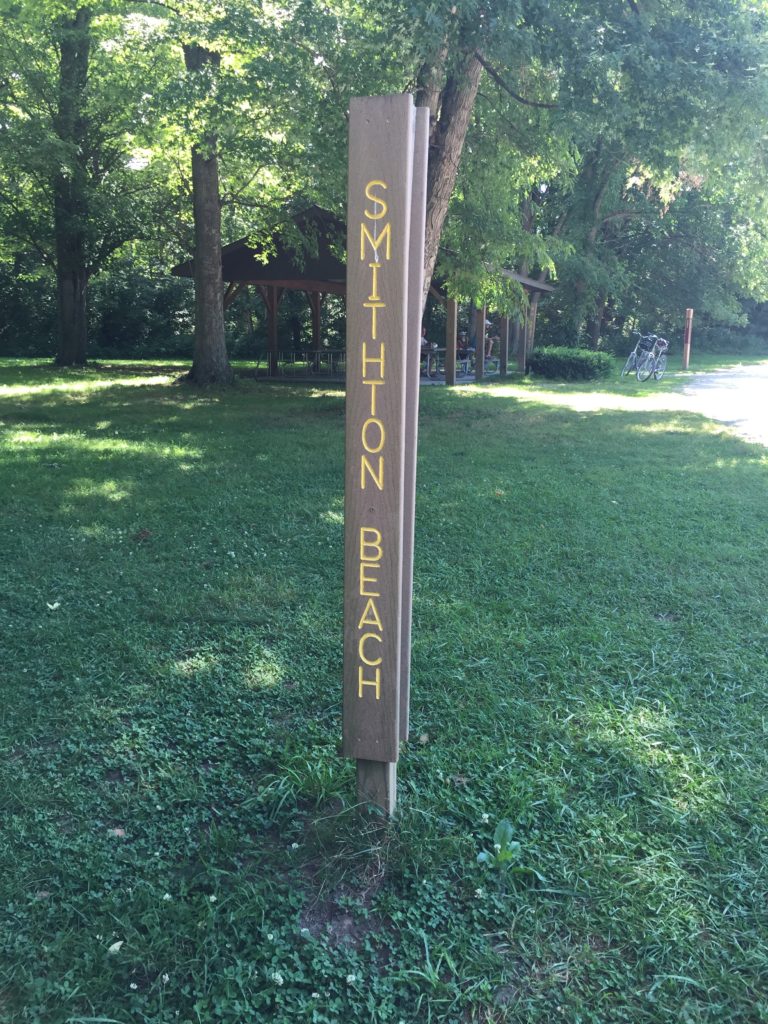 There were so many spots along the Youghiogheny River where kayakers and tubers were enjoying the river.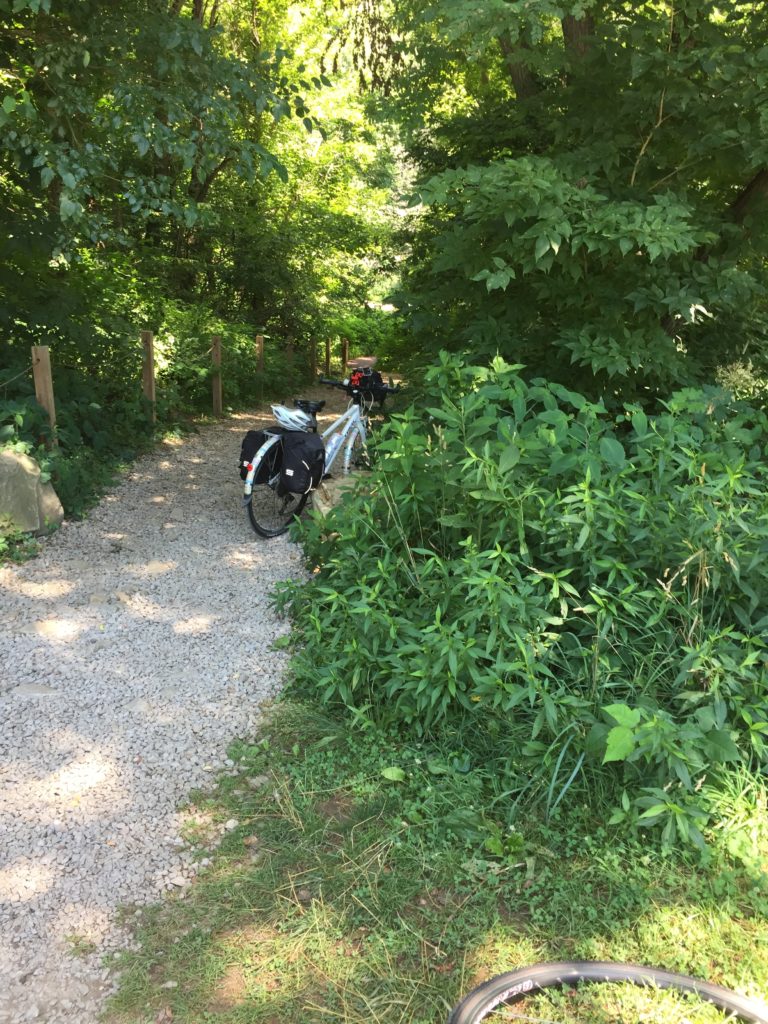 We came upon a sign for Smithton Beach and had to investigate.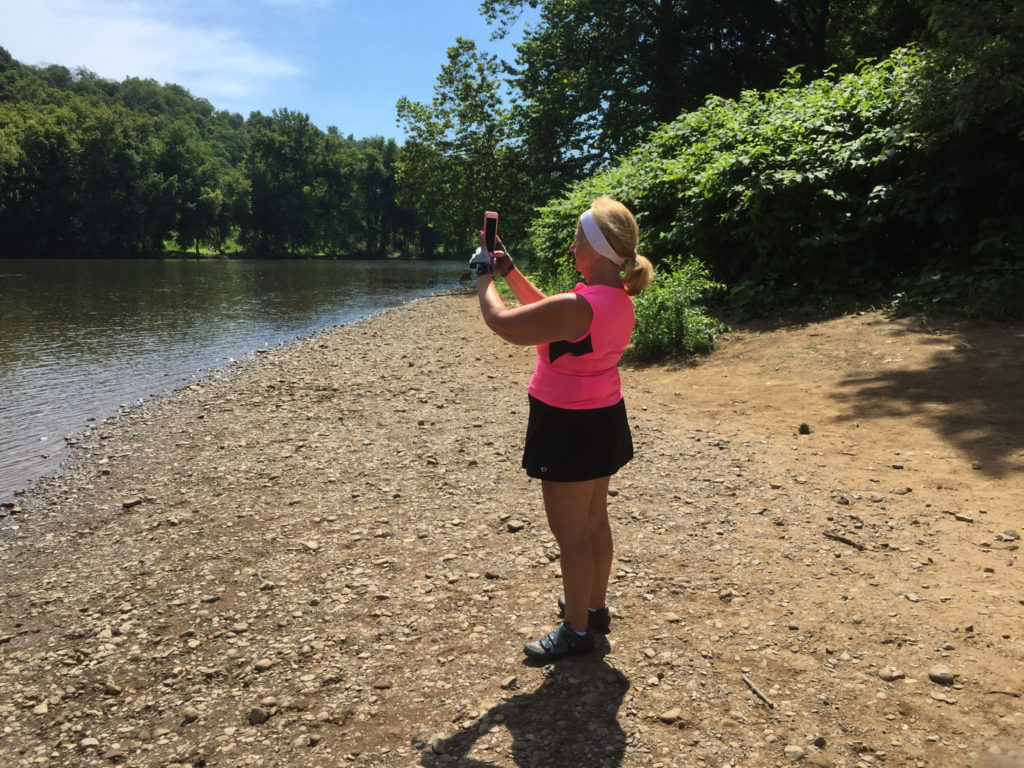 The path down to the river from the trail led us to this river beach: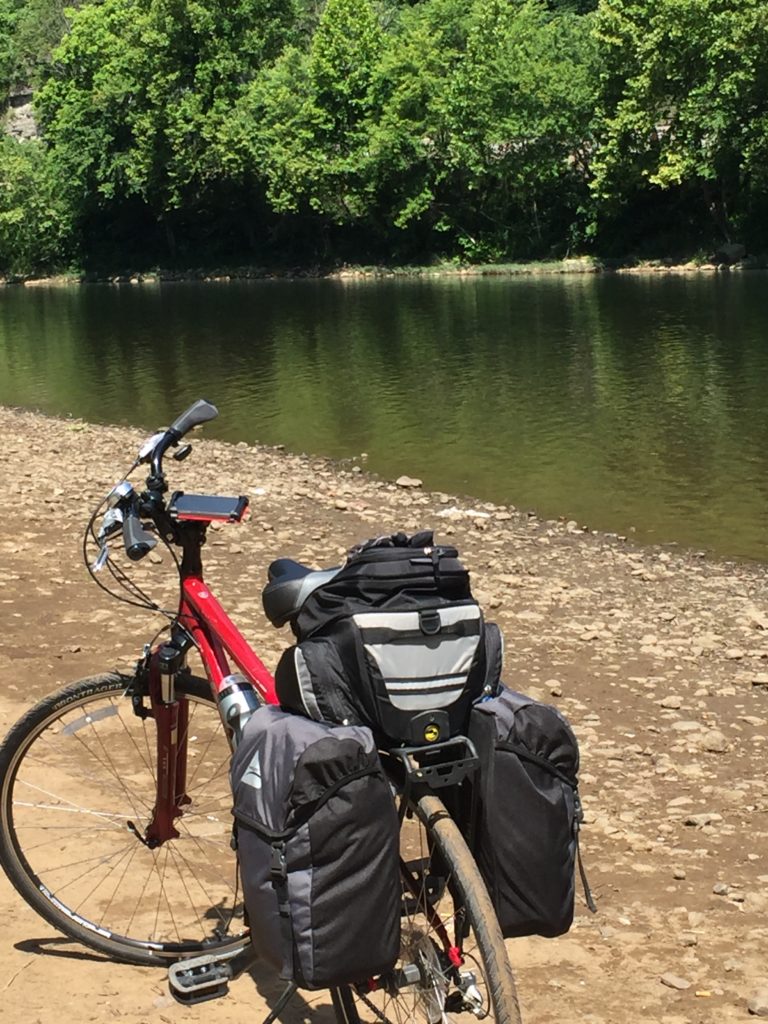 Another great fishing and kayaking spot.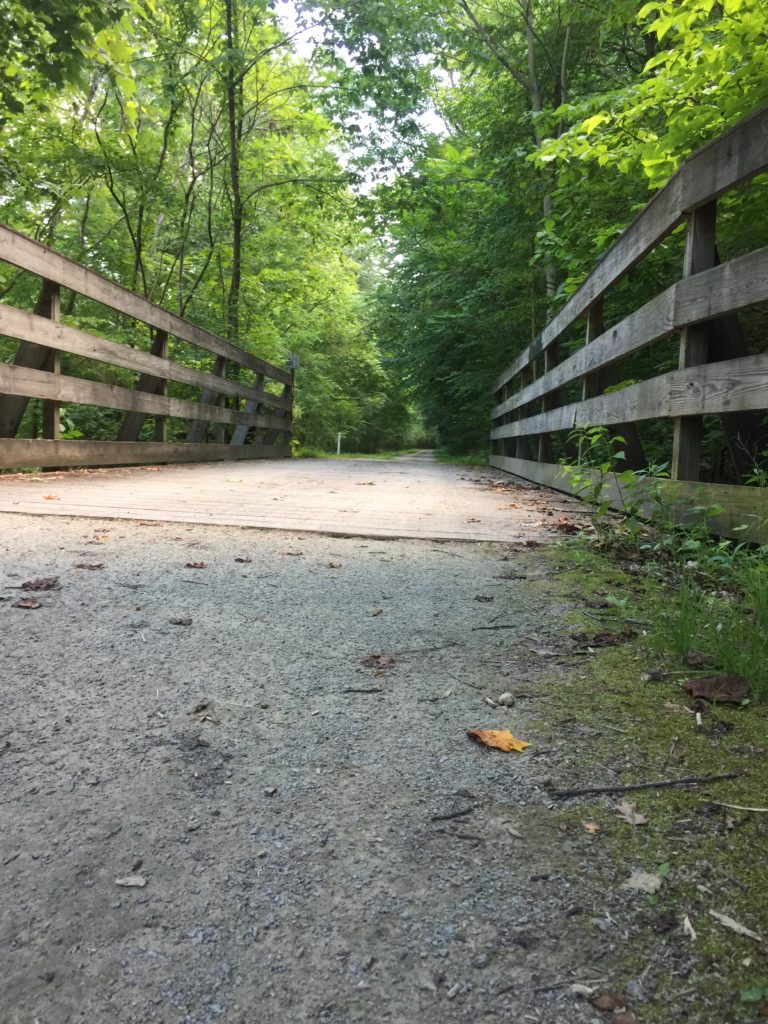 We climbed back on our bikes and headed towards our destination for the night: Connellsville Bed & Breakfast.
After enjoying dinner at a recommended Mexican restaurant in town, we walked back to the B&B and relaxed on the back porch. We were soon joined by two ladies that we met on the trail yesterday. Turns out that they live pretty close to us! This is their first bicycle tour but certainly not their first adventure! These two women kept me on the edge of my seat while they told their story of hiking Mt. Fuji in Japan!
We have met the nicest (and interesting) people on this trip so far!
Tomorrow we head to Ohiopyle. No whitewater adventures for this trio, but I am hoping to find a swimming hole to cool off in! Click here to read about Day 3 of our ride from Pittsburgh, PA to Washington, DC.