Wow, day seven already! Please click on the days to catch up: Day 1, Day 2,Day 3, Day 4, Day 5 & Day 6.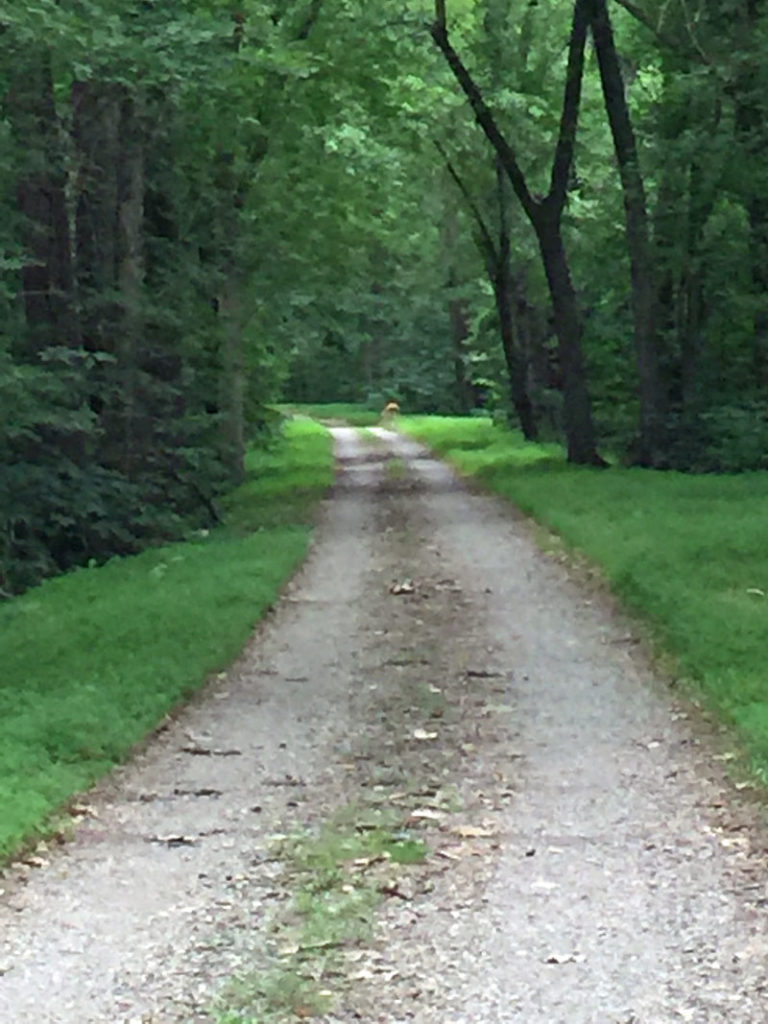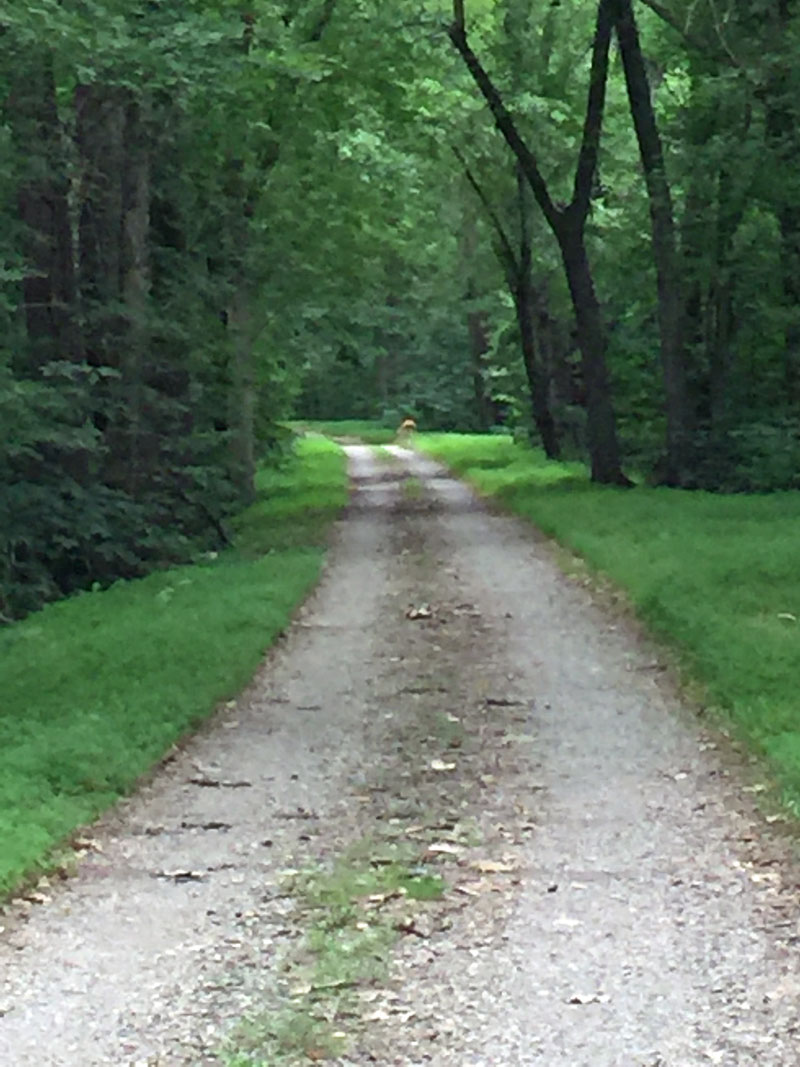 Today is another high mileage day and our destination for the night is Williamsport, Maryland. In the morning or late afternoon is when we see deer on the trail. I know the above photo is fuzzy but that's one of the deer we saw this morning.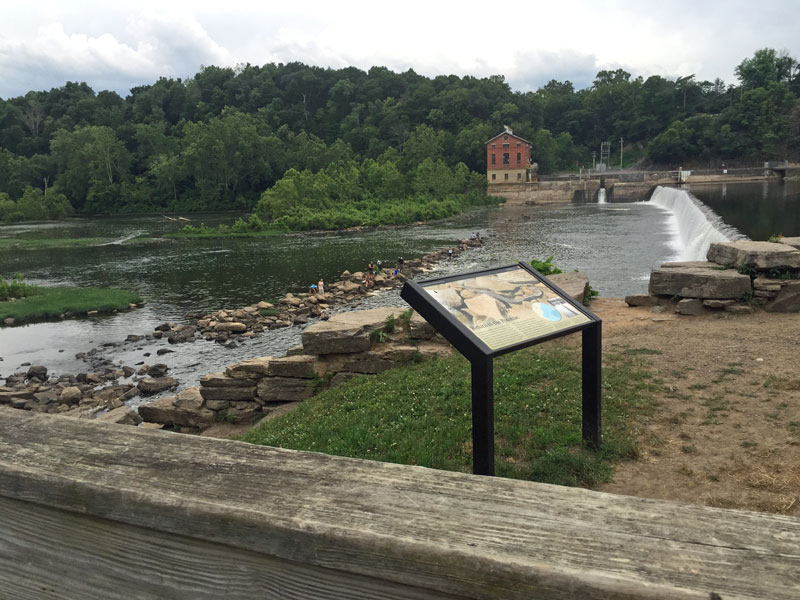 We were told about how great the fishing is at this dam (above). We could tell because fisherman were lined up shoulder-to-shoulder on the rocks right below the dam!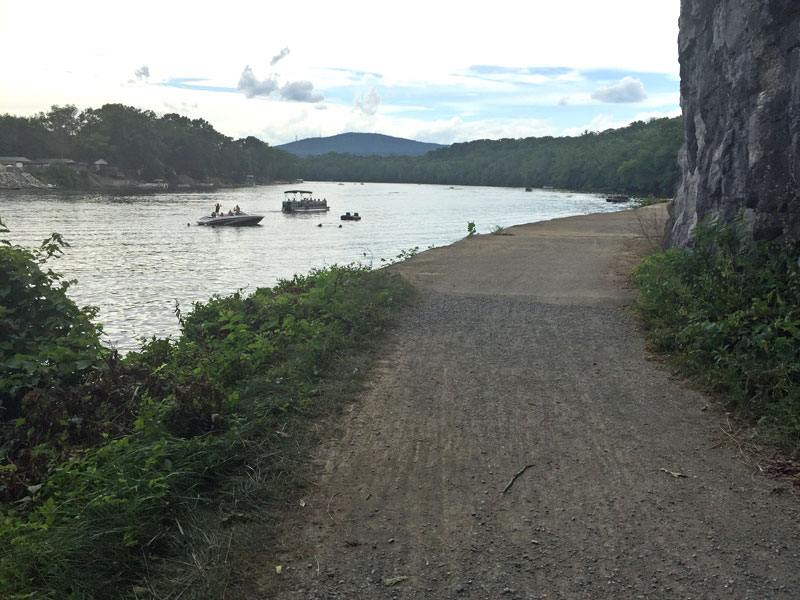 As we were pedaling through the forest we came upon these gigantic rocks that the trail hugged and came upon the river where there were a ton of boaters, kayakers, swimmers, and tubers. I did a live video on Facebook because it came as such a pleasant surprise! It was a perfect day to be on the water since it was so hot and humid! I wanted to join them!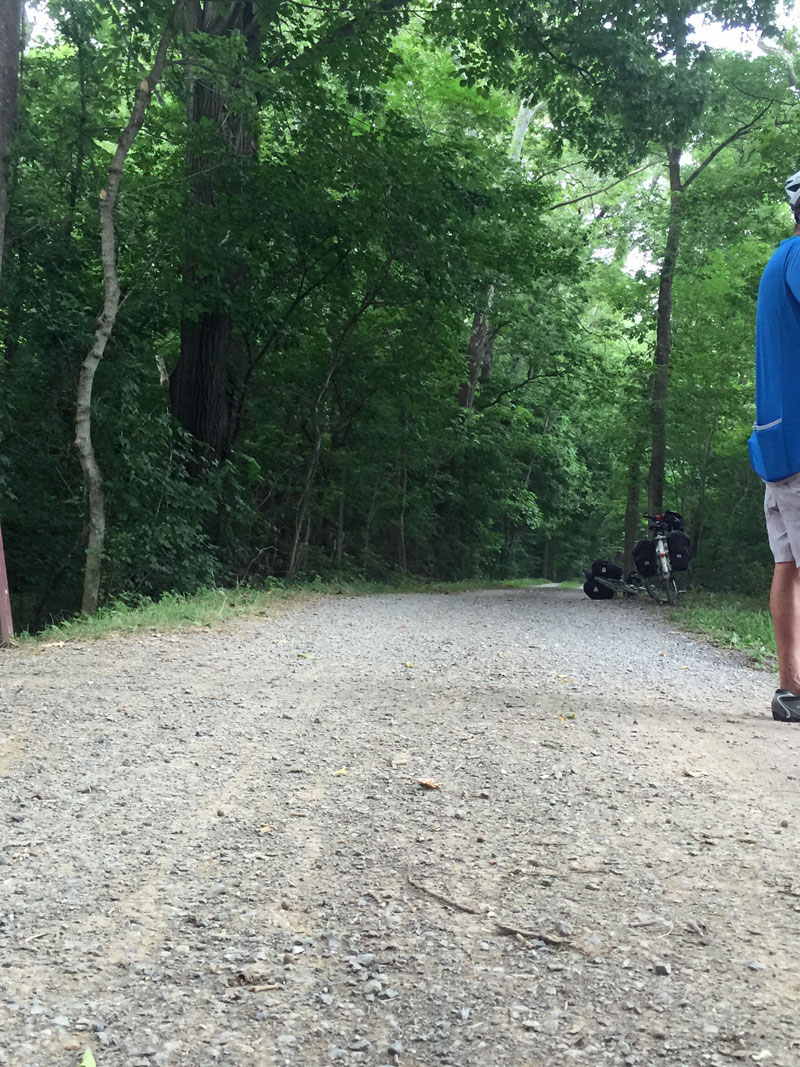 But instead, we climbed back on the bike saddles and got pedaling!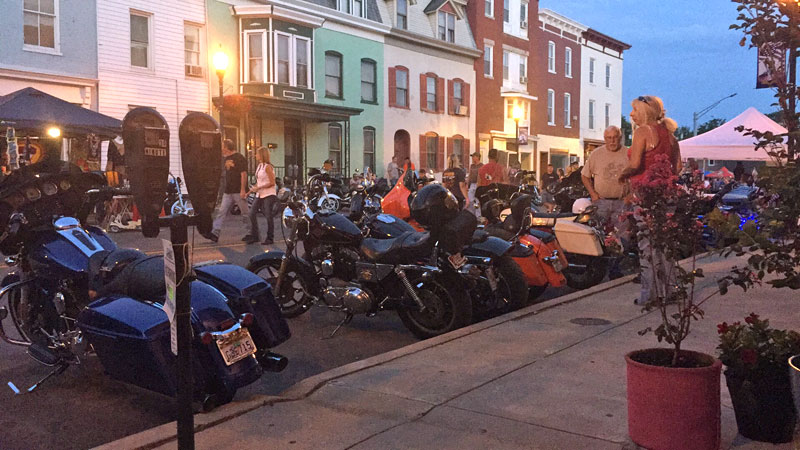 The innkeeper had called us earlier in the week to warn us that the town was having a "bike night" and that there would be loud music and people in the streets until 10 pm. I thought "how cool!". Since this town is right on the towpath I thought she meant "bicycle night". Nope. We're talking Harleys and hard rock. ; )
The innkeeper at the Candlelight Inn was right! It was loud but it was fun watching everyone, visiting the tents, and listening to the music. We should have parked our bikes out front here instead of in the garage ; )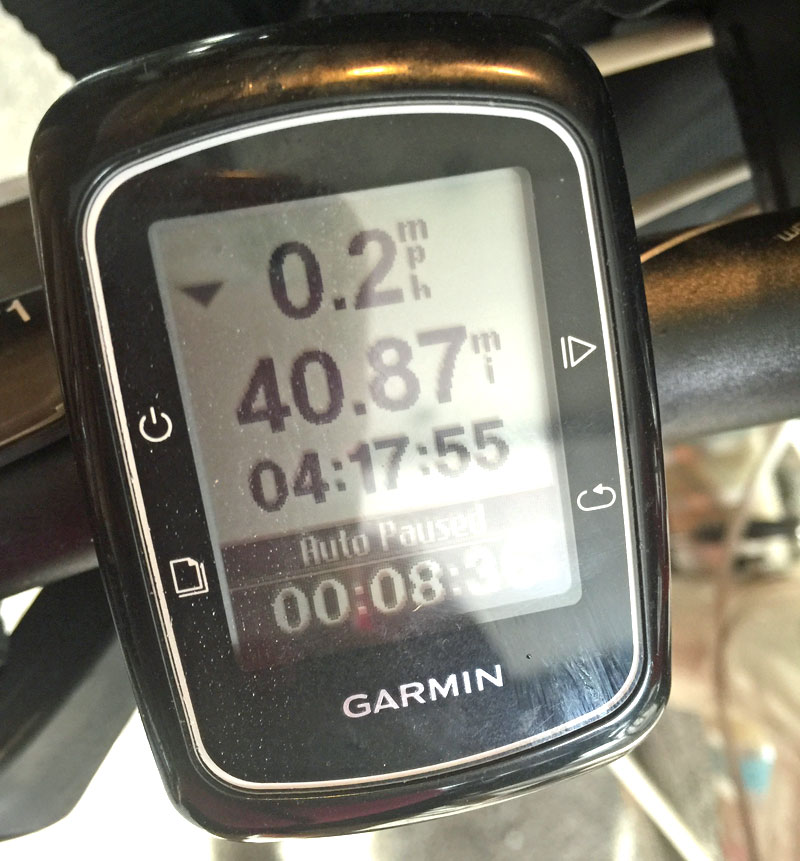 Today we pedaled a little over 40 miles and were on our saddles for 4 hours, 17 minutes, and 55 seconds. But who's counting????  : )
Come back tomorrow and find out why DAY 8 was my favorite day of the entire 10-day trip!