What??? Yes I know. You won't find a lot of cleaning tips coming from me but this is an exception. Here's the story: I'm in the middle of a bathroom upgrade and two handymen were coming to replace the flooring in that bathroom. Not only did I know that they would be disconnecting the toilet, but they would also be moving said toilet out into the hallway while they worked on the floor. Yikes!!!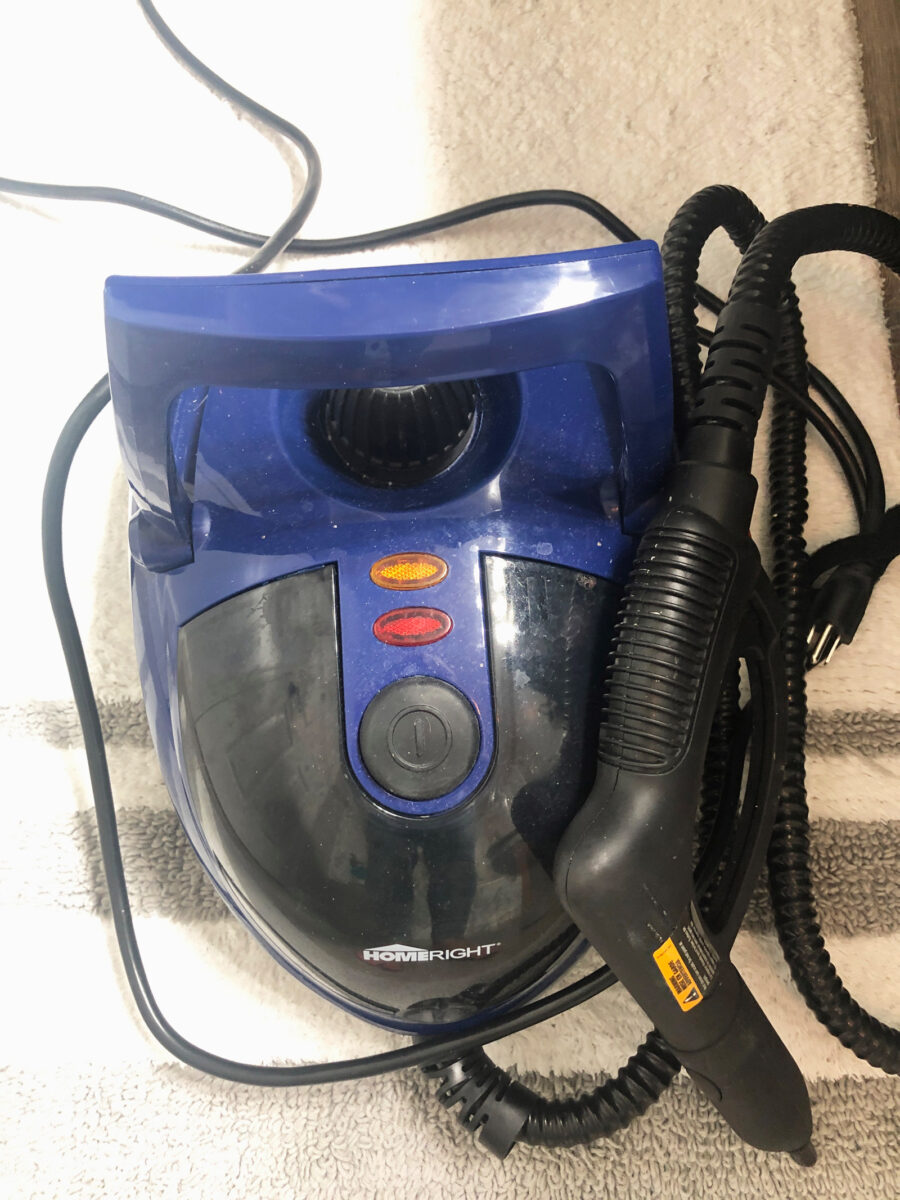 While I was super excited about removing the 80's style linoleum from my bathroom, the thought of my toilet being moved AND sitting in the hall made me stop and think: "exactly how clean is that toilet?"
Knowing that cleaning with the HomeRight Steam Cleaner gets everything spotless and practically germ-free (remember my shower and windows?), I made a mad dash for the Steam Cleaner the night before the workers were due to arrive and blasted away all the gunk, crud, and germs. And the best part? It does all that without using chemicals. Win! So for everyone concerned about using caustic, smelly chemicals, a HomeRight Steam Cleaner is what you need.
Please read the rest of story over on the HomeRight DIY blog.