Hi everyone! Today is a good day. I get to show you a brand new product from BLACK+DECKER. It's their new Auto Sense drill. Yep, today I'm talking about power tools.
I have power tools and I know how to use 'em! Well, not really. But I'm learning. I received a whole pile of power tools two Christmases  ago and decided it's high time to learn how to use them. I gotta admit, these loud, saw dust-spewing, blade-spinning tools that are capable of cutting wood (not to mention fingers) are a little intimidating and I have a very healthy respect for them. So I took my time learning how to use them. I watched countless videos and read many a DIY blog, learning and absorbing as much as possible.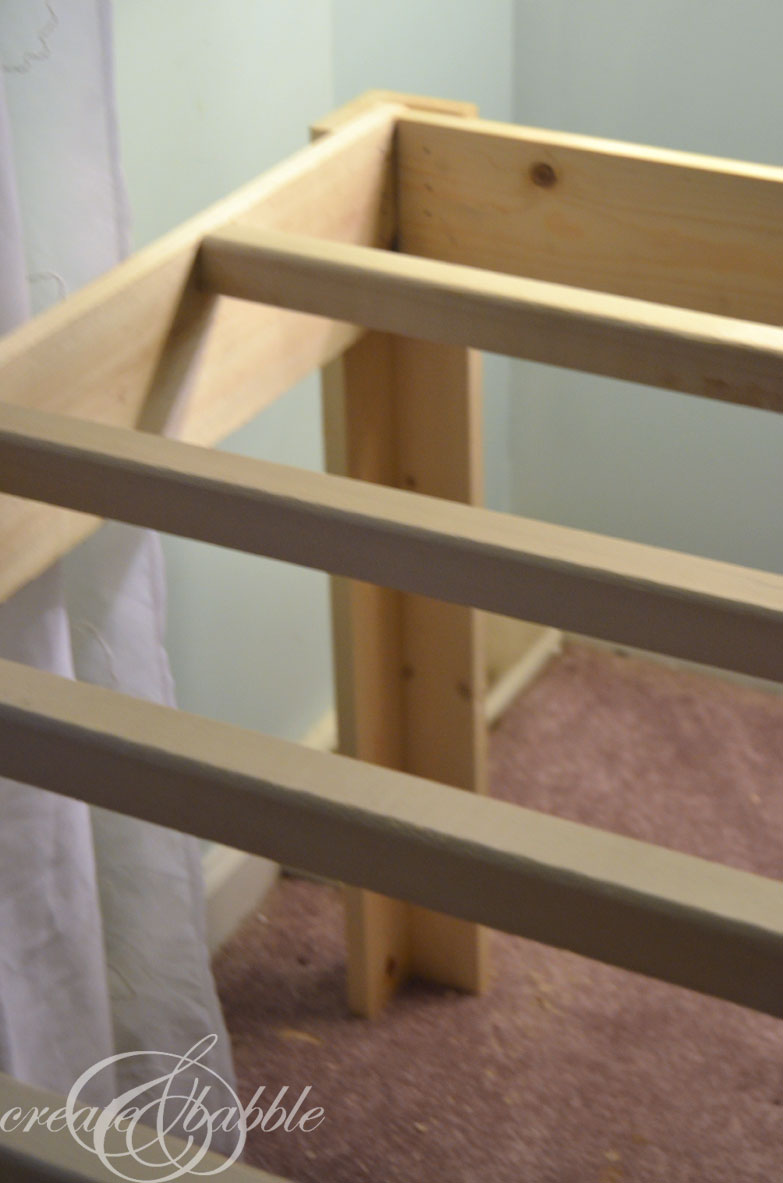 Here's a little sneak peak at my first build project. It is….or it is going to be a long work table/desk in my craft room.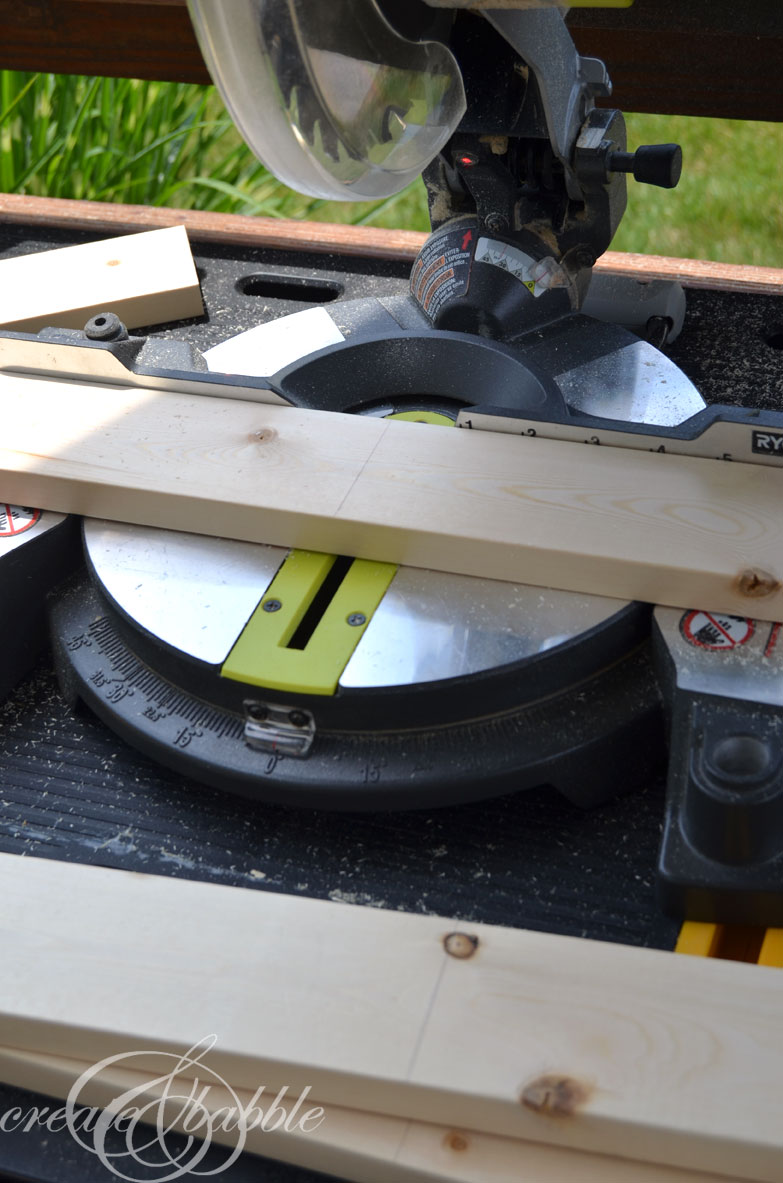 This project calls for a lot of screws. And even though I have quite a few power tools, I was missing one: a drill/driver. Until now I was using my cordless drill as a driver and it really wasn't working out for me. It was stripping screws or causing me to drill too deep creating mini craters in my walls. Every time Dan would use it, he'd say "you need a driver". Then as luck would have it, I was asked if I'd like to try out a revolutionary new drill/driver. It's the BLACK+DECKER 20V MAX* Lithium Cordless Drill/Driver with AutoSense Technology. Um, YES! And what's even better than that? They sent me two! One is to give away to one of you!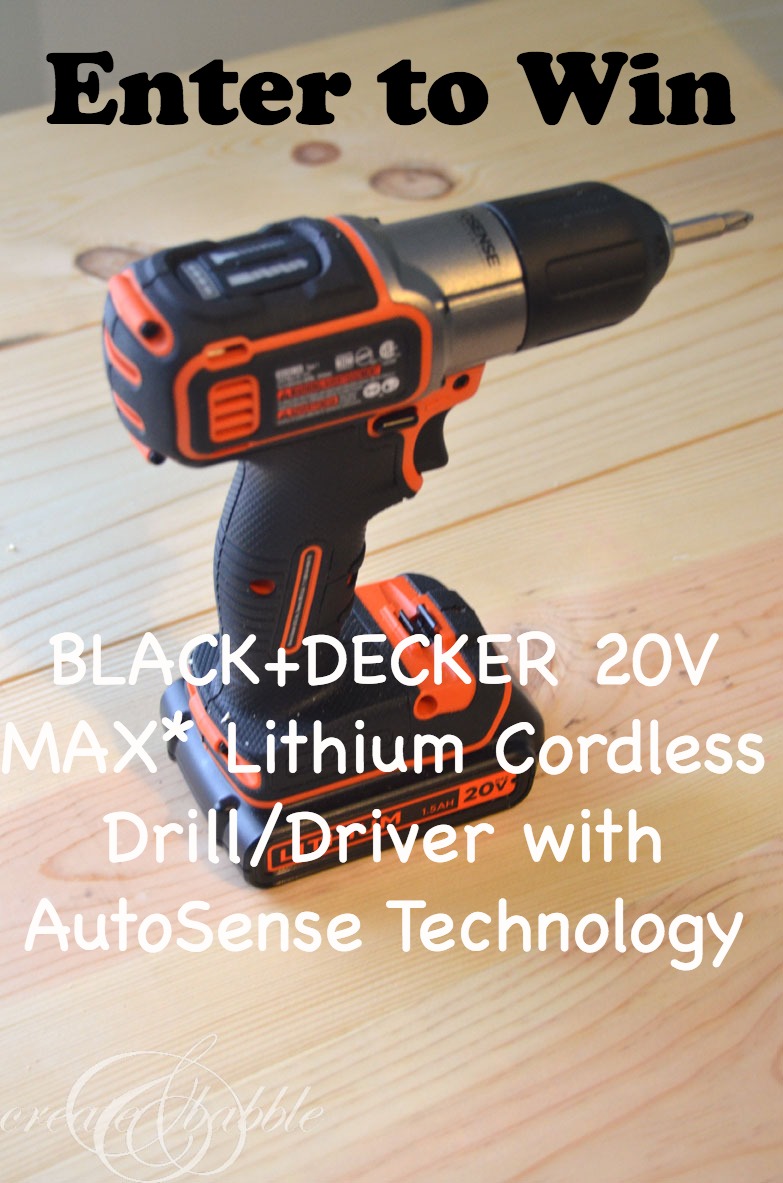 What makes this drill so special? The unique 20V MAX* Lithium Cordless Drill with AutoSense Technology has an automatic clutch that has proven to be three times more accurate than a mechanical clutch. Homeowners no longer need to experiment with trial and error to set the clutch. You simply set the drill to drive mode, and it will monitor the amount of torque needed to drive the screw.
The 20V MAX* Lithium Cordless Drill with AutoSense has two modes, drill and drive. In drive mode, a microprocessor continuously measures the tool's performance. As the screw enters the material there is a rapid change in its torque profile. The microprocessor analyzes the rate of change and stops most screws flush with the material within three milliseconds. To countersink screws, the tool provides depth control for micro adjustments. In drill mode, the combined power of the 20V MAX* battery and the drill's 0-800 RPM motor provide the performance necessary for the quick completion of any homeowner application.
In addition to Autosense technology, the drill features the following:

Lightweight design (2.6 lbs)
Simple two button design
20V MAX* battery
LED light and Bit holder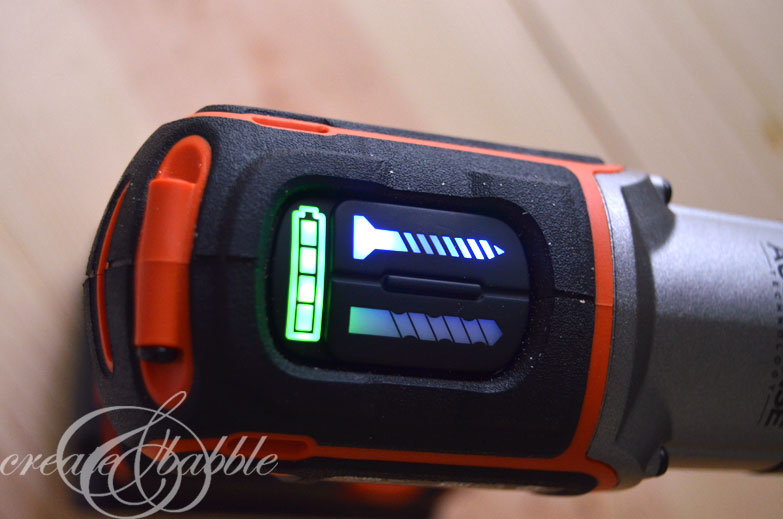 I love how you can choose between the driving and drilling modes with just the push of  a button.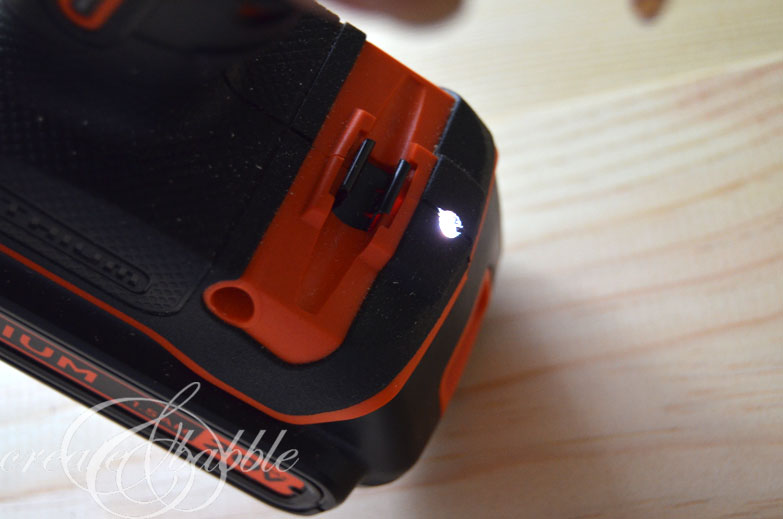 Watch this quick, five-second video to see the drill/driver in action and see how it will save time and frustration with a drill/driver that prevents clutching out, over-torqueing, and the damage that comes with it.

Do you want to try out the new BLACK+DECKER Lithium Drill? I am giving one away to one lucky Create & Babble reader!
To enter the giveaway, all you need to do is the following:
Click on this link:
Then leave a comment telling me how you would use the BLACK+DECKER Lithium Drill.
Good Luck! Giveaway is open to U.S. Residents 18+ and closes at midnight, June 30, 2014

Full disclosure: This post was sponsored by BLACK+DECKER but my love of the Autosense Drill is all my own.