I was asked to write about what goes on behind the scenes at Create & Babble as part of a tour through blogland. I was introduced on the tour by Sondra at Sondra Lyn at Home.
I had the pleasure of meeting Sondra this summer at a blogging conference and she was just as sweet in person as she is on her blog. We hit it off right away. Probably because we're from the same generation and we are both newish grandmothers! I must admit that I'm a little green with envy that she gets to stay home and watch her precious grandson everyday ; )
Sondra's blog is not only full of great decorating ideas, but also tips and tricks. Like this one where she tells us how to preserve pumkins: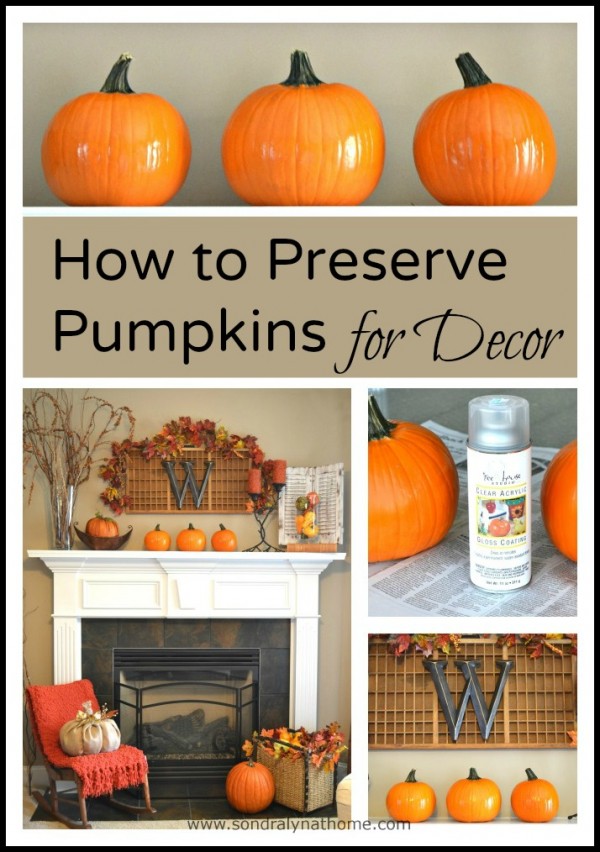 And she's crafty, too. Look at these cute notepads: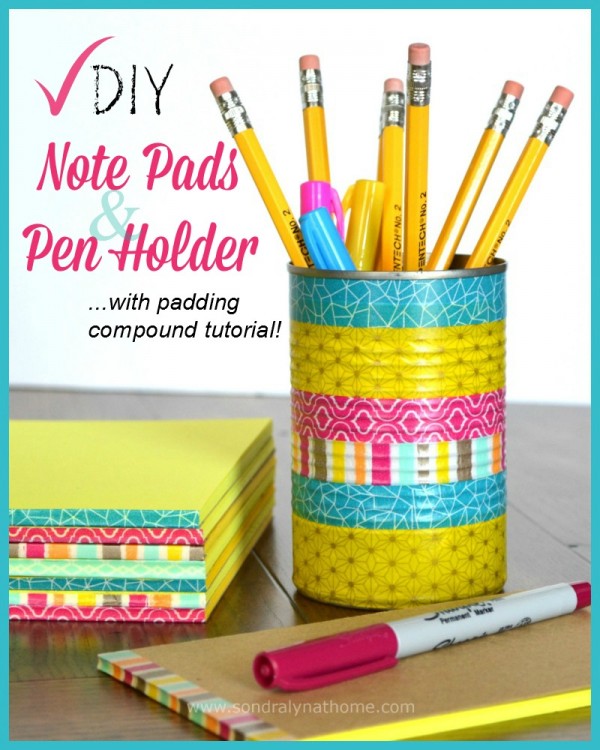 There's so much eye candy at SondraLyn At Home!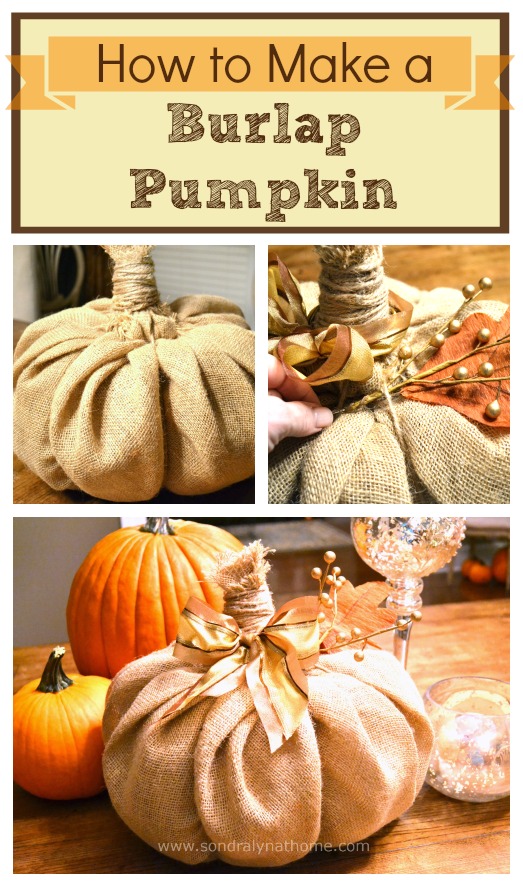 As part of this blogland tour, I am to answer four questions. Here we go!
1. What am I working on?
Right now, I am finishing up the remodeling my powder room. Some times I tell myself that I bit off more than I can chew, but I have to say that it's been quite the learning process. There have been a lot of firsts for me in this project. Like installing glass tile for the first time and removing and replacing wood trim. Both of those turned out to be a lot easier than I thought. Another first is installing crown molding. As of this minute I am failing terribly but I'm not waving a white flag….yet! UPDATE: it turned out pretty good!
2. How does my work differ from others of its genre?
That's easy. Because it's ME talking. And it's MY experience that I'm sharing.  And it will be different from any other blogger. Of course you may see some similar projects around blogland, but we all have our own individual writing styles, senses of humor, and ways of doing things that aren't alike at all.
3. Why do I write/create what I do?'
Another easy question for me. Because I LOVE IT! I have never felt so passionate about anything before in my life (besides family, of course). This blog is my fourth child! I often think how different my life would be now if all of this would have been available when I was in my 20's or 30's.
4. How does your writing/ creating process work?
This is a tough one. I honestly fly by the seat of my pants most days. I wish I could say that I'm so organized and planned into the future, but I'm not. Maybe some day this can become my full-time job and I'll be more organized, but for now this is how it is ; ) And it seems to be working out okay. I just make what I want to make and then talk about it. Yep, that's my writing/creating process: making pretty things, making things pretty and then talking about it! Simple as that!
Now, I'd like to introduce you to two blogging friends of mine. If you've been following my blog for a while, you may recognize them since they have contributed here in the past.
The first is Maureen from Red Cottage Chronicles. Maureen and I have been online friends for a few years and we're hoping to meet in person next year at a blog conference.
Hey All!  I am Maureen from Red Cottage Chronicles.  I have a passion for baking and love to share my adventures in my tiny cottage kitchen.  I am currently navigating my way through part-time studies to achieve my baking certificate from a local culinary school.  I am married for 28 years to my high school sweetheart who is always more than happy to be the official taste tester!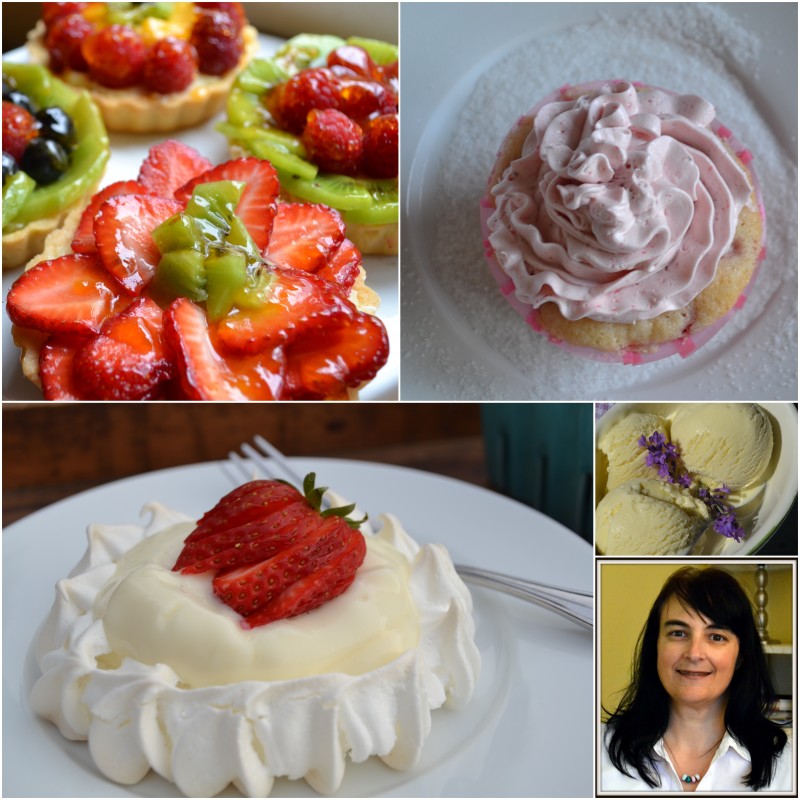 Did you just gain 10 pounds looking at those desserts, 'cause I think I did!
Now meet my funny, smart, and very talented friend Leilani from Keeping Up With Mrs. Smith.
Hello! I'm Mrs. Smith and I live in a fixer-upper with Mr. Smith and two cats. When I'm not eating scones and enjoying coffee in our sleeping porch, I'm making some other kind of food or fixing up some other room in the house. I'm all about upcycling, dinner parties, growing food, the smell of dirt, and kitty snuggles.
Leilani recently updated her "rumpus room" as part of the same 30-day room challenge that I'm doing. I'm sure she'd love to show you how she took upcycling to a whole, new level!