Winter. Admittedly not my favorite Season. I live in a state where we get to experience all four Seasons (to the extreme: like extremely hot and humid summers and then the opposite: unbearably cold and snowy winters).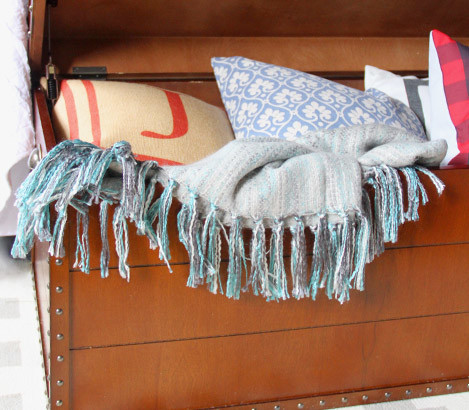 As for me, I'll take hot and humid any day! BUT, since I have to put up with winter I want to do it my way! I'll take my Winter indoors please. No ski slopes or ice skating ponds for me thank-you-very-much!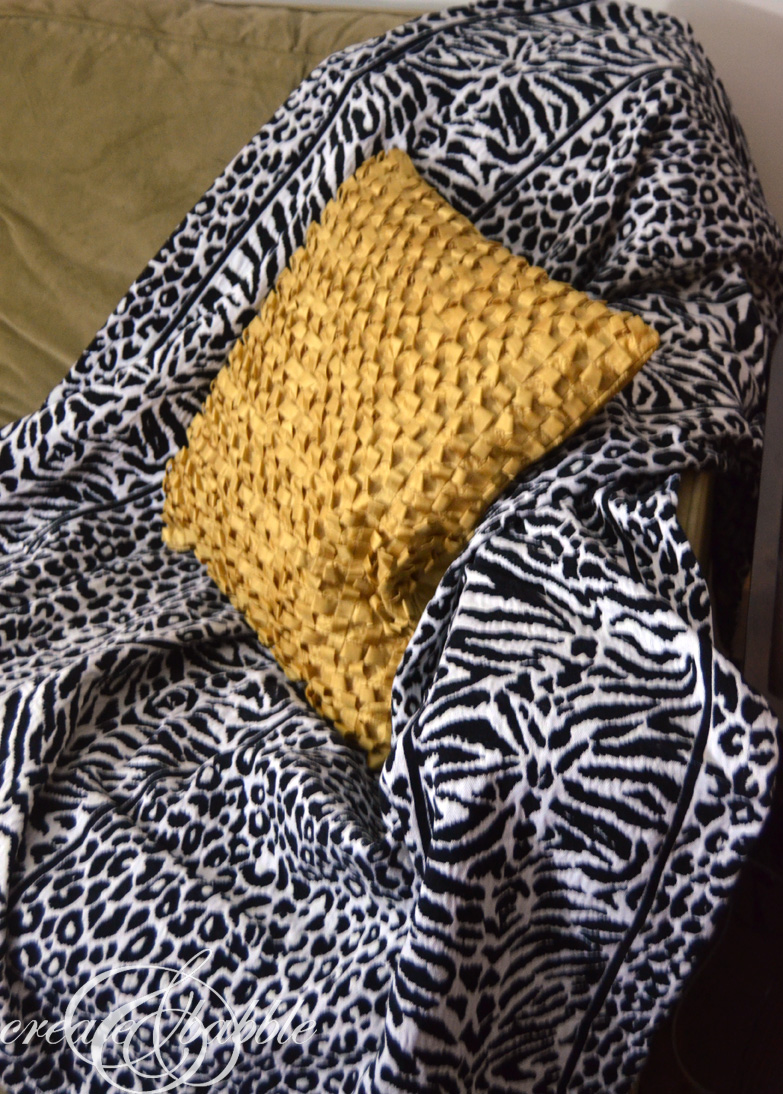 You'll find me on my favorite spot on the sofa covered up with a comfy throw and leaning against a pretty pillow (and probably watching an early season of Housewives of New Jersey on Hulu. I just can't picture Theresa in prison, can you?) Back to comfy and cozy with pillows and throws!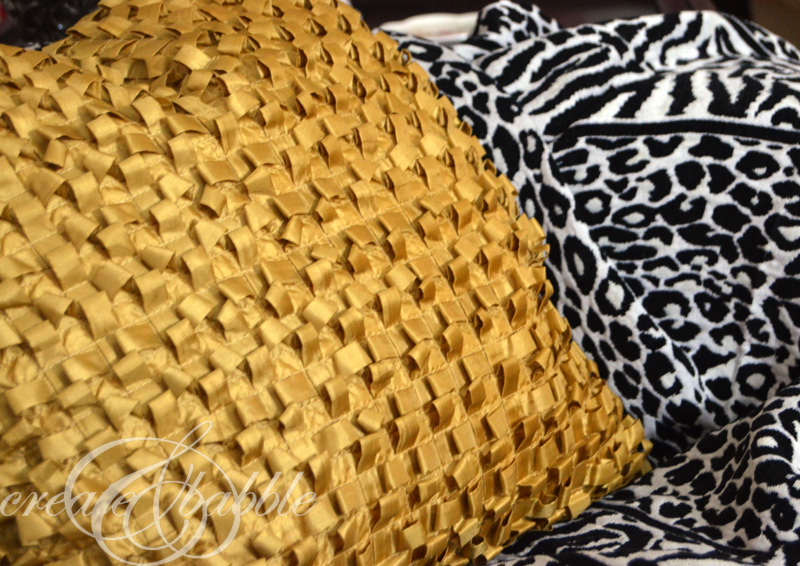 Thanks to Wayfair, my comfy, cozy spot on the sofa has a new look! I have been admiring animal prints in home decor lately but was afraid to commit to something large. This throw was the perfect choice since I've been using black as an accent color in the family room. I thought the gold pillow would be a nice compliment to the throw and I think I was right.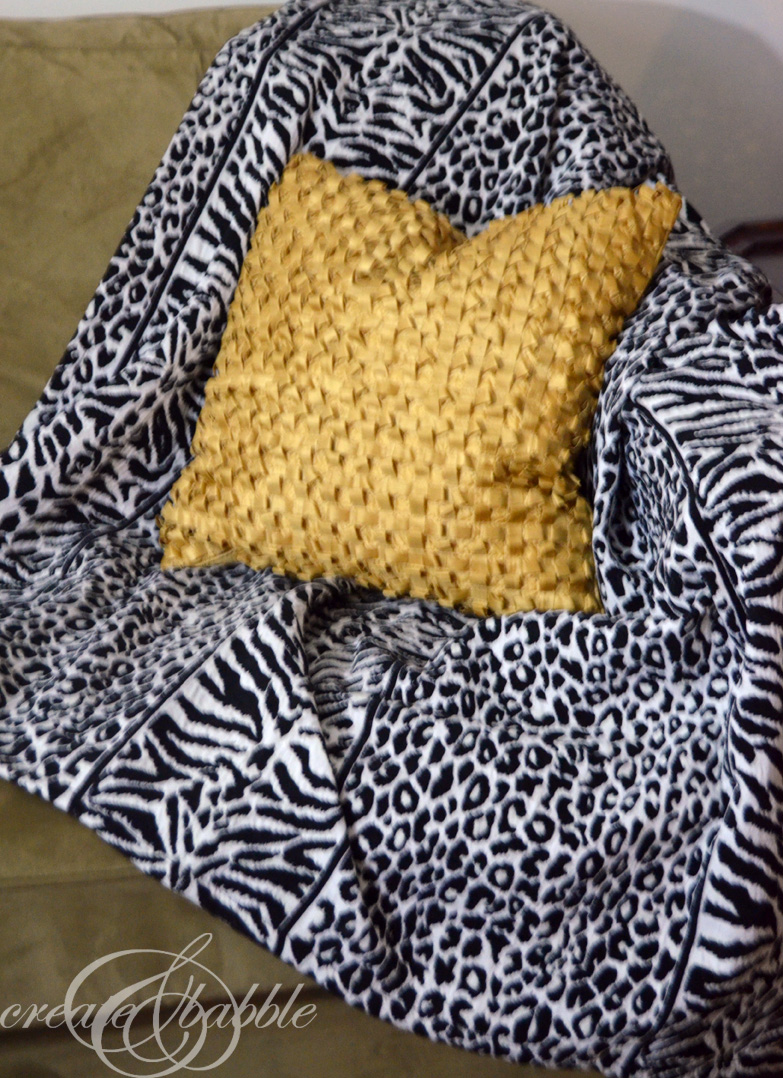 Here's the exciting news about getting comfy and cozy with Pillow & Throws: Wayfair is running a rare promotion. And as a Wayfair Homemaker, I get to offer this promotion to you! How awesome is that!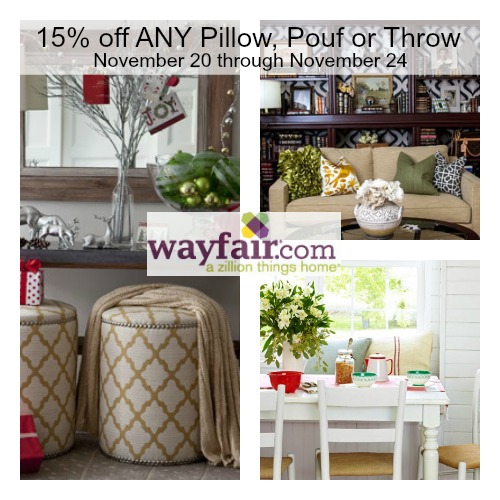 Wayfair is offering 15% off ALL PILLOWS, POUFS, AND THROWS.
But only until Monday, November 24 so you have to hurry! And you must use this promo code to get the 15% off: WFPTP15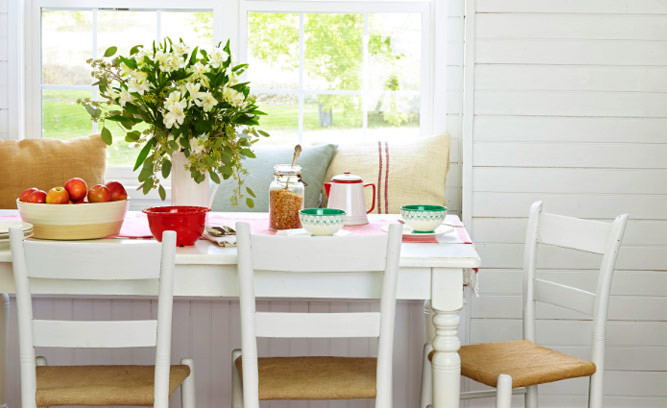 I must say that something as simple as adding throw pillows can make a dramatic difference in your home decor. I tried to imagine these spaces without the throw pillows. Try it. Isn't it amazing how much difference a pillow or two can make?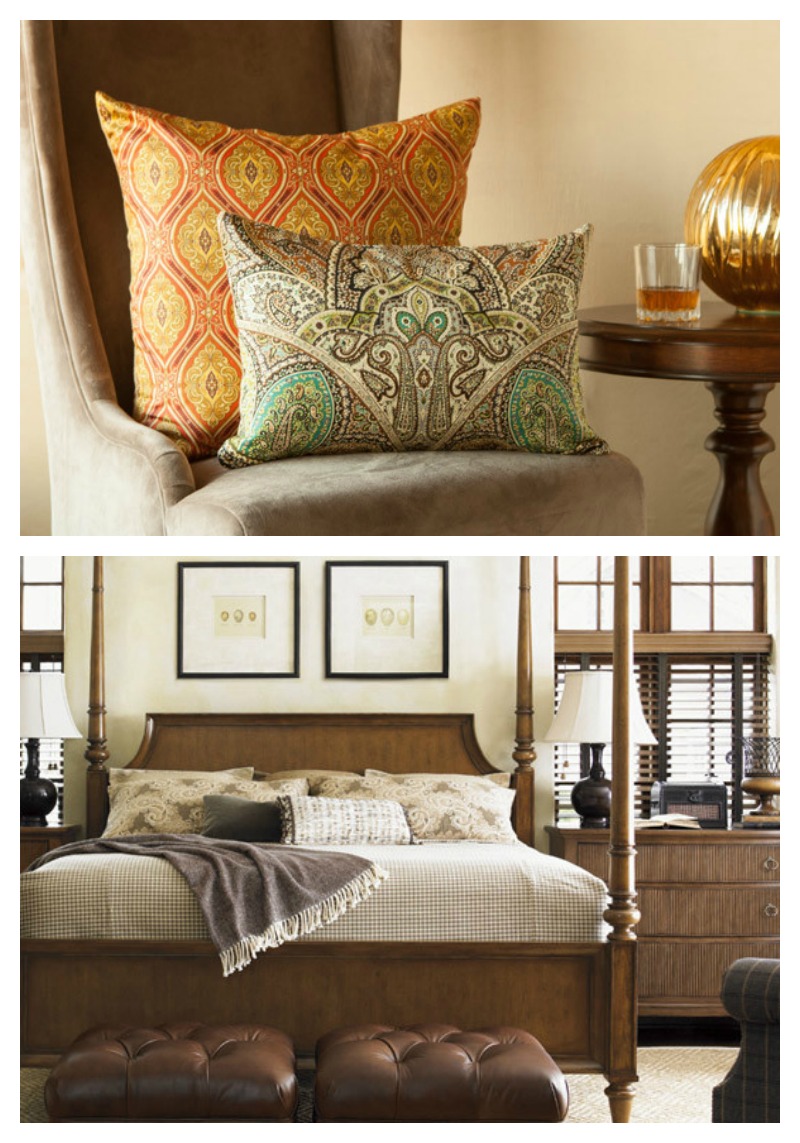 Now try the same for the photo above. Imagine that bed without the throw. Boring, right? Details. And isn't nice that the details are what make us feel comfy and cozy, too!
Okay, that's enough imagining! Hurry over to Wayfair and pick out your favorite comfy cozies!
Don't forget: this promo is only good through Monday, November 24 and use code WFPTP15 to get the 15% off! I can't wait to hear what you get!