Do any of you have a big blank wall in your house and you have no idea what to do with it? I do. Or I did.

Until I finally came up with a solution for all that white space!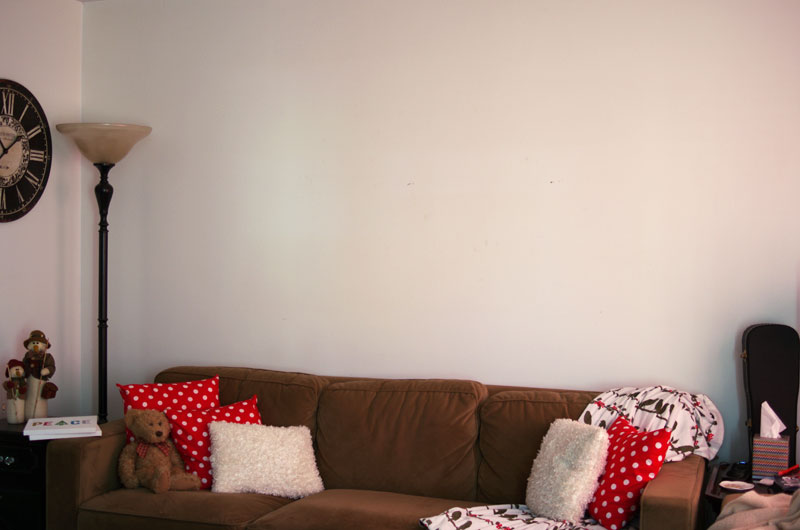 I didn't even realize how big, blank, and white it was until I took a photo of it.
Please note, this post contains affiliate links. If you make a purchase after clicking through, I earn a small commission at no additional cost to you. Thank you for supporting Create & Babble!
Since I was contacted recently by Minted and Postrgram offering to send me photo art using my photos, I had two good-sized pieces of photo art to use on my "gallery wall". I also "shopped my home" for other photos to use on the wall.
STEP ONE:
Gather Photos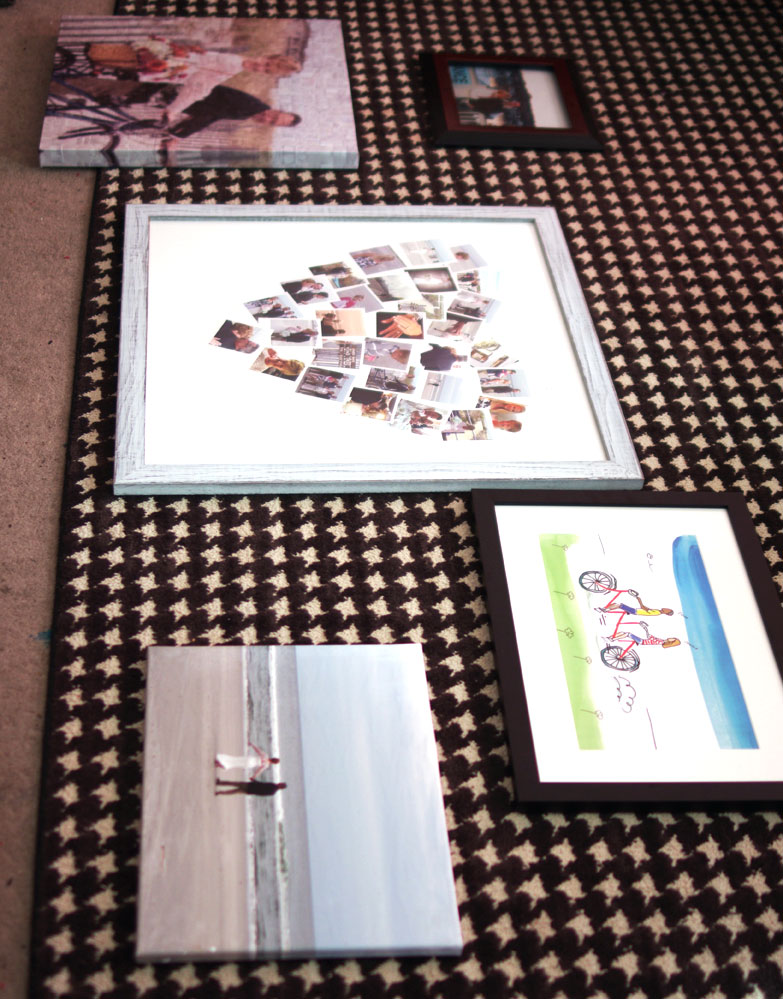 Here is what I found (starting at the bottom of the photo above): I made a wrapped canvas using an enlarged engineering print I had made at Office Depot. I attached it to a canvas with Mod Podge. Next to the canvas is my wedding gift from Dan. It's a personalized framed painting that he had made for us. Isn't it cute!!!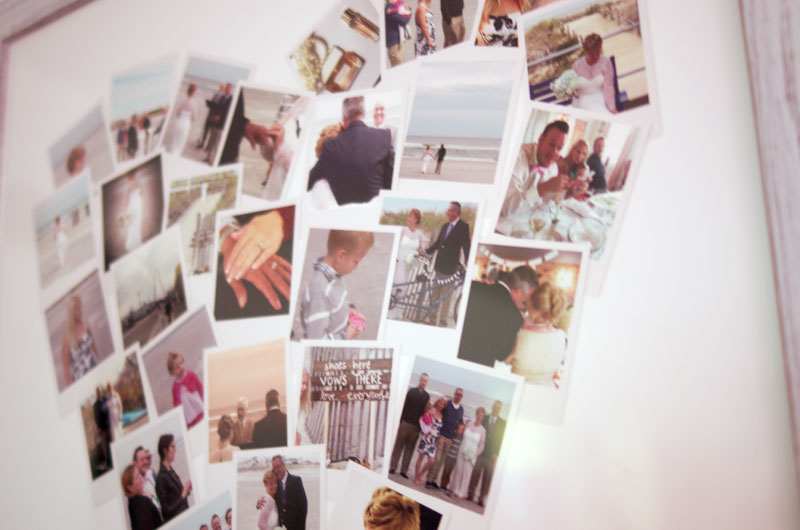 The framed heart collage is from Minted.  This was so fun to put together. Since this gallery wall is turning out to be composed of mostly wedding related photos – I used the wedding photos to create this Heart Snapshot Mix Photo Art. I love it!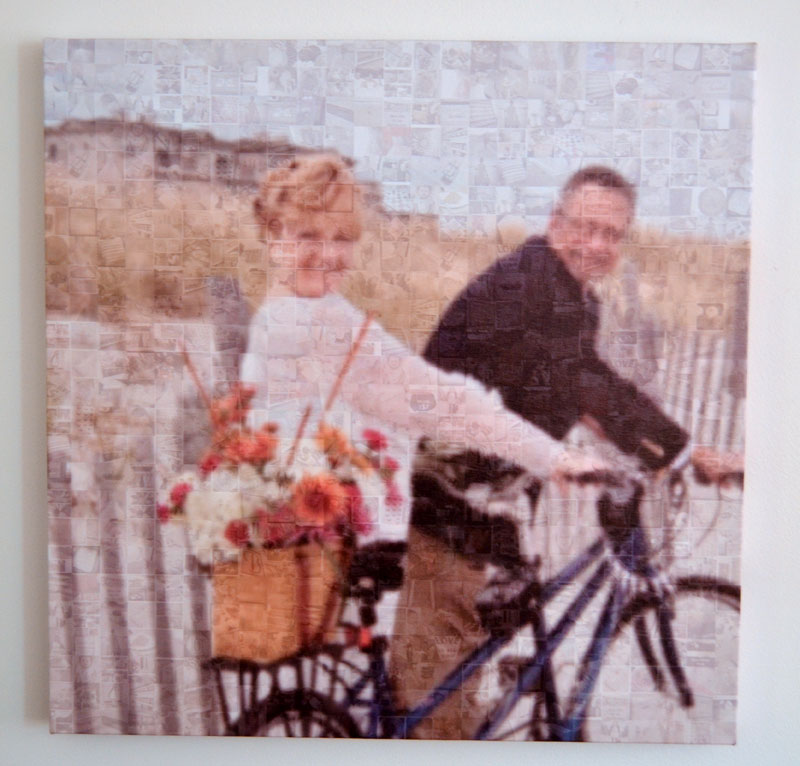 This canvas print was provided by Postrgram. It was made using photos from my Instagram account.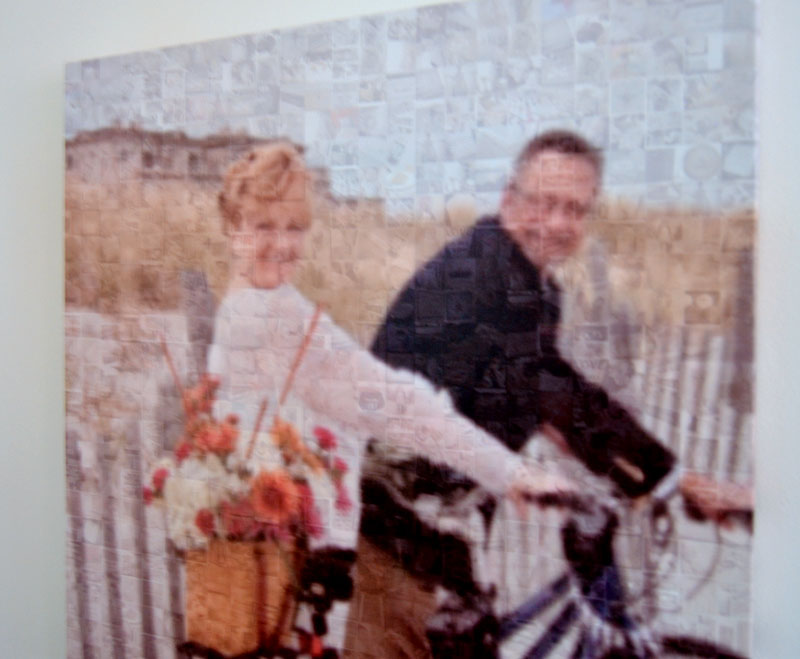 If you look closely, you can see the individual little square photos!
STEP 2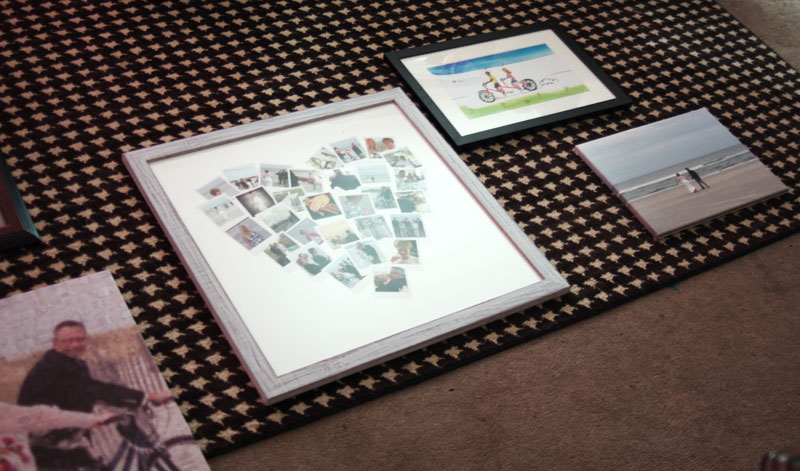 Lay out your photos on the floor then arrange and rearrange until you like what you see! Really, that's it. I didn't measure or cut out pieces of kraft paper and hang them on the wall. I don't have time for that! I just eyeballed it and went with it!
Add other items to the mix. Don't use just photos. I used a piece of the sign from our beach wedding. I'll keep looking for additional items to add but I think this is a good start.
STEP 3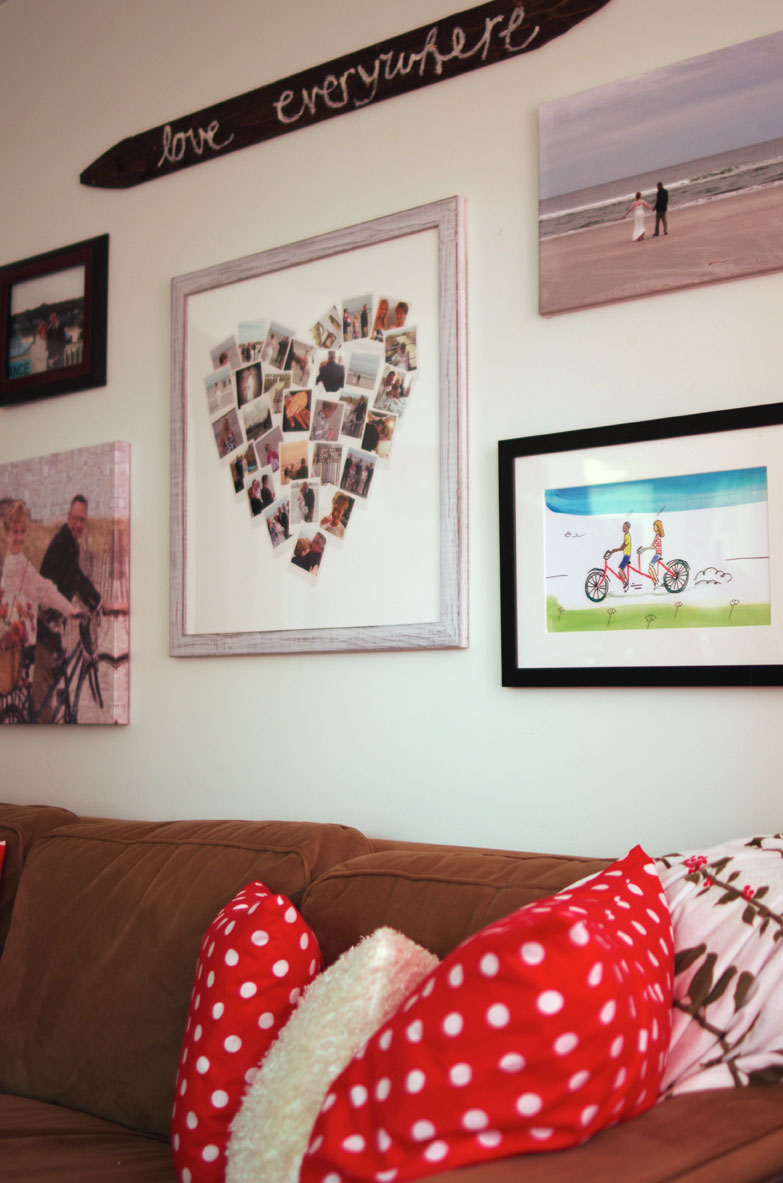 Hang 'em up! Use the hardware provided and Command Strips!
We think that we'll probably be tired of this wedding-themed gallery by Spring and will change it out, but for now we love it and enjoy looking at the photos!