I do this every year (including last year ; ): I start wrapping gifts and realize that I don't have any gift tags. Anyone else?
This is reason #1,384 why I love my Silhouette Cameo®. I can make my own handmade gift tags!
Thanks to Pinterest, ideas and inspiration are just a click away! In fact, I have an entire Pinterest board dedicated to just tags! So of course that's where I went to get ideas for this year's Christmas tags.

On my Pinterest Tag board is a white mitten tag that I adore. It was the inspiration for my first set of tags. I found a mitten file in the Silhouette® Online Store that looked like it would work for my mittens tags. The file is called Christmas Mittens if you want to look for it.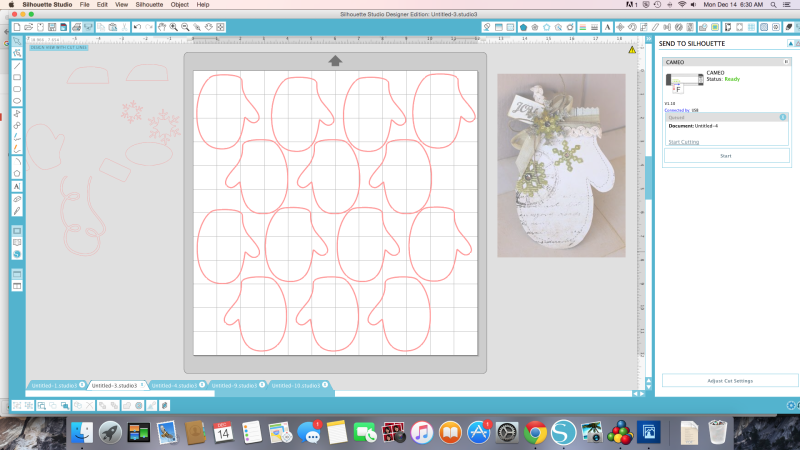 I ungrouped the file and resized it to make my mittens about 3″ tall.
TIP: If I'm working on a design and using an inspiration, I always copy and paste the image of the inspiration into my workspace.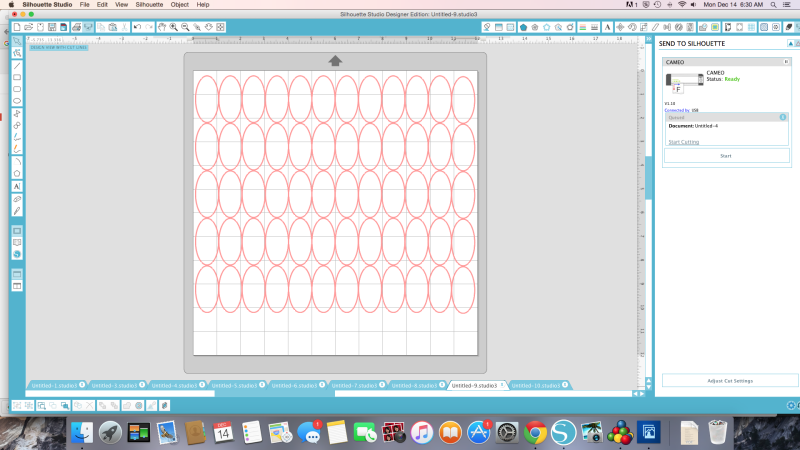 On a new page, I drew an oval and sized it to fit inside the mitten shape. I replicated that oval shape as many times as would fit on my 12 x 12 page. This would be the space to write the gift recipient's name.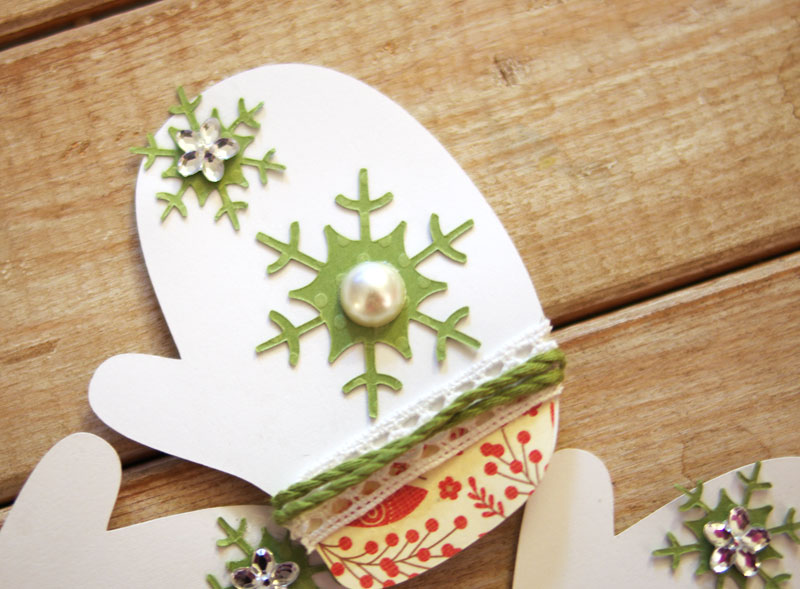 I jazzed up my some of my mittens with ribbon scraps and blingy stickers.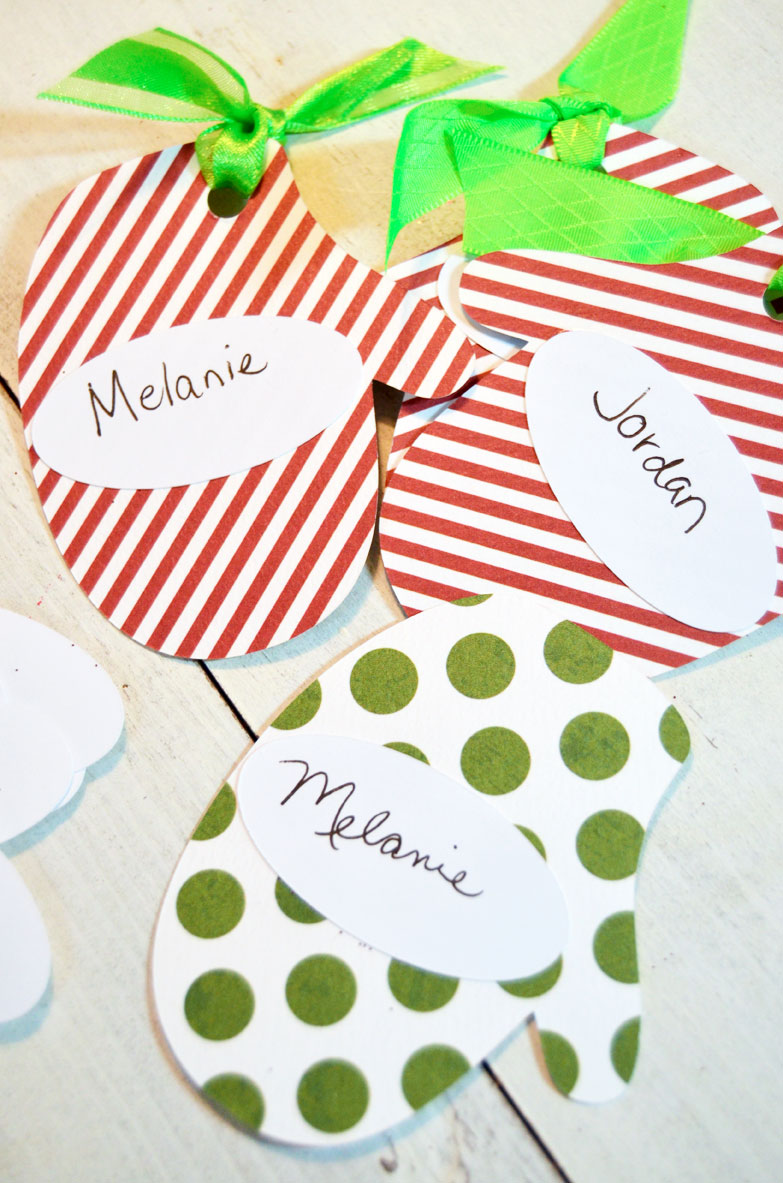 I made more mittens using patterned card stock. I LOVE me some polka dots and stripes!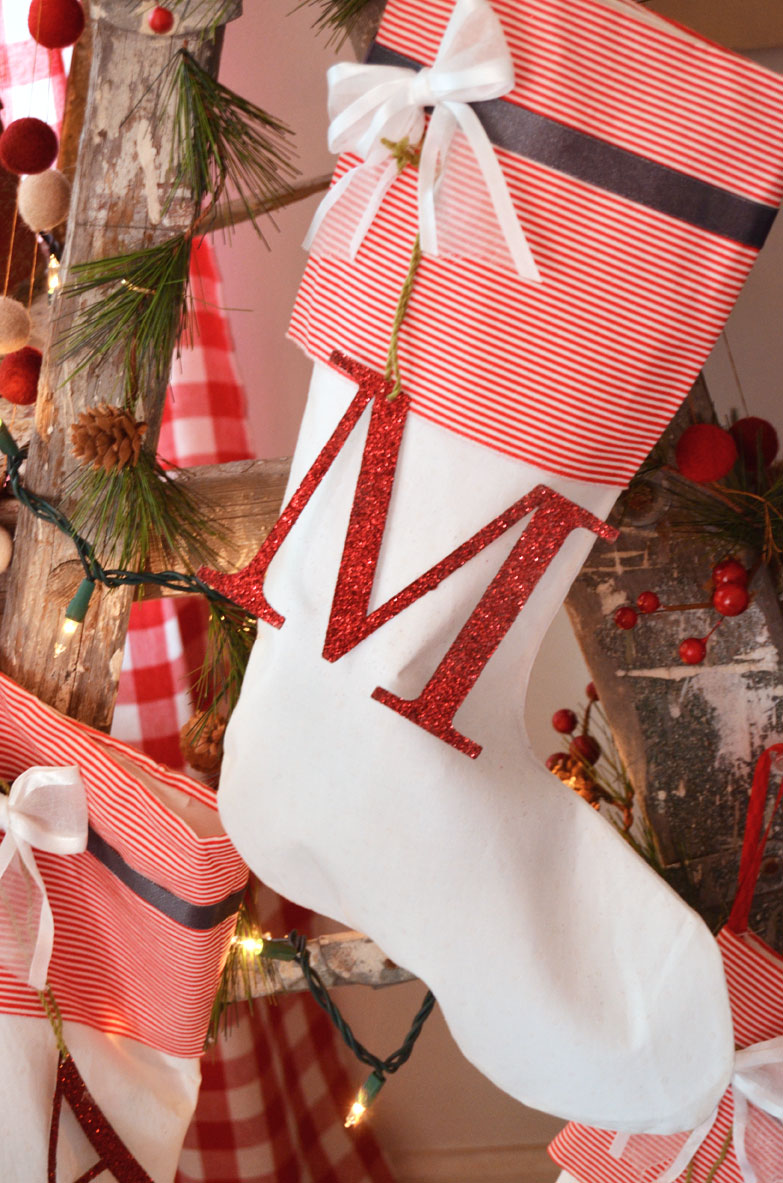 While these big, sparkly letters aren't "gift tags" per say, I thought you might like to see how how I identify the Christmas Stockings.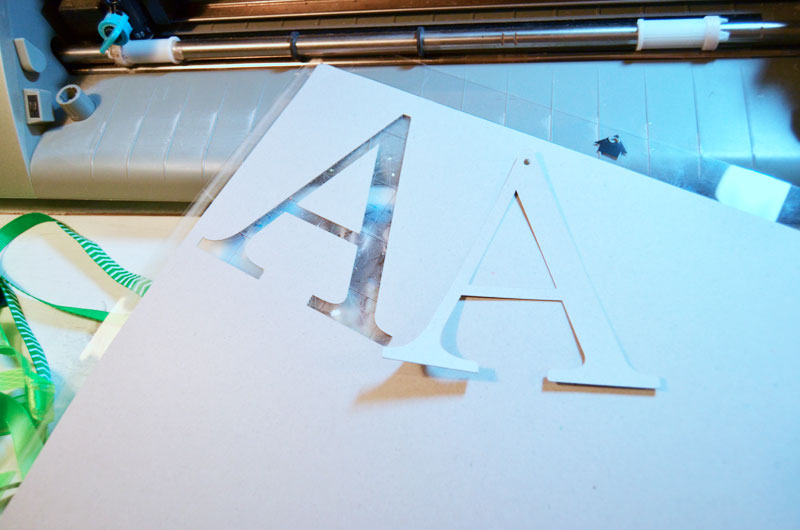 I started out by cutting the letters out of Silhouette® chipboard.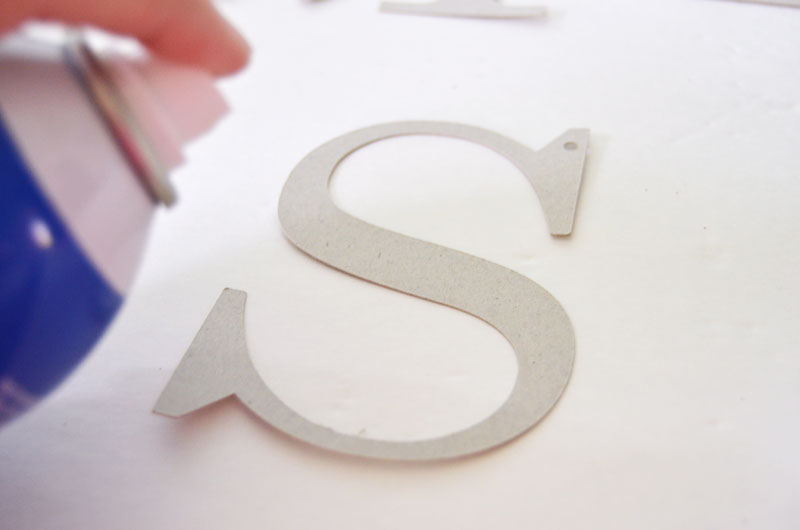 Sprayed with adhesive . . .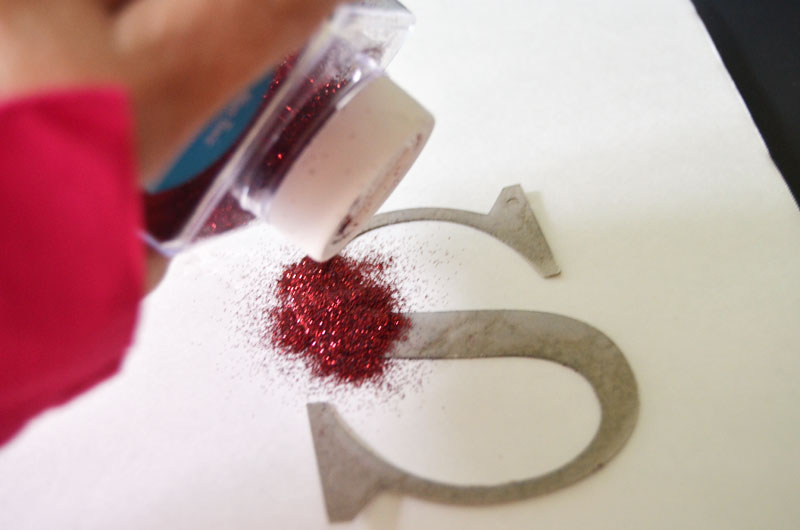 . . . and then added the glitter.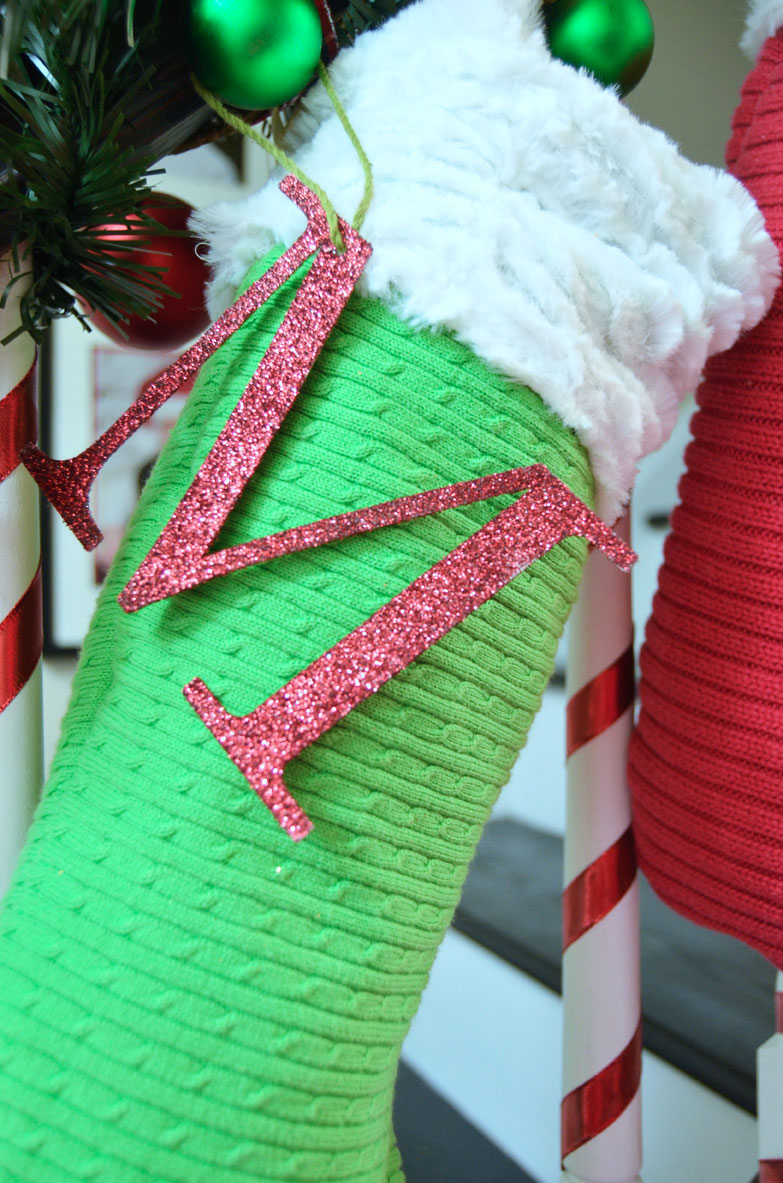 If you find yourself in need of some Christmas Gift Tags, I hope these tags provided a little inspiration for you!

Want to Check Out More Silhouette Projects?
My Silhouette Challenge buddies and I are all sharing projects on our blogs today, so peruse the projects below for a wealth of Silhouette inspiration!
1. Beauty in the Mess // 2. JustTyra // 3. Dream a Little Bigger // 4. Simply Kelly Designs // 5. The Stamp Doc // 6. From Wine to Whine // 7. TheKimSixFix // 8. unOriginal Mom // 9. HaberdasheryFun // 10. Tastefully Frugal // 11. Sisters, What! // 12. Small Stuff Counts // 13. Where The Smiles Have Been // 14. Whatcha Workin' On? // 15. Designed Decor // 16. Architecture of a Mom // 17. Decor Adventures // 18. Create & Babble // 19. Tori Grant Designs // 20. Tried & True // 21. The Thinking Closet // 22. Creative Ramblings // 23. Get Silvered // 24. McCall Manor // 25. Cutesy Crafts // 26. Ginger Snap Crafts // 27. My Favorite Finds // 28. Cupcakes&Crowbars // 29. Pineapples & Pinecones // 30. The Crafting Nook // 31. It Happens in a Blink // 32. Alayna's Creations
Silhouette Giveaway
And I've saved the best for last. My Silhouette Challenge buddies and I, in partnership with Silhouette America, are hosting a mega-huge giveaway for not one, not two…but three winners! The prizes up for grabs?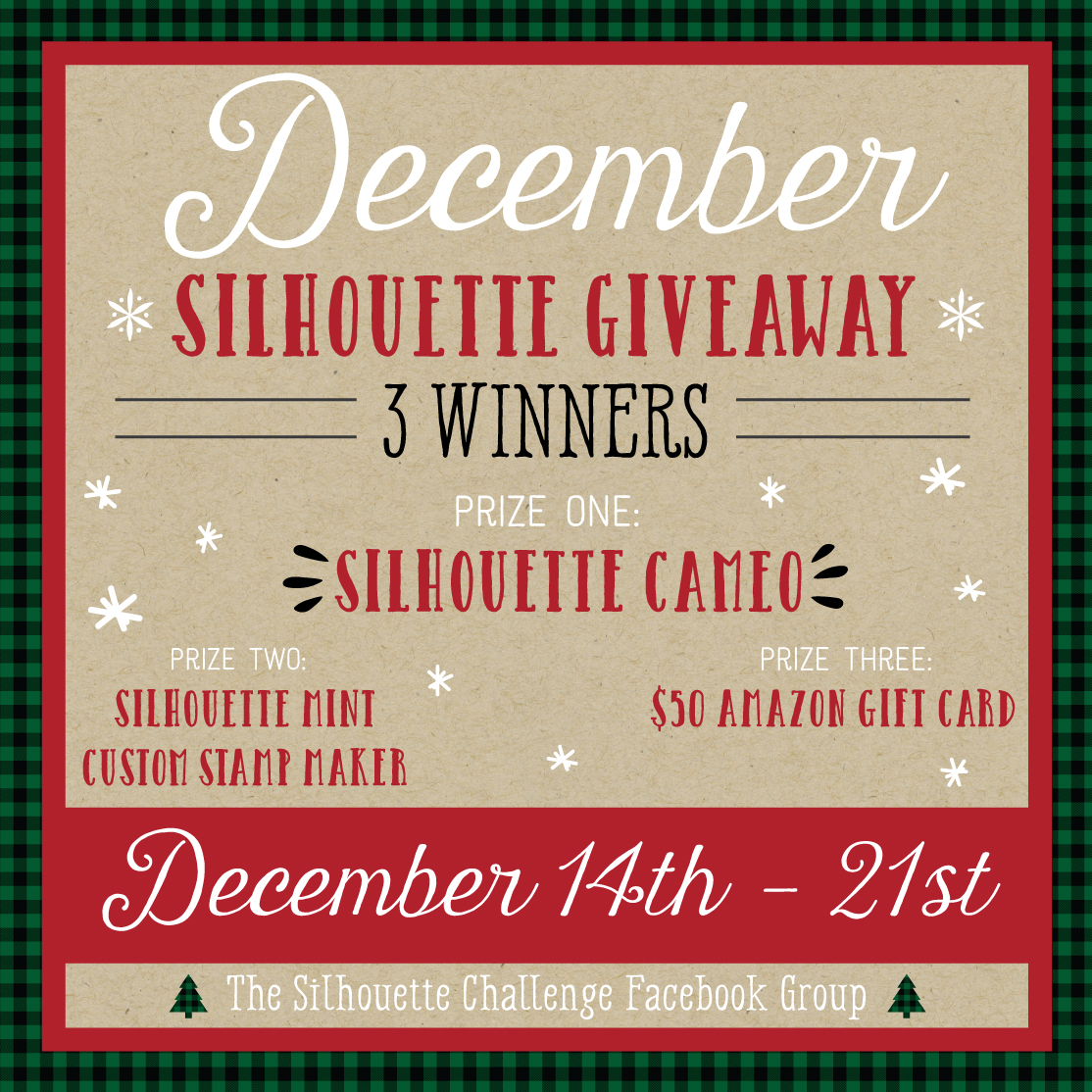 Sweet, huh? To enter: just complete the entries in the Rafflecopter widget below or at this link. Because of my many blog friends who helped make this giveaway possible, you have 36 potential entries, which means a lot of winning power. So, hurry up and enter!
{This giveaway runs from today through Monday, December 21st at 11:59p eastern and is open to anyone 18 years of age or older with a U.S. or Canada mailing address. You can read the rest of the terms and conditions in the widget below.}