One thing that I always run out of every year is gift tags. I decided that it's not going to happen this year. I decided to make a bunch of personalized gift tags well in advance so I'm ready.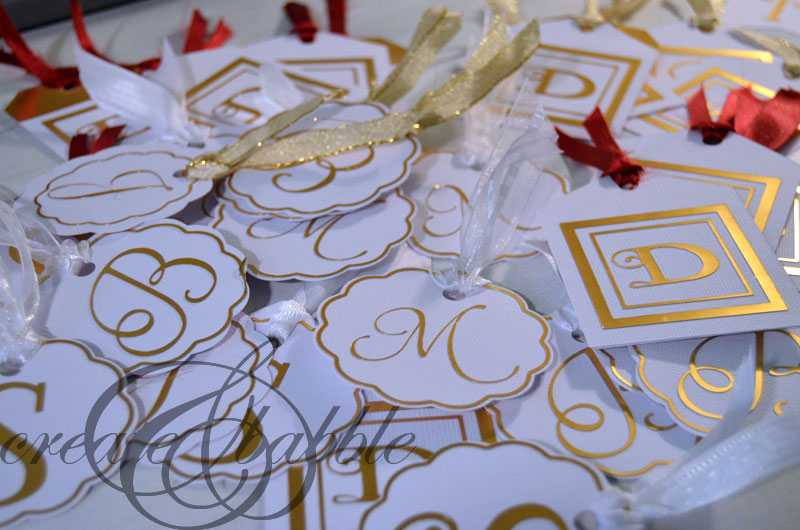 I'm not one of those super organized people that starts Christmas shopping early and has all the gifts wrapped and ready before Thanksgiving. Are you? If so, I hate you ; ) Not really, but I'm jealous. Every year I vow that next year will be different. That I will start shopping in October and be done early. Yeah. Right.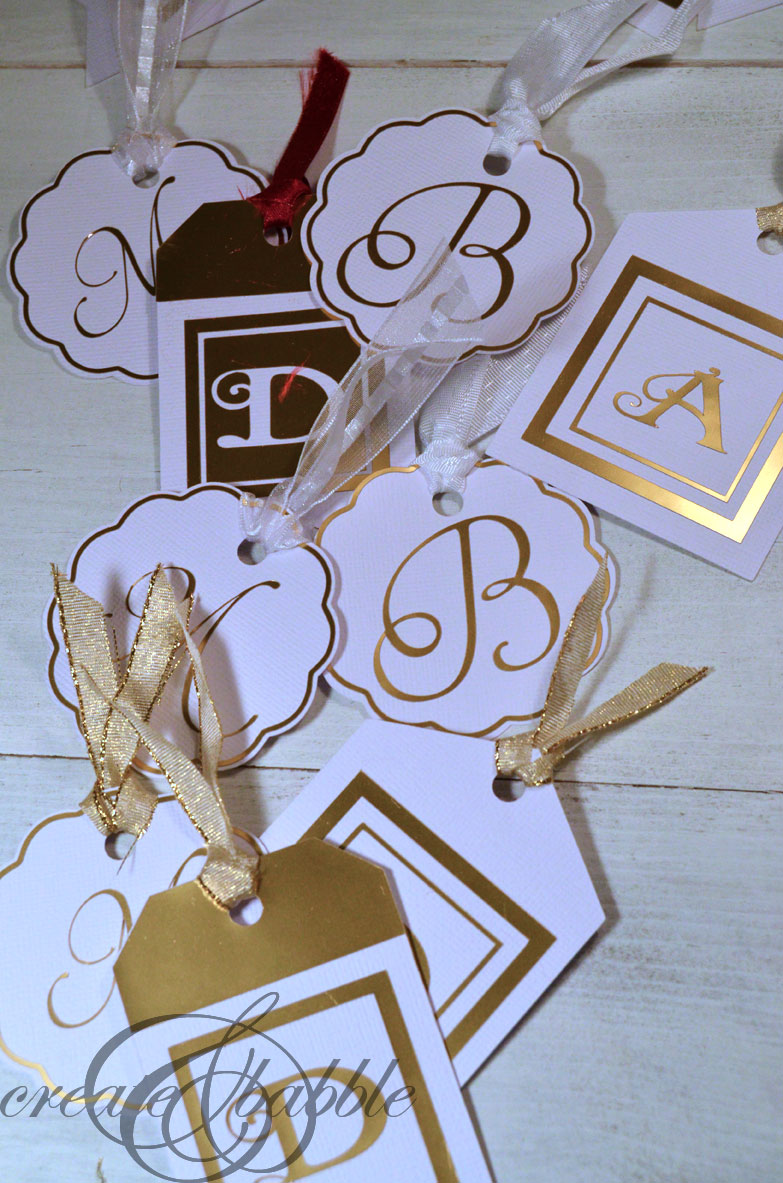 I know me. It won't happen. So when I'm hurrying and scurrying wrapping gifts on Christmas Eve, at least I'll have gift tags!
But maybe, just maybe by taking baby steps – like making my own gift tags early – that a pattern will develop. One step at a time.
So how did I make these gift tags? I'm glad you asked?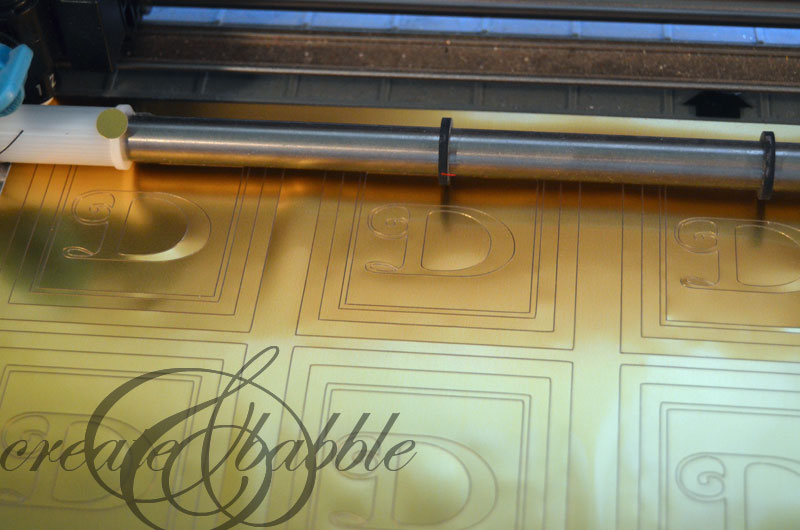 Using my Silhouette Cameo, I cut tag shapes out of white card stock. Then I cut frame shapes with an initial in each center using Silhouette's printable gold foil.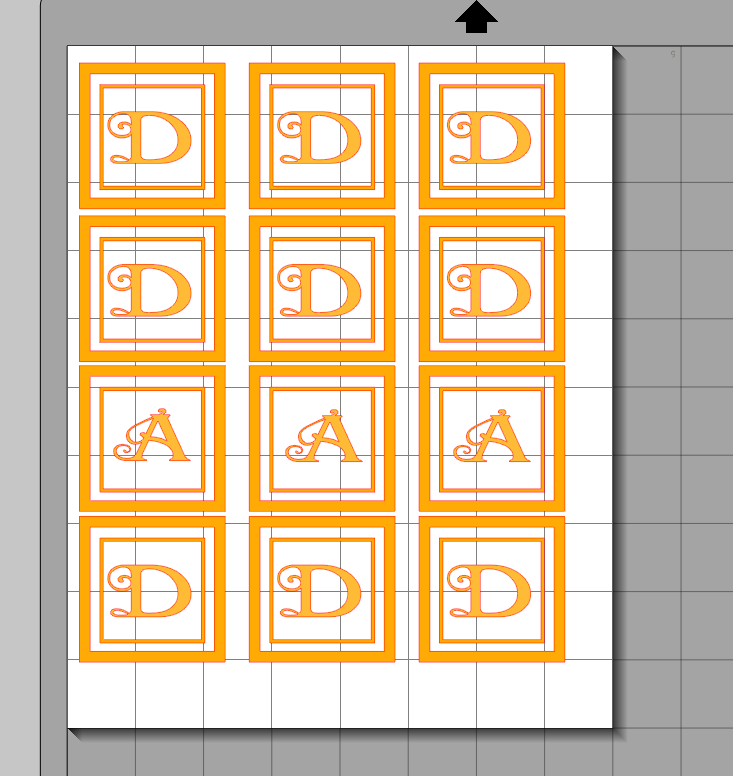 I made the frame shapes by creating an internal offset and then I made the two shapes a compound path. You can download my free cutting file for Version 3 or Version 2. (for personal use only)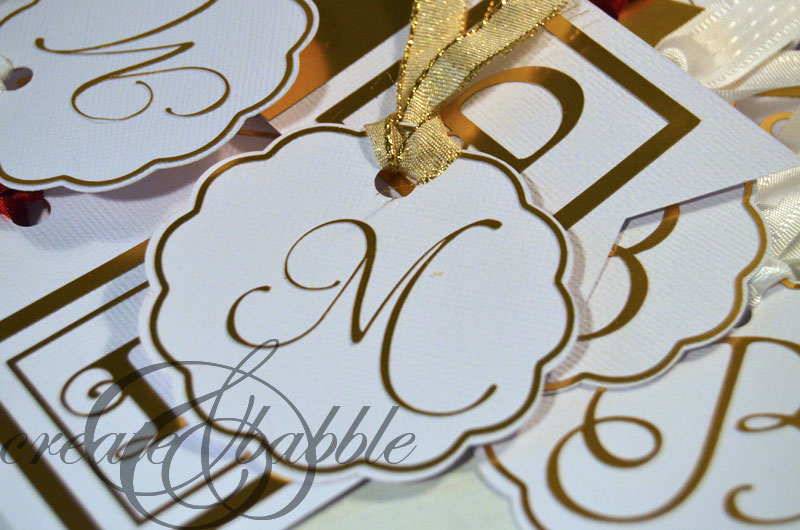 I made initial tag for everyone in my immediate family.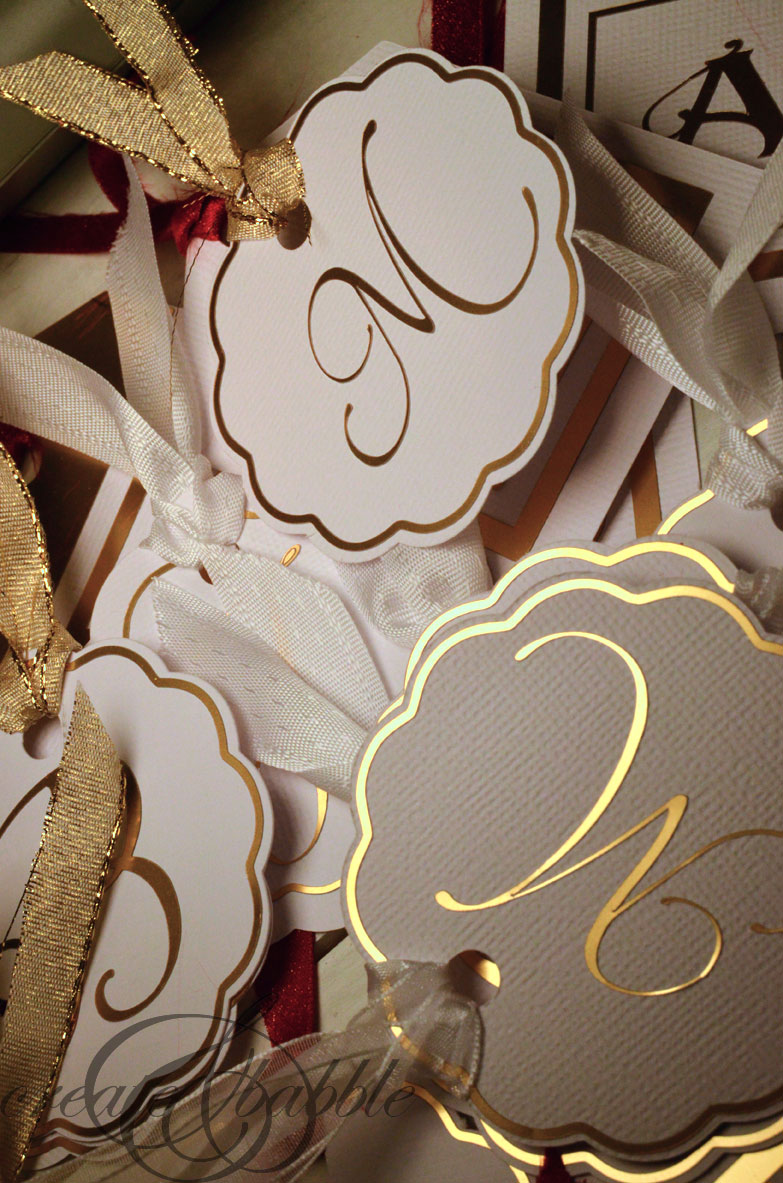 And I think I might have gone overboard with how many I made for the grandbabies! Or not.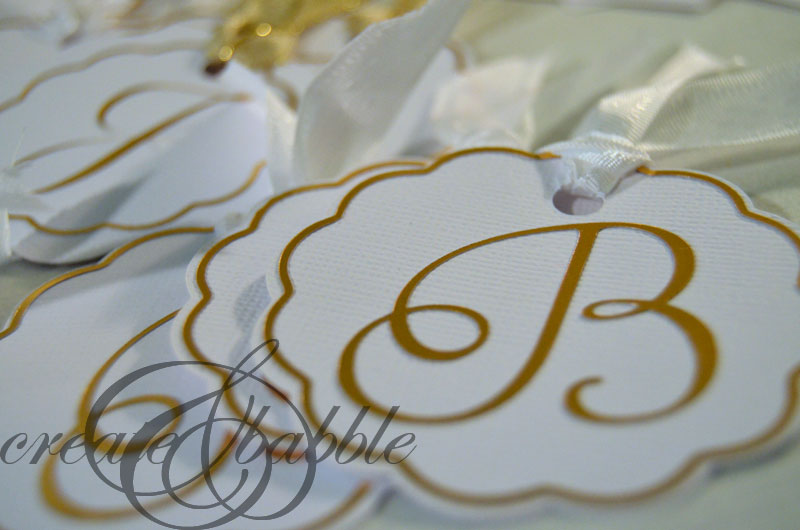 Since we're talking about Silhouette, did you hear there's a new Cameo?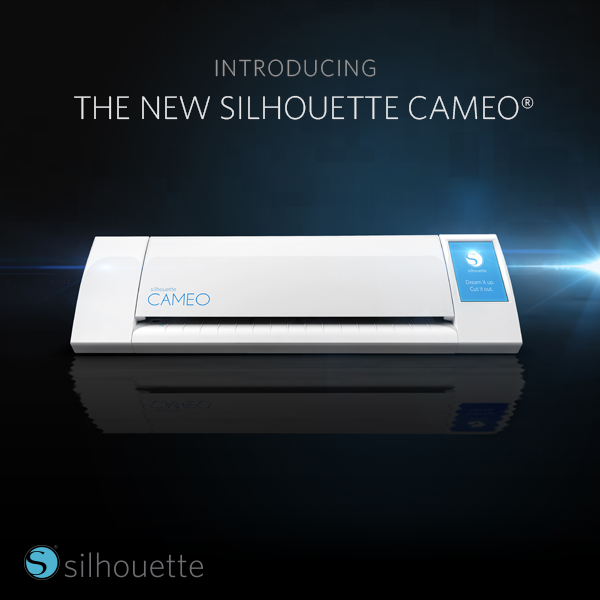 Here's a link to a video explaining what's new
Starting tomorrow, the new Silhouette Cameo will only be available online at the Silhouette Shop for the first week or so and they expect them to sell out quickly.