Some times, you just need a break.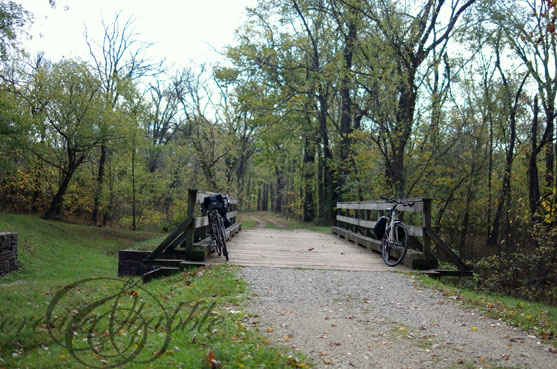 A break from work, DIYs, crafts, from every day life and all of its responsibilities.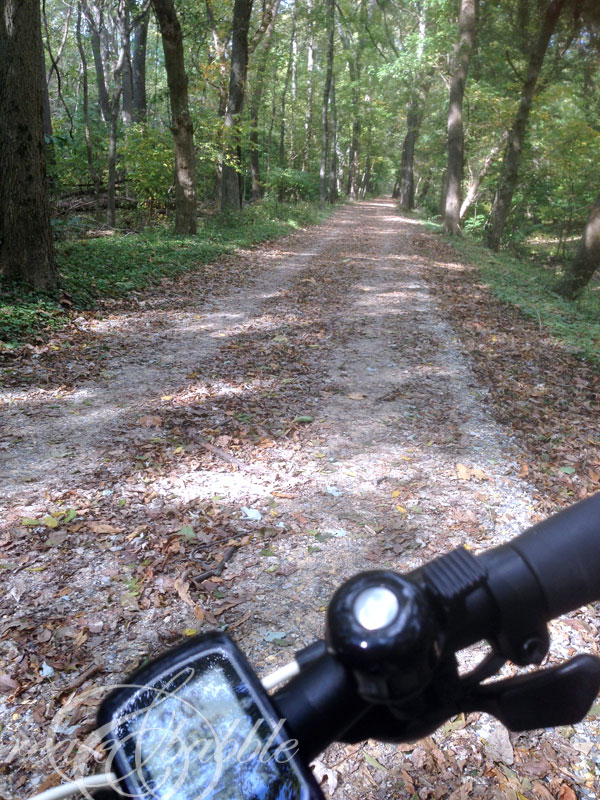 A time to relax and recharge.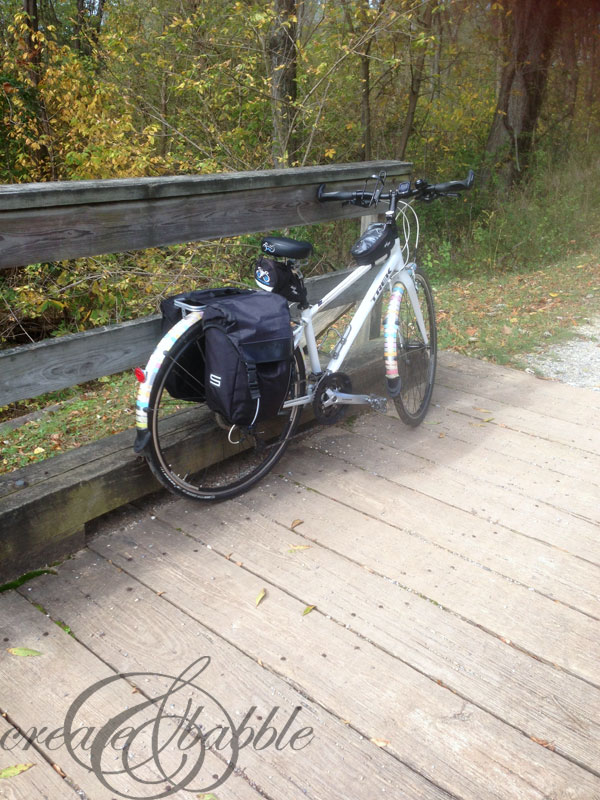 And to think about absolutely nothing at all.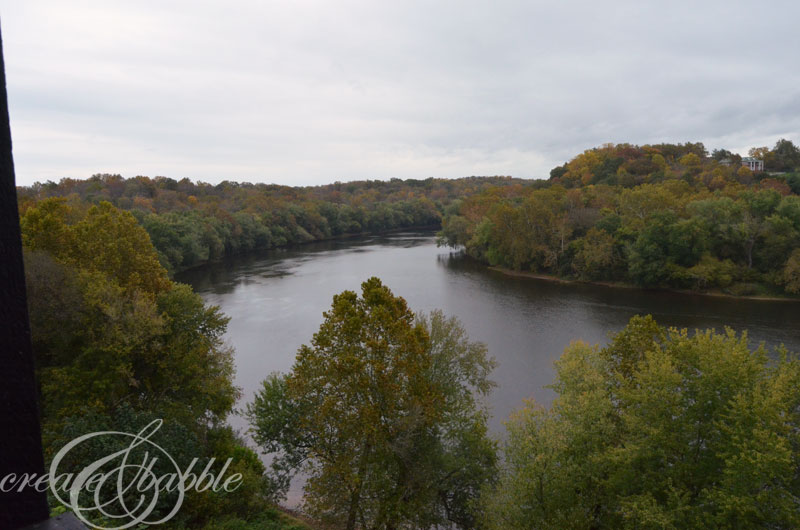 For me the best way to do this is by riding my bike. I find that I am so focused on the beautiful scenery around me (and staying upright on my bike ; ) that I can't help but block out all else.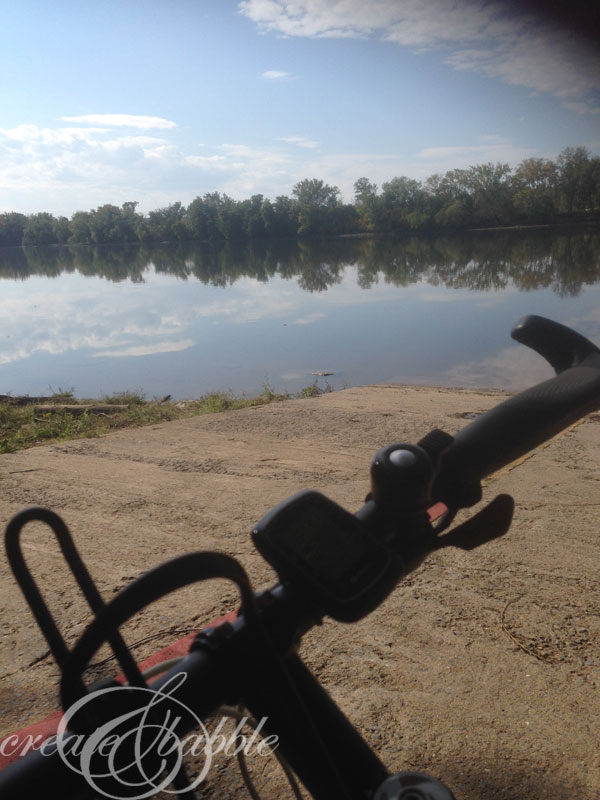 We left town on Monday and drove to Leesburg, Virginia. On Tuesday we hauled our bikes across the Potomac River and pedaled for  just 15 miles.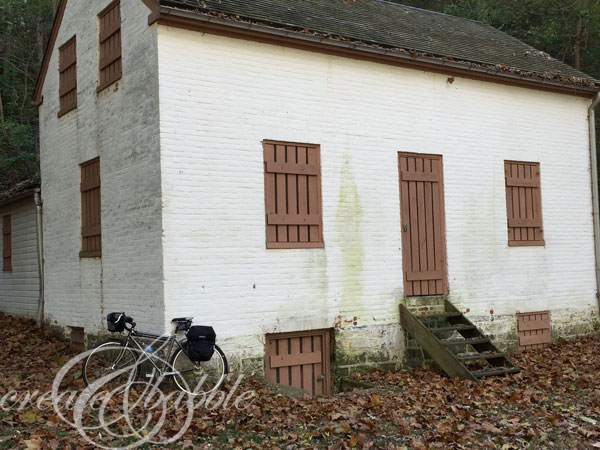 There are still old lock houses along the C & O Canal Towpath.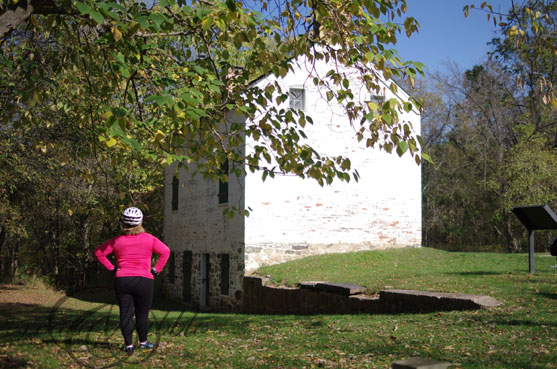 I would love to see inside!
I understand that these can be rented for overnight stays but most have no running water or electricity –  a little too primitive for me.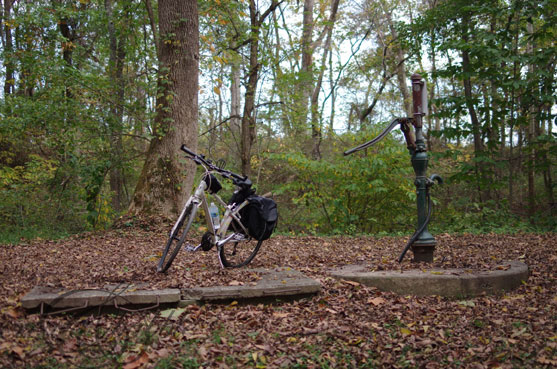 Every five or six miles along the trail there are old fashioned water pumps . . .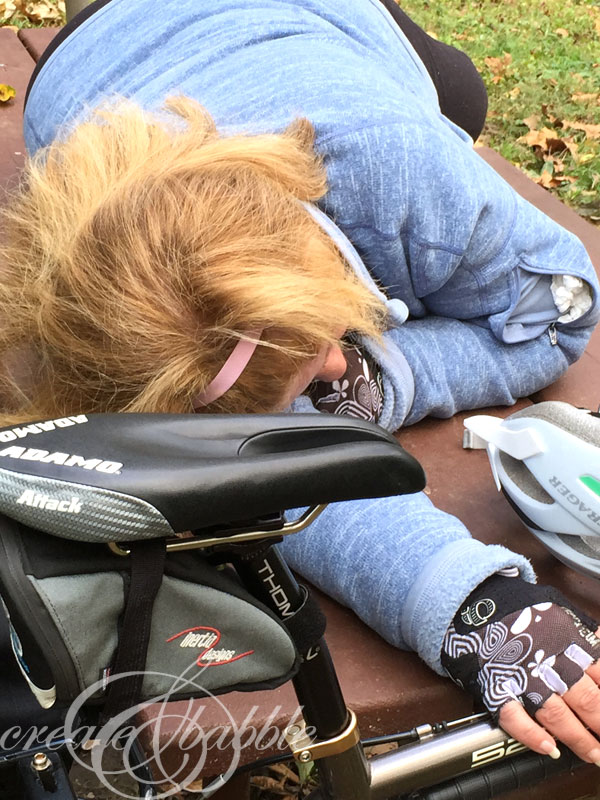 . . . and picnic tables for curling up and taking a nap!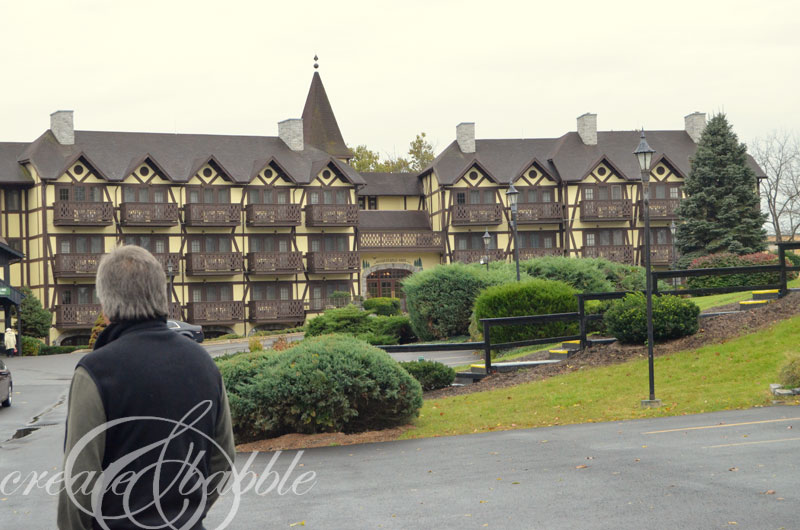 On Wednesday and Thursday we stayed at the Bavarian Inn in Shepherdstown, West Virginia.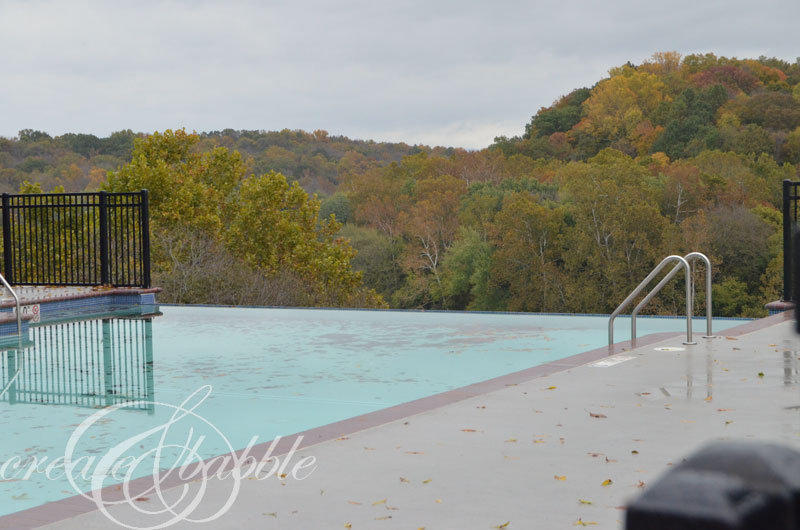 If it were summer, I would have so been in that infinity pool!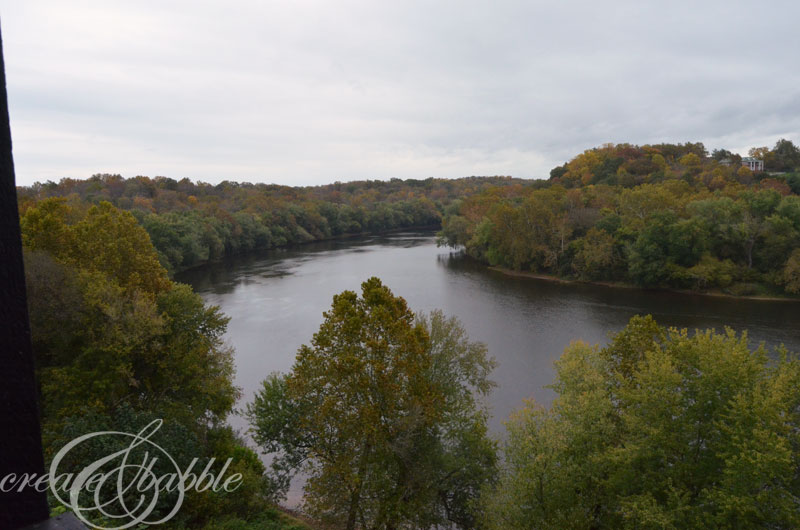 We were lucky to have a room with these magnificent views of the Potomac River from our balcony.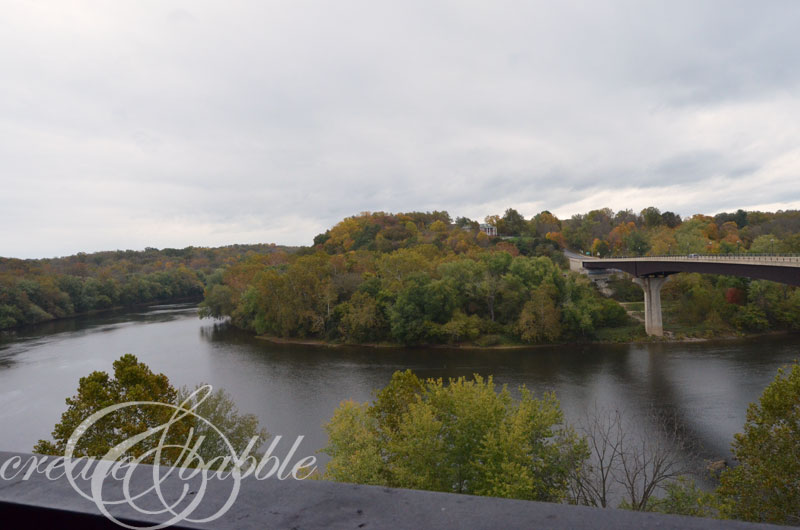 You can see the bike trail under the bridge on the other side of the river. Go to the left on that trail and you'll eventually end up in Pittsburgh, Pennsylvania! It will take a few days ; ) Go to the right and you'll wind up in Washington, DC. And the best part: it's trail the whole way – NO traffic-filled streets!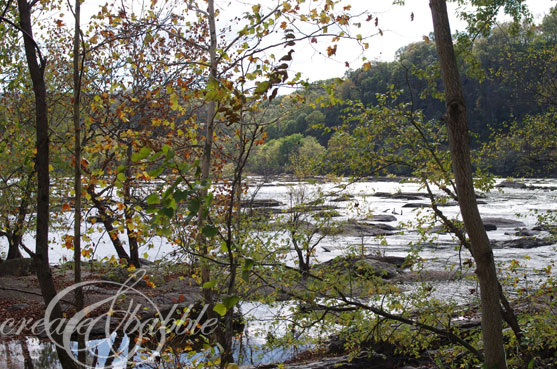 We went to the right for 12 miles to Harper's Ferry and didn't see a single soul along the way. It was so peaceful and beautiful.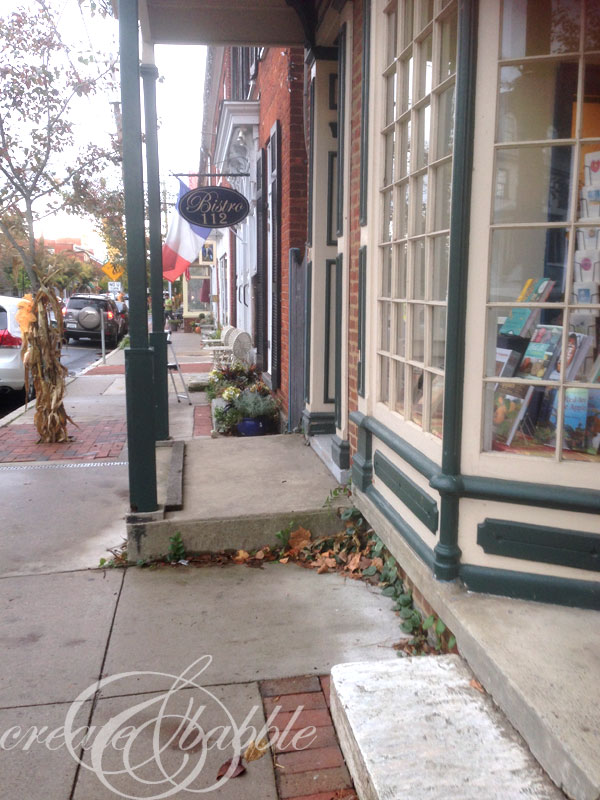 Once we arrived in Harper's Ferry, we walked the hilly streets lined with all kinds of shops, restaurants and Inns.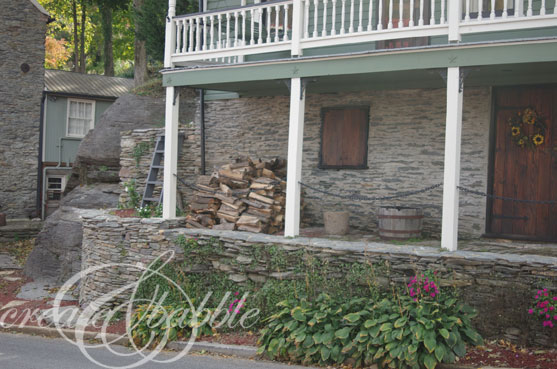 It was so wonderful to get away and unplug. Truly, bicycle riding (for me) is the perfect stress reliever.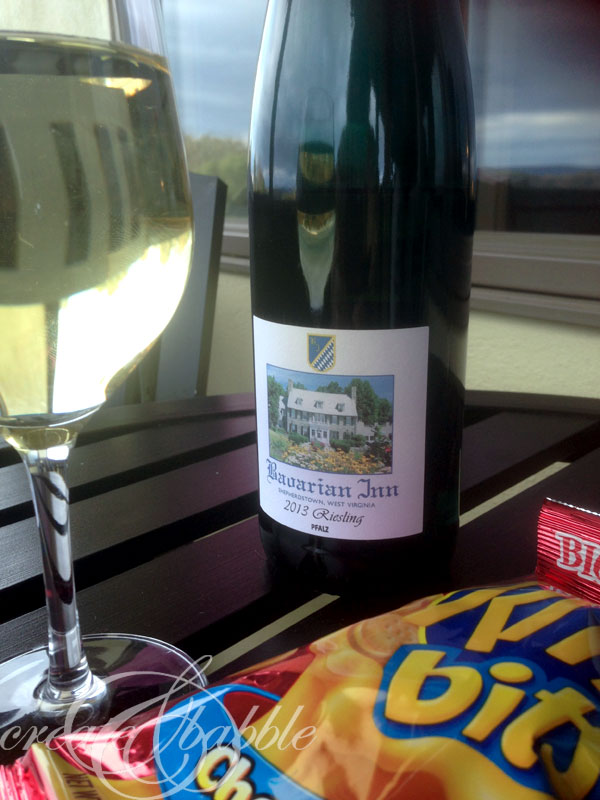 The hotel gave us a bottle of wine. I had to improvise for the cheese part of the wine and cheese ; )
What works for you? How do you get away from it all? What is your stress reliever?
I know this is a craft/DIY blog, but since I love to share ALL of my passions I thought you might enjoy reading about my bicycling adventures, too. Last year I wrote about the Ride of My Life, a 180 miles, 3-day trip to Pittsburgh.