Remember when I mentioned my little obsession with card stock? Well, I've done something about it.
No, I didn't get rid of it. Well, actually I did give away some of it. But for the rest I desperately needed something to get it organized.
Soooo, I got my DIY on and made this handy dandy wooden paper organizer to fit inside the cubbies of my shelf!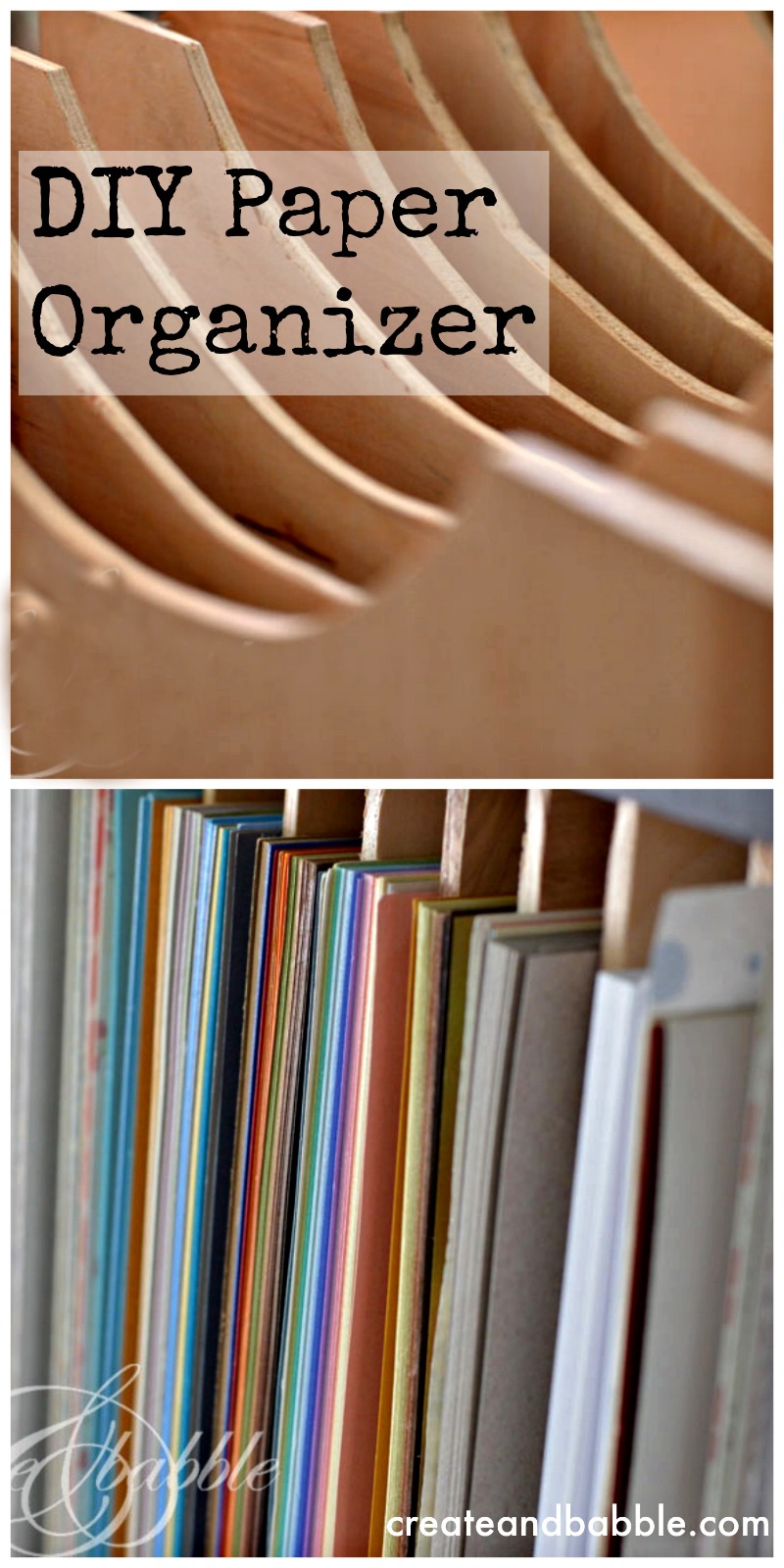 I was so excited to get it in the cubbie and try it out that I didn't even finish sanding the rough edges or paint it yet! (By the way, the storage unit is actually called a room divider. I got it at Costco a few years ago, but this idea would work for any similar storage unit.)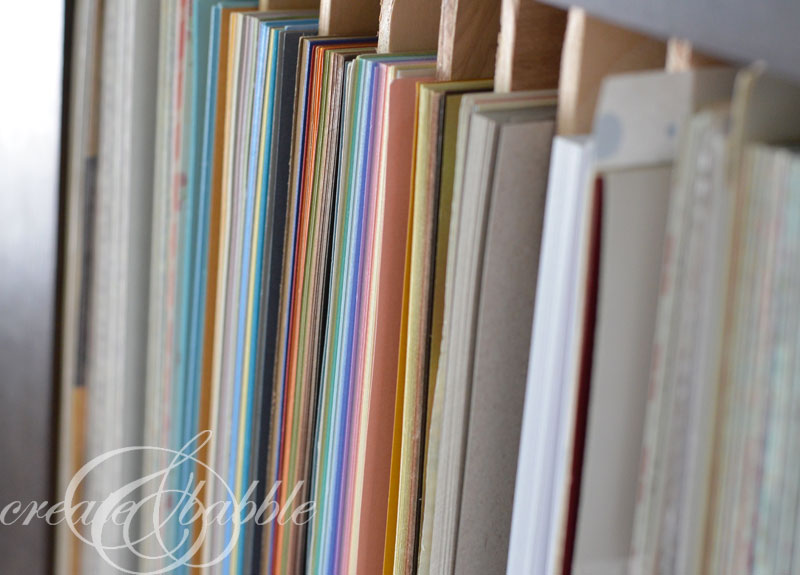 To make it, I first measured the dimensions of my cubbies. They measured just under 13 1/2″ square.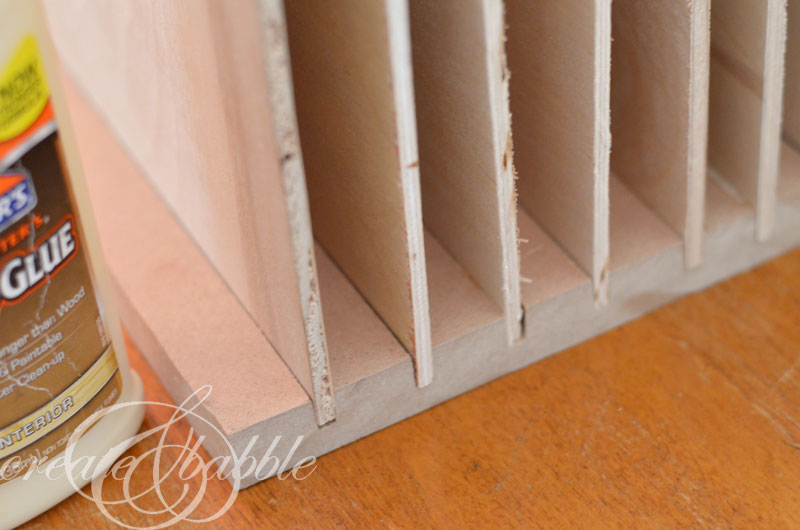 I found some leftover 1/2″ MDF in my wood pile and cut  a 13 1/4″ square using my Ryobi 10″ portable table saw.  I then made dado cuts into one side of the wood spacing them about an inch apart. Since I don't yet have a dado blade for my table saw, I just lowered the blade to cut into the wood half way. I made two cuts right next to each other to make a groove wide enough to hold the divider pieces.
The dividers were made using 1/4″ boards cut to 13″ x 12″.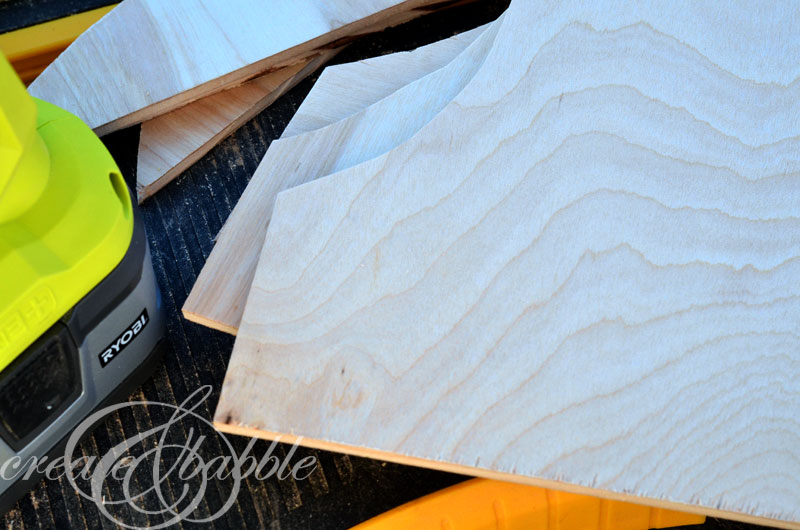 Half circles were cut out using my new Ryobi Jig Saw.
It was actually my first time using a jig saw. Be honest – you can tell, can't you ; )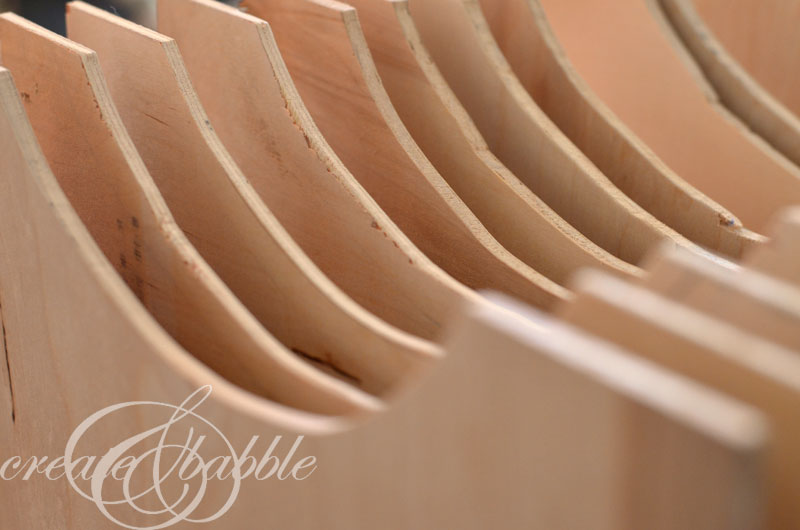 The cuts look a little better after some sanding.
There are five more cubbies in that storage unit. I think I'll need to make at least one more paper organizer. I told you I have a bit of an obsession with card stock!