It struck me the other day that putting candles on my little Fall vignette in the hallway would add a nice warm glow.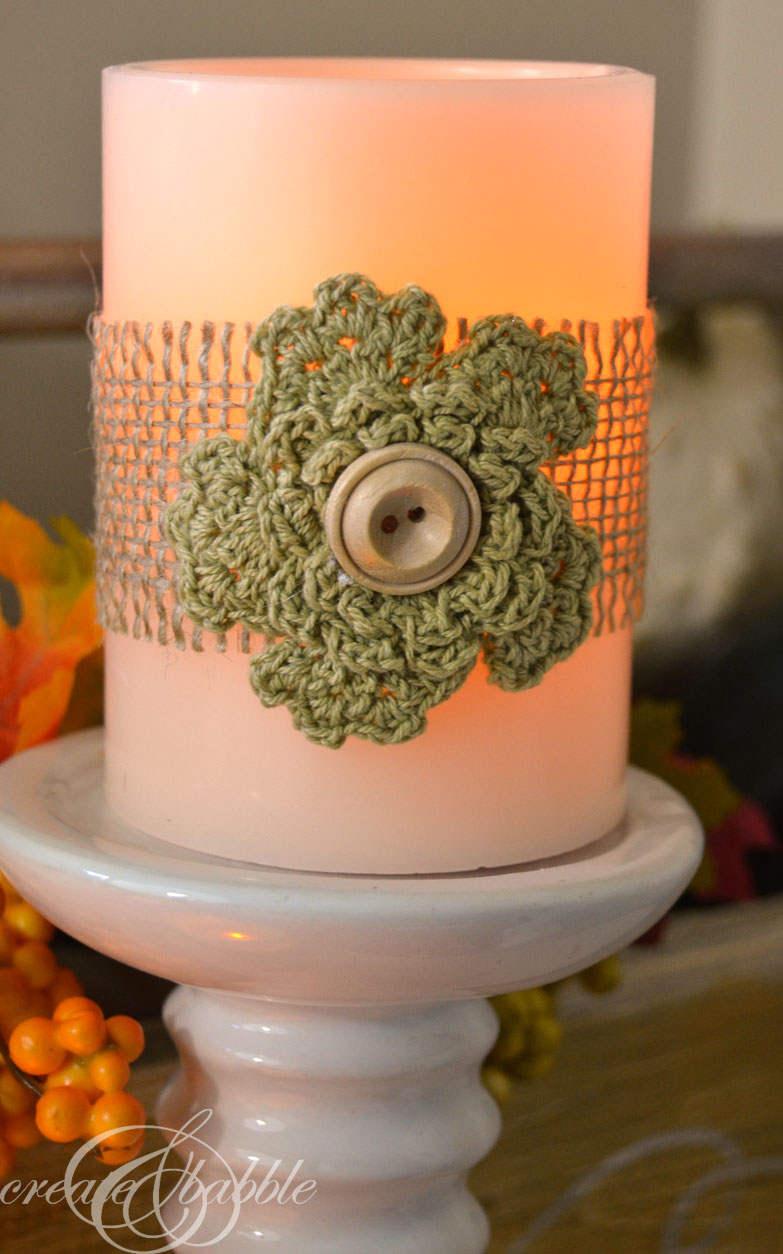 So I had added a couple of dark red pillar candles and lit them.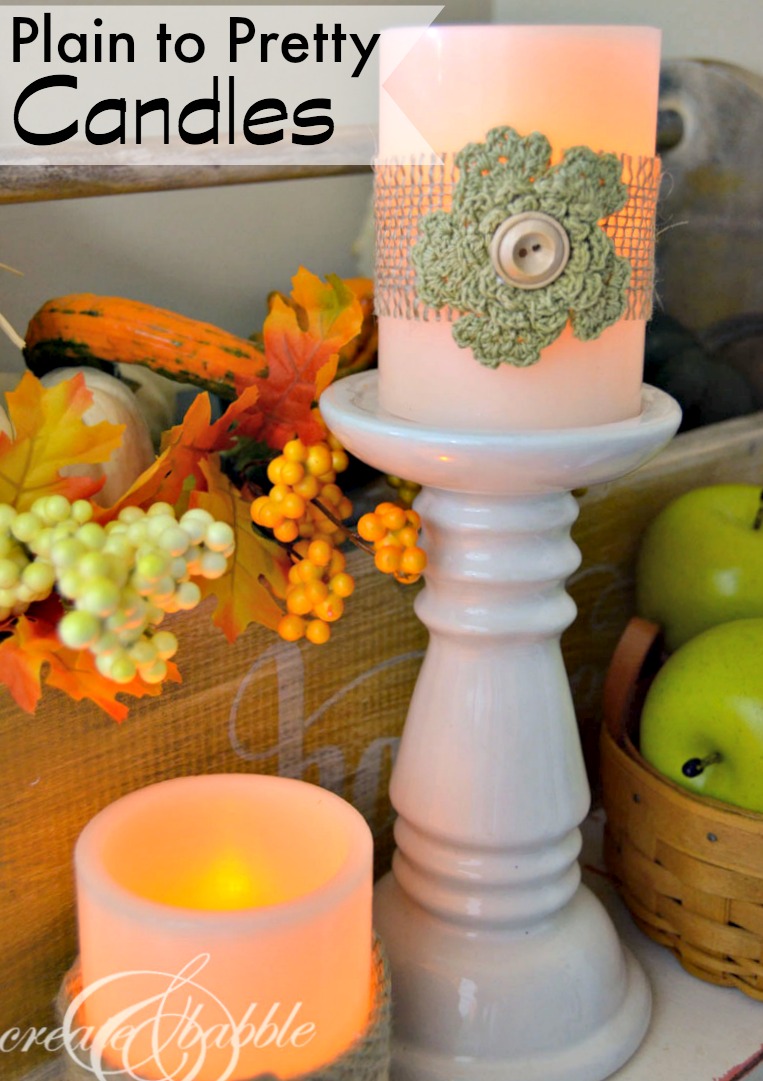 And I was right: they did add a nice, warm, cozy feeling to the dark hallway. But one problem: I couldn't leave them lit since they're not in a room where I can see them.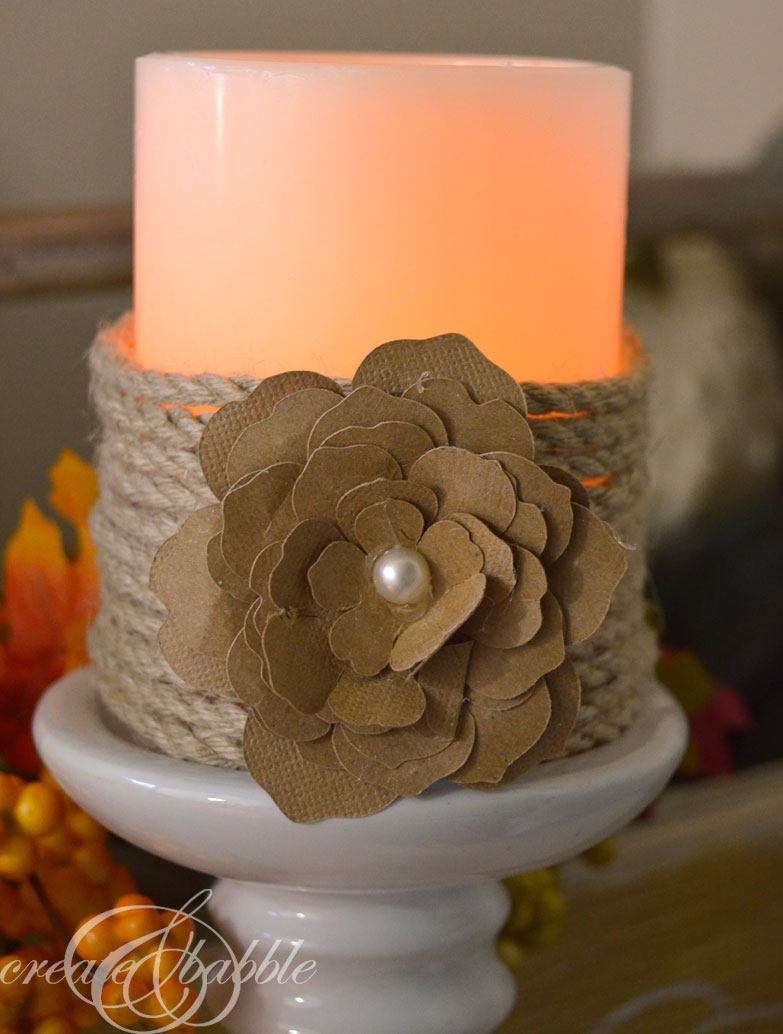 Then I remembered reading that HomeGoods has the best price on battery-operated candles, so on my next trip to HomeGoods (which was the very next day since my day job is located minutes away from a HomeGoods), I picked up a pack of three.
The only problem: they were a little too plain.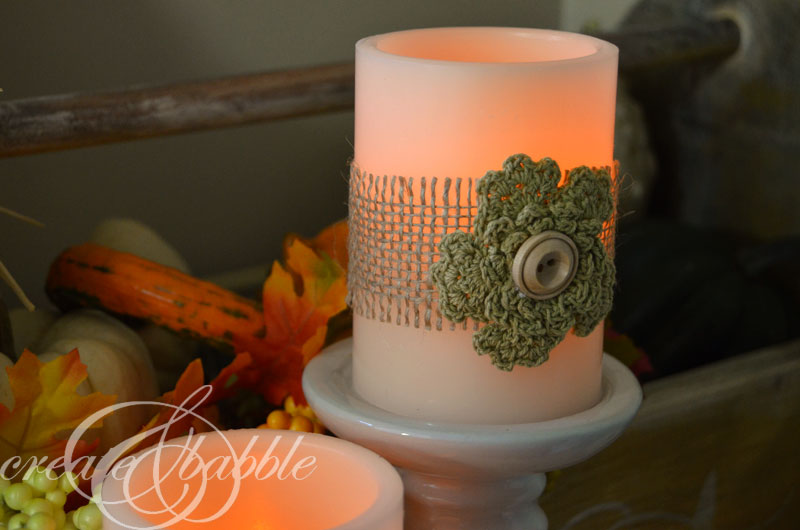 But that was easy to fix. I went through my stash of ribbons, buttons, twine, and scrapbook embellishments.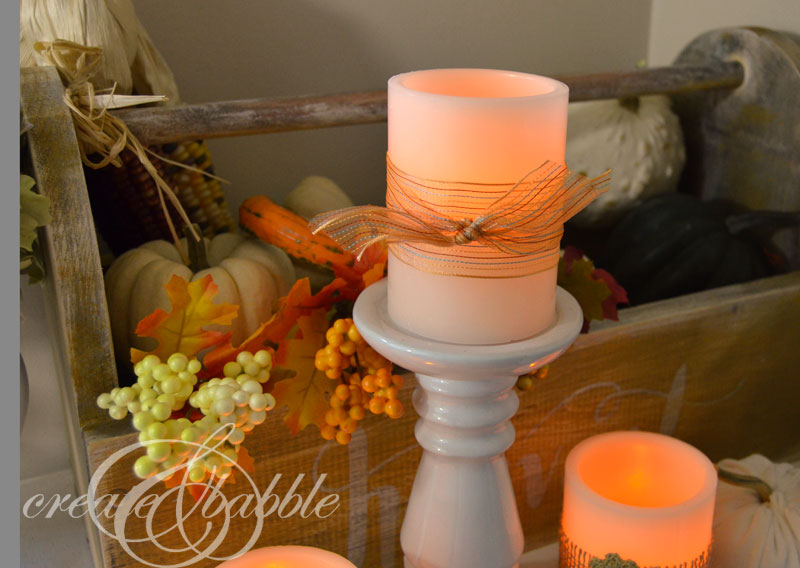 After adhering with tape and hot glue (which took about two minutes!)  the once plain, white candles blend in quite prettily with all of the other Fall decor.
Once Thanksgiving has come and gone, I will redecorate them for Christmas!
As you look around your home, what can you make pretty with supplies you probably already have? I would love to hear what you have made pretty lately!