This post contains affiliate links for your convenience. Click here to read my full disclosure policy.
Cutting wood slices and making coasters out of them is nothing new. Unless you're me. I hadn't done it yet. Until now. Just in time for the Power Tool Challenge.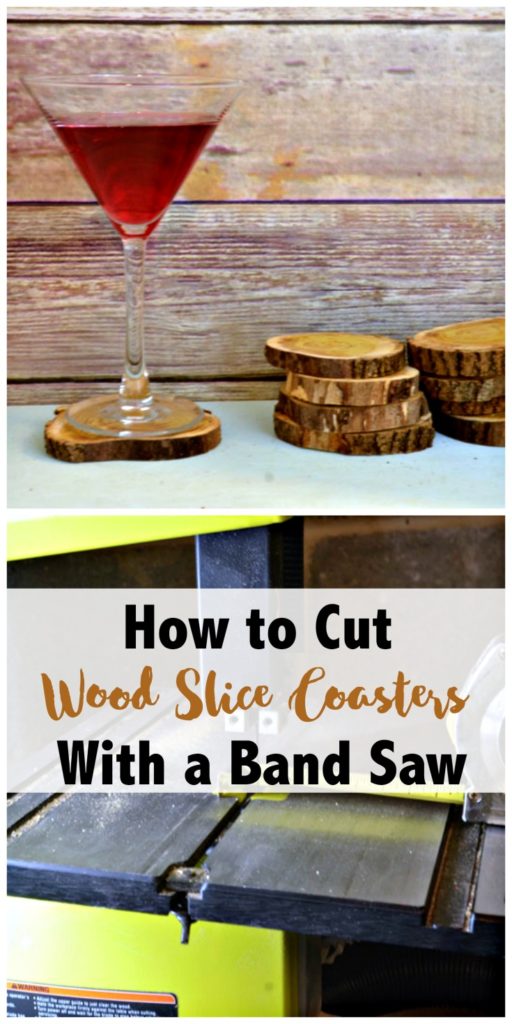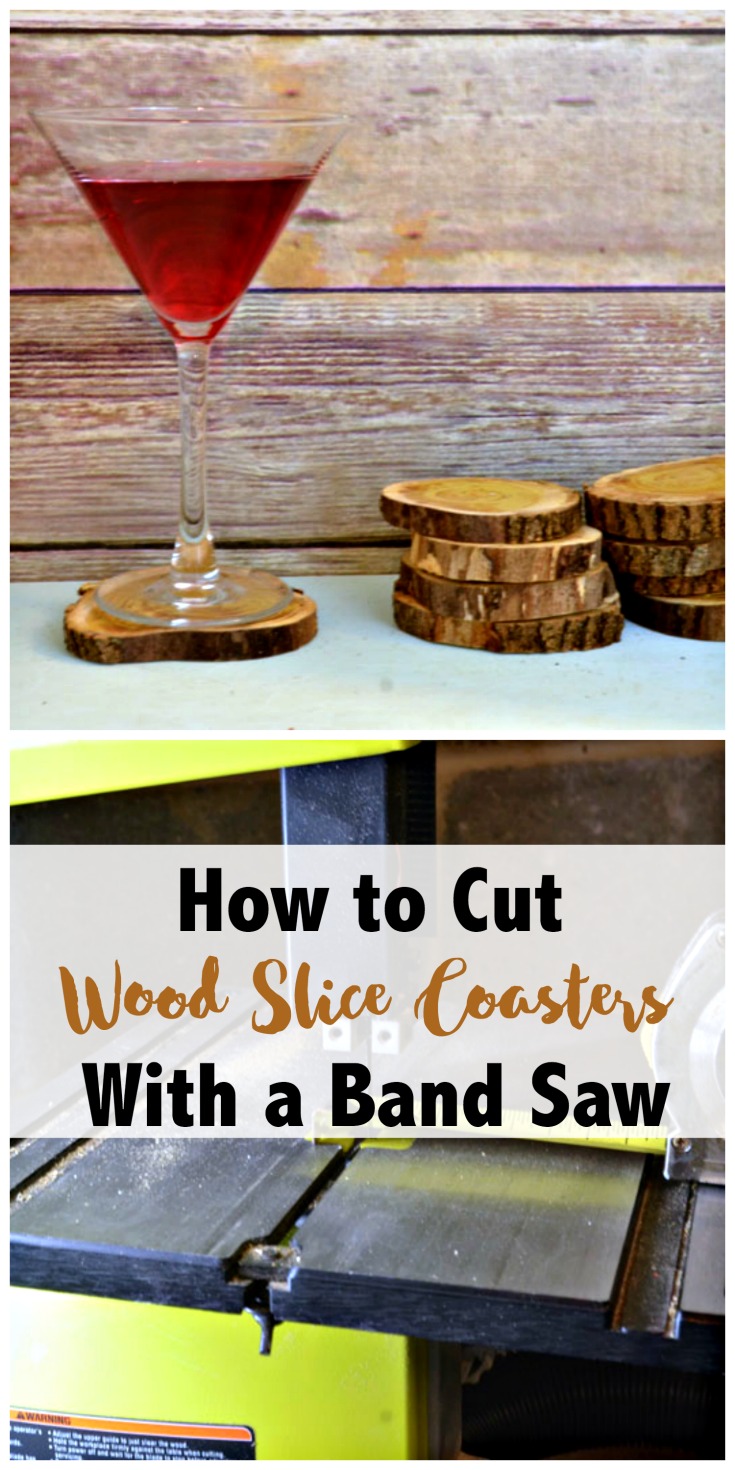 In case you're new around here, let me explain the Power Tool Challenge. A bunch of us DIY bloggers get together once a month and make a do-it-yourself (DIY) project using power tools. The point of this challenge is to actually challenge
you
, our wonderful readers, to use a power tool. Maybe for the first time.
There is also a theme for these challenges and this month's theme is "Favorite Power Tool".  I love all of my power tools, but right now my favorite power tool is my band saw. It's been my favorite power tool ever since I got it a few months ago.
Let me explain why it's my favorite power tool:
It's less intimidating than many power tools
I'm able to cut curves in thicker wood
Ability to cut thin slices
Don't get me wrong – it's still a powerful tool and you still need to practice safety precautions – there is a moving blade after all. But it's less intimidating to me because the blade is small and the saw itself is not as loud as say a table saw.
I have been wanting to cut wood slices for the longest time. But there's been a problem. I don't have any trees. I like in a condo and don't have a yard with trees that are mine. I think the HOA would take issue with me chopping a limb from one of the trees in the common area. They're picky like that ; ) However, we just had some very windy weather here in the northeast and I thought my chances of finding a fallen tree limb were pretty good.
I was right!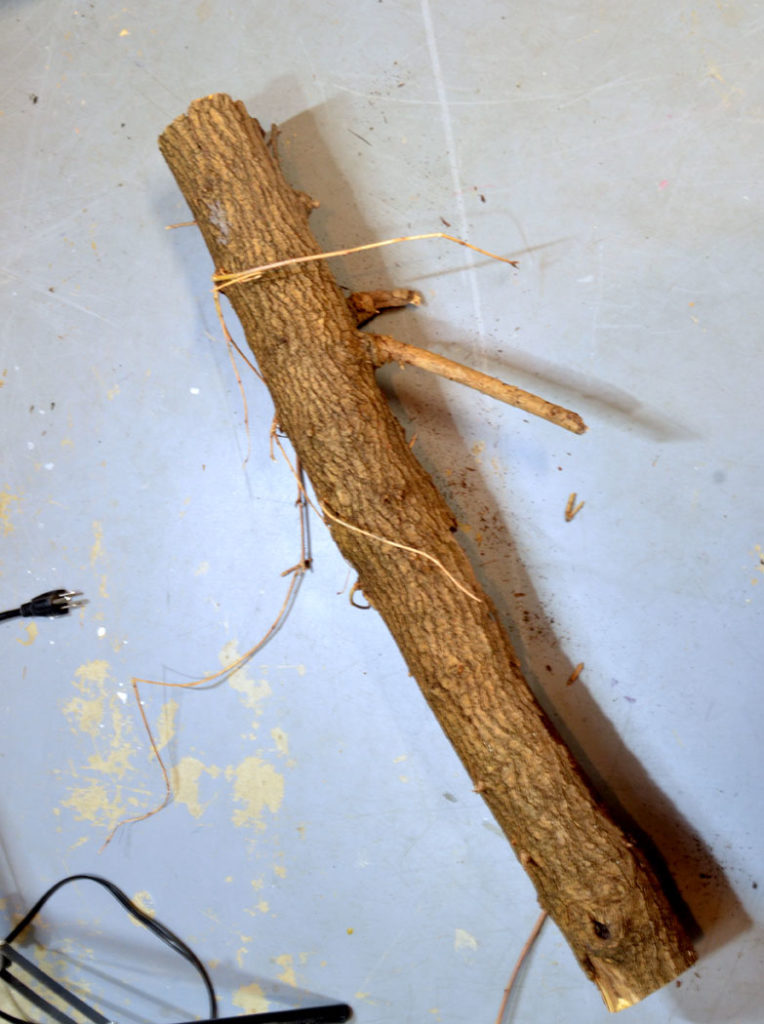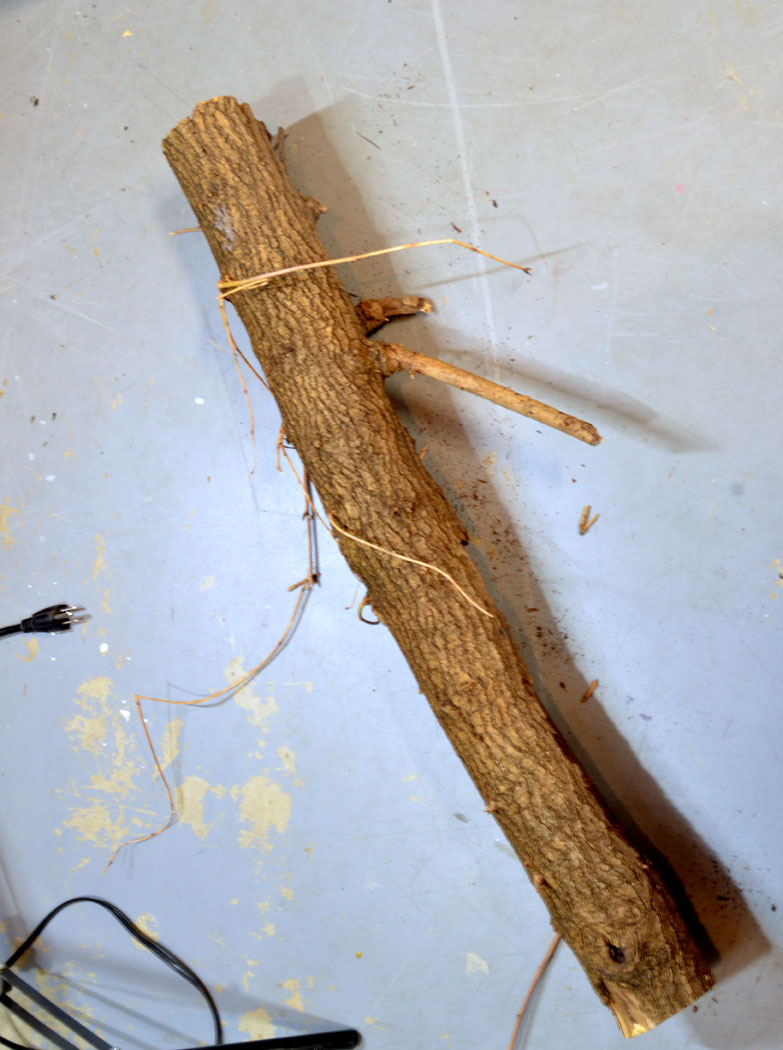 Here's my tree limb!
Since my plan is to cut coasters and coasters need to be a consistent thickness, I set up a jig of sorts on my band saw.
Here is what I used to set up a jig to cut even wood slices: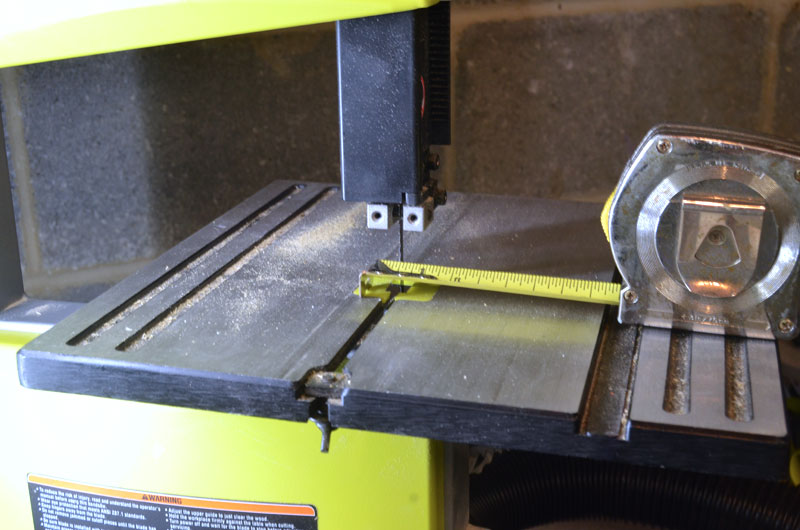 I wanted my wood slices to be 1/2″ thick, so I measured 1/2″ from the blade and secured a scrap piece of wood at this point onto the table of the band saw with clamps.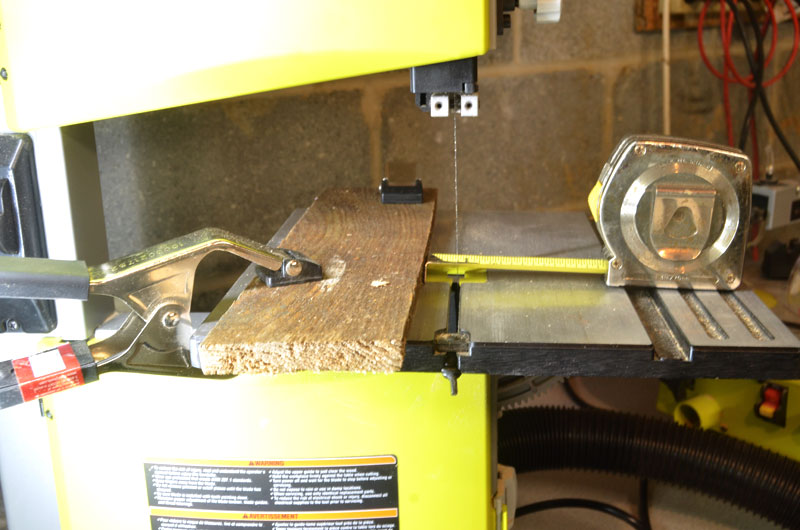 I then used this piece of wood as a guide when guiding the tree limb against the blade to make the wood slices.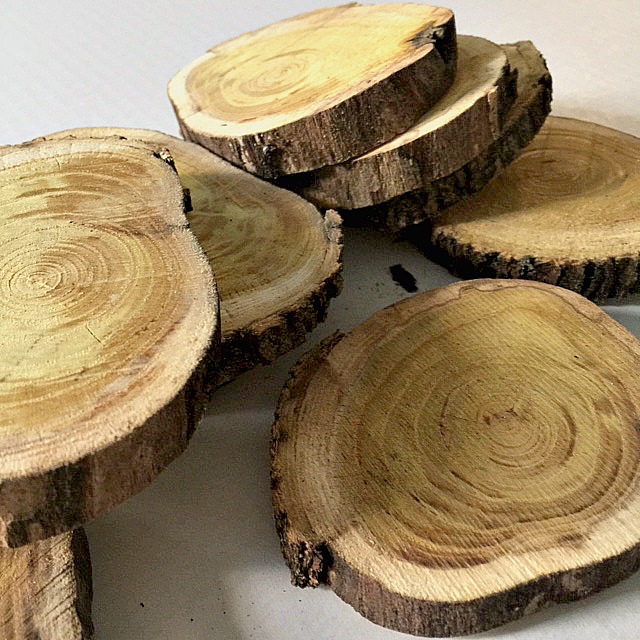 Since my limb was still fairly fresh, I baked them in a warm oven for about two hours to dry them out.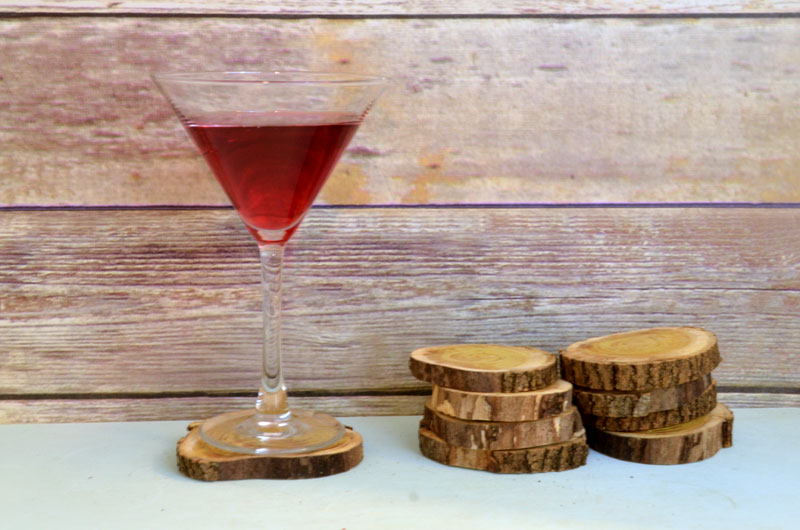 I didn't bother to do anything else to my wood slice coasters. I've seen where some people sand, paint or stain them. You can get creative and stencil designs on them too. I opted to go with the plain (and lazy) method and left mine natural. Just like nature intended ; )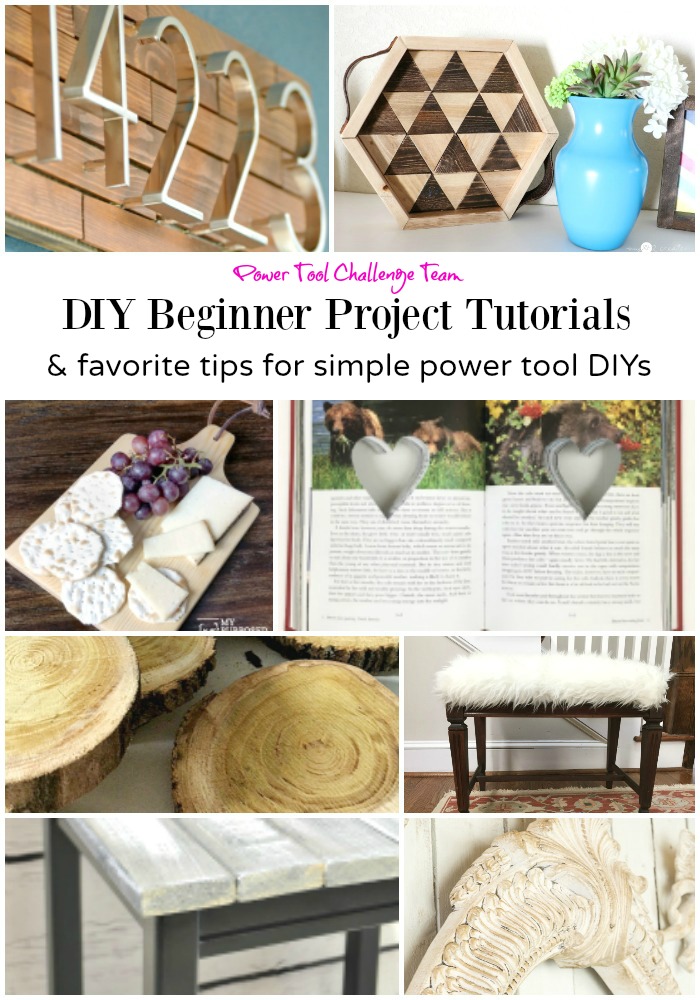 Now go see what my friends' favorite power tools are and what they have made:
H2OBungalow DIY Horizontal Wood Slat Address Plaque / My Love 2 Create – Triangle Hexagon Tray / My Repurposed Life – DIY Cutting Board / The Kim Six Fix – Scroll Saw Book Letters / The DIY Bungalow – DIY Faux Fur Foot Stool / The Interior Frugalista – Small Portable Rolling Multi Purpose Table / Designer Decor – Ornate Oval Wood Frame Update