Even though I haven't started decorating for Fall, I am admiring all of the great fall decorating ideas that I'm seeing. I have a "thing" for those cute, little pumpkins so I've gathered some decorating with mini pumpkin ideas that I thought you might enjoy, too. I am still in denial that summer is soon over, so I need some inspiration to get me in the mood for fall.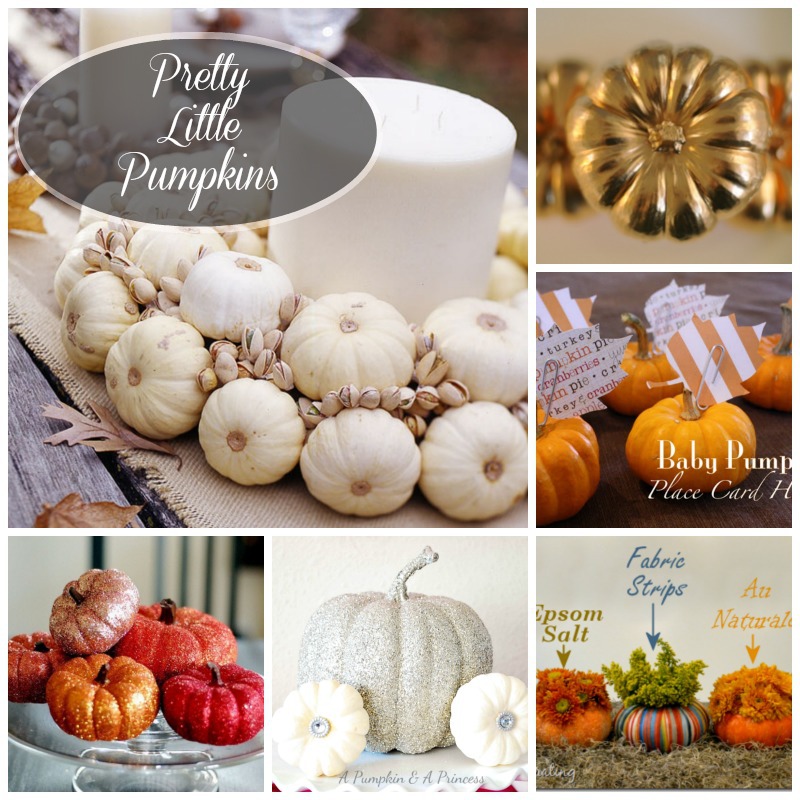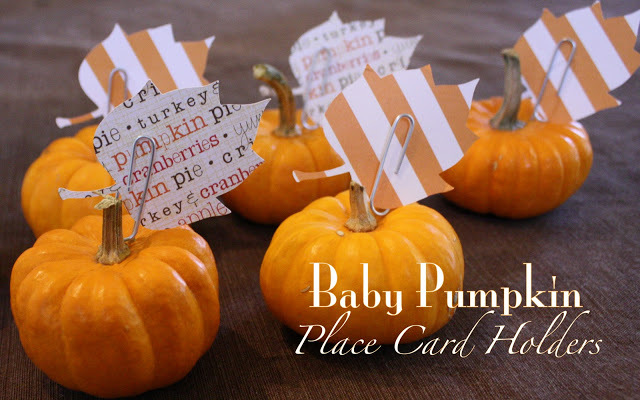 How cute are these Baby Pumpkin Place Card Holders from 52Mantles!
I love these sparkly mini pumpkins!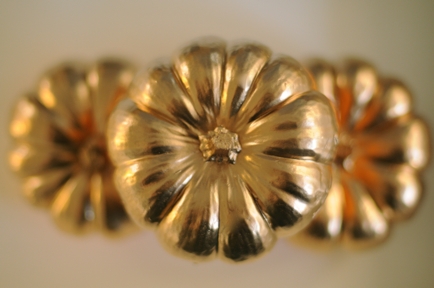 These mini pumpkins from Cupcakes and Cashmere are all glammed up with glossy, gold paint.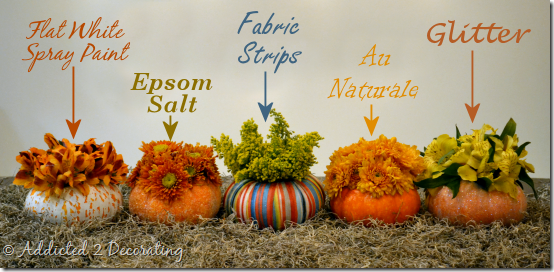 Kristi from Addicted2Decorating has a great tutorial on how to make these adorable pumpkin vases.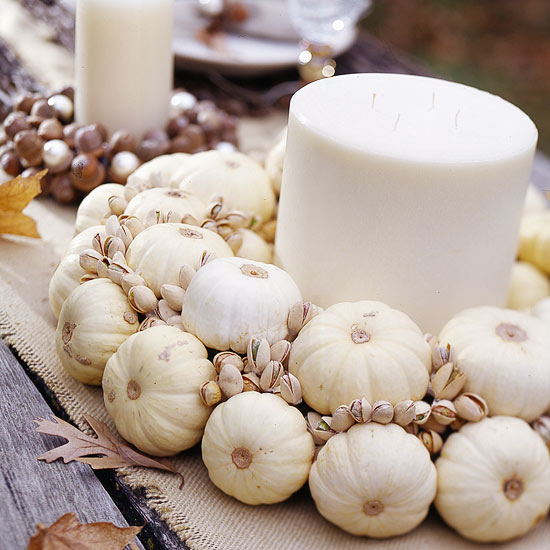 I'm in love with this white pumpkin wreath!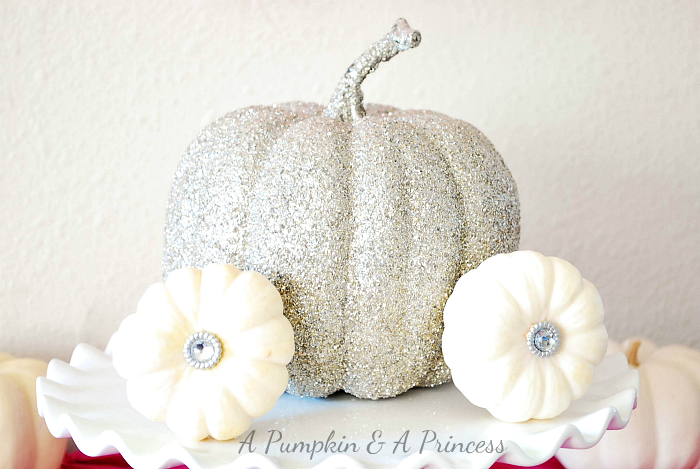 A Pumpkin and a Princess simply added rhinestone scrapbooking brads to little white pumpkins. How lovely!
Do you decorate with mini pumpkins? I'd love to know your ideas!
Here's a funny little story about me and pumpkins. Every year, Dan and I spend this week (the week of Labor Day) in North Wildwood, NJ. It has become our tradition. We love coming here this week because most kids are back in school and it's just us empty-nesters which makes for a very quiet and relaxing vacation. Well, on the ride home we pass a very large produce stand that sells whatever is in season. A few years ago, I asked Dan to stop so I could pick out some pumpkins. Now keep in mind that we live in Lancaster County, Pennsylvania: farmland, right? But these pumpkins looked so perfect. I spotted one that still had the curly tendrils on the stem – I loved it and had  to have it. So as we're paying for my beautiful, one-of-a-kind, over-priced pumpkin, Dan asks the cashier is they are locally grown. "No, we have them trucked in from Lancaster, Pa."  We no longer stop at that produce stand to buy pumpkins. ; )