I don't know about you, but the older I get, the more forgetful I become. So many times I leave the house forgetting whatever it was I wanted to take with me. Or I get to the store only to find myself trying to remember everything that I wanted to get. Please tell me I'm not the only one! To help solve that little problem I made a magnetic command center that I attached to the side of my refrigerator. It's on my path to the front door, so all I need to do is remember to do is look at it before I leave ; ) Or better yet, snap a quick photo of the board with my cell phone!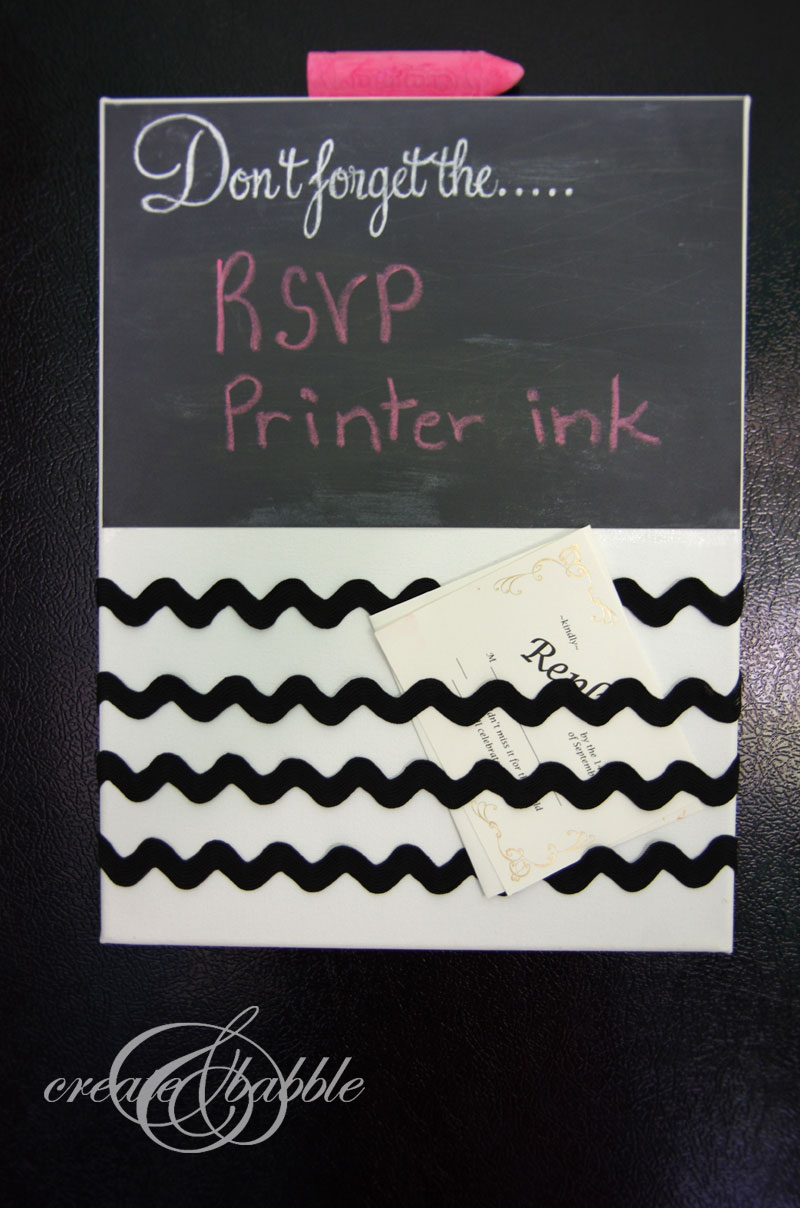 This was very easy and quick to make. And I used supplies that I already had on hand, so the price was right! Want to make one? I'll show you how I made mine.
Materials I used:
canvas (an inexpensive one from Michael's)
chalkboard vinyl (mine was from Pick Your Plum)
ric rac ribbon (also from Pick Your Plum)
staple gun
roll of adhesive magnet strip (I think mine came from AC Moore)
The first thing I did was cheat. Yes, I admit it. I cheated. I had to. My chalkboard handwriting skills leave a lot to be desired.  So I figured out a way to create pretty faux chalk handwriting using my Silhouette Cameo. Silhouette to the rescue once again. Now if you don't have a Silhouette machine yet, you can skip over this part if you want to, or file it away in the memory bank for when you do get one! I opened up a new page in Silhouette Studio and typed in the text I wanted to have on my chalkboard. Then I went through all 14 bajillion fonts that I have (I may have a little problem with font collecting) until I decided on a font.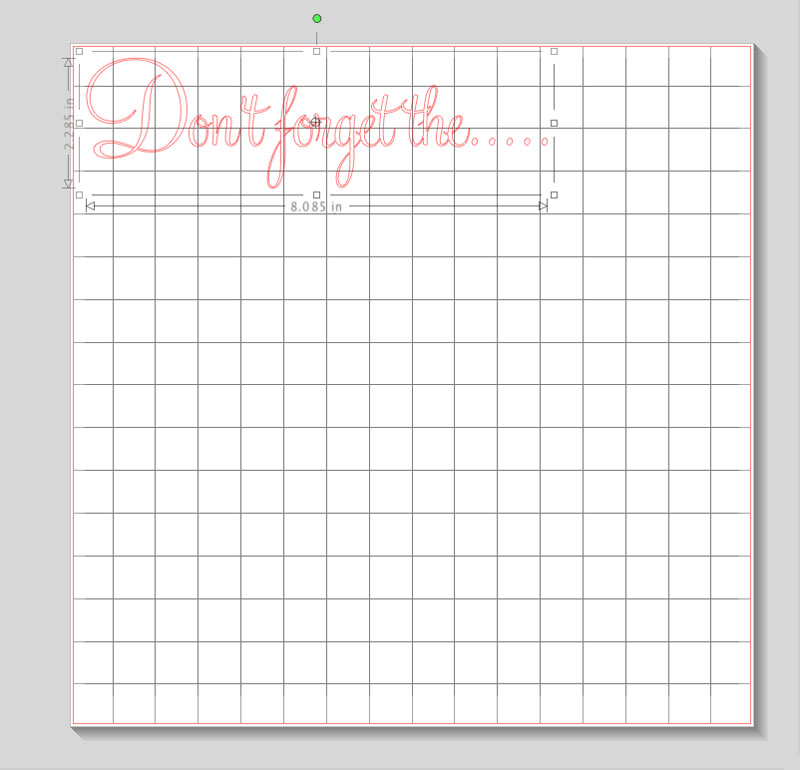 Once I made it the right size for my piece of vinyl, I switched out the cameo blade for a white pen and let the Silhouette do the handwriting for me. All I had to do was color in the outline with a white pen!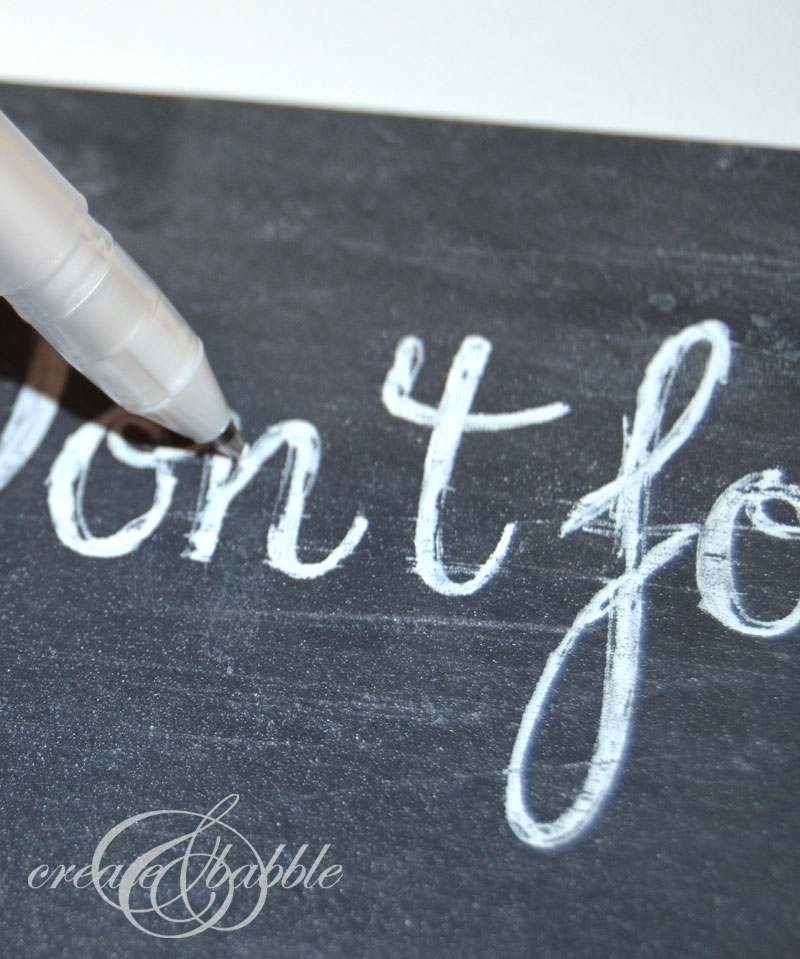 Once I was absolutely positive that the ink was dry, I rubbed a piece of chalk sideways over the entire sheet of chalkboard vinyl. Then I wiped it off with a clean rag. This helps to make the chalkboard vinyl and the faux handwriting look more realistic, at least I think it does. The last step for the chalkboard part of the command center, was to trim the vinyl to fit on my canvas and adhere it to the canvas with craft glue.
I wanted the bottom half of my board to have an area to hold things I needed to remember to take with me. Like coupons, RSVPs to mail, etc. I was picturing bulletin boards that I've seen with ribbons. You know, the ones with ribbons criss crossing? So I looked through my abundant ribbon stash (another little problem I may have ; ) and spotted this black ric rac ribbon. Perfect!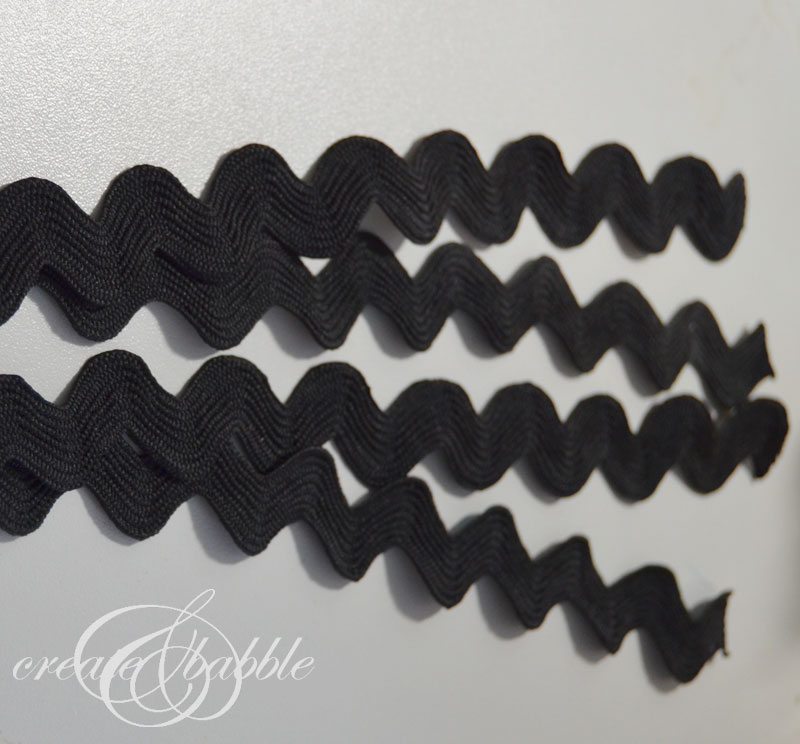 I cut the ribbon into lengths long enough to stretch across the canvas and wrap around to the back. I stapled the ends to the wooden frame on the back with a staple gun.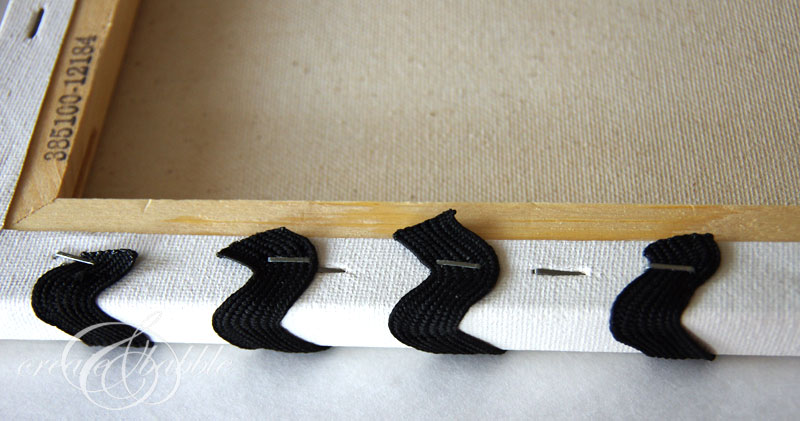 The last thing I did was cut the roll of adhesive magnetic strip into four pieces and adhered them to the frame on the back.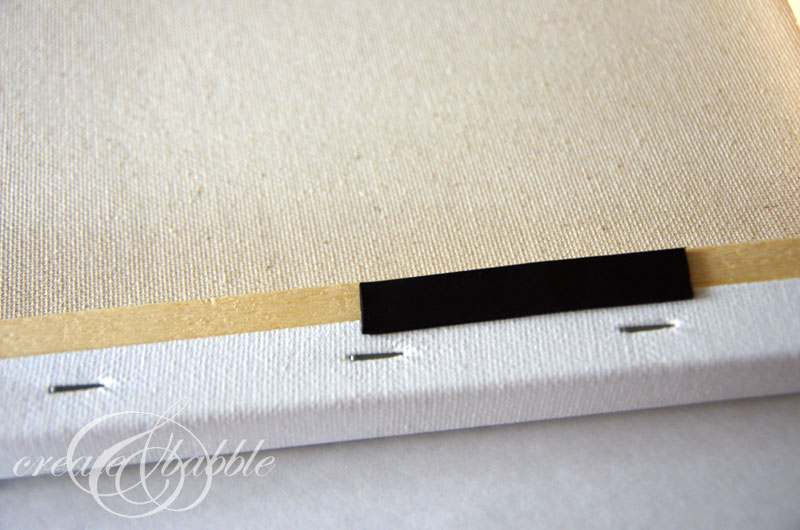 And that's it! Put it on your fridge and admire your new little memory helper!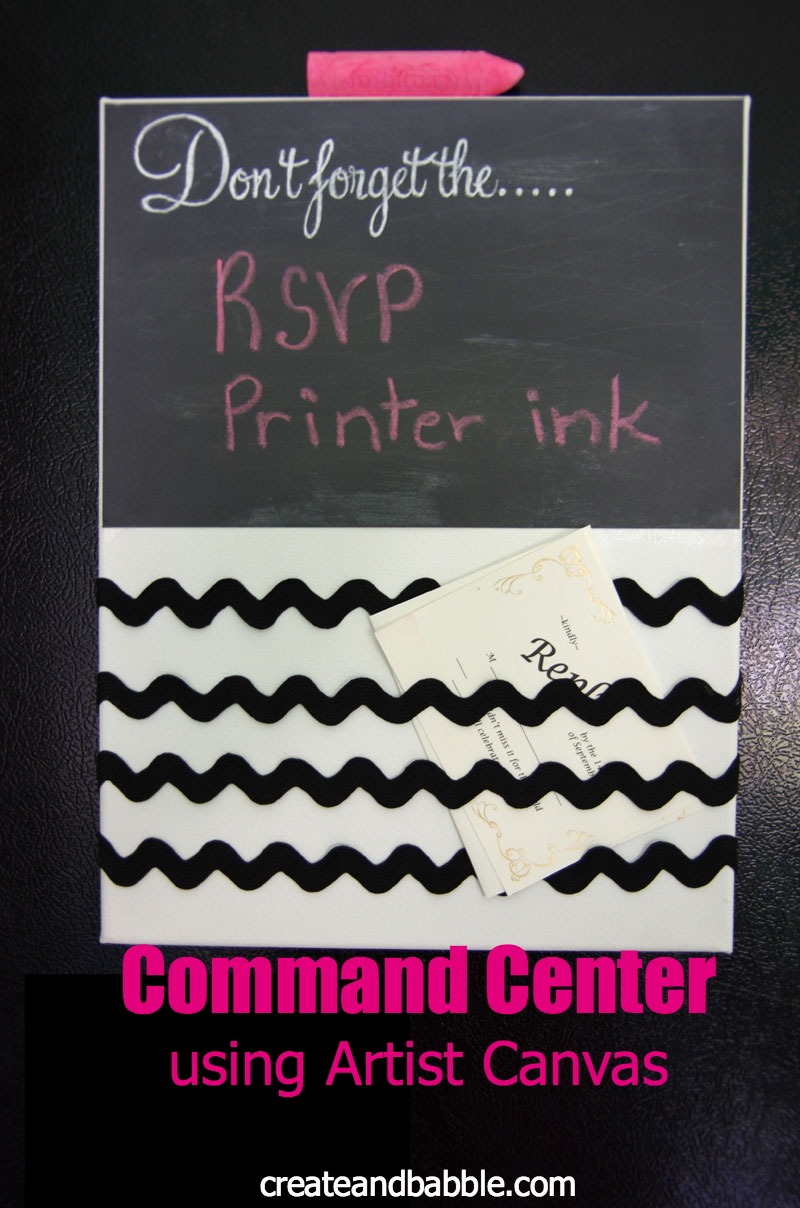 Linking up to these great parties!