As you know, I'm on vacation this week. I'm "down the shore". We have had bright, sunny skies all week. However, the wind has made for some pretty chilly temperatures. But, it's been warming up and the rest of the week is shaping up to be in the 70's.
I've had time to catch up on some blog stuff and also to finish some online classes that I signed up for ages ago but never had the time to finish. One of those classes was a digital scrapbooking class from Jessica Sprague. Since I don't have any crafting supplies with me, I thought I would share the digital scrapbook page that I made tonight in my class.
I use Photoshop Elements to edit my photos so I know a little about it. I had no idea that I could make this! I will always be a paper scrapbooker, but I gotta admit, this was way cool!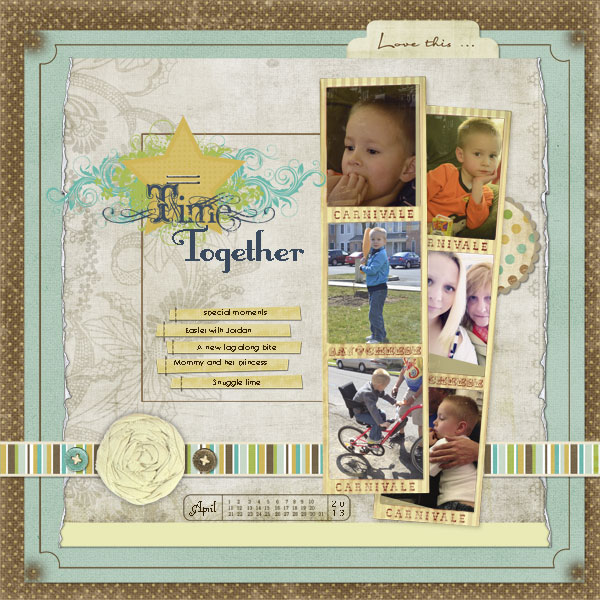 Making this page satisfied my crafty need to "make something" and I didn't need card stock, a paper cutter, adhesive, stickers, pens, buttons, ribbon, etc. Just my computer! I am now a fan of digital scrapbooking!
A question for the scrapbookers out there: Paper? Digital? Both?