I am "down the shore"! Wait, what? What does that mean, you ask? I had never heard that term before I moved to Lancaster County almost 30 years ago. (30 years?!?!) When someone says to you: "I'm goin' down the shore" it means "I'm going to the beach". It seems that this expression is commonly used in southeastern Pennsylvania and southern New Jersey. So there you have it: a little nugget of useless trivia! You're welcome!
So since I am down the at the beach for the week, I won't be sharing any crafting or DIY tutorials with you, BUT I can share some photos and explain why I love coming here so much (especially before and after the official summer season).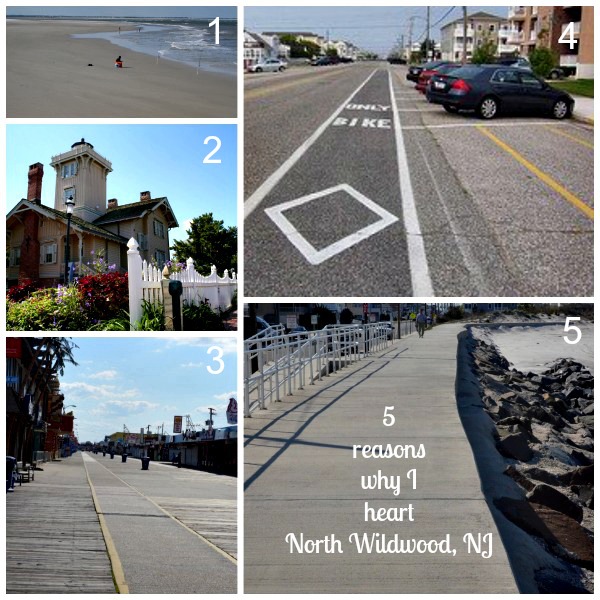 Here are my top five reasons for coming to North Wildwood, especially during the "shoulder" seasons (May and September)
The wide beaches. The Wildwoods are known for its wide, open and free beaches with a gentle slope making it one of the safest beaches on the East Coast.
Hereford Inlet Lighthouse. This wood frame residential style lighthouse is the only one of its kind on the East Coast. It is surrounded by the most beautiful gardens.
The Boardwalk. I love the boardwalk…especially at this time of year. The boardwalk is over two miles and makes for a lovely bike ride!
BIKE LANES!!!! (Pennsylvania should take a page out of other states' books regarding bike lanes!)
The sea wall. This may be all time favorite feature of North Wildwood. The sea wall was built out of ginormous boulders to protect the property surrounding Hereford Inlet. They topped off the boulders with a wide cement surface that is perfect for walking and jogging. I have logged many, many miles on that wall!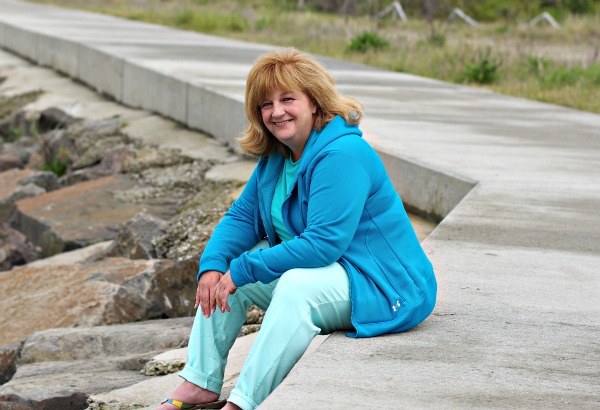 My number one reason: It's quiet! Very quiet. There is hardly anyone else here. There are very few cars on the roads, making them even safer to ride our bikes. In fact, we are the only guests in the cute little motel. Once school is out, the motels and condos will fill up with families. Very loud families with children. Which is great if you have a family with children. My family was once one of those loud, noisy families, once upon a time! But now that my children are grown, we like the peace and quiet of pre- and post-seasons.